'They make me feel whole'. Classic car enthusiast Eddie Lam on his love for older autos
'They make me feel whole'. Classic car enthusiast Eddie Lam on his love for older autos

Link copied
The founder of the Macau Vintage Vehicle Culture Association says it was love at first sight when he laid eyes on a 1978 Chevrolet Camaro.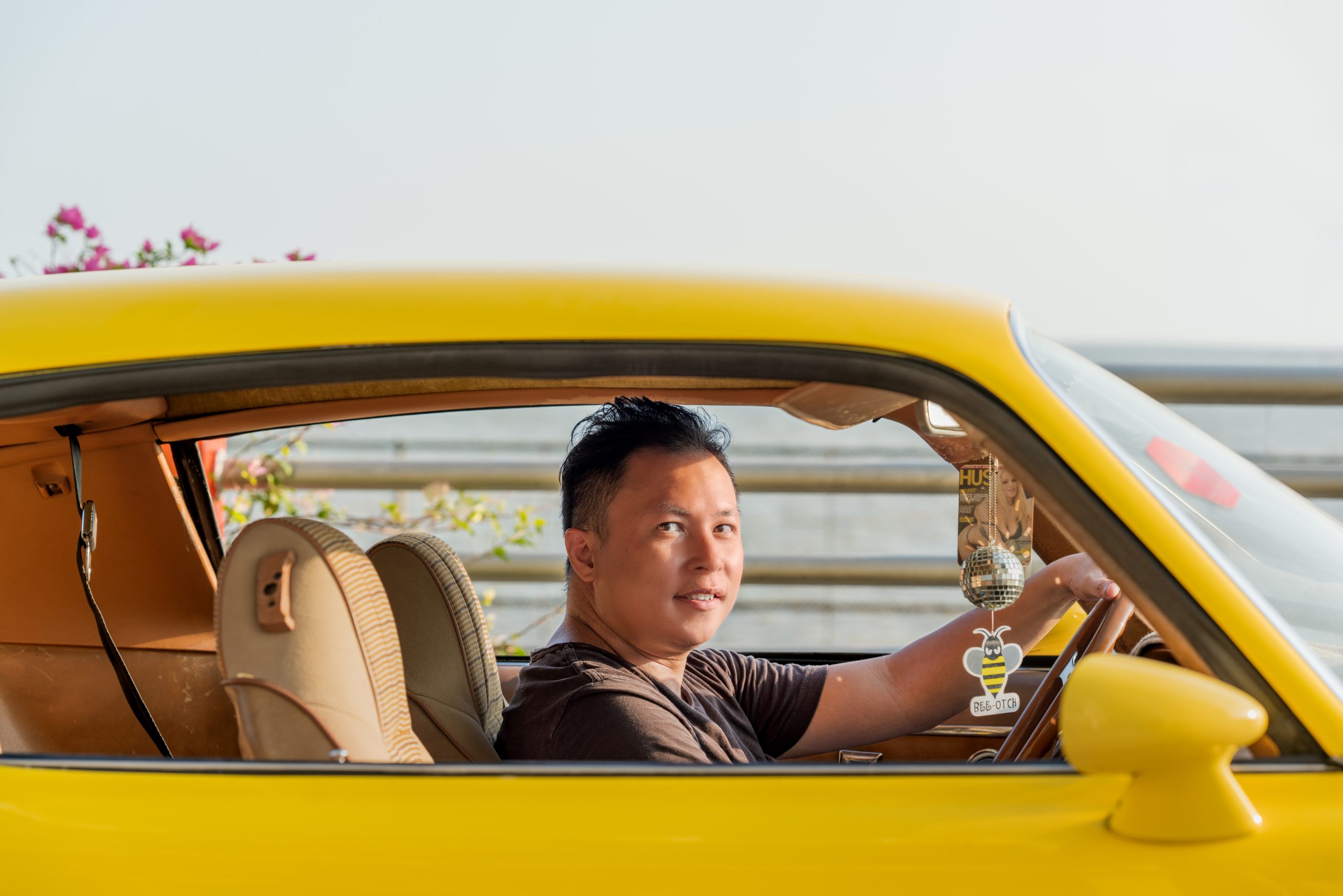 Macao residents have been barred from importing second-hand vehicles since the 1990s, posing a challenge to the city's classic car enthusiasts. The rules exist mostly to help temper traffic congestion – but their existence means that owners of classic cars treat their charges like a precious, endangered species. Forty-five-year-old Eddie Lam is one such enthusiast. He founded the Macau Vintage Vehicle Culture Association (MVV) in 2018, as well as Iconic, a company that rents classic cars to the likes of newlyweds for their commemorative photoshoots. You see them around the city: bride and groom, with a coffee-coloured Mini Sprite (circa 1992) or a white 1985 Mercedes-Benz, sporting a red bow.
Eddie Lam, a graphic designer by trade, owns both the Mini and Merc, as well as a 1978 Chevrolet Camaro, a 1981 Cadillac Seville, a 1998 Toyota Celica, a 1994 Peugeot 306 Cabriolet, and a 1997 Subaru Domingo van. 
He says the MVV's role is to protect, curate and celebrate classic vehicles. The association currently has about 140 members, each with two classic cars on average. They meet up regularly, host events like the 2021 Macau Vintage Car Show, and use social media to document sightings of vintage rides. To date, Eddie Lam and his fellow MVV members have identified about 1,200 classic cars in Macao. 
Lam understands that 'vintage' cars are those built prior to 1930, making his own vehicles 'classic' cars (those more than 25 years old). But 'the Macau Classic Car Association' was already registered by the time Lam entered the scene. So, he settled for the Macau Vintage Vehicle Culture Association.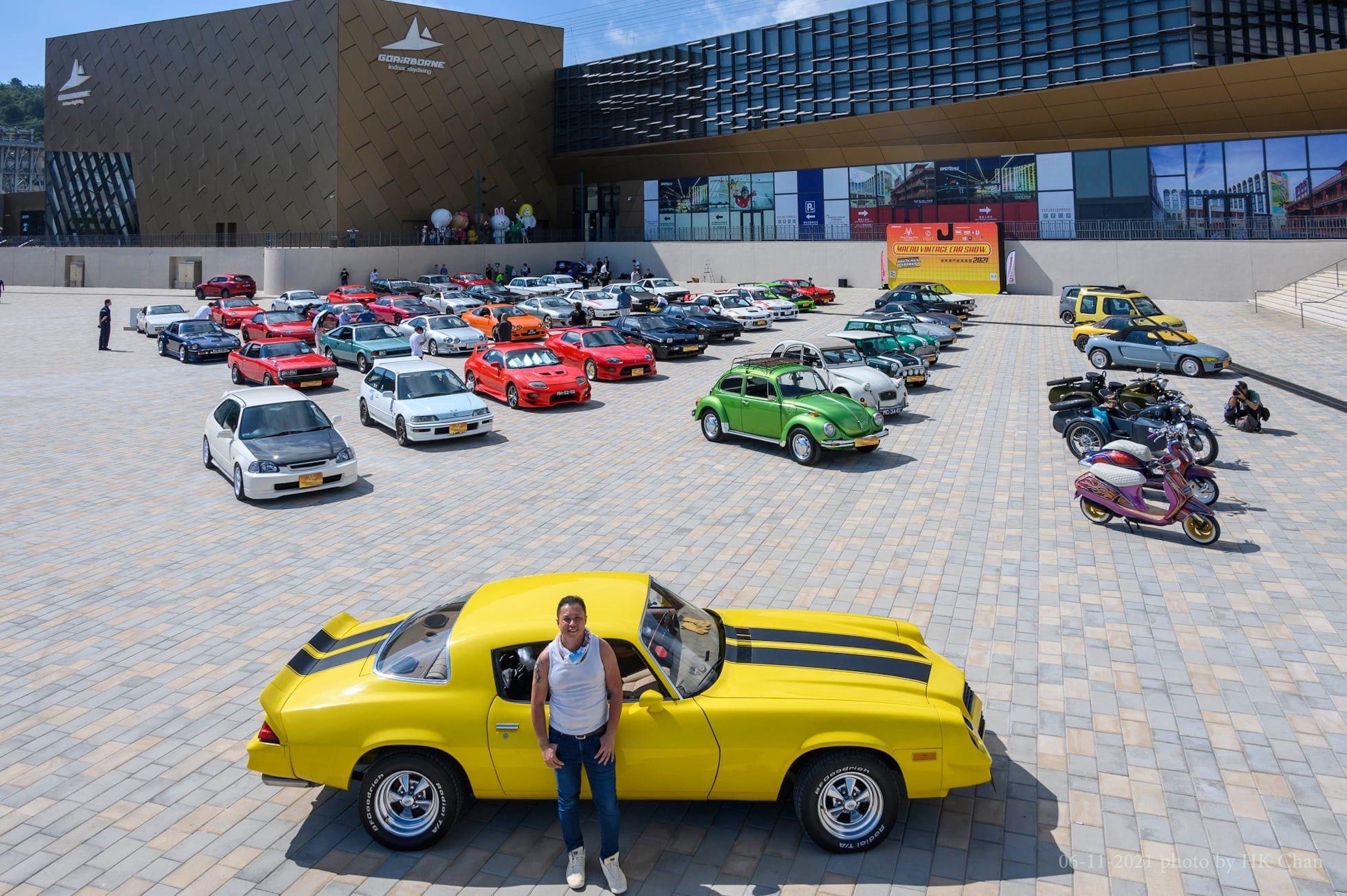 Where Eddie met Bumblebee
His interest in cars didn't start until later in life. Growing up, he played with Hot Wheels (model cars made by the American toymaker, Mattel), but admits he was perfectly content driving his dad's cast-offs as an adult. 
This changed in 2014, when he stumbled upon an underground car dealership (now closed) near Montanha Russa Park. There, Lam laid eyes on a bright yellow muscle car parked in a dark corner. The model seemed familiar. Lam recognised it from films, including Charlie's Angels (2000) and Transformers (2007). It was a 1978 Chevrolet Camaro, produced the very same year he was born.
"I asked the shop owner, 'Why has nobody already bought this iconic car?'" Lam remembers. "He explained to me that nobody was willing to fix it, and said, 'Don't you talk to me about the air conditioning … that will never work again.'" 
[See more: The return of Formula 3 and Grand Touring racing to Macao is being 'finalised']
Lam brushed off the seller's lack of enthusiasm. He went straight to a mechanic friend and asked for advice. The mechanic gave Lam two options: buy the car and drive it for a year or two, then resell it or scrap it, or spend a lot of money fixing it. 
Lam chose the latter and christened it Bumblebee after the car's doppelganger in Transformers (the two cars are not only the same model, but colour, too). Lam's Bumblebee was drivable, but only just. It took him five years of work to get her up to scratch – though the salesman was right when he said Bumblebee's air conditioning was beyond repair. Finding the right replacement parts was tough in Macao, so Lam ordered a new battery, transmission and tyres from the US.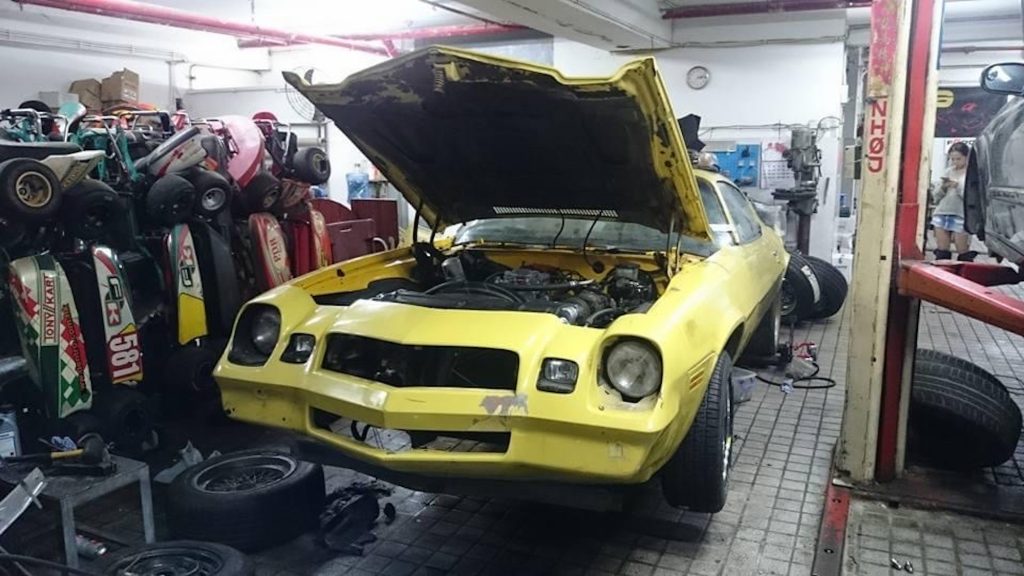 He says he loved the Camaro's timeless "sexiness", which taught him to appreciate older cars in general. "Why? Because the designs and engines are iconic," Eddie Lam says. "Nowadays, every modern vehicle you see has almost the same face." 
Bumblebee was the start of what's become a sizable car collection for Lam. Some cars he buys for the novelty, others as an investment. Lam reckons that Bumblebee, for instance, has rocketed in value since he bought it for HK$60,000 eight years ago. Still on his wishlist is a 1970 Lincoln Continental. "It's beautiful, a car you see in many Hollywood films," Lam enthuses. "The car's speedometer is made by Cartier – crazy, right?"
Tracking down the Lincoln in Macao may prove impossible, Lam acknowledges. But that hunt – and the story it brings – is a big part of the MVV's ethos. "We try to share the story of our cars and their past owners," says Lam. "How did they get it? How did the new owner find it? And how do they repair it? It's really interesting." 
Bumblebee, for instance, was once owned by the family that brought the American fast-food chain McDonald's to Macao. Another car in the club, a 1974 Volkswagen Super Beetle, was found – like Bumblebee – in an underground auto shop in terrible shape. Its new owner sent the car to Hong Kong to be restored by a famous 'Beetle master', who had to totally rebuild it. Lam says parts were sourced from another Beetle in Wales, and "just like that, a beautiful car is back."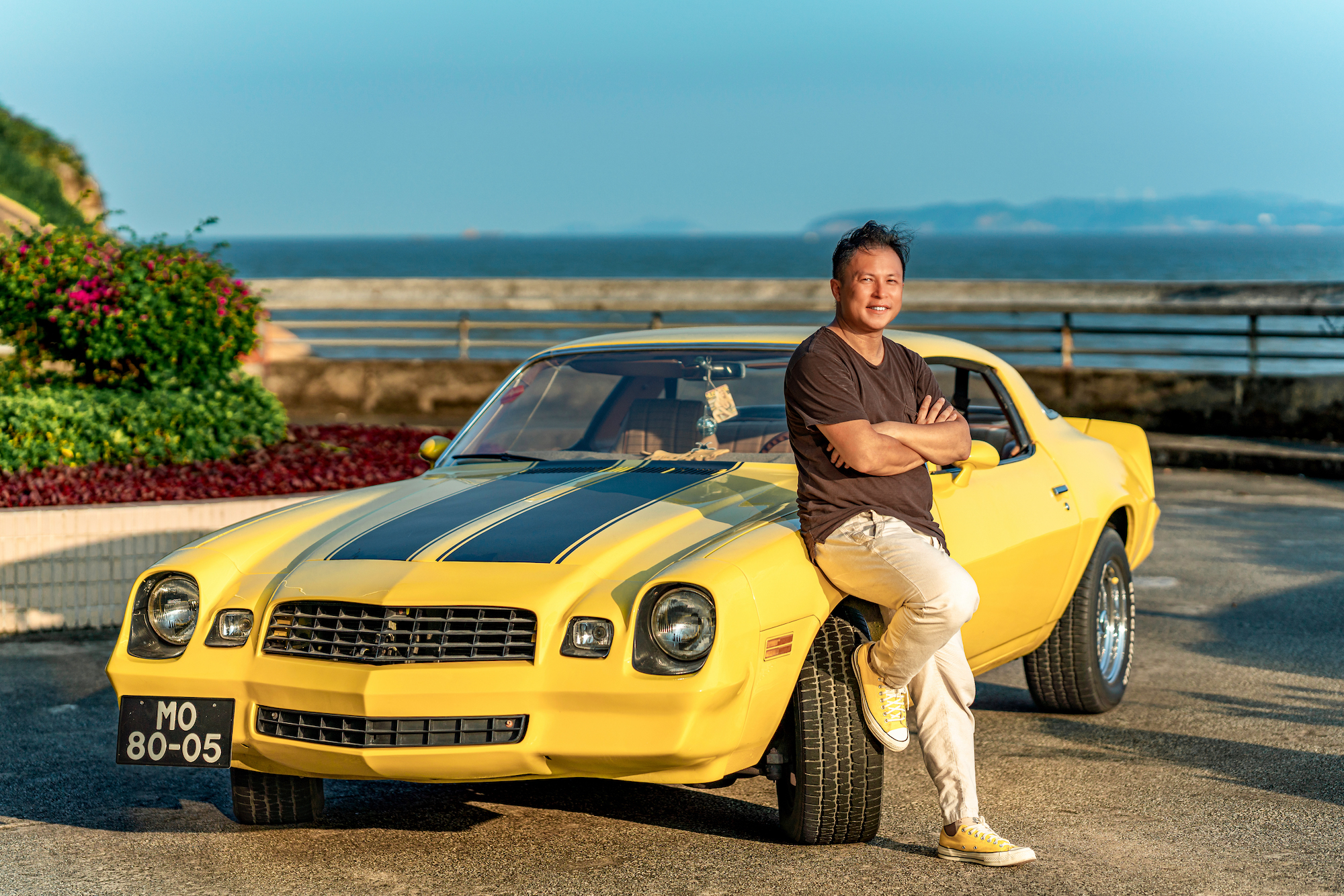 Today, electric or hybrid vehicles are taking over the city. Lam, who drives a modern Mazda CX-5 in his day-to-day life (you need good air conditioning in Macao), is even considering buying a Tesla. But that won't stop him from collecting iconic, older vehicles. "They make me feel whole," he says. "If we take good care of them, and keep them running, they bring us a lot more memories."