Macao goes down to Bhutan in a third straight international defeat
Macao goes down to Bhutan in a third straight international defeat

Link copied
The home side looked more dangerous at times but ultimately failed to match Bhutan's superior physicality and struggled to find form.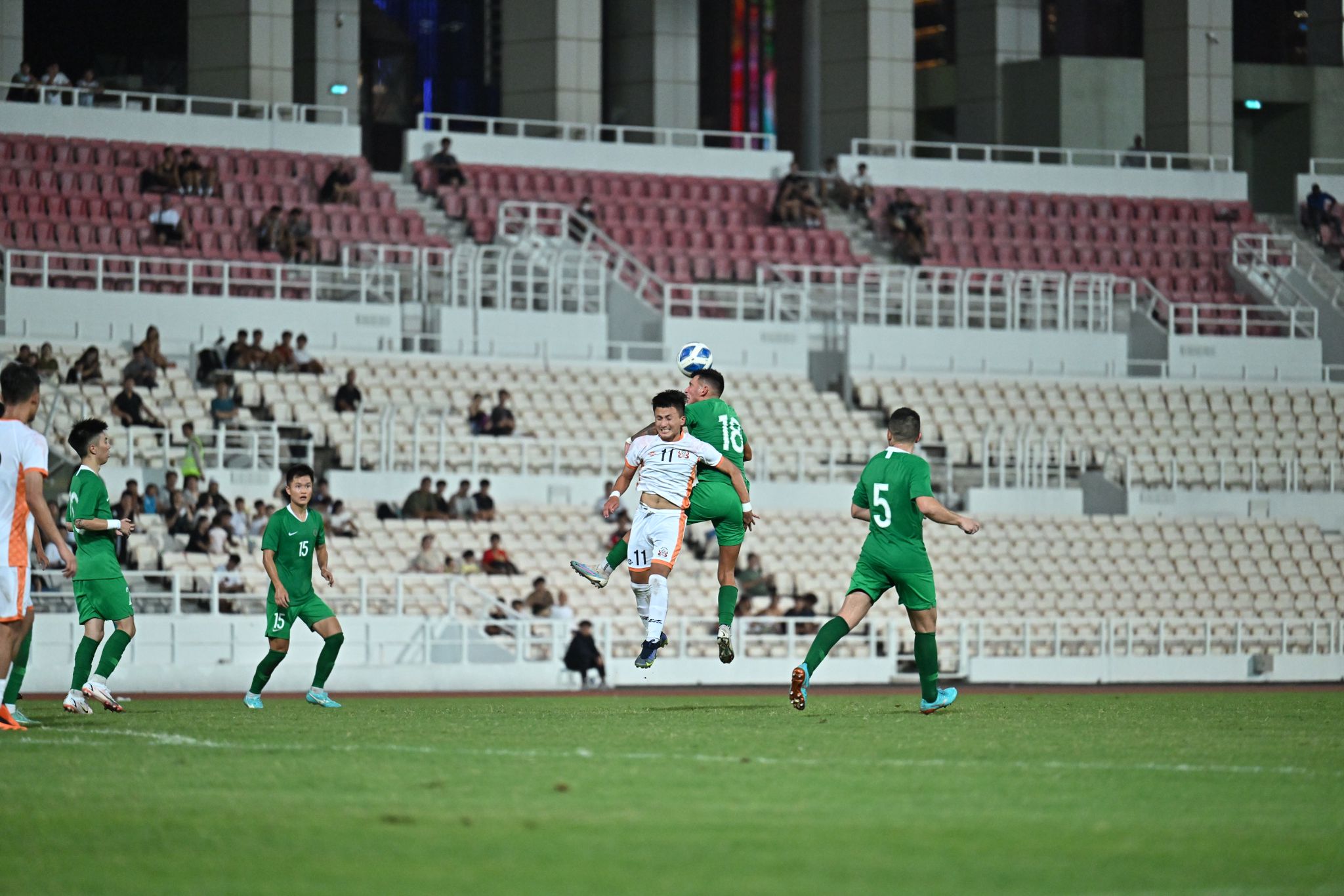 Macao played Bhutan in its latest international friendly game yesterday, ending in a 0-1 defeat for the home side.
The match was held at the Olympic Sports Centre stadium in front of some 750 home fans and is the third straight loss for Macao, having lost to Myanmar and Singapore earlier this year.
The match started with an early attack from Bhutan (at 185 in the FIFA rankings), with Bhutan's winger Tsendra Dorji creating another chance in the 15th minute. But Macao (ranked 182) appeared to be the more dangerous side at first.
[See more: What's next for football in Macao?]
A good shot from Macao's Cheong Hoi San saw the ball fly over the crossbar. The SAR's Pang Chi Hang made a good run in the 18th minute, but Bhutanese keeper Hari Gurung rushed out to claim the ball. 
Macao's captain Nicholas Torrão then slotted home a good ball from Leung Chi Seng in the 30th minute but – agonisingly for the home fans – the referee raised his flag for an offside. 
Bhutan came back at Macao, with goalkeeper Ho Man Fai saving from a shot by Kinga Wangchuk. Then, just before the first-half whistle, Tshetrim Namgyal fired the ball into an open goal after Macao's defence was left scrambling.
The SAR started the second half just as they did the first – pressuring Bhutan's defence. 
Macao's right back, Lam Ka Seng, curled in a good low pass in the 50th minute to Leong Hou In — who was subbed in at halftime for Choi Dion Carlos — but the ball ended up in the keeper's gloves. 
Lam later lobbed a good cross to striker Torrão, who failed to make use of the opportunity, his first shot hitting the post and the second going above. 
The visitors controlled the game toward the end. A powerful strike from outside the box in the 72nd minute by Bhutan's Karma Sonam hit the crossbar, leaving the final score at 0-1. 
Bhutan's coach Pema Dorji said his team played aggressively in preparation for its World Cup qualifying match against Hong Kong next month, which he believes will be "very tough."
[See more: Nine questions for Macao's top centre forward Leong Ka Hang]
Speaking at the post-match press conference, he said "I think my boys gave a good fight," and suggested that the Macao players "are not fit" because they were playing out of season.
"The players had quality ball circulation," said Macao's head coach Lázaro Oliveira. But he conceded that "They have to improve their physicality with their clubs." He said "many teams" were not training at the moment "and that shows on the pitch."
Macao will travel to Cambodia on 11 September for their next international friendly game.