Macao's first international football match in three years ends in defeat
Macao's first international football match in three years ends in defeat

Link copied
Macao head coach Lázaro Oliveira says the players fought hard but the team needs to improve after its international friendly against Singapore ended with a 1-0 loss.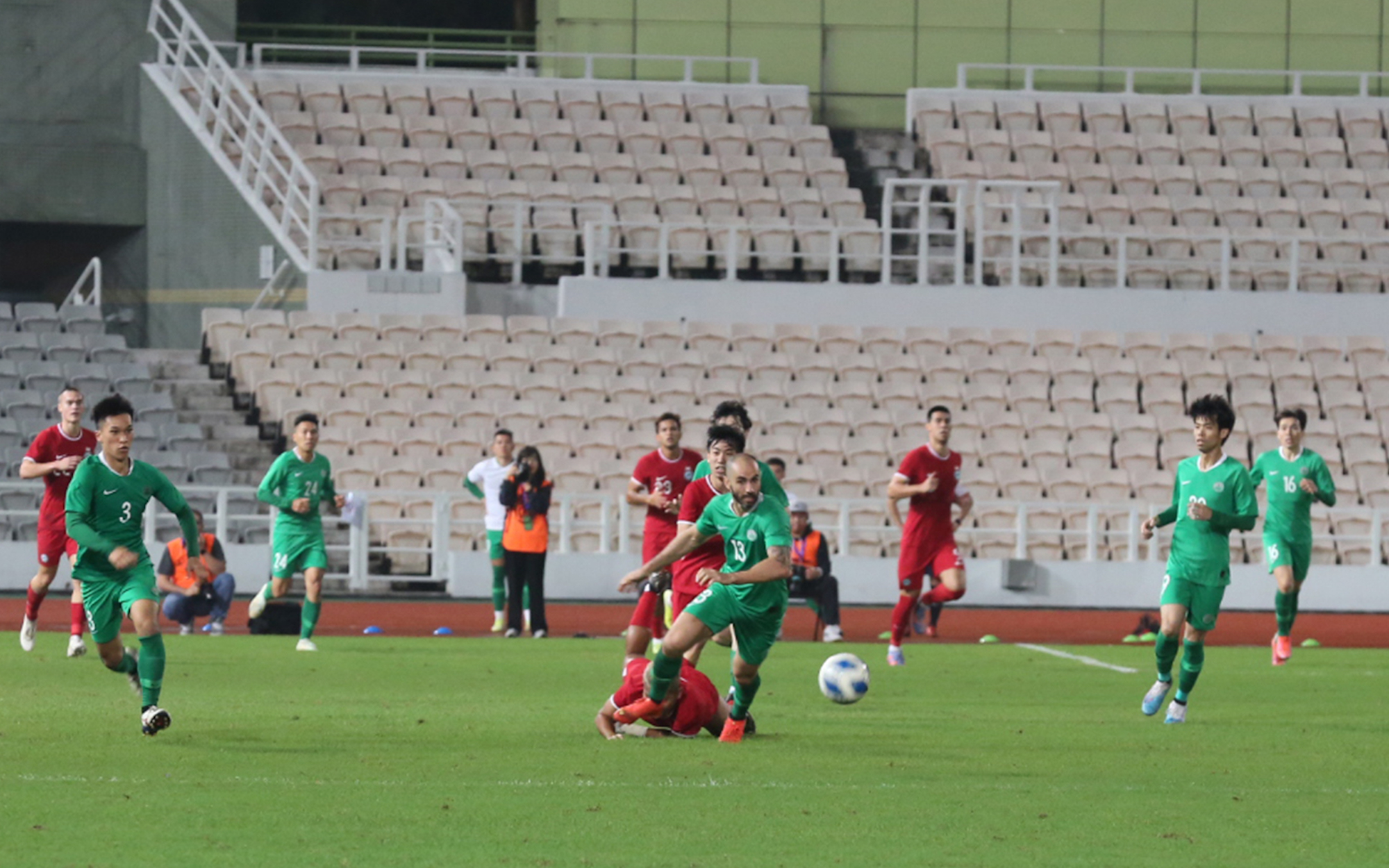 Macao faced off against Singapore yesterday in its first international fixture since the pandemic, with the friendly match ending in a 1-0 loss to the home team. 
The game was held at the Olympic Sports Centre stadium before a thousand or so fans, who were kept on the edge of their seats in a game full of attacking play.
Macao showed off some great offensive football, playing at a higher line, with left forward Pang Chi Hang missing a great opportunity just 48 seconds into the game. 
The match was held at a draw at half-time, with a few good saves from Macao's goalkeeper, Ho Man Fai. But Singapore kept the intensity high in the second half, exhausting the local side. 
[See more: Everything you need to know about the Hong Kong Rugby Sevens]
The visitors gained a corner in the 67th minute and Singaporean defender Lionel Tan Han Wei scored a header with a good cross from Zulfahmi Arifin.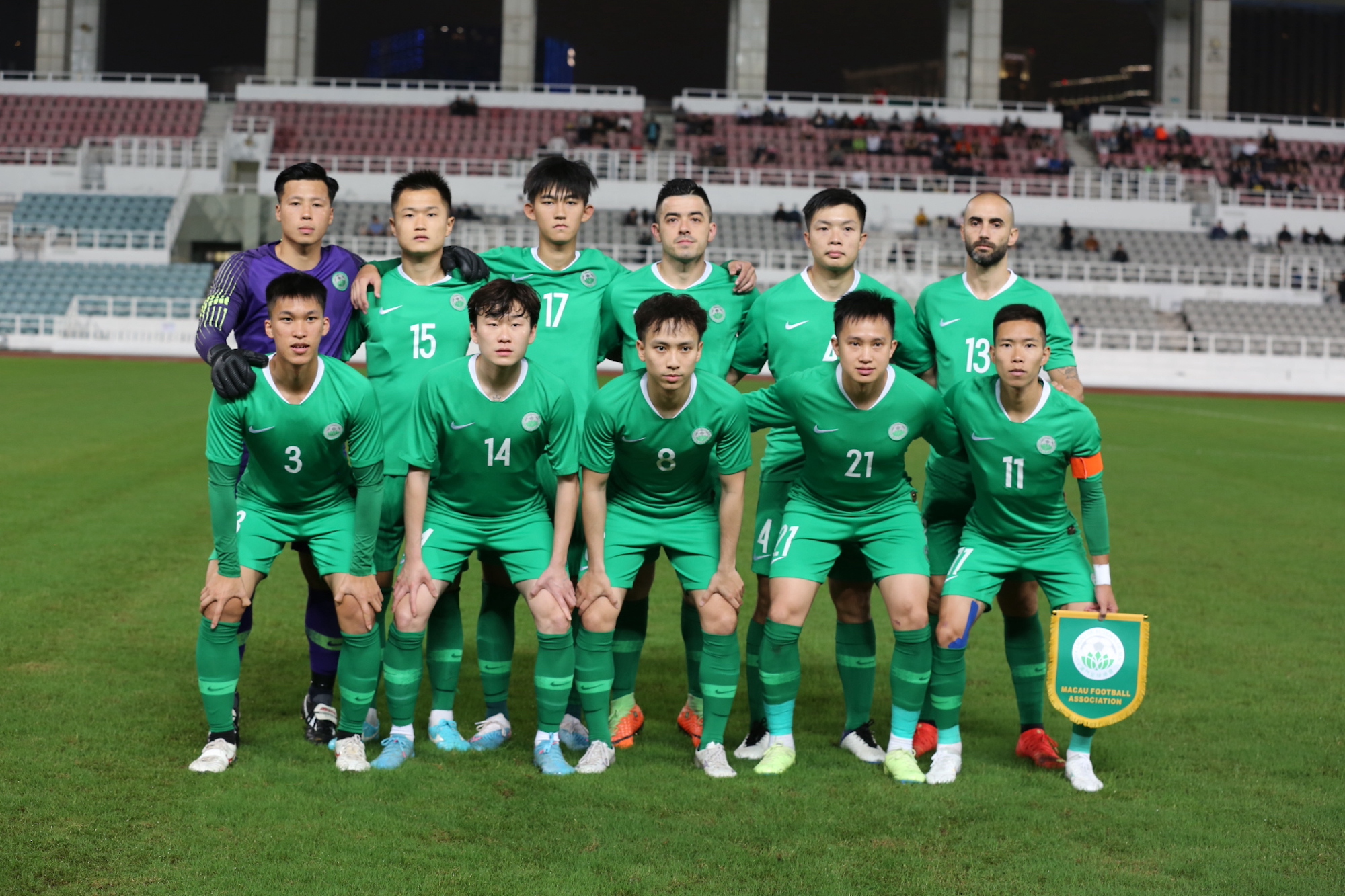 Lam Ka Seng captained the local side and showed outstanding leadership on the pitch. "I'm happy with the team performance as the team went all-in. The result was not what we wanted but everyone protected each other in the game, which for me was important," he told Macao News. 
This was the first game for Macao head coach Lázaro Oliveira. "The players were tired in the second half as Singapore pressed high, but the team stayed organised," the 55-year-old said during the post-match press conference. "Either way, I'm delighted with the behaviour of my players."
The former coach of Estrela da Amadora signed a contract with the Macau Football Association (MFA) in October 2019, but returned to Portugal in March 2020 due to the pandemic. Oliveira then came back to Macao in December 2022 after the territory abandoned its zero-Covid policy.
Macao's last international match was in June 2019, when a goal by Filipe Duarte, who trained at S.L. Benfica de Macau at the time, saw the squad beating Sri Lanka 1-0 at home and secure their first victory in a World Cup qualifier.
The team progressed no further however, as the MFA decided not to contest the second leg in Sri Lanka for security reasons, after more than 250 people died in bomb attacks there.
According to FIFA, the only other teams that have not resumed international fixtures are Samoa and American Samoa (for pandemic reasons) and Tonga, which is still recovering from the January 2022 tsunami.
The match with Singapore served as preparation for the first round of Asian qualification for the 2026 World Cup, to be played in mid-October.
Singapore coach Takayuki Nishigaya said he was surprised by how well Macao attacked. 
—Reporting by Erico Dias