Lio Kuokman conducts post-pandemic era as the Macao Orchestra's new artistic director
Lio Kuokman conducts post-pandemic era as the Macao Orchestra's new artistic director

Link copied
After almost two decades making music abroad, our illustrious homegrown conductor has returned – promising to breathe new life into the city's orchestra.
The star conductor and soloist Lio Kuokman recently sat down at his piano, at home in Taipei, with his eight-month-old son Anton nestled beside him. As he played, fully absorbed in the music, Kuokman lost track of time. When he finally glanced down at his tiny audience of one, the expression on the boy's face could best be described as enthralled.
Kuokman, who was appointed artistic advisor and principal guest conductor of the Macao Orchestra in October, felt a surge of pride. "He's certainly attracted to sound," the 41-year-old says. "There and then I got a feeling that he is going to like music."
Kuokman's own introduction to live music came when he was a little older than Anton, but his reaction to it was similar – and prophetic. He says he was about five years old when his mother took him to his first orchestral concert in Macao, where Kuokman was born and raised.
"They were playing Brahms Symphony No 2 and I was fascinated by the conductor, in his penguin-like outfit, as he seemed to be leading the whole thing. When it ended I told my mum: 'I wanna be like the guy with the chopstick'."
A talented pianist at school, Kuokman received a scholarship to study at Hong Kong's Academy of Performing Arts. He graduated with first class honours in 2004. Then it was on to The Juilliard School, the century-old private performing arts conservatory in New York City, to earn his Master's degree. Kuokman progressed to Philadelphia's Curtis Institute of Music, which accepts only the most gifted students out of hundreds of applicants each year. That's where he gained his diploma in conducting. In 2014, Kuokman took both second prize and the people's award in the Evgeny Svetlanov International Conducting Competition (no first prize was awarded).
Kuokman picked up the harpsichord, trombone and violin along the way, but it was his genius as a conductor that propelled him into the limelight – where he remained pretty much ever since. 
As 'the guy with the chopstick', Kuokman has worked with the Philadelphia Orchestra (he was appointed its assistant conductor at age 33), the Vienna Symphony, the Seoul Philharmonic, and many others. He's been described as "a startling conducting talent", as well as praised for his "beautiful sense of control" and "grace and assurance" by media. He's also a sought-after piano soloist who has performed in orchestras around the world.
"I've had an amazing career so far, in both the symphonic and operatic genres," says Kuokman. "But now I've come home, so to speak, in working with the Macao Orchestra and also as the resident conductor of the Hong Kong Philharmonic. It's a great honour, and I'm truly happy."
Kuokman says he leaped at the chance to take on the Macao Orchestra, which became a private company (rather than a government-funded initiative) in February 2022. As its new artistic director, Kuokman has been mulling over ways to incorporate the city's best talent into next year's concert schedule. The first two classical programmes have been set for January and February.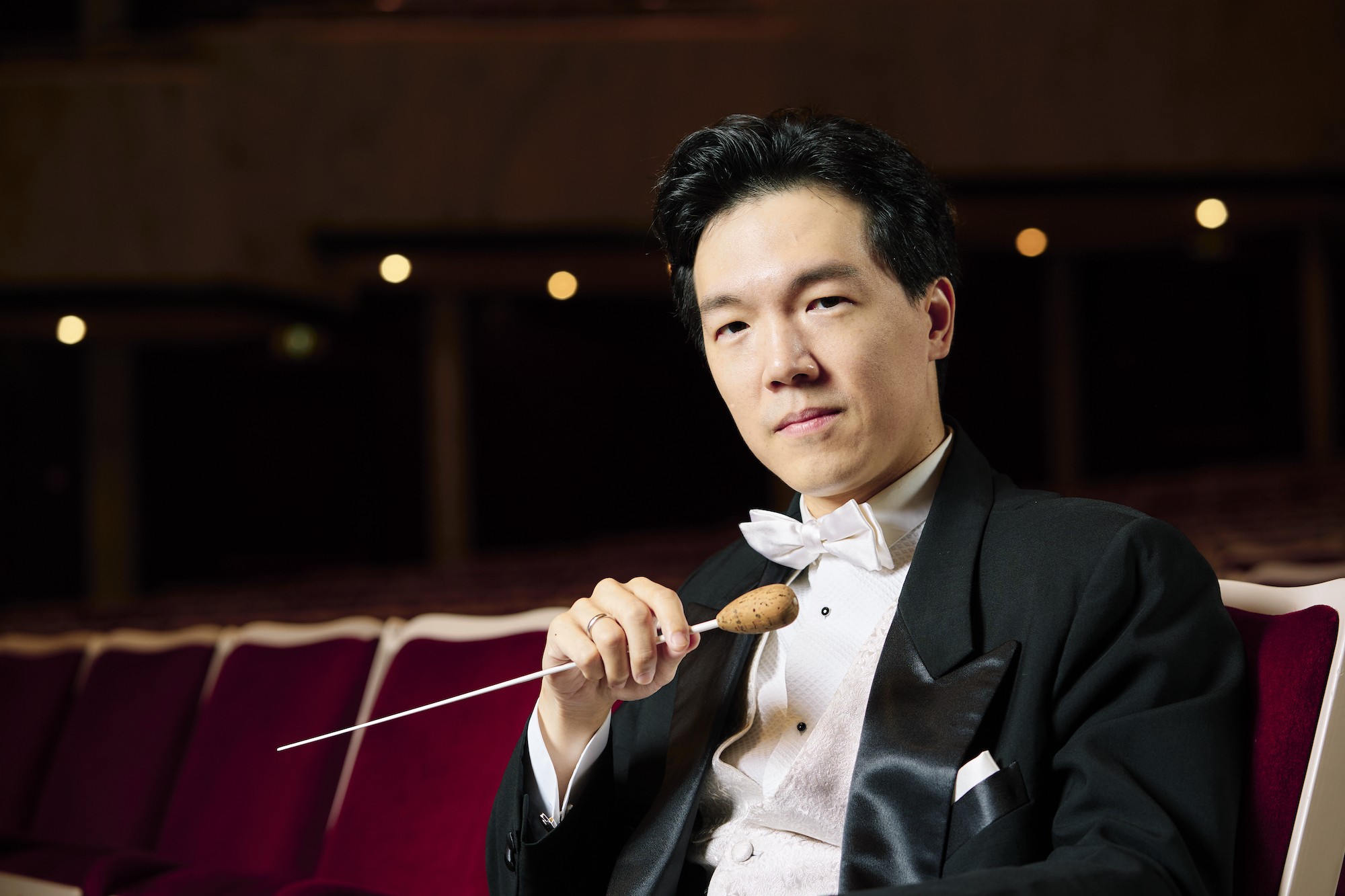 "The pandemic has been difficult for everyone, and of course that includes artists, as so many concerts have been cancelled," Kuokman says."But it's important to get the Macao Orchestra back on stage, to get them playing together, even if it's only standard pieces, so they become a single entity again."
In spite of the city's strict Covid-19 restrictions, Kuokman maintains that both Macao and its orchestra remain attractive propositions to musicians from around the world. As it stands, the orchestra's musicians hail from across Asia and Europe. The classical musical scene is incredibly cosmopolitan – suiting Macao "with its mix of cultures and very international flavour," explains Kuokman. 
Covid-19 has had a considerable effect on Kuokman's own globetrotting existence. While he continued to play and conduct at concerts abroad, quarantines had to be factored into his tightly packed schedule.
"I've spent 160 days in hotel quarantine since the pandemic started," Kuokman laments. But it hasn't all been bad: "I used the time to study music, to read and to exercise. Those long days actually gave me some important space to calm down from my usual frenetic travelling life, and helped me to digest new ideas during luxurious 'alone time'."
While he's very much the modern-day troubadour, Kuokman spends as much time as he can with his wife Sharen, a cellist. The couple first met in 2012 at a musical event in Boston. She and baby Anton are based in her native Taiwan. Kuokman's parents still live in Macao; he stays with them on social visits, and in hotels when working. 
He says he's looking forward to spending more time in the city, and bringing a live orchestra back to its residents – after a haphazard few years of cancellations caused by Covid.
"All in all, it'll be good to be back in Macao," Kuokman says. 
"I'm reminded of a lot of things from my time growing up there, and of course as soon as I get there I have to have some curry fish balls and egg tarts – the taste of my youth.
"My parents weren't musical – I mean, they didn't play an instrument or anything – but they simply loved classical music, and played it on our family cassette machine. I grew up hearing Beethoven night and day, so that's what planted the seed, I suppose you could say. I hope it's already been passed on to my son, Anton. And I hope I can pass some of that love onto Macao."