Inside Macao's "Mirror" fever: How this Hong Kong boy band inspired superfans across the city
Inside Macao's "Mirror" fever: How this Hong Kong boy band inspired superfans across the city

Link copied
From placing bus advertisements to snapping up branded merchandise, Cantopop fans in Macao have gone to great lengths to support their favourite Hong Kong boy band. Here's what's fueling the fervor.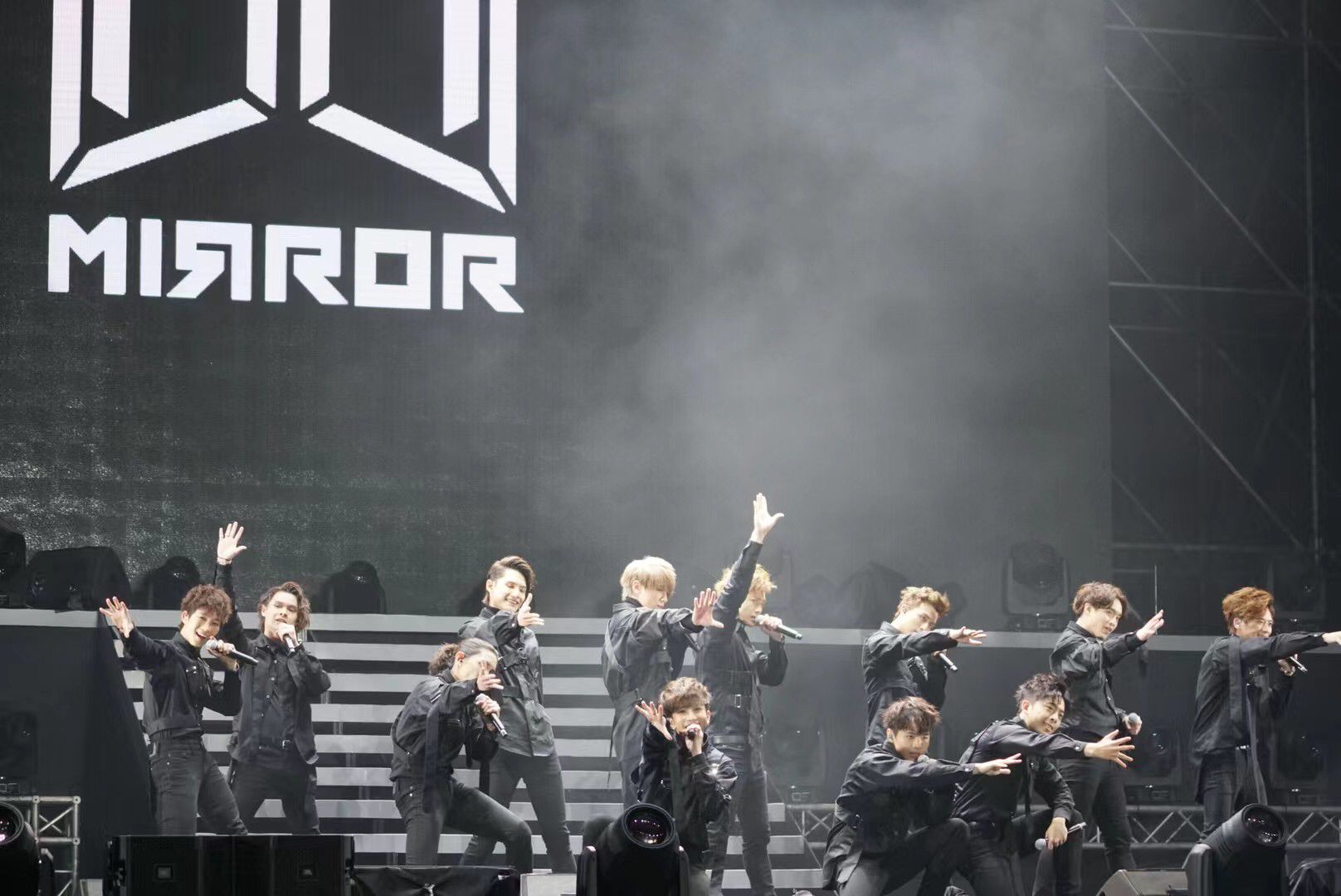 On the morning of 31 October, dozens of people gathered at the Macau Design Centre to attend the opening of a three-day photo exhibition dedicated to Mirror, a wildly popular Hong Kong boy band. Fans screamed with excitement as organisers celebrated the band's third anniversary by showcasing the Cantopop stars' signatures and an array of concert photos.  
"By showing photos taken by fans throughout the past three years, we want to let everybody see how much progress the band has made – from personal style to charisma on stage – since its establishment," says Swing*, a member of a local fan group called Mirror853planet, which hosted the event. "Some of the fans have not yet seen the band live due to Covid-19 travel restrictions, so the concert photos and signatures were especially meaningful to them."
Formed in 2018 after meeting on Hong Kong broadcaster ViuTV's reality talent show, "Good Night Show – King Maker", Mirror swiftly became the hottest band in Hong Kong. The band's debut album "One and All" sold out in a few days after it was released in January 2021 and, soon after, went for HK$2,800 in an online auction – nearly 10 times the original price. What's more, tickets for the band's second concert "MIRROR 'ONE & ALL' LIVE 2021" sold out within four hours after tickets went on sale in March of this year.
The band has 12 members, including 2018 King Maker winner Keung To, former backup dancers Anson Lo and Anson Kong, and singer-songwriter Ian Chan. Each member brings a different talent to the table – like Lokman Yeung, who's known as a great dancer and rapper. With this eclectic mix, some fans and music critics praise the band for reinvigorating the Cantopop scene.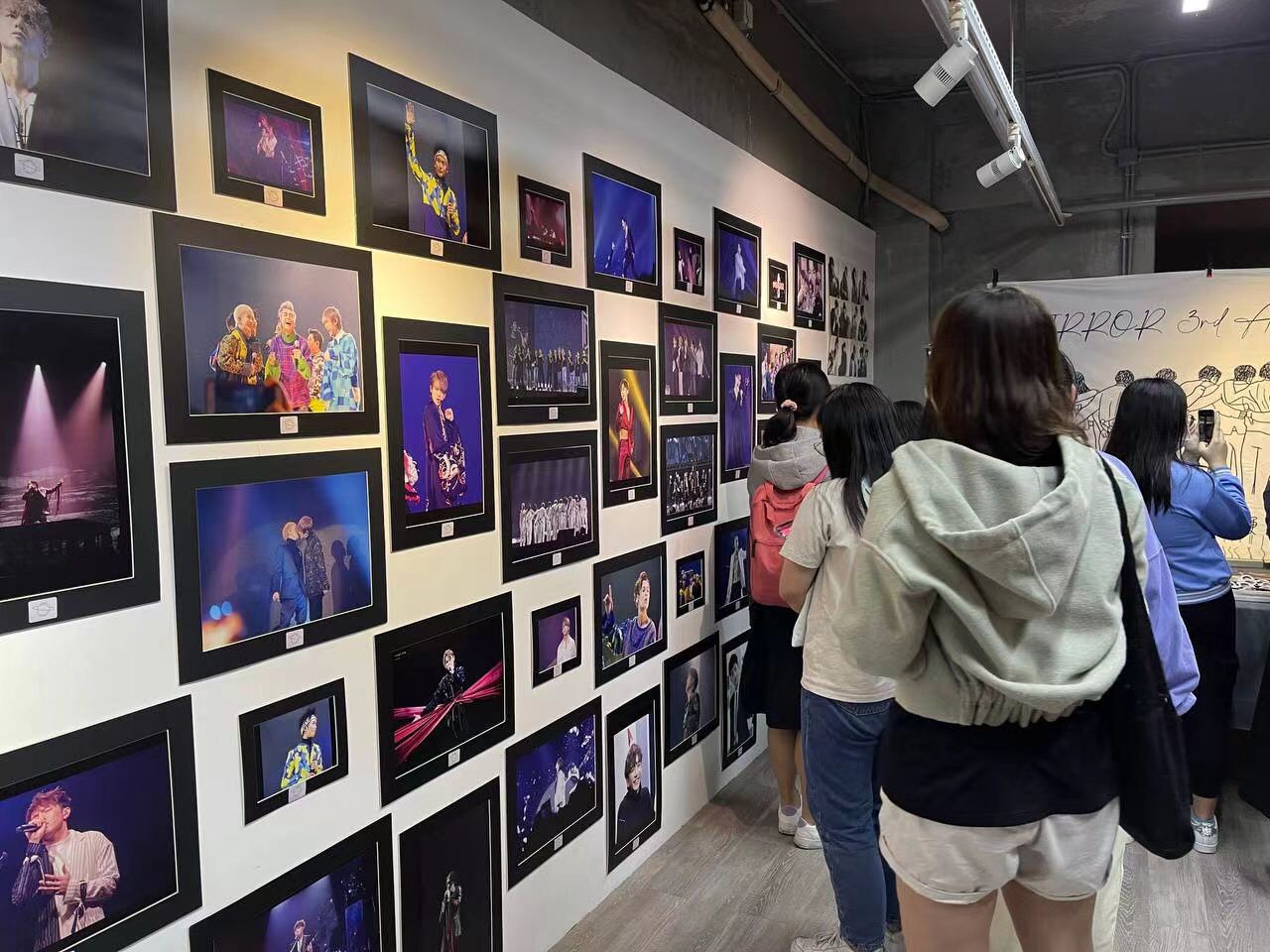 Over the past six months, Mirror has also built a zealous following in Macao. Fans have done extraordinary things to show their support for the band. Some have hosted photography exhibitions, others have pooled funds to place advertisements on buses and LED screens that promote new songs and celebrate the band's third anniversary. More still have produced merchandise – such as posters, postcards, stickers, calendars, purses and sticky notes – and snapped up limited-edition, Mirror-themed products at Calvin Klein and McDonald's. 
For instance, in October, fans formed long queues at several McDonald's outlets across Macao to buy crispy thighs, which came in a special Mirror box and included one of 17 different limited-edition Mirror flashcards with each order. To collect the full set, many fans visited the fast-food chain multiple times and also set up social media groups to swap or purchase cards. 
According to Swing, "Ossan's Love" – a popular  ViuTV drama starring two of the band's key members, Anson Lo and Edan Lui – is driving the explosion of Mirror fandom. Adapted from an original Japanese series of the same name, Ossan's Love (meaning "Uncle's Love" in Japanese) is the first drama on Hong Kong mainstream television to focus on same-sex relationships.
After watching Ossan's Love, Swing says she started following Lo's career more carefully and the former dance instructor became her "Life's Core (本命)", which means favourite idol. "I started watching previous performances by Anson Lo and I have become really appreciative of him because he is so hardworking and versatile," she says.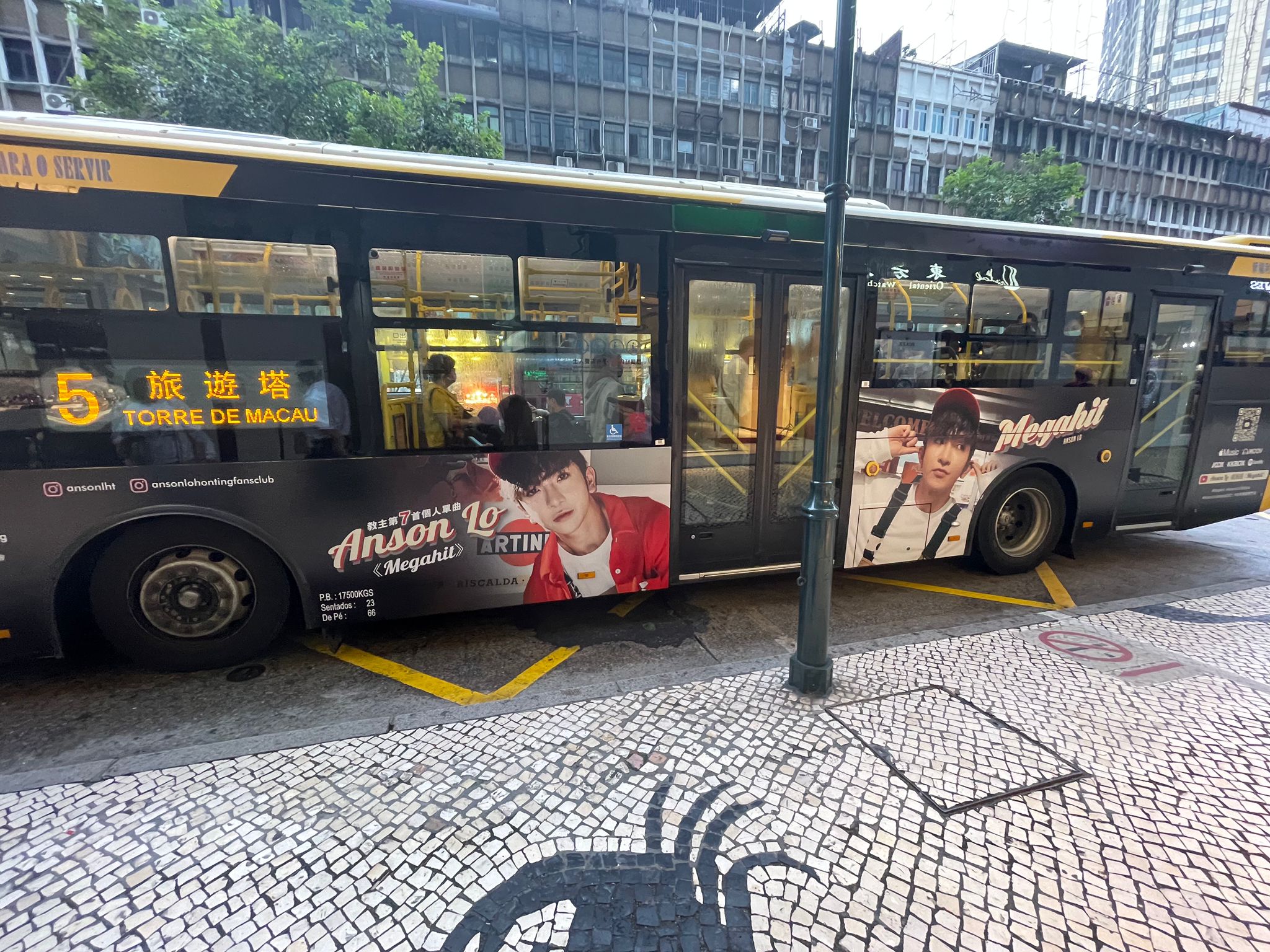 A different approach
While fans like Swing in Macao have just recently discovered the band, some have been following Mirror's development since they competed on "King Maker" in 2018. Among them is Ceci*, whose favourite Mirror member is vice-captain and former backup dancer Anson Kong. 
According to Ceci, the Chinese culture of "star chasing (追星)" in which fans passionately support their idols has always existed in Macao. But since, until now, most pop music idols have been Korean or Japanese, few Macao fans have held events, produced merchandise, or chipped in to promote new albums in Macao.
"For instance, people have paid to host promotional events for Korean stars in Korea, but they seldom do this in Macao because their idols may not be aware of it," she explains. "However, the rise of Mirror has changed the culture due to the close proximity between Macao and Hong Kong."
Before the pandemic, Ceci says, Mirror fans in Macao had many chances to see the band in person and support their progress. For instance, they could welcome the band at the ferry terminal a few times a year when they came to the city for concerts. They also had a chance to watch the pop idols shoot the reality TV show "Mirror Go" in Macao in 2018, watch them perform at the 2019 Macau Grand Prix and the 2020 New Year's Eve Countdown, or travel to Hong Kong to attend the band's events.  
According to Ceci, Mirror also stands out from other bands because the members interact with fans. She recalls the band chatting with fans on Telegram groups during the early days and, even after they rose to prominence, expressing gratitude and sending regards to fans through Instagram posts. "These heartwarming exchanges make you feel really close to them," she says.  
Adding to their appeal, many young people can also relate to the band members' backgrounds. "Most Mirror members come from ordinary families and fought to pursue their dream," says Ceci. "It is really touching, watching them show their true personality and transform from an ordinary person into a star."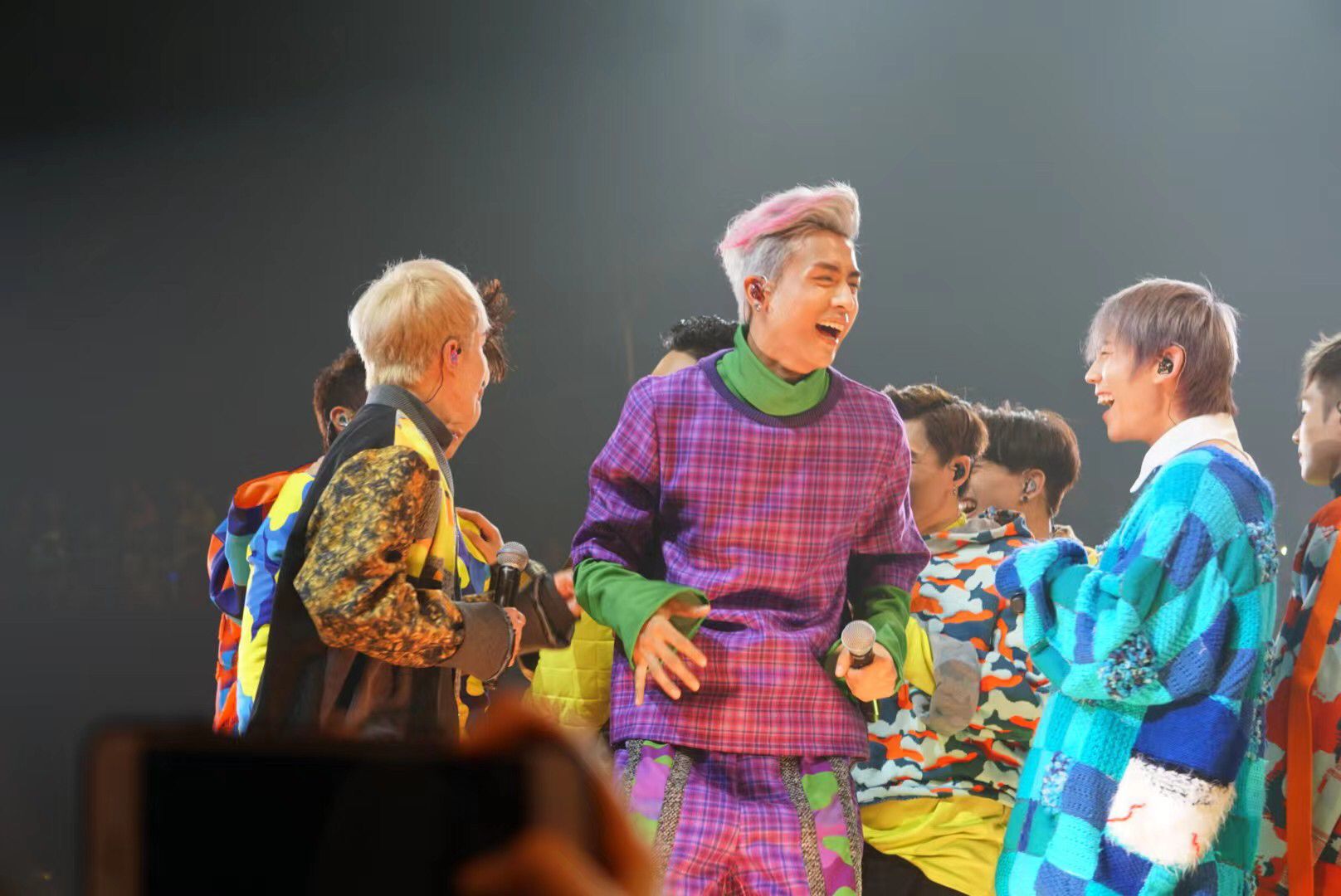 Right place, right time
Tam Mei Leng, an assistant professor at the University of Macau who focuses on Chinese literature and opera, believes that timing has also played a major role in Mirror's success. A fan of the band herself, Tam attended a photo exhibition dedicated to Mirror's Keung To in October. She believes the band's uplifting image has brought joy to many people in Hong Kong and Macao amid pandemic and political uncertainty. 
"Society is changing so quickly, with so many lies and negativity. People, regardless of their age, want to grasp the chance to express their true feelings by supporting their idols," she says. "Watching a group of young people achieving success by showing who they really are and following their true passion makes people feel hopeful about the future."
Mirror's soaring popularity in Macao does not surprise the professor, who points to cultural similarities and connections between the two cities. "We share the same language and a similar culture, especially the pop elements among the young people," she says. "[Compared to the songs in foreign languages] Cantonese songs can trigger more resonance with local Chinese people, especially when they are looking for emotional support." 
The Mirror sensation in Macao may even have the power to inspire the city's local music and dance talents, says Lei Chin Pang, an assistant professor in popular culture and media studies at the University of Macao.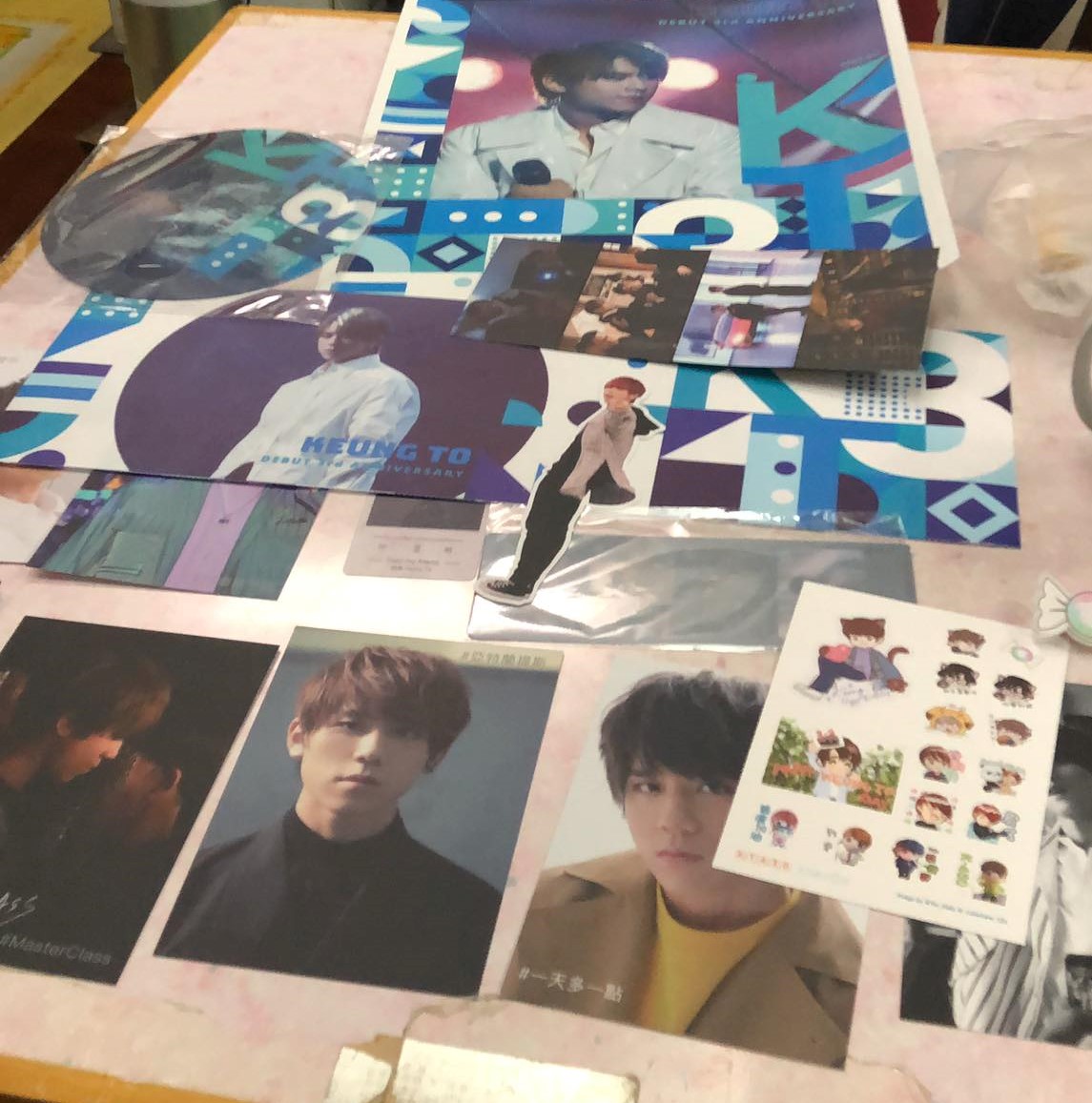 "ViuTV is a very popular TV station in both Hong Kong and Macao, especially among the young people," he says. "Although we also have some local media in Macao, they don't draw enough attention to help local artists gain high popularity." According to research firm Media Partners Asia, Viu is Southeast Asia's second-largest streaming service by paid subscribers behind Disney+ in 2021.
But more importantly, Mirror's success may reflect a shift – fans are no longer idolising musicians solely for their good looks and vocal range. "The rise of local stars is closely associated with the recognition of local identity. This phenomenon is especially obvious in Hong Kong, where people feel a strong urge to recognise and cherish local elements," he says. 
Lei refers to the songs by Mirror's Jer Lao and Keung To as examples. For instance, To's "The Disease of Loneliness (獨孤病)" depicts isolation and loneliness in society, while Lao's "Vessel of Sand (砂之器)" and "Decisive Moments in History (人類群星閃耀時)" spread messages of universal love, forgiveness and inclusion. "Their work shows that this group of young people has the vision to address bigger societal issues than romance," adds Lei.
"To build a connection with the audience, the artists nowadays need to ask themselves: do I have my own societal vision or worldview? Do I have a sharp sense of creation? Can my songs present local cultural elements?" he stresses. "These are essential for artists to create music which resonates with the audience in terms of their local identity."
*Surnames omitted for privacy.