Indie music in Macao: Add these talented local musicians to your playlist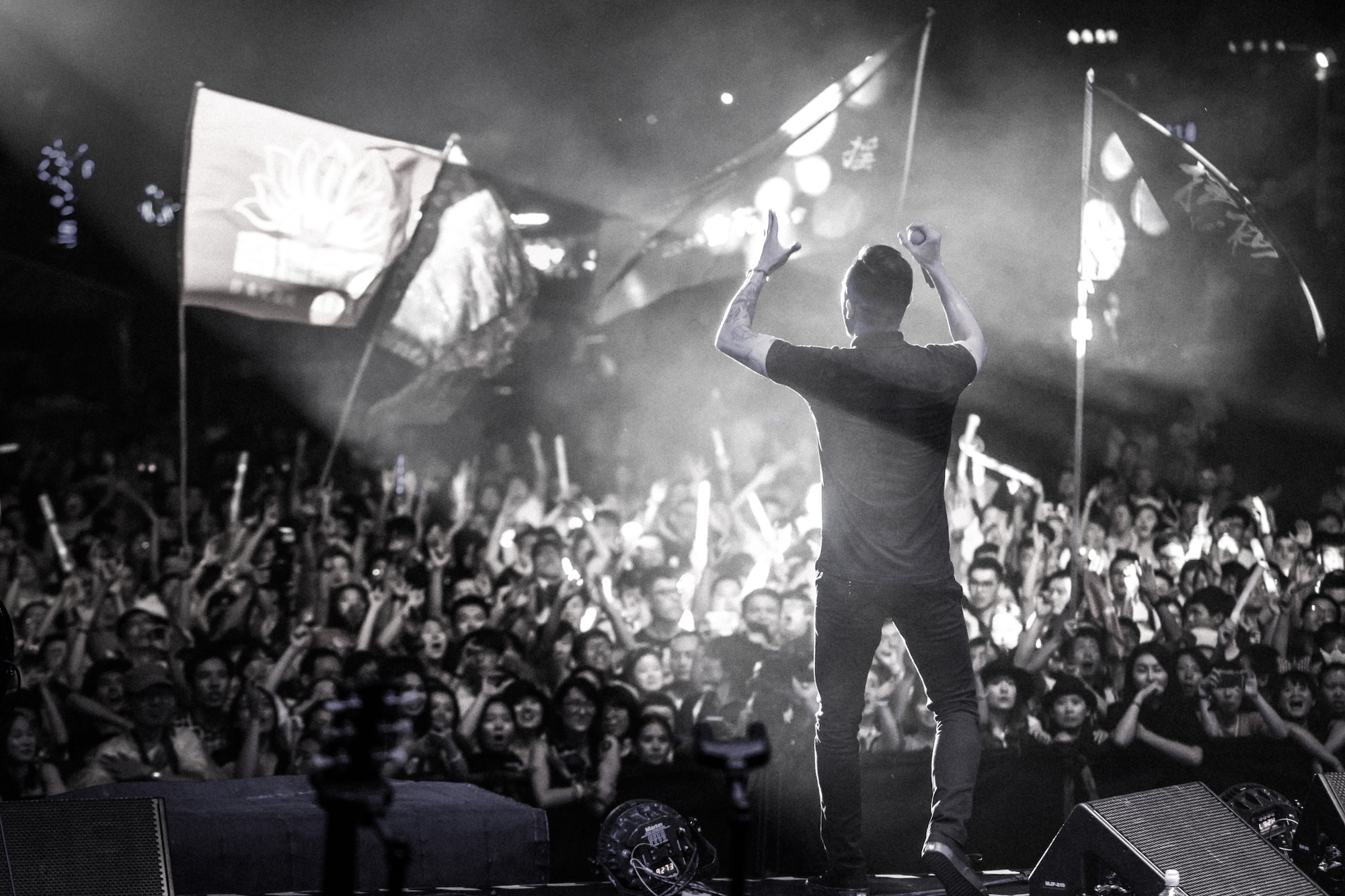 Macao has no shortage of local musicians and indie talents, yet the industry has yet to find its stride due to little publicity, few performance spaces and the ongoing pandemic. Still, it's growing, slowly and surely, to include a range of diverse sounds and voices, musical styles, and aesthetics for every taste. 
"There's no main genre in Macao's music scene … Cantopop, rock, funk, metalcore, djent [a type of progressive metal], hip-hop, jazz and electronic music," says Jun Chon Mak, guitarist of Scamper. "You can find your favourite music, discover your own place here." 
To freshen up your playlists and support the city's homegrown musical talents, keep these seven Macao indie bands on your radar.
ARICLAN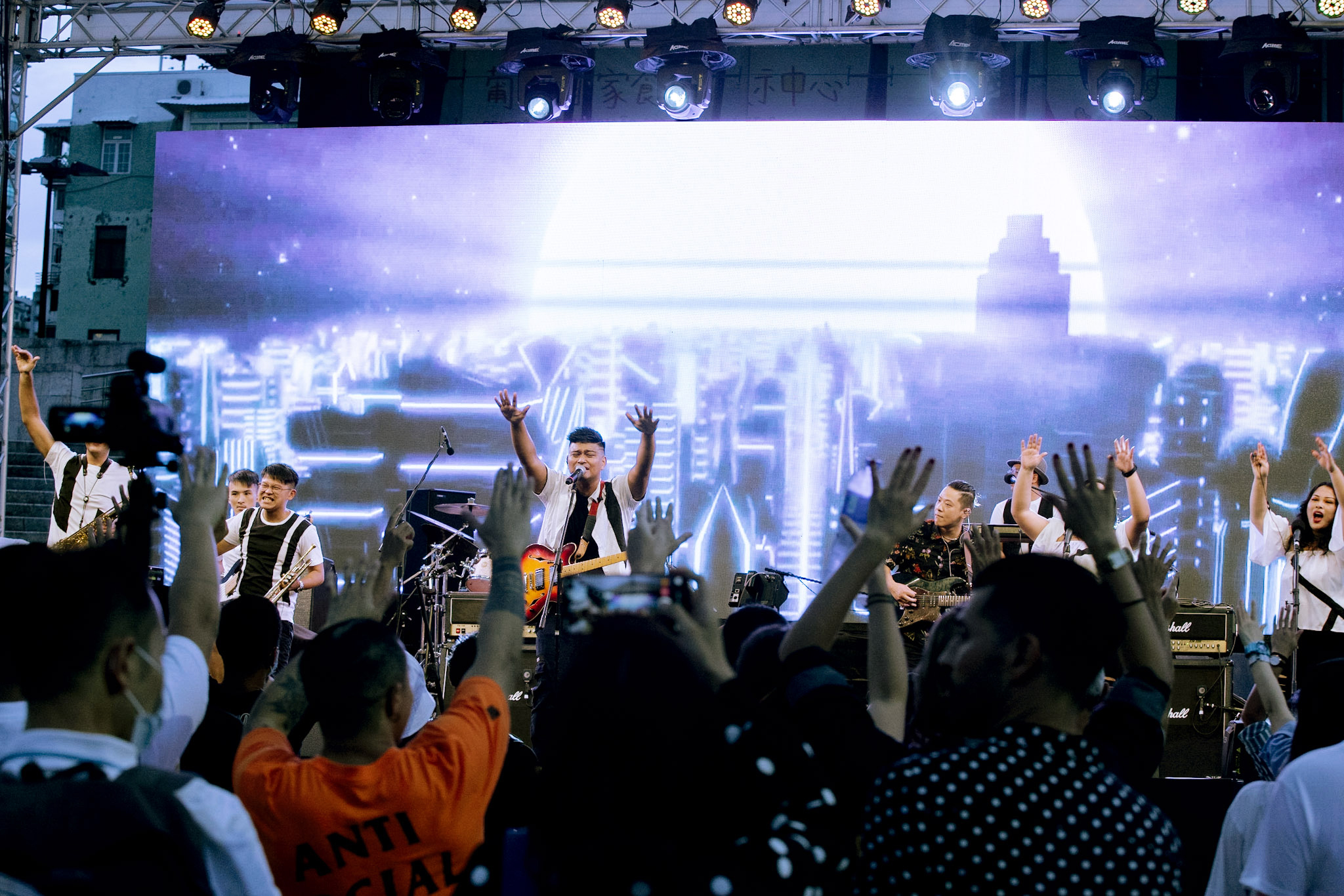 Nine-member ARICLAN is a modern funk band with strong notes of pop, rock, and electronic. An evolution of a previous band, ElectroFunk – both founded by Ari Calangi – ARICLAN's inception dates to a high school talent show which taught him the power of music. 
"Around the time, I was being bullied for having brown skin, but after the talent show, I gained recognition and respect from my peers, and all the bullies backed off," says Calangi, a Macao citizen of Filipino descent. 
Since then, the band's music has also helped and comforted other people, too, adds Calangi. As an example, he recalls a special moment after a show – a fan said the music eased his homesickness and longing for family in the Philippines. 
The pandemic has been tough on the band, but they also see glimmers of hope in the new year. "There were no gigs, no tours, everything seemed to be on hold. But when we posted 'A Little Something' on Facebook last year, we got a lot of traction," he says. "We're optimistic for 2021, and looking forward to being able to host a show again soon. Fingers and drumsticks crossed!"
Blademark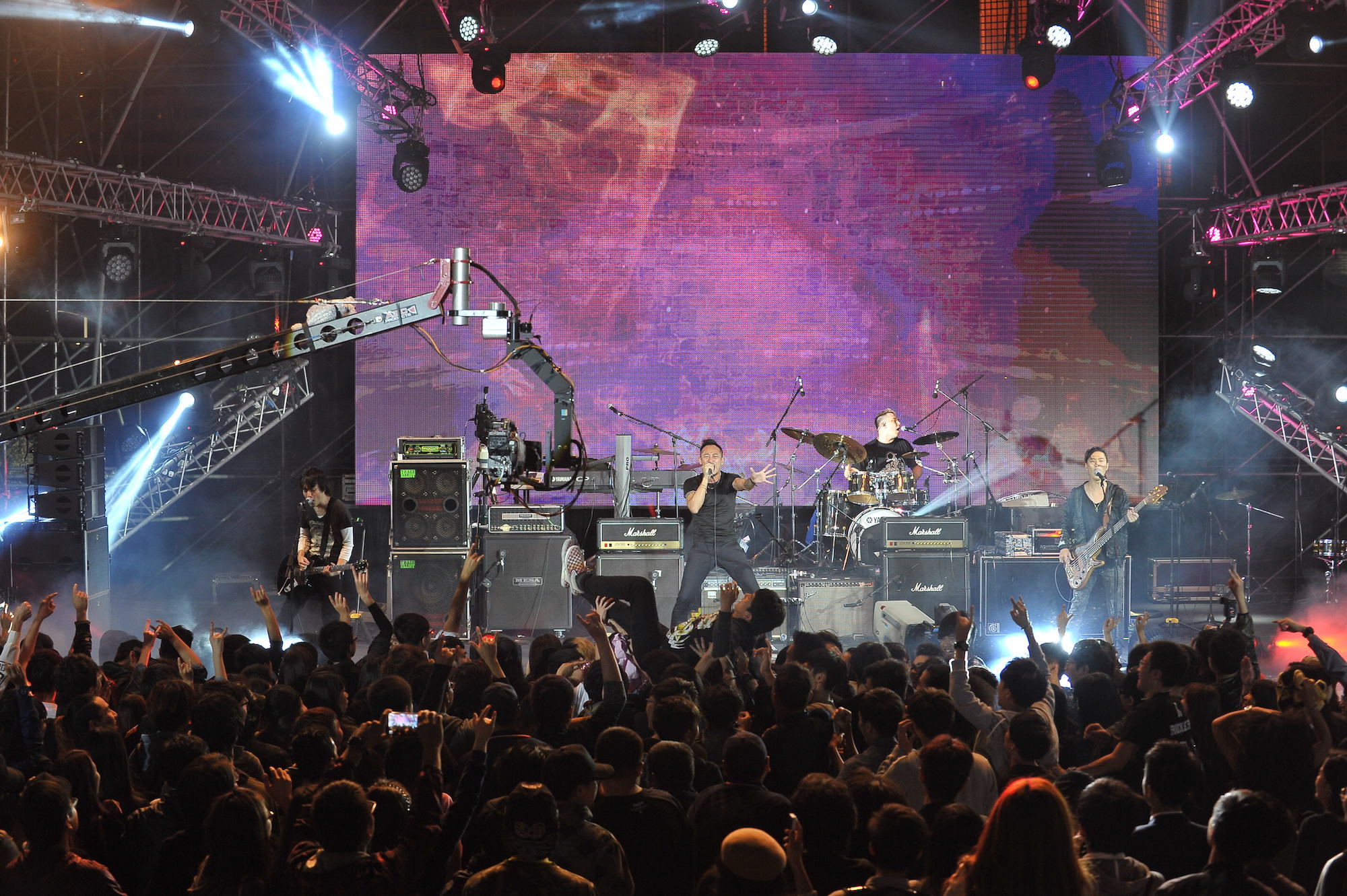 At the crossroads of alternative rock, alternative metal and new metal, Blademark is a far cry from mainstream pop. Heavily influenced by legends like the Deftones, Tool and Pantera, Blademark's discography is raw and edgy, interweaving funk and rap elements.
Lead vocalist Fortes Pakeong Sequeira named the band after his first band Metal Pumpkin disbanded. The name "Blademark" invokes the pain he felt, scarring him like a knife's edge. This sort of raw and emotional intensity penetrates the band's sound and ethos. 
Sequeira's favourite Blademark song "1510" takes inspiration from a Chinese saying, "一五一十" (loosely meaning 'every last detail'). "People say this when they want to know the whole story, from start to finish – only honesty, no lies," he explains. Another song, 2015's "Rainy Night Dream" (夢雨夜), also holds a special place in his heart – it was a tribute to his mother two years after her death.
Catalyser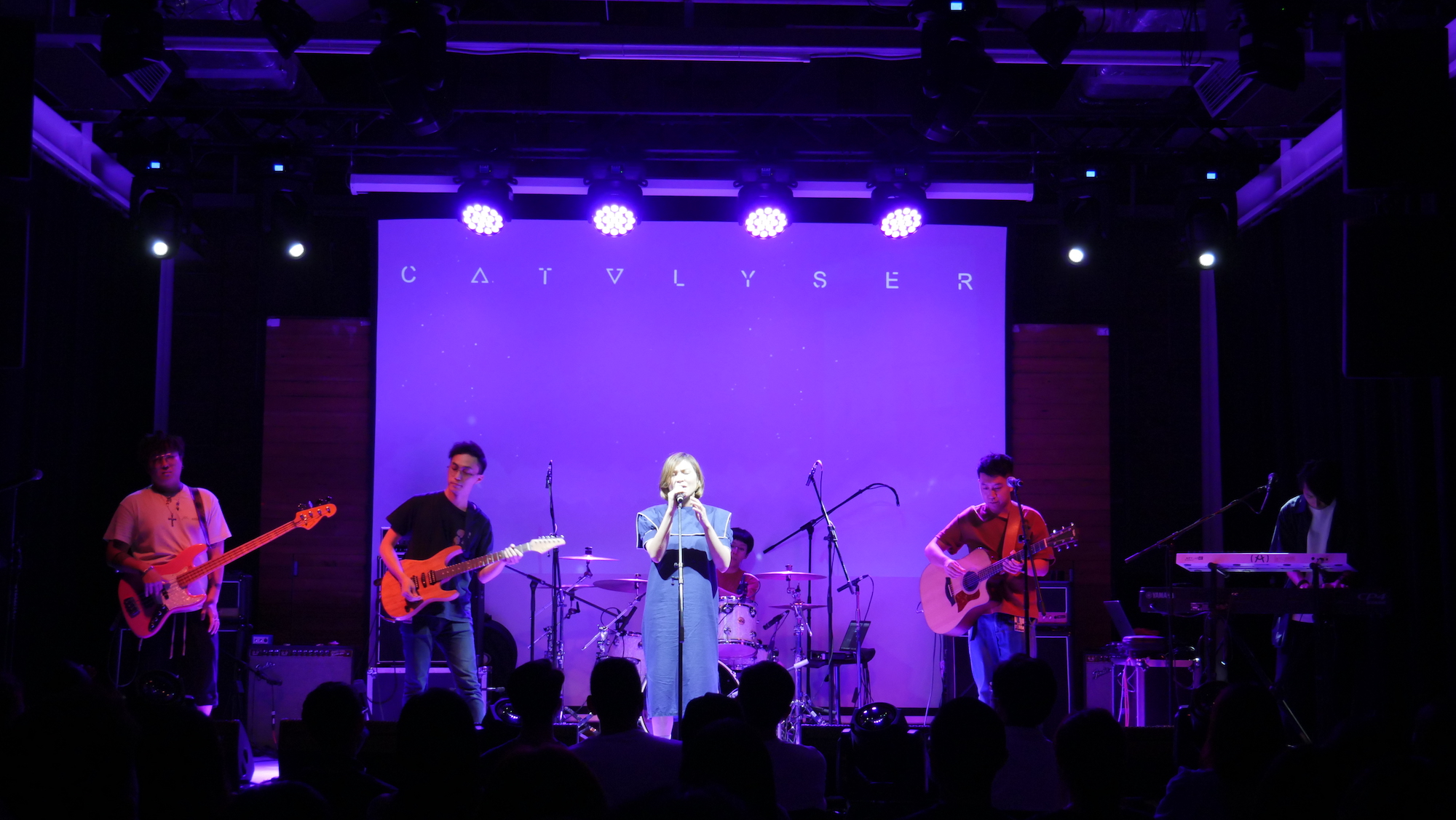 Self-described as "Cantopop-rock", Catalyser's songs are "about social issues and experiences that everyone faces", explains guitarist Daniel Loi. As such, the six-member Catalyser is best known for uplifting, emotive songs that tend to resonate with younger audiences. 
For instance, "態度" (meaning 'Attitude' in English) shares a hopeful message about pursuing dreams, while "青春.往往被懷念" ('Youth as Remembrance'') offers a nostalgic nod to youth. "There are always times you miss the past, so we wrote a song to help everyone recall their unique and beautiful memories," says Loi.
Local associations and universities often invite Catalyser to perform, and the band members are excited about the developing local music scene. "There are many talented musicians in Macao, and we are so happy to see more and more people willing to listen to [local] singers, as it means the whole industry is growing."
Forget the G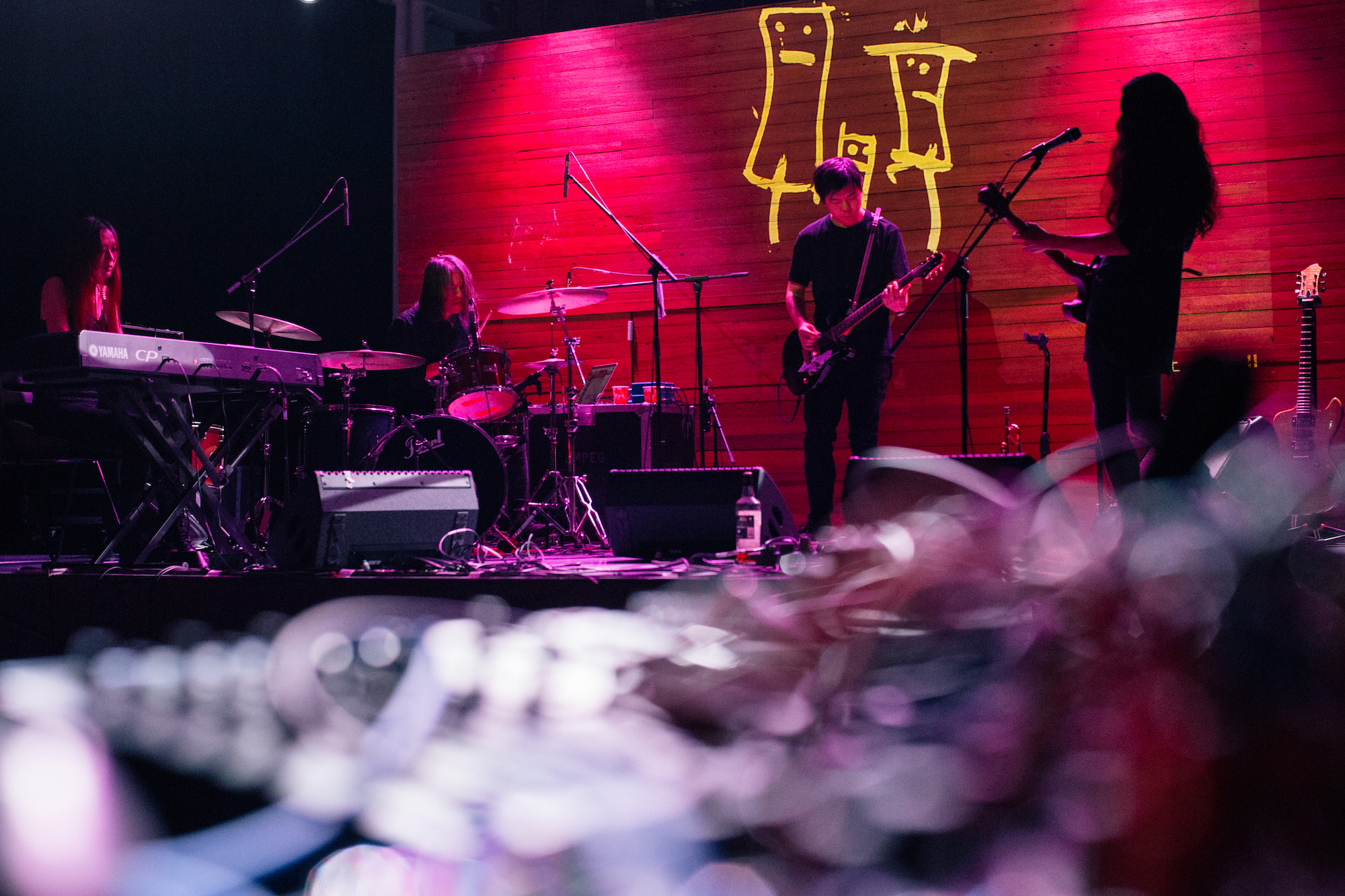 "[We are] the darkest sounding band you can find in Macao," says Eric Chan, vocalist and guitarist of alternative rock band Forget the G. The local stalwart released its first EP back in 2010 and, to date, has produced five releases as a group and upwards of 10 releases by individual members under different monikers. Their latest album, "Doomsday Lovesongs", came out in October 2020.
Forget the G's inspiration combines elements from each member's musical journey. Chan looks to German experimental music group Einstürzende Neubauten, while classically trained pianist Frog Wong draws upon impressionist Maurice Ravel, and drummer Fi Chan channels American rock band Alice in Chains. Such diversity may be the secret to the band's longevity, allowing for extraordinary range and experimentation.
Scamper (跳躍號)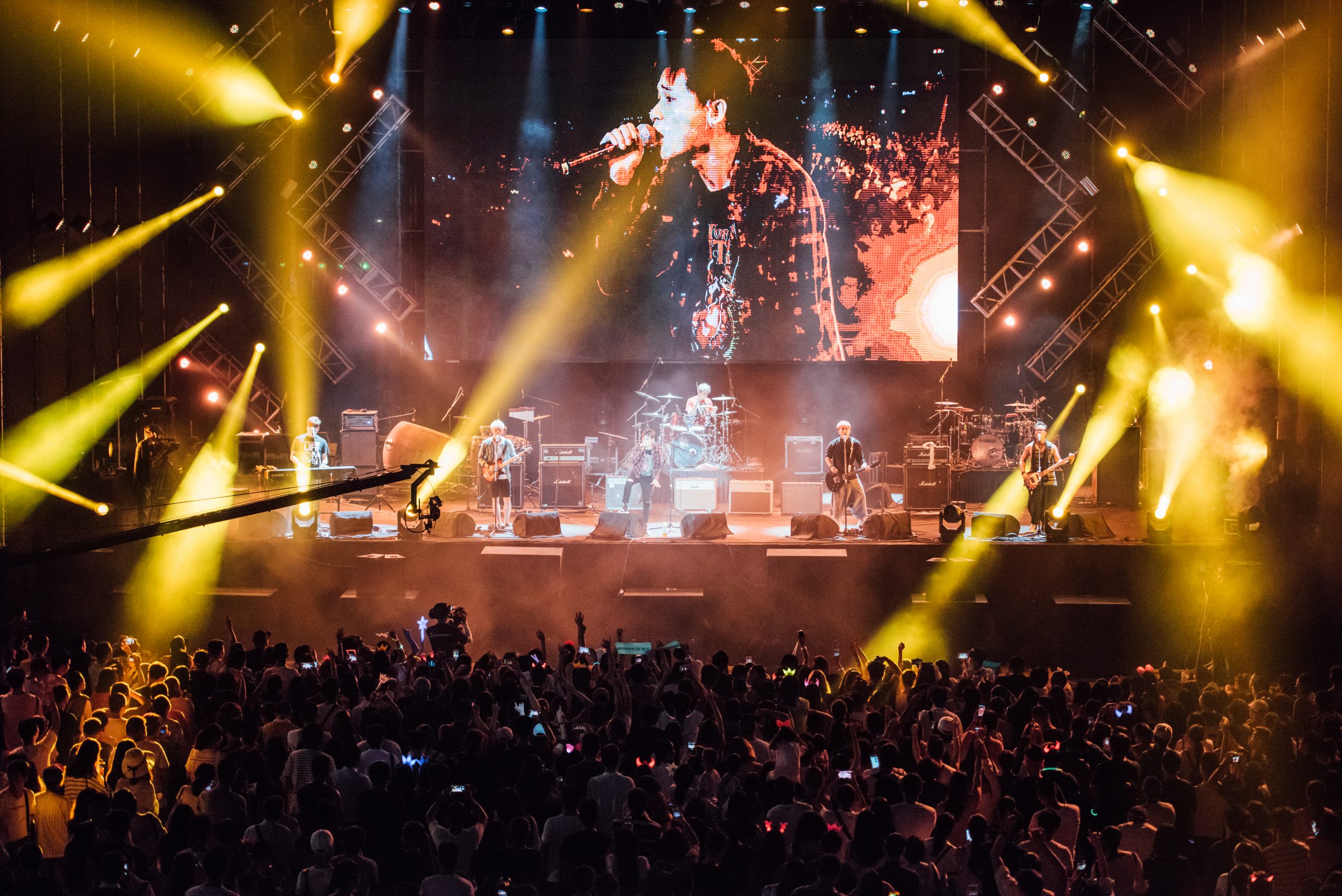 Pop-punk mixed with J-rock (short for Japanese rock), metal, pop and funk, Scamper is inspired by "music itself", drawing from movies, anime, and the sounds of civilisation and nature. "Everyday life and news can raise our attention and emotions to the world, and we love to express it through our music," says guitarist Jun Chon Mak.
The band has produced a diverse discography, including crowd-pleasers such as "少年Jump" (meaning 'Boys! Jump' in English), "心跳" ('Heartbeat'), and "I Love You So". Scamper's live performances, inspired by pop-punk and American Emo bands such as My Chemical Romance, focus on making a connection with their audience, no matter how big or small. 
The Land Of Children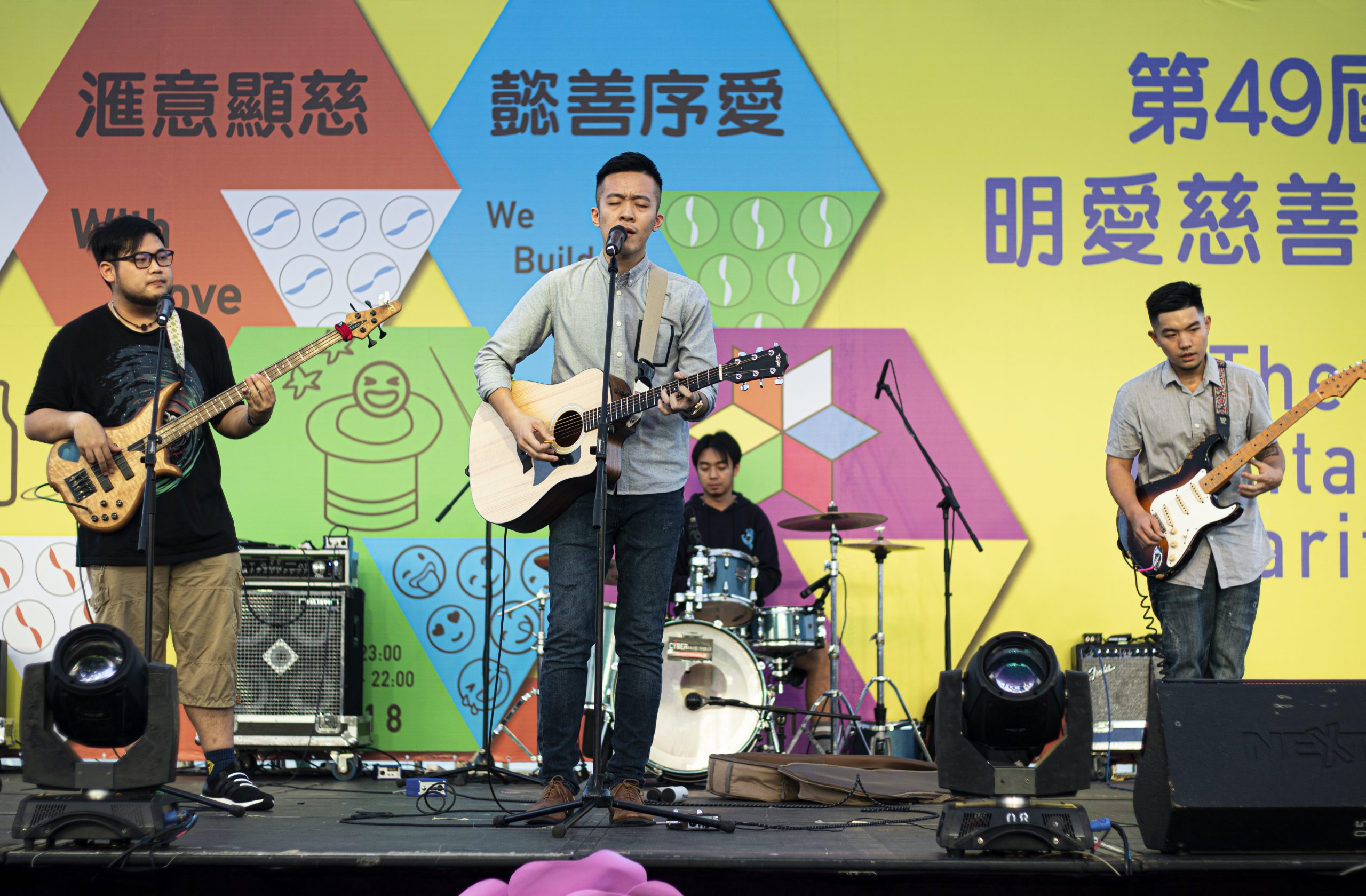 Indie pop band, The Land Of Children, formed during the summer of 2009. Weaving in elements of post-rock and funk, the band's poignant songs often tackle romantic, everyday themes. The band's top hit, "Shelter", for example, explores overcoming heartache and pain after a breakup. 
"We hope our melodies can set you free from all the burdens and sorrows of life," explains vocalist Ken Wong. 
Wong notes that Macao's music scene is relatively small and lacks opportunities for live performances. The Land Of Children often performs at the weekend market in the St Lazarus Church District but doesn't have many other options. 
"Unlike other nearby regions with more live houses [free indie venues] and spaces for busking, we don't have many chances besides corporate performances," says Wong. "To foster music culture [locally], we think it is essential to lower the barrier [so more] people will get into local music."
WhyOceans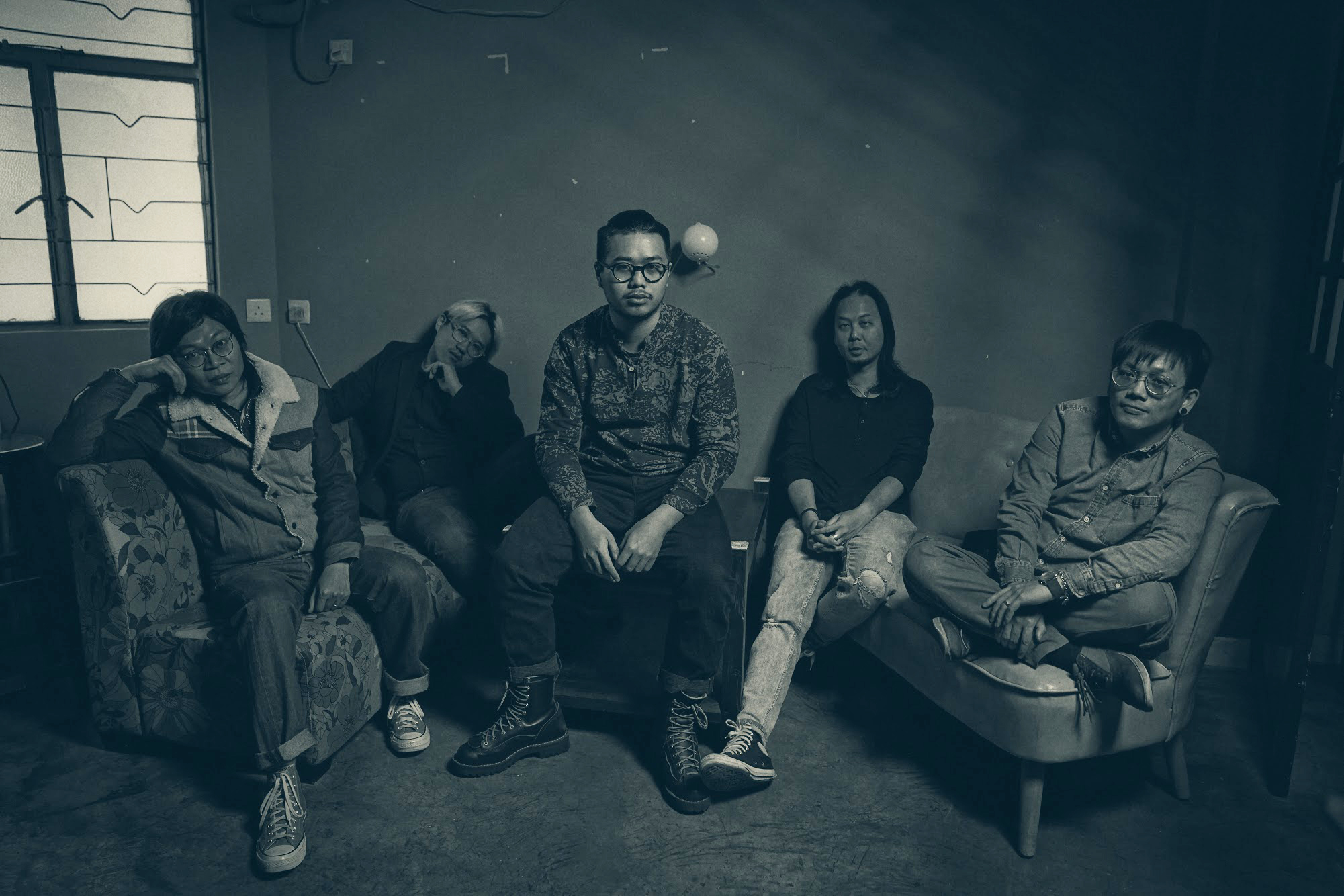 "If you are tired of vocal songs with 'intro, verse, chorus, verse, chorus, bridge, solo, chorus', come see us. Our song only has eight-minute intros," laughs WhyOceans' keyboardist Jackal Tam.
Composed of five close friends, WhyOceans plays a mix of post-rock, progressive rock and instrumental, alongside neoclassic and instrumental compositions – usually at free indie venues and music festivals in Macao, Hong Kong, mainland China and Taiwan.  
Tam cites "Farewell to My Urban Life" from their 2017 album "Inmost Dens of Emilie" as their most popular song, although his personal favourite is "Transparent People", from the same album. It was the first song they composed for their latest album, says Tam, adding that he's incredibly proud of the accompanying music video. 
"It's a beautiful video, which we created along side a local Macao team – director, crew, actresses and all – with every scene shot in the city." 
Here's our YouTube playlist compilation featuring all the bands: