How to make the most of Easter in Macao
How to make the most of Easter in Macao

Link copied
Jesus is the reason for the season, but there are plenty of non-religious ways to celebrate Easter here, too.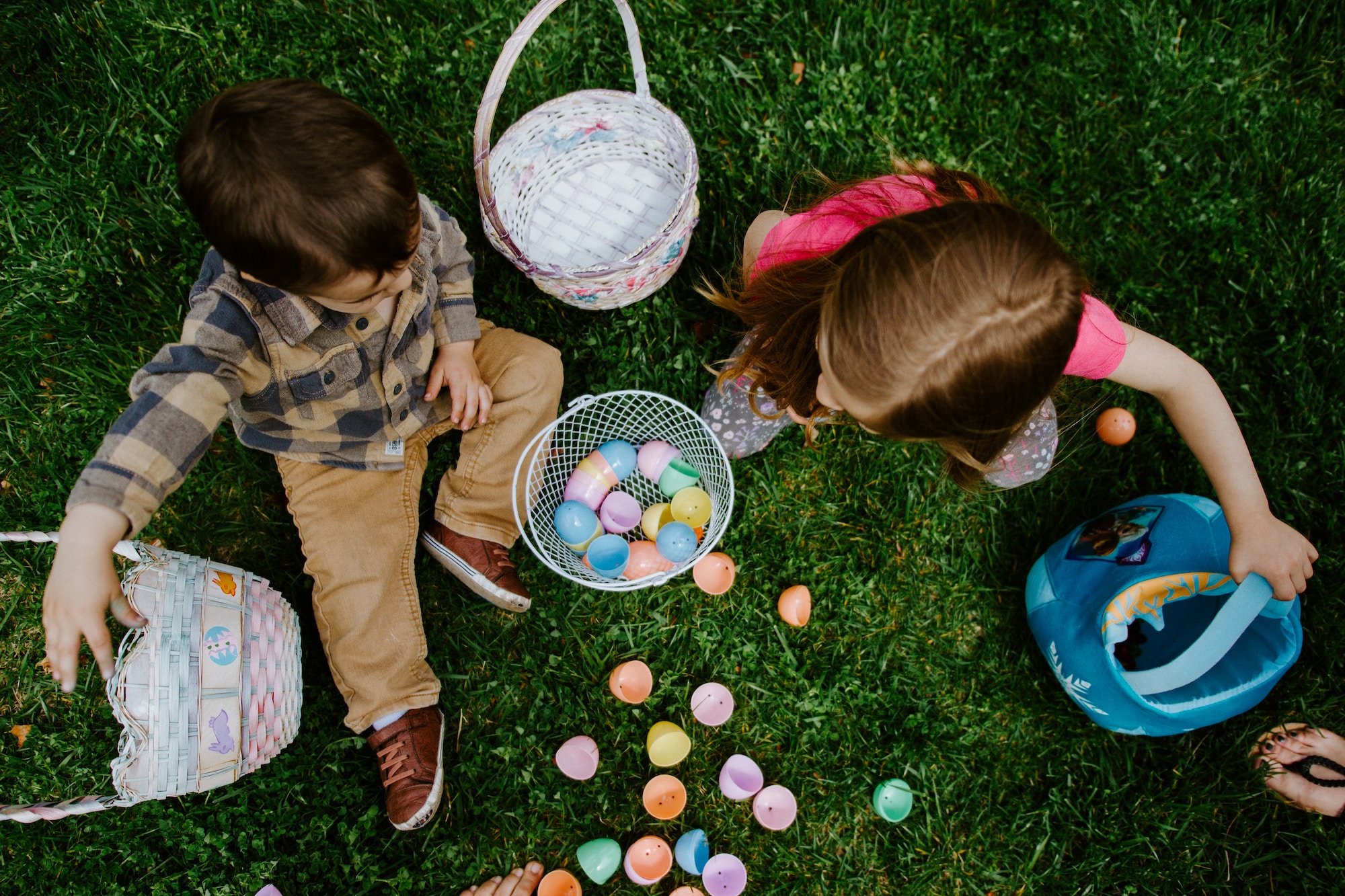 Easter is a celebration of new life. More specifically, Easter Sunday commemorates Jesus' rise from the dead – three days after being crucified. With its centuries of Catholic history, Macao is a destination for the devout during Easter. 
Father Daniel Ribeiro, assistant parish priest of Macao's Cathedral of the Nativity of Our Lady, describes Easter as a time to reflect on humanity's reconciliation with God. 
But the secular may focus more on the holiday's associations with chocolate. Begging the question: What do chocolate eggs have to do with Jesus? Eggs, too, are a symbol of new life – stemming from pagan celebrations of Spring and absorbed into Christian Easter traditions.
The Easter bunny, famed for delivering chocolate eggs to children on Easter mornings, remains a more mysterious concept. 
However you choose to celebrate Easter, Macao offers a range of festive options to make the four-day holiday memorable. Here are some of our favourites:
Attend a church service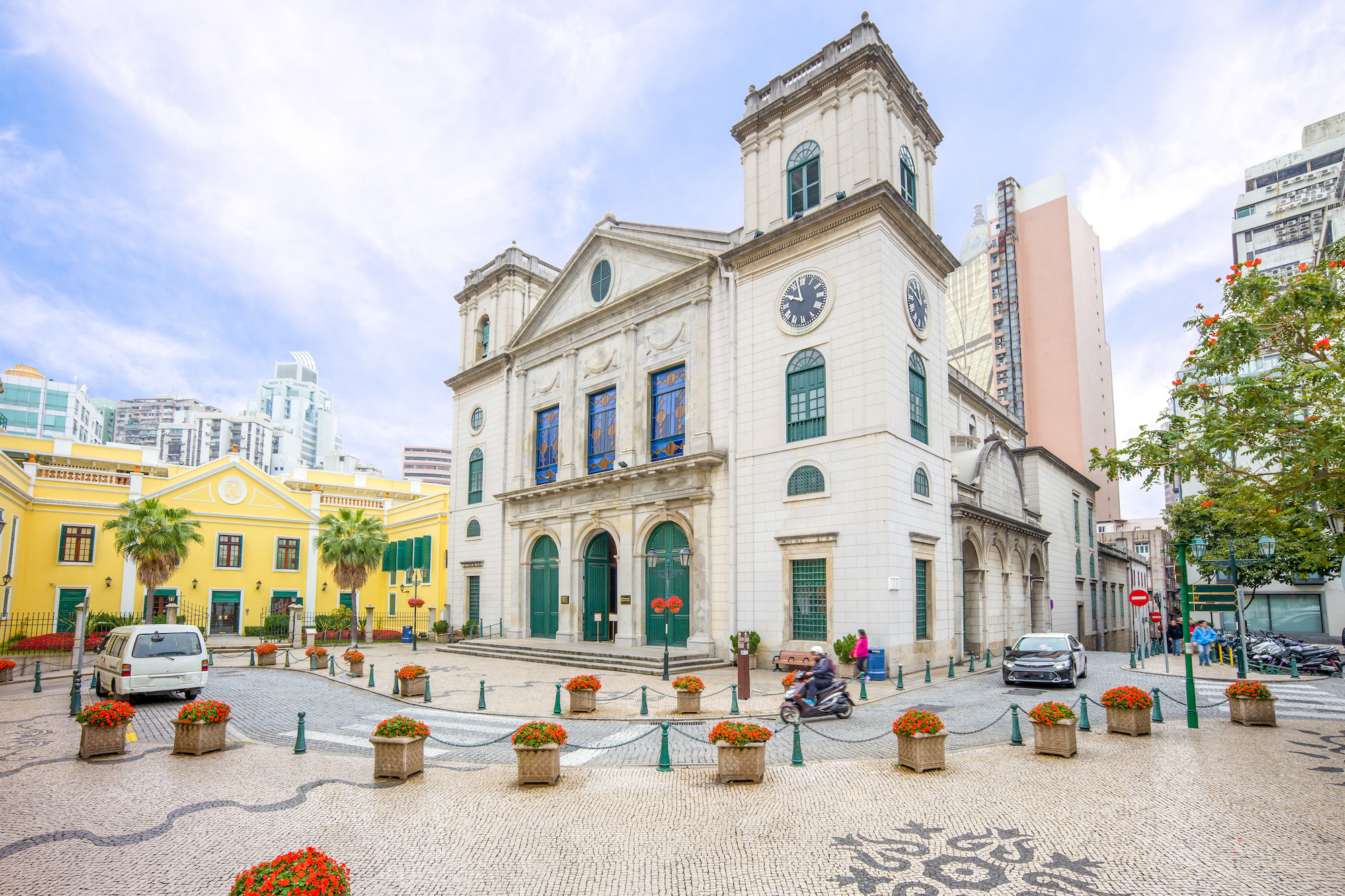 For the city's Catholics, Easter Mass at the Cathedral on Largo da Sé is the quintessential way to celebrate Jesus' resurrection.
The Cathedral will run five such services this Sunday. In Chinese at 7:45 am and 9:15 am; in Portuguese at 11 am; and English at 5 pm and 6:30 pm. There are special Good Friday and Holy Saturday masses, too. These mark Christ's death on the cross and the end of Lent, respectively. 
Find out where and when other Easter Masses are being held via the Catholic Diocese of Macau's website. St. Augustine's Church on Largo de Santo Agostinho, for example, is another major destination – particularly for Macao's Filipino community. 
All Christian denominations have special Easter Sunday services too, of course. Anglicans will flock to the Morrison Chapel in Macao peninsula (9 am) and Taipa's Macau Anglican College (11 am). The Assemblies of God-affiliated International Christian Assembly (ICA) Macau has its Resurrection Sunday Service at 11 am on the 14th floor of The Macau Square building, while the Ye Lung Hau Baptist Church of Macau on Avenida de Horta e Costa holds an English Sunday Service at 9 am and Cantonese Sunday Service at 11 am.
Learn about Christianity through touring the city's churches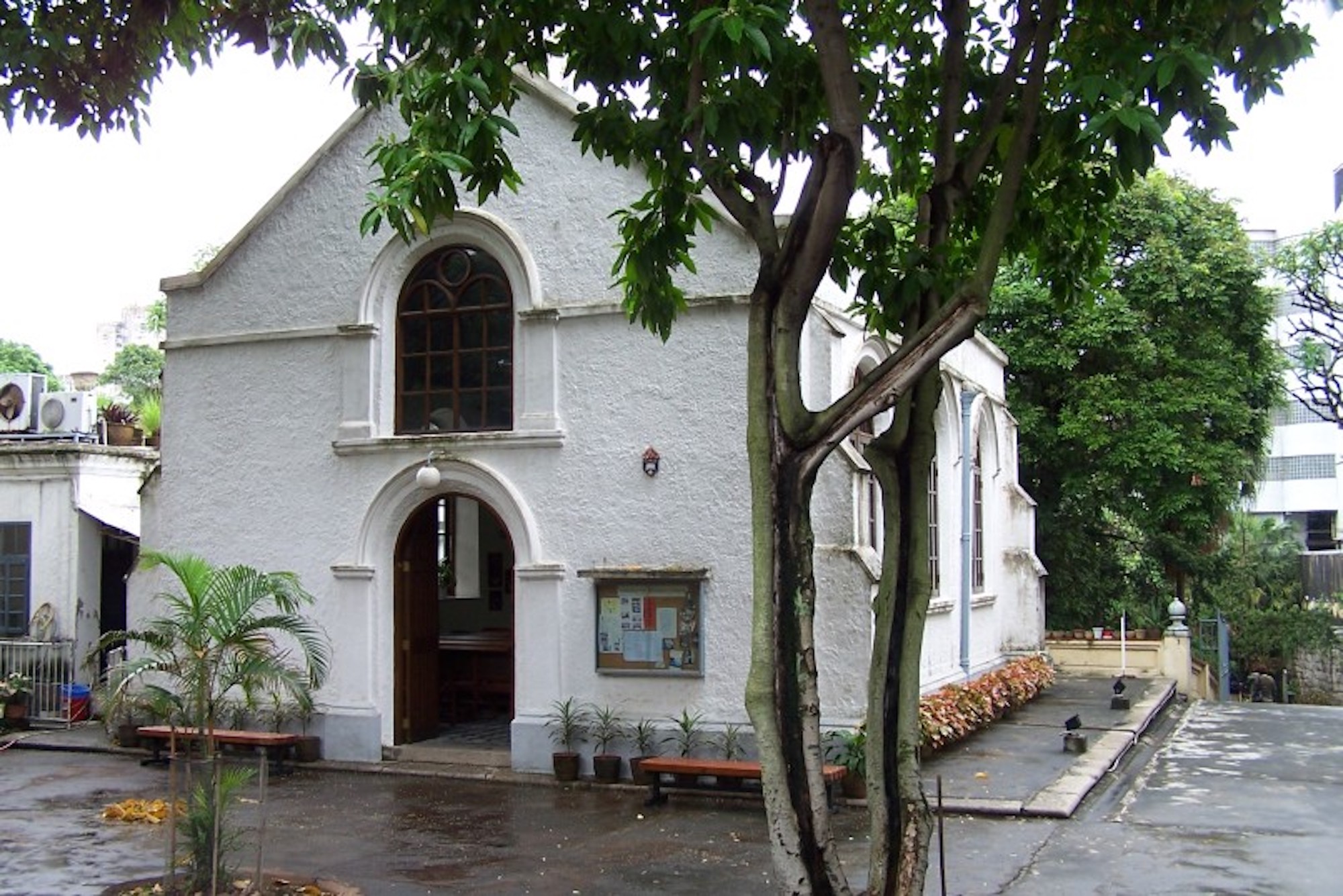 Easter is the perfect time to learn more about Macao's Christian heritage. Many historically-significant churches offer free entry, and most are open to visitors throughout the day. 
Built in 1622, the Cathedral is part of Macao's UNESCO-listed Historic Centre. It's more formally called the Cathedral of the Nativity of Our Lady and is the Macao Diocese's HQ. 
Pale yellow St. Augustine's Church was established by Spanish Augustinians in 1591, making it one of Macao's oldest churches. It's also within Macao's UNESCO-listed Historic Centre.
Coloane's Chapel of St. Francis Xavier, is relatively new – built in 1928 – and was once home to some of Asia's most sacred Christian relics. These included the remains of Japanese martyrs crucified in Nagasaki in 1597 (now in the Museum of Sacred Art and Crypt) and an arm bone belonging to St. Francis Xavier himself (now in St Joseph's Church).
The Morrison Chapel, also known as the Protestant Chapel, was named after Robert Morrison, the first Protestant missionary in China. He died in 1834, in Guangzhou, and is buried in Macao's Old Protestant Cemetery – adjacent to his namesake chapel.
The cemetery is also the resting place of English painter George Chinnery and British Royal Navy captain Henry John Spencer-Churchill, great-great-grand-uncle of the late former British prime minister Sir Winston Churchill.  
Other noteworthy churches include Chapel of Our Lady of Penha on the Penha Hill, St. Lazarus Church in the creative São Lázaro area, St. Dominic's Church in the city centre and Our Lady of Carmel Church in Taipa Village.
Participate in a special easter event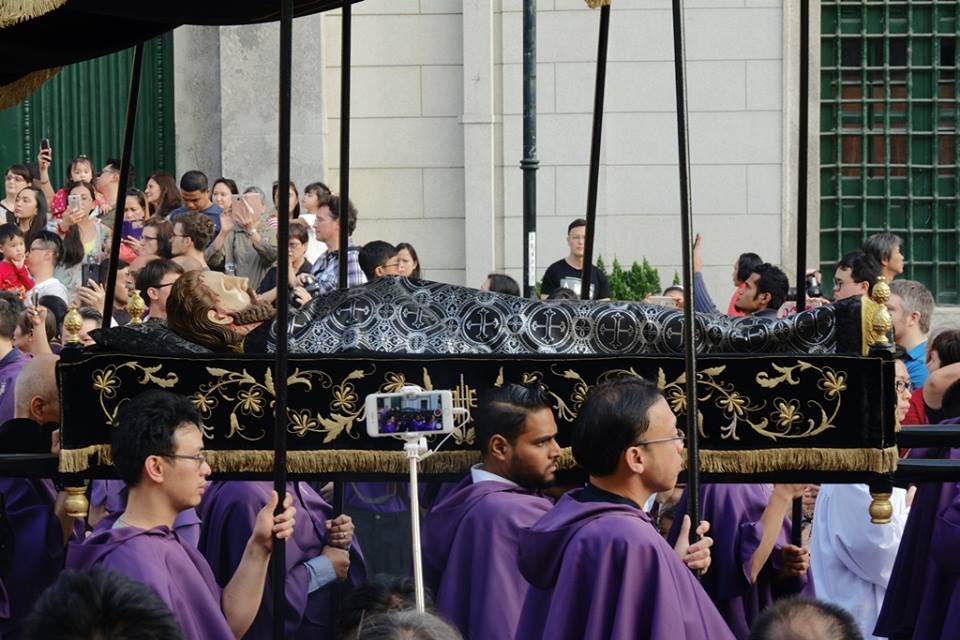 Macao's main religious Easter event is its annual Easter procession, taking place on Good Friday. Officially called the Procession of the Dead Lord, it's organised by the Catholic Diocese of Macau to honour the crucifixion and death of Jesus. 
The procession starts from the Cathedral at 5:30 pm on Friday. Some participants carry statues of Christ and his mother, Mary, while the others follow behind, through a circuit that starts and ends at the Cathedral.
On Holy Saturday and Easter Sunday, Macau Assembly of God Church will host an an Easter drama titled Love Is The Greatest Gift. Both sessions begin at 7:30 pm (tickets cost 30 patacas). 
For a more secular option, why not head to Leisure Retreat Weekend Market? It's active every weekend in April, plus Good Friday and Easter Monday, at the Roman Theatre in the Macau Fisherman's Wharf. A wide range of handicrafts, accessories, snacks and drinks are on offer.
Families with young children will love the Artyzen Grand Lapa Macau's Kids Co. Easter Activities. These include workshops like Easter cake baking, spring basket crafting, as well as an egg hunt on Easter day. See the website for dates and times for each activity.
Go out for an Easter Brunch or Lunch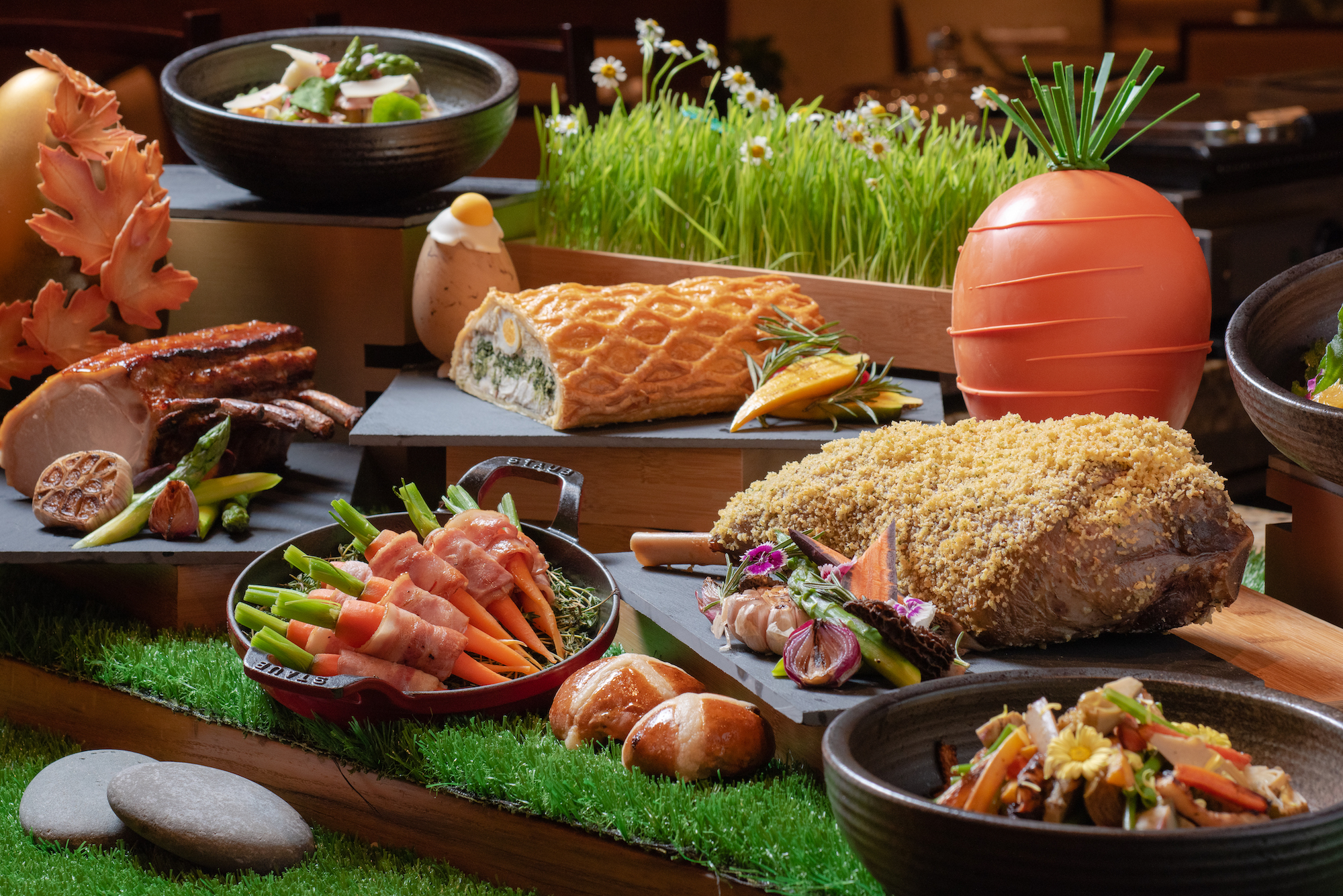 A number of the city's swishest restaurants are offering special Easter meal deals.
The Hotel Royal promises "egg-citing Easter fun" with a wine pairing set menu from 680 patacas and an afternoon tea buffet for 108 patacas (available 7-10 April).
Easter Sunday Brunch at The Ritz-Carlton Café starts from 788 patacas per adult (358 patacas for children). The Grand Lisboa Palace's Easter Sunday Buffet is priced at 508 patacas for adults and 254 patacas for children, while the Four Seasons Hotel Macau's version at Belcanção starts from 428 patacas.
The Londoner Macao is offering a three-course Easter Set Lunch at Churchill's Table for 368 patacas per person. Galaxy Macau's Easter Champagne Brunch at Café de Paris Monte-Carlo starts from 288 patacas per person (two hours of free flow G. H. Mumm Cordon Rouge Champagne costs 188 patacas per person).
Devour festive confections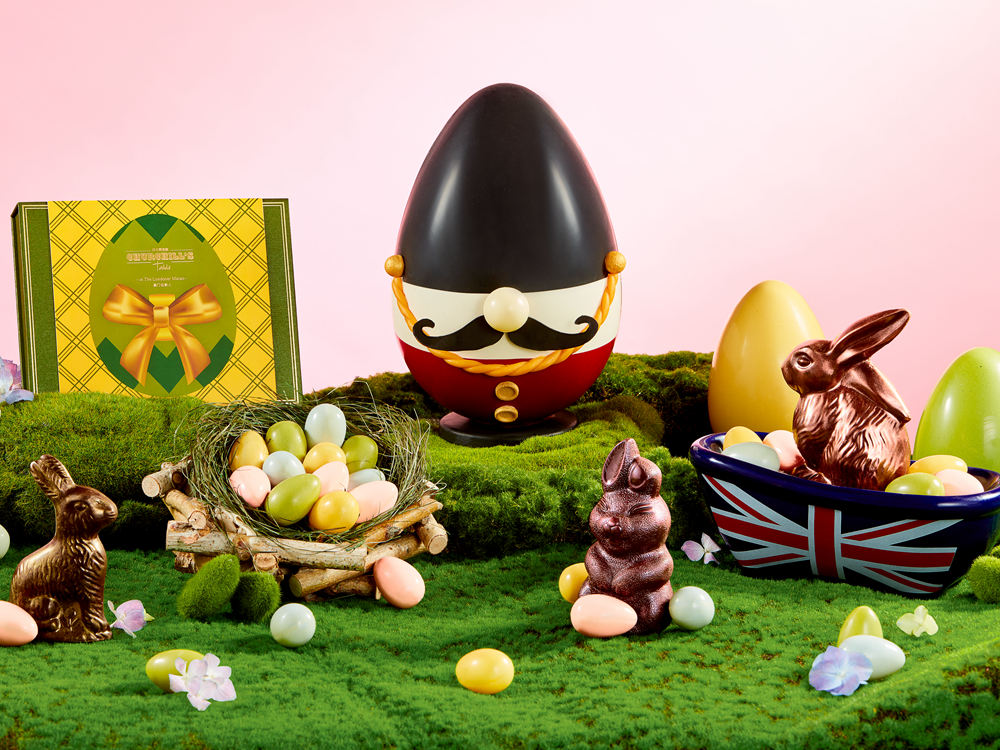 No Easter celebration is complete without chocolate eggs, bunnies and fowl.
The Artyzen Grand Lapa Macau's cake shop is one place to seek them. Its beautiful easter collection includes chocolate roosters, traditional hot cross buns, and a special carrot cake with sea salt cheese frosting (presumably because rabbits like carrots?).
Anytime, part of MGM Cotai, even offers kids the chance to make their own Easter treats. Its Chocolate Egg Painting Workshop runs from 8-9 April.
Churchill's Table Boutique at The Londoner Macao also sells a variety of Easter eggs and bunnies.