6 of the most binge-worthy Korean shows you can find on Netflix
6 of the most binge-worthy Korean shows you can find on Netflix

Link copied
Looking for something to stream? These Korean series offer captivating performances and clever writing, with insightful social commentary.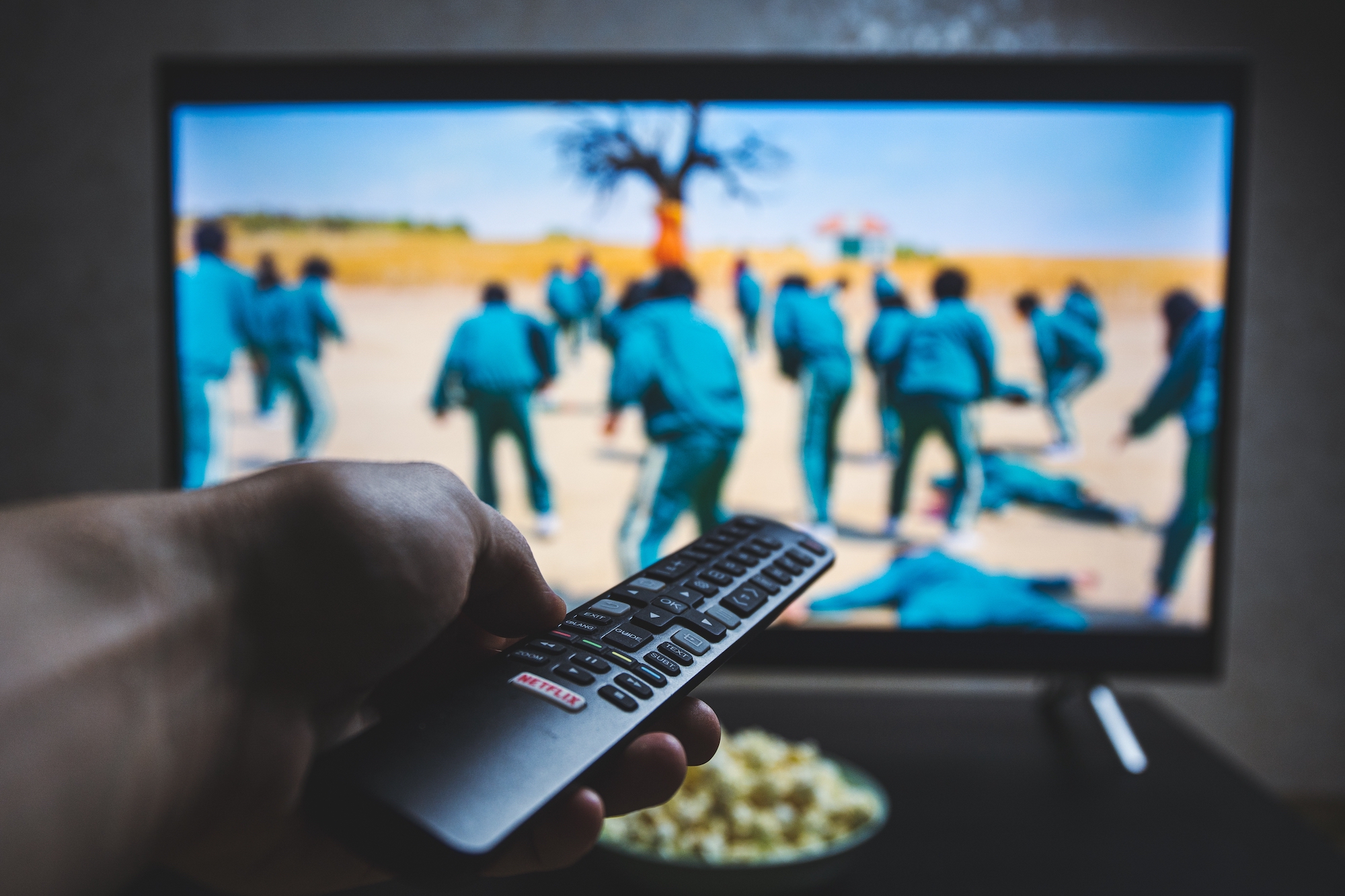 To say South Korea's entertainment industry is having a moment right now is an understatement. From explosively popular K-pop sensations like BTS and BLACKPINK, to Bong Joon-ho's dark comedy Parasite winning the 2019 Best Picture Oscar, it's undeniable the "Korean Wave" is in full force, with no signs of slowing anytime soon. 
No surprises here – South Korea also has its fair share of top-quality television series worth checking out. From classic historical K-dramas to quirky thrillers, charming romcoms and poignant coming-of-age tales, South Korea is producing some of the most binge-worthy shows in the world right now. 
Whether you're looking for a new TV series to start, or just looking for an intro into Korean pop culture, we picked six of the best Korean shows you can find on Netflix right now. Not only are these series all beautifully made with incredible performances, they also offer deeper meanings and social commentary, for a more thoughtful viewing experience.
1. Squid Game
The show that launched a thousand memes, "Squid Game" is probably the world's most well-known Korean export right now. After its debut in September 2021, by the end of November, a record-breaking 142 million households across 94 countries had watched the show. "Squid Game" is a survival drama about a divorced gambling addict and father who is coaxed into entering a high-stakes competition, which offers a vast cash prize to desperate competitors. The twist? The competition is a series of children's games – with deadly outcomes. 
"Squid Game" is easy to find addictive. It has also won praise for raising questions about economic disparity, class struggles, and the abuses of capitalism. The show was so well-received, it won South Korea its first Golden Globe (O Yeong-su for Best Supporting Actor) and was the first foreign language television series to receive a Screen Actors Guild award nomination. 
2.
Hometown Cha-Cha-Cha
Imagine a Korean twist on a Hallmark Christmas movie, and you get "Hometown Cha-Cha-Cha". The premise is simple: a big-city dentist loses her job and moves to a small seaside town, where she meets a local handyman who slowly but surely convinces her to appreciate the simpler things in life.  
With impossibly endearing leads Kim Seon-ho and Shin Min-a, this was another massive hit for Netflix, which debuted in August 2021. Sure, it's a romcom, but one that tries to move beyond the tropes of the genre, exploring themes of loss, grief and healing. 
3. It's Okay to Not Be Okay
Grab a box of tissues and get ready to ugly cry over this feel-good romantic drama, which touches on themes of family, mental illness, childhood trauma, and second chances. The series tells the unusual story of Moon Gang-tae, a mental health worker and caretaker to elder brother Sang-tae, who has autism. 
The pair meet children's book author, Ko Mun-yeong, who herself has been diagnosed as having antisocial personality disorder. Together, they embark on a journey of growth and healing, as they slowly learn to trust each other and love again.
One of the series' most characteristic features is the use of fictional fairy tales. Using this unique and creative form of storytelling, cast members Kim Soo-hyun, Seo Yea-ji, and Oh Jung-se are able to better explore the dark content matter, raising awareness and much-needed discussions around mental health and other heavy topics. 
4. Itaewon Class
Named for the hard-partying bar district of Seoul, "Itaewon Class" is a revenge-turned-romance story that's easy to cheer for. A young ex-convict, still bitter over the murder of his father, tries to start anew by opening his own bar and restaurant, but struggles due to a limited background in business. He hires a plucky bar manager, and soon finds himself in a love triangle with his high school girlfriend – who just happens to work for the family responsible for his father's death. 
Catch rising Korean star Park Seo-joon, who will soon appear in the upcoming Marvel film, The Marvels alongside Brie Larson, in this underdog story that's full of heart. What's more, the show offers a diverse cast (something often lacking in Korean entertainment), as well as some interesting perspectives into forgiveness, justice, and morality. 
5. Hi Bye, Mama!
Told from the perspective of the afterlife, "Hi Bye, Mama!" is as emotional as they come, but promises viewers a fresh appreciation for life and our loved ones. After a fatal car accident, the ghost of a deceased wife and mother is given the chance to come back to life – at the expense of her husband and child's happiness. 
With a moving performance from Kim Tae-hee, who can only observe her still-living family from the other side, this show explores death and grief, but is also an uplifting celebration of love and sacrifice. Let this tear-jerker pull at your heartstrings; life is about cherishing what we have while we're all still in this world. 
6. Hotel Del Luna
Like a supernatural Fawlty Towers, "Hotel Del Luna" tells the story of a dilapidated hotel where only ghosts and immortal souls stay. Condemned to manage the hotel for all eternity, Jang Man-wol is forced to live out her afterlife as punishment for the terrible sins committed in her lifetime – until she can find someone worse than her, that is. 
It sounds a bit dark, but this surprisingly compelling story explores regret, self-reflection, and a wide range of human emotions, as the hotel's staff help the otherworldly guests work through their unresolved business. There's plenty of life lessons here…if you're willing to sit through the jumpscares.