The Hong Kong-Zhuhai-Macao Bridge has just turned five
The Hong Kong-Zhuhai-Macao Bridge has just turned five

Link copied
Though it is still operating at far below capacity, the world's longest sea-crossing bridge marks its fifth anniversary with a 3.6 fold increase in traffic flow compared to 2019 figures.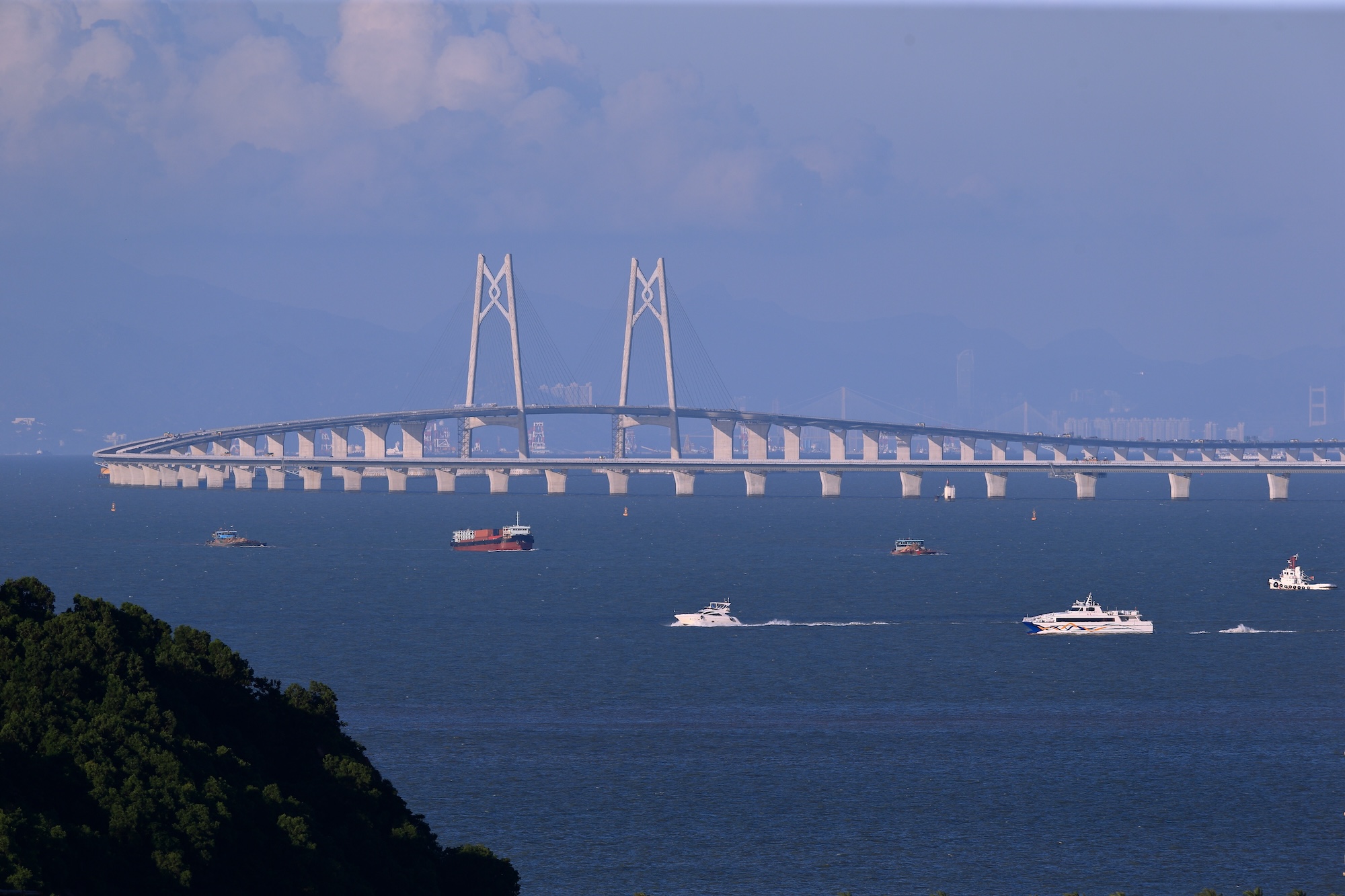 Since its opening on 23 October, 2018, Hong Kong-Zhuhai-Macao Bridge (HZMB) has seen 36 million people and 7.5 million vehicles make the 55 kilometre journey between the two special administrative regions (SARs) and the mainland Chinese city of Zhuhai. 
Hong Kong and Macao residents have accounted for 55 percent of the passenger numbers, with a total of 19.8 million people, according to official statistics cited in a local media report.
Traffic flow on the bridge has seen a substantial increase this year, reaching 2.35 million vehicles – a 3.6 fold increase compared to the same period in 2019. The surge can be attributed to a scheme launched earlier this year, allowing authorised private vehicles from the Macao and Hong Kong to travel to Guangdong province. 
Compared to 2019 numbers, there has been a 6 percent rise in the number of people using the bridge from the beginning of this year to now. Hong Kong and Macao residents made up 60 percent of the total 11.54 million users, while mainland Chinese tour groups accounted for over 2 million people. 
[See more: Here's how to get the bus from Hong Kong to Macao]
Five years after it went into operation, the HZMB has transformed the way in which residents of the Greater Bay Region travel across its cities. Travel time by car between Hong Kong, Macao and Zhuhai has been cut from three hours to 45 minutes. 
The bridge has also helped to facilitate trade. "Currently the daily number of vehicles passing through the bridge with cross-border electronics products has increased to 200, which is double the amount year-on-year," according to an official who spoke to Hong Kong's TVB news. In total, the value of goods that have passed over the bridge has reached 700 billion yuan. 
Despite the rise in activity this year, various media outlets have reported on the bridge's underutilization in the past. There have also been controversies regarding the bridge's cost and environmental impact. 
—With reporting by Kenny Fong