Here's how to get the bus from Hong Kong to Macao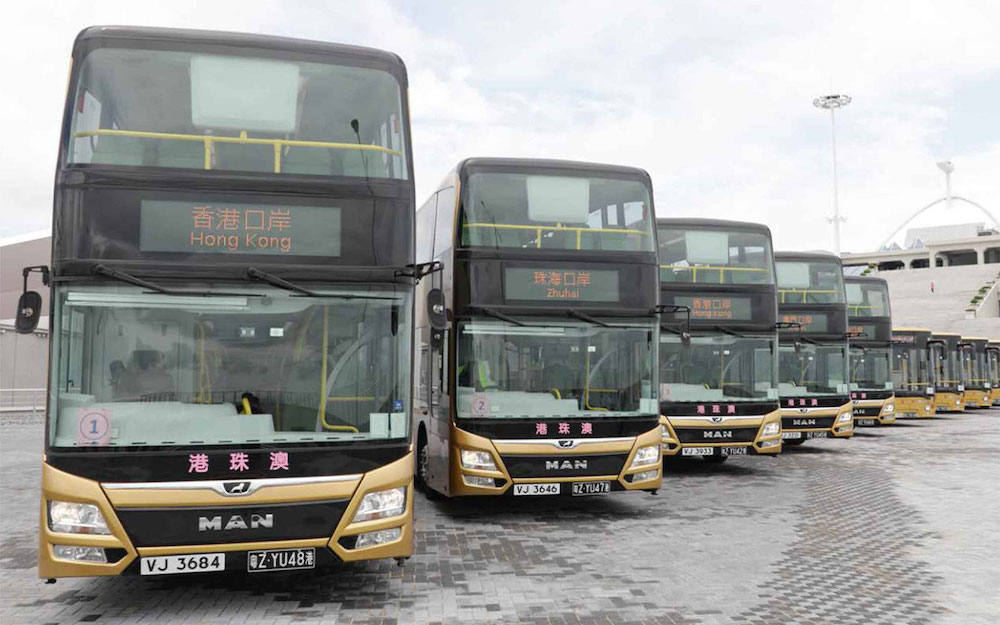 After nearly three years of Covid-19, Macao is welcoming visitors once again. Nearly 40,000 people arrived on 8 January – the day that travel restrictions were lifted – and tourism has been recovering at a healthy pace since.
A growing number of visitors are discovering the bus service across the Hong Kong-Zhuhai-Macao Bridge (HZMB). Inaugurated in 2018, the service is operated by HZM Bus and is officially called the "shuttle bus" but informally known as "golden bus" after the double-decker vehicles' distinctive livery.
Journey time is usually less than an hour. Here are more details on this speedy transport option between Hong Kong and Macao.
Where does the Hong Kong-Macao bus leave from? 
Departures are from the HZMB Hong Kong Port, a sprawling transport hub that sits on dozens of hectares of reclaimed land close to Hong Kong's airport. The passenger buildings house customs, immigration and port health facilities, as well as restaurants, ATMs and ticket counters.
How do I get to HZMB Hong Kong Port? 
The quickest way to get to the HZMB Hong Kong Port from downtown Hong Kong is via the Airport Express Link train service, which takes just 24 minutes to cover the 35.3 kilometres between the central business district and the airport. From the airport, board the B4 shuttle service that plies the circular route between Terminal 1 and HZMB Hong Kong Port. It takes just 10 minutes and runs 24 hours a day.
There are several bus services from the city to the port and taxis can pick up and drop off at the facility. If you're driving your own vehicle, parking is available for a maximum of three days but you're advised to book in advance.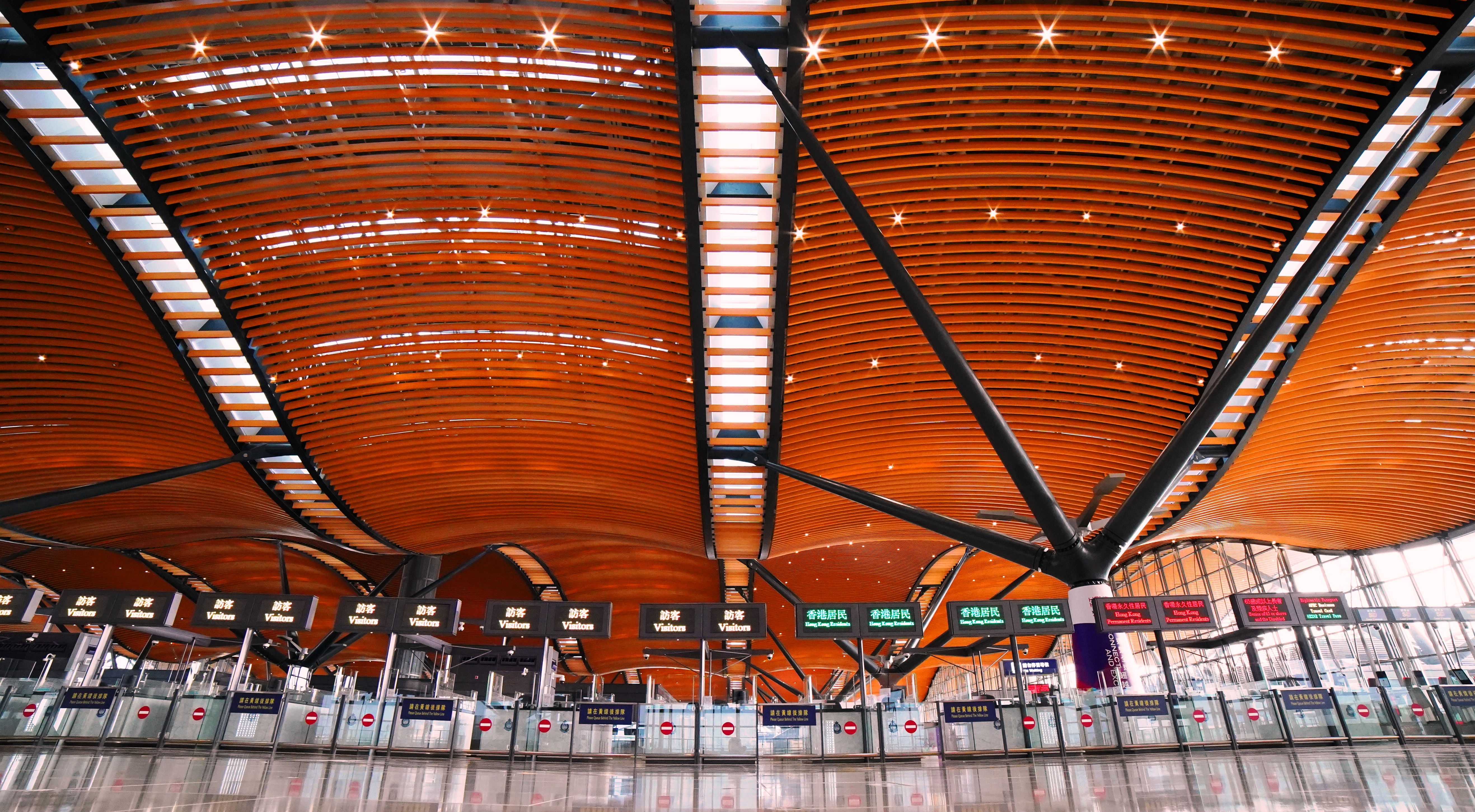 What do I need to know about the schedule? 
The service runs for 24 hours a day. At peak periods, departures take place every 5 minutes. For non-peak periods, there's a 10 to 15-minute wait between services. Overnight, the buses depart every 15 to 30 minutes. 
Find out more here.
What about tickets? 
Daytime tickets cost HKD 65 for adults. At night, the fare goes up to HKD 70. Concessionary fares are available.
You can buy your ticket online here or you can purchase it from vending machines or ticket counters at HZMB Hong Kong Port.
What am I allowed to bring? 
One small piece of baggage is allowed per person – no bigger than 64 cm x 41 cm x 23 cm (25" x 16" x 9"). You can bring snacks and drinks but aren't allowed to consume them while the bus is in motion. Details of other regulations can be found here.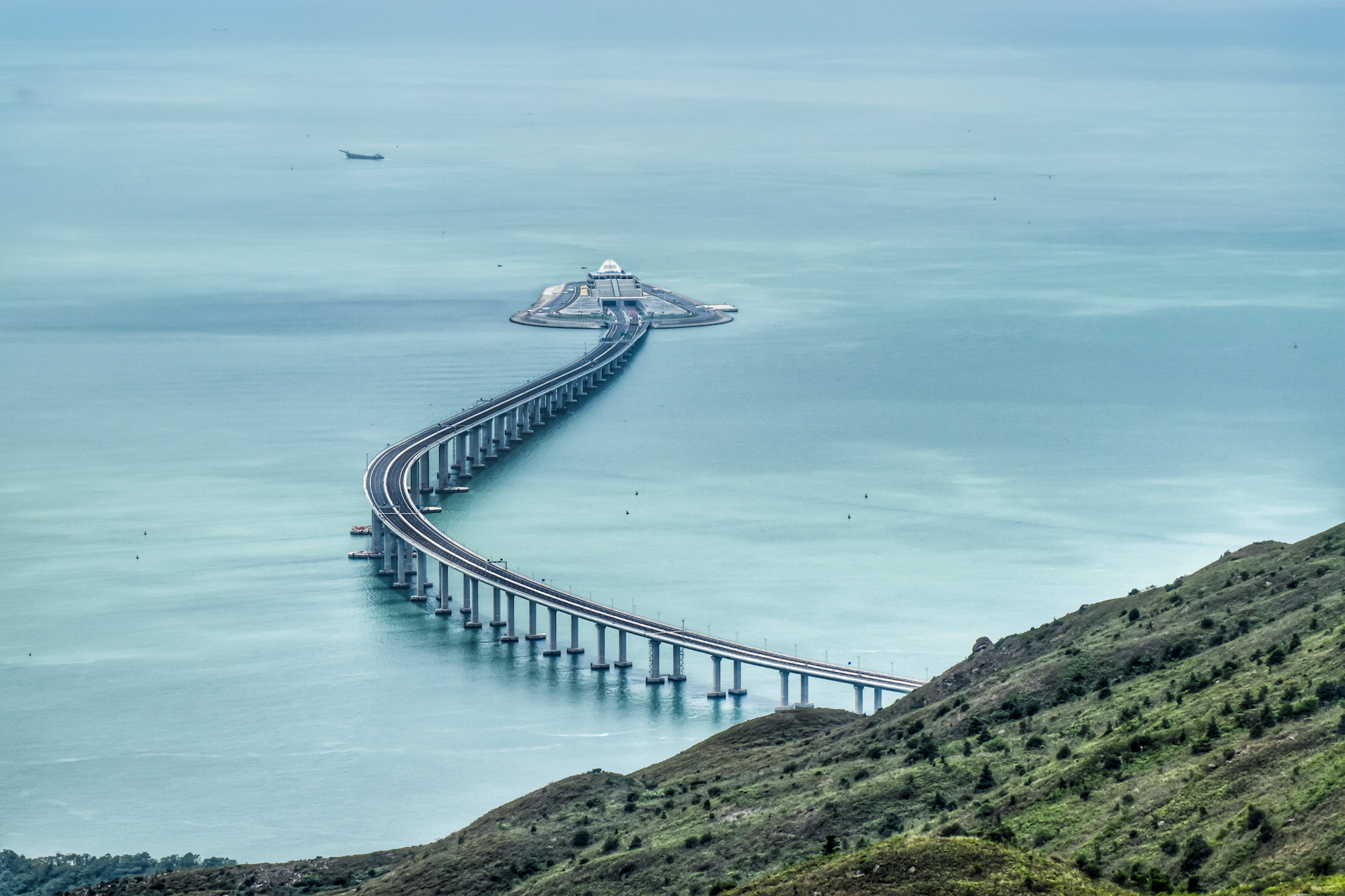 Where does the bus arrive in Macao?
The bus will set you down at the HZMB Macao port, which is situated in the northeastern part of the territory, adjacent to the Macau New Urban Zone reclamation project.
If you wish to travel by bus to the city, the two routes available are the 101X and 102X. (For an easier experience, download the local bus app for Android or iOS.)
Taxis are also available. From HZMB Macao Port, it's just a 10-minute drive to Senado Square, 12 minutes to the famous Ruins of St Paul's, and 13 minutes to the bright lights of the Cotai strip.
What else do I need to know about entry requirements for Macao?
Before boarding the bus, all you need is a valid bus ticket or travel documents. Travellers arriving from Hong Kong no longer need to undergo a nucleic acid test. The Macao health authorities urge people to continue wearing face masks in public, but this is a guideline only.