Firefighting seaplane takes to the skies over Zhuhai
Firefighting seaplane takes to the skies over Zhuhai

Link copied
As big as a Boeing 737, China's AG600 can collect 12 tons of water from lake or sea in 20 seconds and drop it over an area of 4,000 square metres.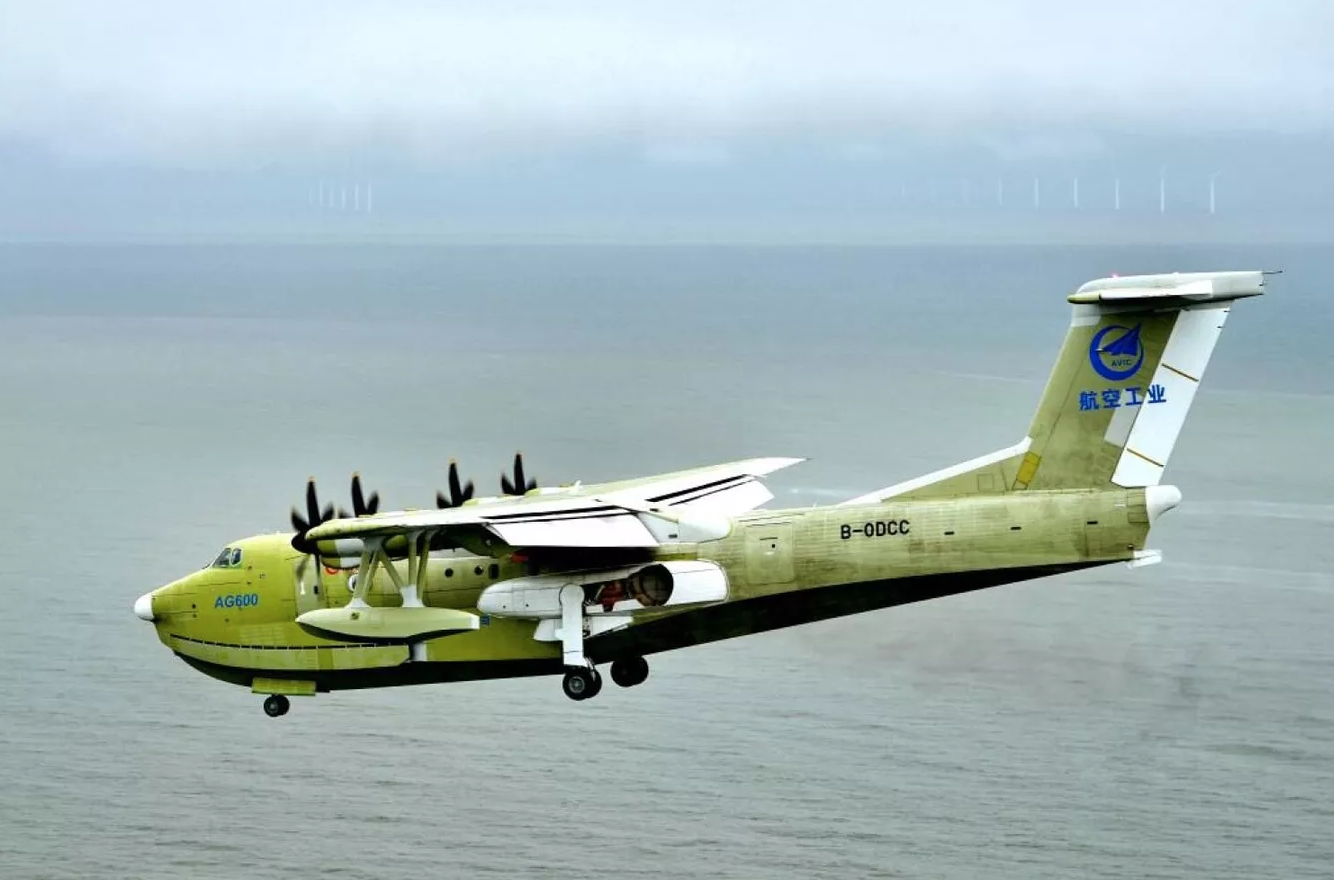 China's firefighting AG600 seaplane took to the air for the first time over Zhuhai on Tuesday.
The Aviation Industry Corp said that the plane was piloted by a four-strong crew and took off from Zhuhai Jinwan Airport at 10:55 am. It flew for 20 minutes before returning to the airport.
The AG600 is China's second amphibious aircraft, after the SH-5, which was developed in the 1970s for military purposes and has been retired for many years.
With a length of 37 metres and a wingspan of 38.8 metres, the AG600 is roughly the size of a Boeing 737. These specifications make it the world's largest amphibious aircraft, surpassing Japan's ShinMaywa US-2 and Russia's Beriev Be-200.
The fire-extinguishing model has a maximum takeoff weight of 60 metric tons. In a typical firefighting operation, it can collect 12 tons of water from a lake or sea in 20 seconds and use it to douse blazes over an area of about 4,000 square metres.
The AG600 is one of three large-size aircraft to emerge from the nation's efforts to become a top-tier player in the global aviation sector, joining the Y-20 strategic transport plane – first delivered to the Chinese Air Force in July 2016 – and the C919 narrow-body jetliner, which is expected to be delivered soon.
The first AG600 made its maiden flight in December 2017 in Zhuhai. Ten months later, it took off and landed on the water at Zhanghe Reservoir in Jingmen, Hubei province.
In July 2020, a prototype conducted the aircraft's first sea-based test flight in waters off Qingdao, Shandong province, China Daily reported.