Sports betting seen as way to re-invigorate gaming industry in Macau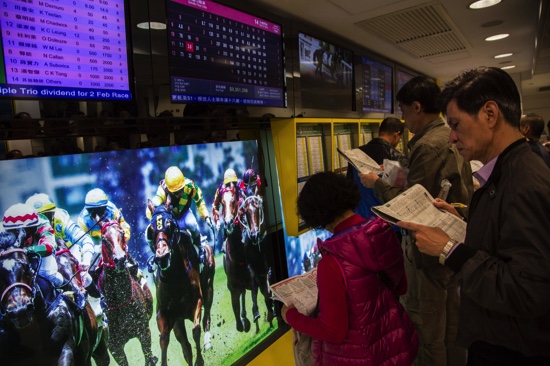 Underdevelopment and lack of investment in the gaming industry's sports betting sector is a missed opportunity "that the government seems in no hurry to fix," according to a Forbes article.
Currently there aren't sports betting lounges in local casinos. The only sports betting operator in the SAR is Macau Slot, an affiliate of Stanley Ho's SJM Holdings, which is underdeveloped and missing revenue opportunities, according to the report.
Despite mobile and online options for Macau Slot, the sports betting services earned a measly MOP736 million last year, paling in comparison to Hong Kong's reported revenue of HKD78.2 billion, accumulated off the back of its football betting component alone. The revenue differential reflects the lack of investment in sports betting lounges, and not the difference in population, say analysts.
"Revenues reflect the lack of investment and innovation endemic to monopolies," says Cohen, who clarifies that the existing sports betting infrastructure is far below par. The lack of gaming liberalization means that only a single operator holds a sports betting license.
When the expiration of Macau Slot's concession was approaching at the end of June 2015, authorities made the decision to extend the monopoly, but this time only for a single year.
Some analysts are pondering whether the brief renewal will herald a new stage of gaming liberalization in Macau. But could sports betting be the key ingredient to refreshing the stagnating gaming industry?
"Sports betting lounges can enhance the appeal of a casino," says Global Market Advisors partner Andrew Klebanow, by attracting demographics uninterested in traditional casino games.
The chairman and CEO of FootballBet.com, David Leppo, added that under the government's table cap policy, the new Cotai resorts will have room for many more gaming tables than the number that will actually be allocated. He suggested that sports betting could be a lucrative way to fill the space.
(macaunews/macaudailytimes)