Grand Lisboa Palace opening its doors this Friday
Grand Lisboa Palace opening its doors this Friday

Link copied
The long-awaited Grand Lisboa Palace, SJM's first property on Cotai, will be partially opening with 300 rooms in one of the towers on 30 July.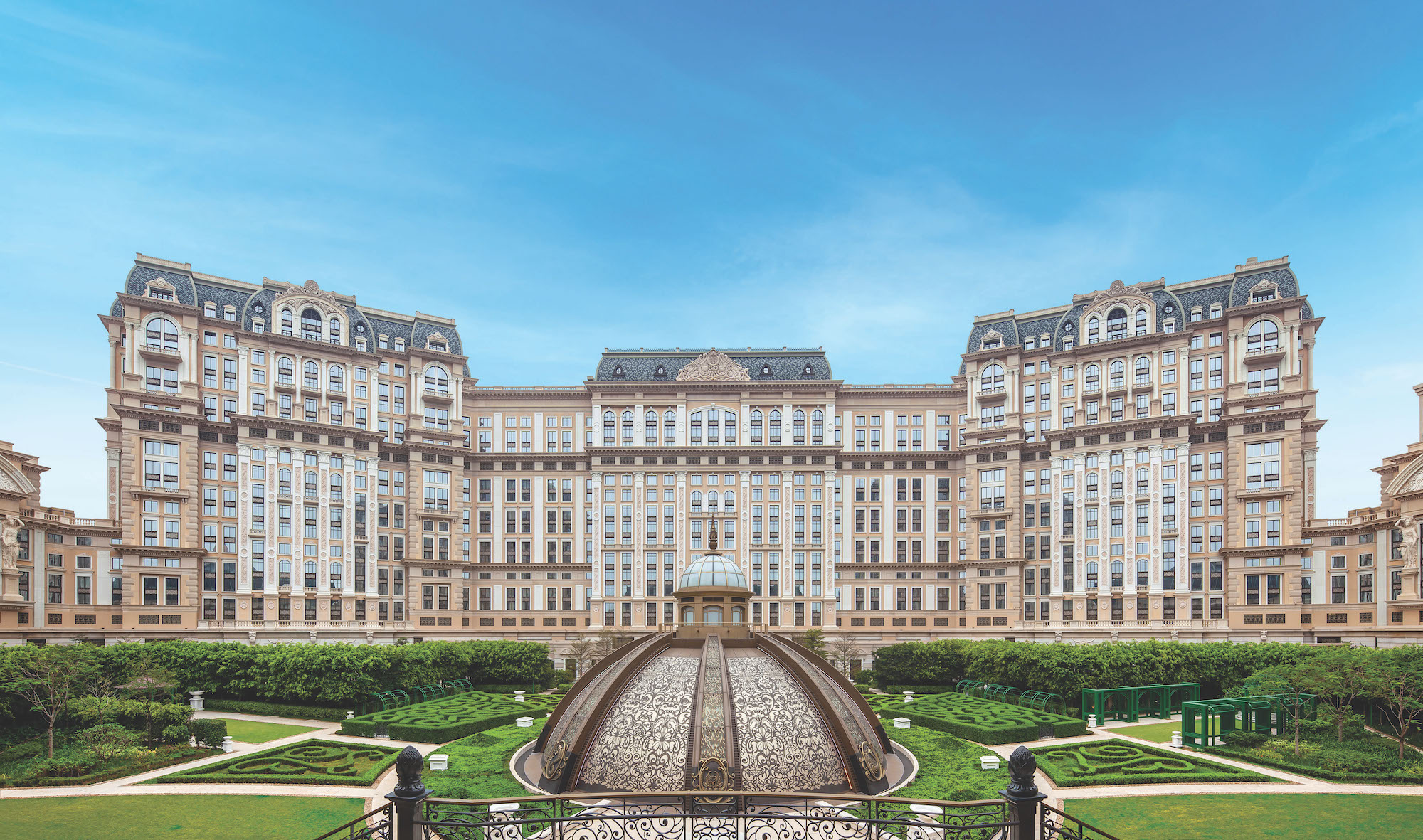 The Grand Lisboa Palace, SJM's first integrated resort in Macao and Cotai, will partially open on 30 July.
When fully open, the hotel will have 1,900 hotel rooms and suites across three hotels — the Grand Lisboa Palace, the Palazzo Versace and the Karl Lagerfeld — as well as facilities for conferences, shopping, dining, and entertainment.
Representing an investment of MOP 39 billion (US$ 5 billion), the hotel will initially open with 300 rooms, which is only half the number of rooms in one of the towers.
The announcement was made by Daisy Ho, SJM's chairman and executive director who hopes that some restaurants will be open by Friday. The property's dining options will include The Grand Buffet; Mesa, a contemporary Portuguese restaurant; Chalou, a classic tea house designed by renowned Hong Kong designer Alan Chan; Taiwanese hotpot restaurant chain Wulao; plus casual dining options such as the GLP Café, Eight Treasures and GLP Lobby Lounge.
Ho also revealed that the property has already received government approval for 150 gaming tables.
The chairman and executive director of SJM said they plan to put more rooms on the market but it all depends on the demand and the pandemic situation. She also said that SJM would like to fully open by the end of this year.
Ho made the remarks after an event held today to describe the art pieces specially commissioned for the Grand Lisboa Palace. Seven local Macao artists including Carlos Marreiros, Ung Vai Meng, Konstantin Bessmertny, Denis Murrell, Eric Fok and Cai Guo Jie will have their artworks – which aim to capture the mix of East and West in Macao – on show at the new property.
The artworks will be included in SJM's 'Art・Creation・New Ambience – Transformative Thinking, Enter an Era of Extraordinary Breakthroughs' initiative.