Tasting notes: Inside a 10-vintage vertical tasting of Quinta do Vale Meão wines
Tasting notes: Inside a 10-vintage vertical tasting of Quinta do Vale Meão wines

Link copied
Wine expert Maggie Kim shares her impressions of an intimate vertical tasting where she had the opportunity to try some of the Douro Valley's finest red blends.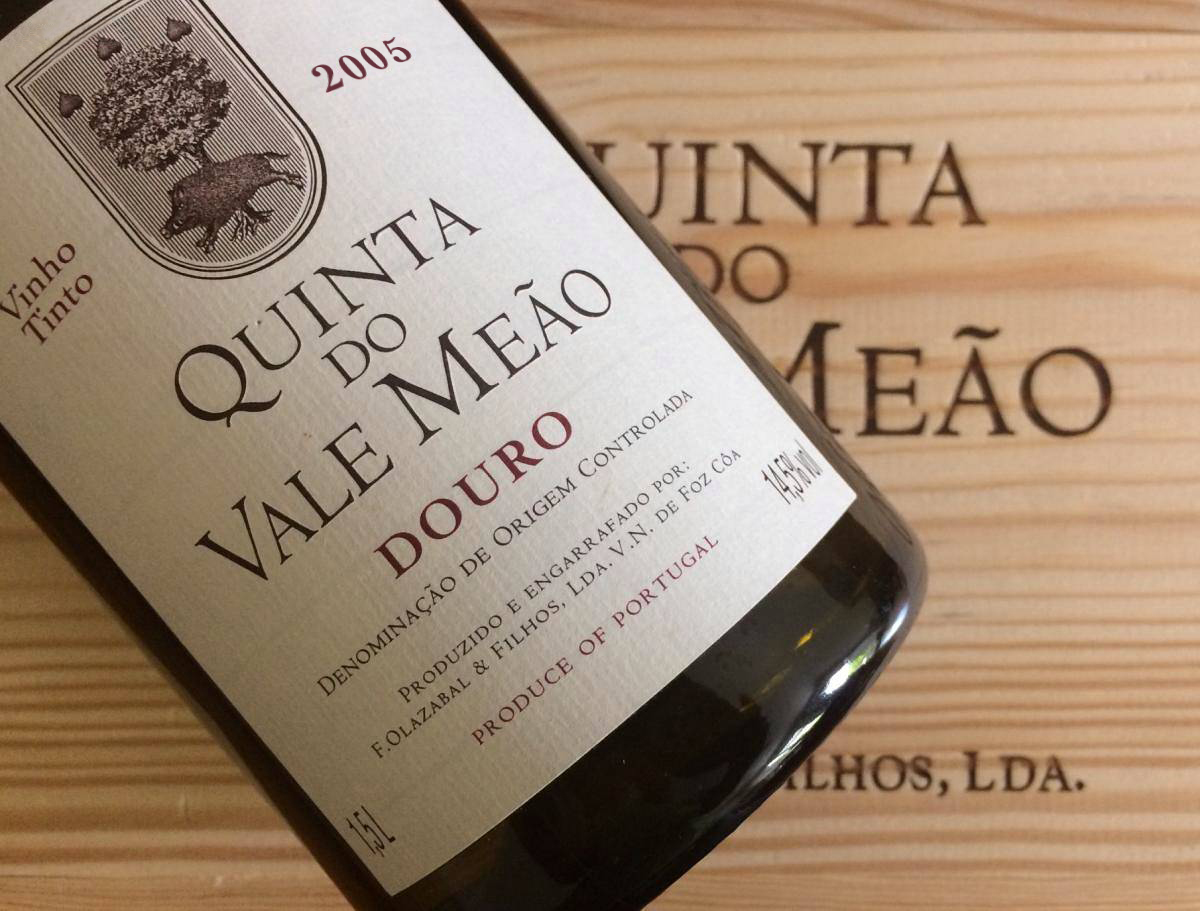 A couple of weeks ago, I was invited to a vertical tasting of Quinta do Vale Meão wines – one of the most celebrated wineries in the Douro region of Portugal. 
For sommeliers, this type of tasting is an important tool to assess the same wines across various vintages. We know that weather can affect the grapes, for example, and vertical tastings reveal precisely how that plays out in the wine. These side-by-side comparisons can also help us better understand the winery's style and composition.
Organised by the Wine Society of Macau at MGM Macau's Aux Beaux Arts restaurant and wine cellar, the tasting showcased 10 Quinta do Vale Meão wines from 1999 to 2008 alongside the restaurant's exquisite French dishes.  
At the event, I joined 16 members of the Wine Society, including the president, Filipe Santos, who led the tasting. With so many experts in attendance, we had plenty of opportunities to share detailed notes about the characteristics of each vintage.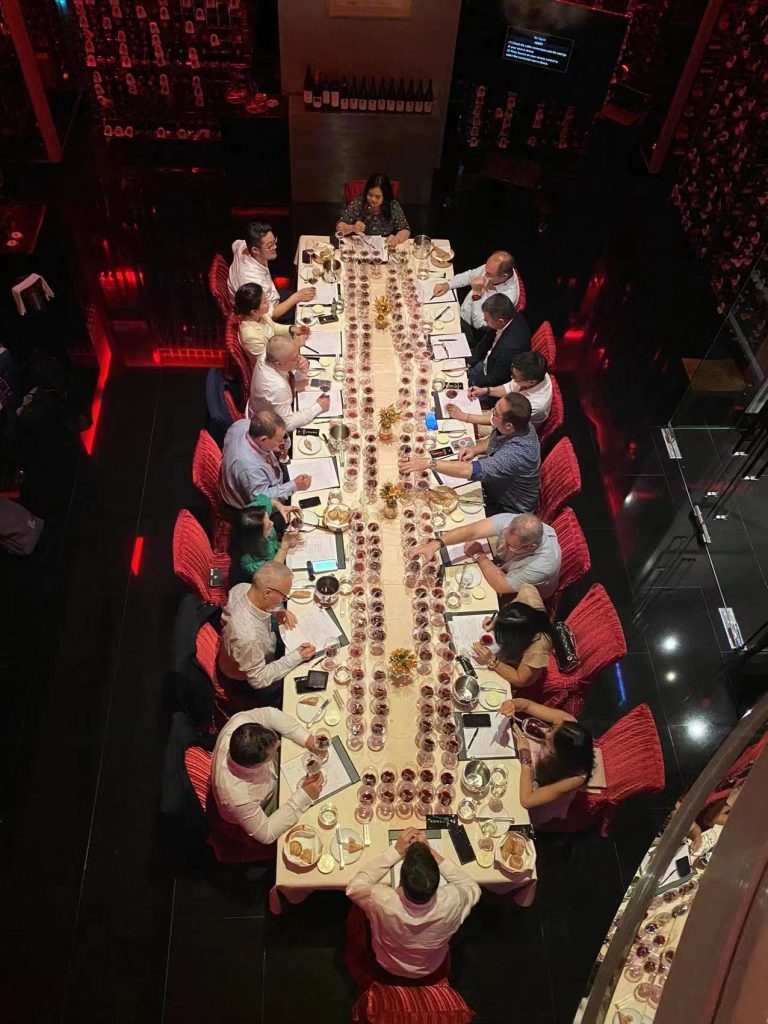 In fact, one of the Wine Society board members, David Wong, who has collected a case of each vintage since 2005, generously provided many of the wines from his private collection to facilitate the tasting. 
"When I first tasted Quinta do Vale Meão wines [in 2010], I never thought I would grow my collection to be vertical," Wong told me. "But as the years have gone by – and with many visits to the winery and being able to meet the wonderful family, hear their great stories – it's right to share these wines with people who appreciate great wines and, of course, Quinta do Vale Meão."
Wong had purchased the 1999, 2000 and 2001 vintages in Portugal and hand-carried them to Macao, while Tomás Pimenta, the founder of Vino Veritas, the city's largest Portuguese wine distributor, sourced the remaining vintages. 
As vertical tastings are often inaccessible to the general public, I am excited to share an inside account of the experience with you. I hope these insights help expand your wine knowledge and inspire you to try one of Quinta do Vale Meão's delicious wines.  
A little background about the winery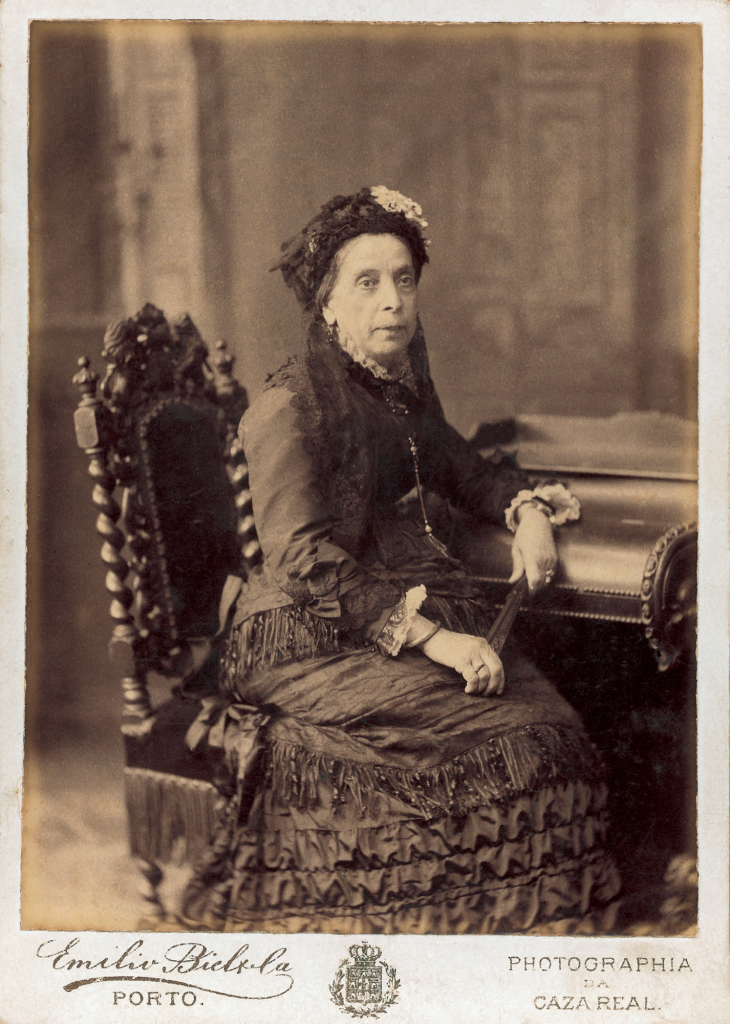 Founded by the legendary Doña Antonia Ferreira in 1877, known as the "Queen of the Douro Valley", Quinta do Vale Meão is one of the oldest wineries in the Douro Valley and helped pioneer the Douro table wine revolution. For much of history, Douro's best grapes were reserved to make Port wine. But in the mid-1900s, the region started producing excellent table wines like touriga nacional and tinto roriz (tempranillo). Since then, the region established a reputation for world-class Port and powerful red table wines.
This quinta, or family farmstead, used to supply grapes to the legendary Barca Velha – the only Portuguese table wine that commands lofty prices at auction. But in 1998, the family behind the vineyard chose to stop supplying grapes to Barca Velha and instead bottle wines under their name: Quinta do Vale Meão. They released their flagship red blend in 1999, which met rave reviews. 
The winery is owned by a fifth-generation descendant of Doña Antonia Ferreira, Francisco Olazabal, while his three children – Francisco (nicknamed Xito), Luísa and Jaime – manage the estate. 
To our delight, Luísa joined the vertical tasting event virtually. She told the group she was excited to see us tasting her family's wines and was impressed that we had every vintage! In fact, this was the first full Quinta do Vale Meão tasting to take place in Macao – if not all of Greater China.
A unique taste of the Douro Valley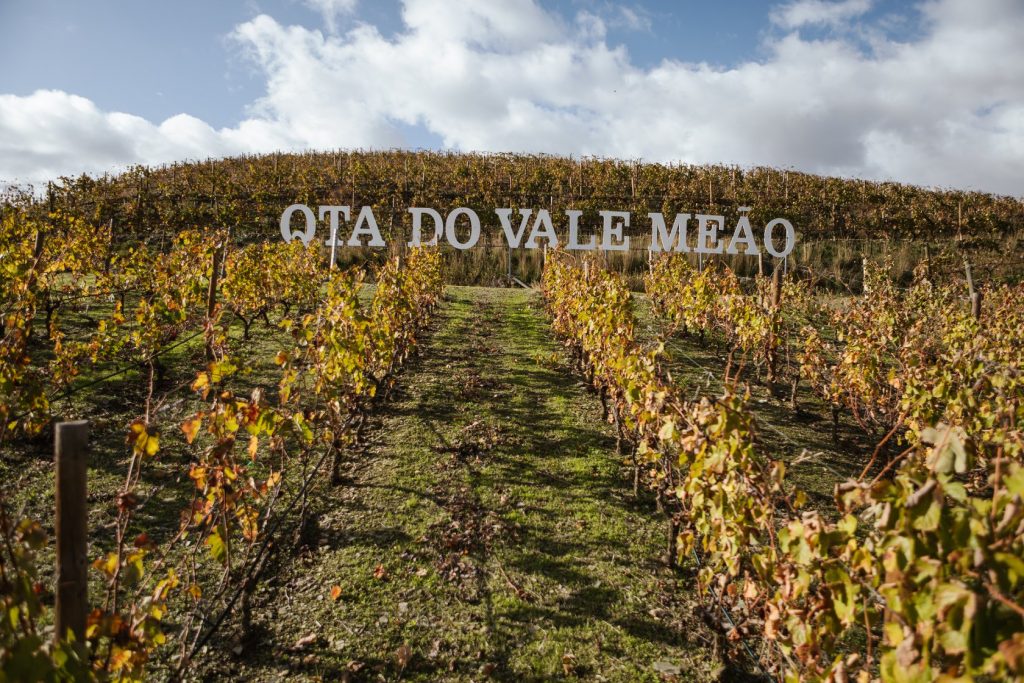 Quinta do Vale Meão continues to produce some of the finest red wines in the Douro region, thanks in part to the quinta's complex terroir. Set in a valley surrounded by hills, olive groves and the winding Douro River in the Douro Superior, close to the border with Spain, the vineyard boasts various types of soil, from granite to schist (hard rock), and alluvial (loose clay, silt, sand or gravel that has been deposited by running water), which influences the wines' original character. 
All grapes in the estate's blend are native Portuguese grapes. The make-up of the blend differs each year depending on the weather and harvest. In general, however, each vintage tends to feature around 50-60 per cent touriga nacional, 30-45 per cent touriga franca and 5-10 per cent tinta roriz and tinta barroca.
To enjoy these rich and powerful Douro red wines with food, the chef chose rich, earthy and umami dishes that could handle the wine without clashing. For instance, the chicken breast with mushroom ragout and the braised short rib with beef jus dishes created a perfect harmony with the wines.  
My tasting notes: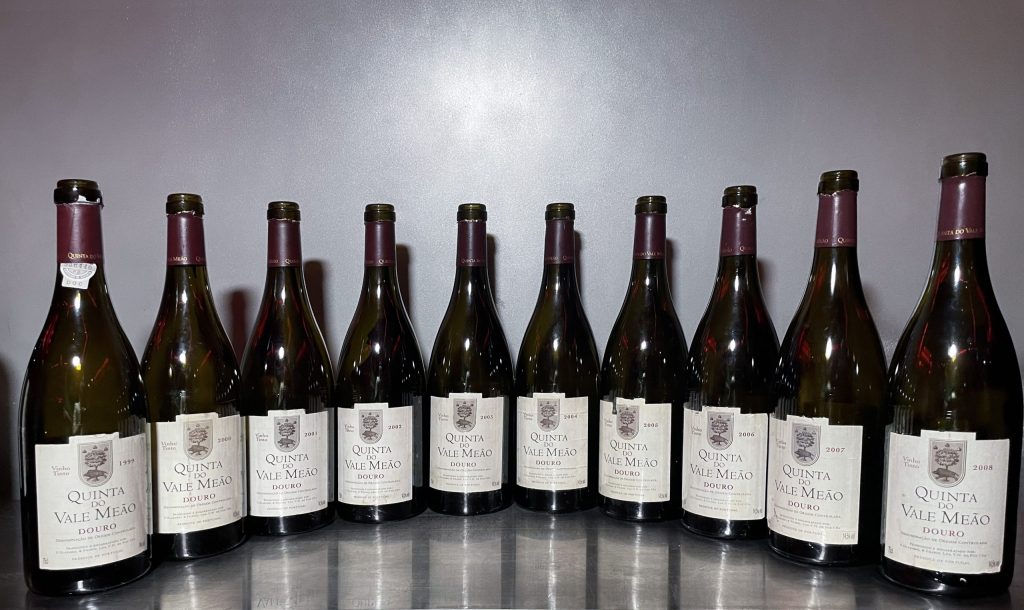 Each vintage was a true treat, offering differing expressions due to the climate variability of each year, even though the winemaking method had not changed much. 
– 1999 – This was an experimental year for Quinta do Vale Meão. The estate only vinified 20 per cent of the property's grapes. The wine is round, lush and has achieved near-perfect maturity.
– 2000 – This year the vines were not productive, giving rise to very concentrated and powerful wine. Smokey and dark chocolate notes emerged on a long, refined finish. 
– 2001 – Good production, rainy winter, excellent harvest conditions, cool nights. The wine is elegant and aromatic.
– 2002 – A year with lots of rain during harvest and less maturation. The wine is fresh but more austere.
– 2003 – This year was heavily influenced by the heat wave at the end of July and beginning of August. Harvest conditions were good. The wine is matured, expressing sweet jammy notes.
– 2004 – This year was fresh and productive. The wine had lots of tannins and required more time in barrels to soften. The wine is now refined and elegant.
– 2005 – This year was extremely dry with very little rain in winter yet a very cool summer. The wine is balanced, perfumed, and fruity. It will continue to age well.
– 2006 – This year was influenced by the lack of rain from 2005. Many grapes collapsed at the end of August. Only half the amount of Quinta do Vale Meão wines were bottled. The wine is mature and complex. Notable sweet notes, like Port wine.
– 2007 – A cool year, 2 degrees below the annual average. Touriga franca was of great quality in 2007. This was the only year to date, the only Quinta do Vale Meão with more touriga franca than touriga nacional. The wine is now balanced, with floral and herbaceous notes. 
– 2008 – This year was as cool as 2007. The wine is now elegant, ready to drink now but can continue to age.
During the vertical tasting, we voted on our top two favourite vintages with the most votes awarded to the 2005 and 2004 wines. Why? These two vintages showcased a perfect balance and structure, plus they are ready to drink now or can be aged longer.  
A successful event 
The tasting was so exceptional that I can't wait for the next vertical tasting of Quinta do Vale Meão vintages, which will take place on 22 September. Next time, we will sample 10 more vintages from 2009 to 2018.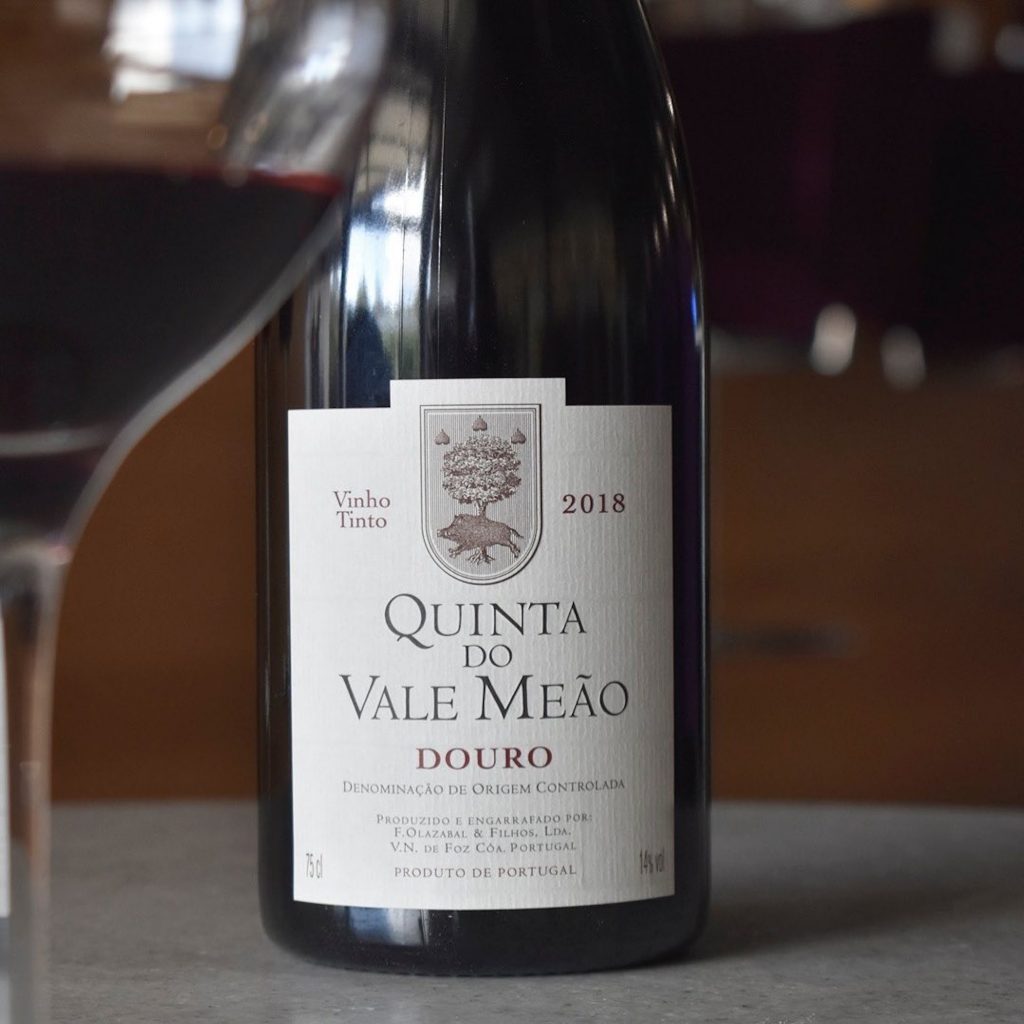 Before I left, I managed to sneak in a word with Santos to hear his thoughts on the tasting. 
"The event was very successful – we even had a waiting list," said Santos. "Besides, the ambience and camaraderie of the members was, as usual, very friendly, and the dinner menu was very well paired with wines." 
"All the wines proved to be in excellent condition and most had ageing potential. There were variations in the aroma and tasting of all 10 wines, due to yearly weather conditions."
That's a wrap on my Quinta do Vale Meão tasting notes. I hope this brief introduction to the world of vertical tastings and this influential Douro Valley producer inspires you to try more Portuguese table wines and possibly even visit the winery someday. Saúde!