Nanyang Kopi's David Chan dishes on Singaporean cuisine
Nanyang Kopi's David Chan dishes on Singaporean cuisine

Link copied
The 32-year-old Guangdong native tackles a two-hour commute to and from work every day to serve his customers delicious noodles, coffee and kaya toast at Nanyang Kopi.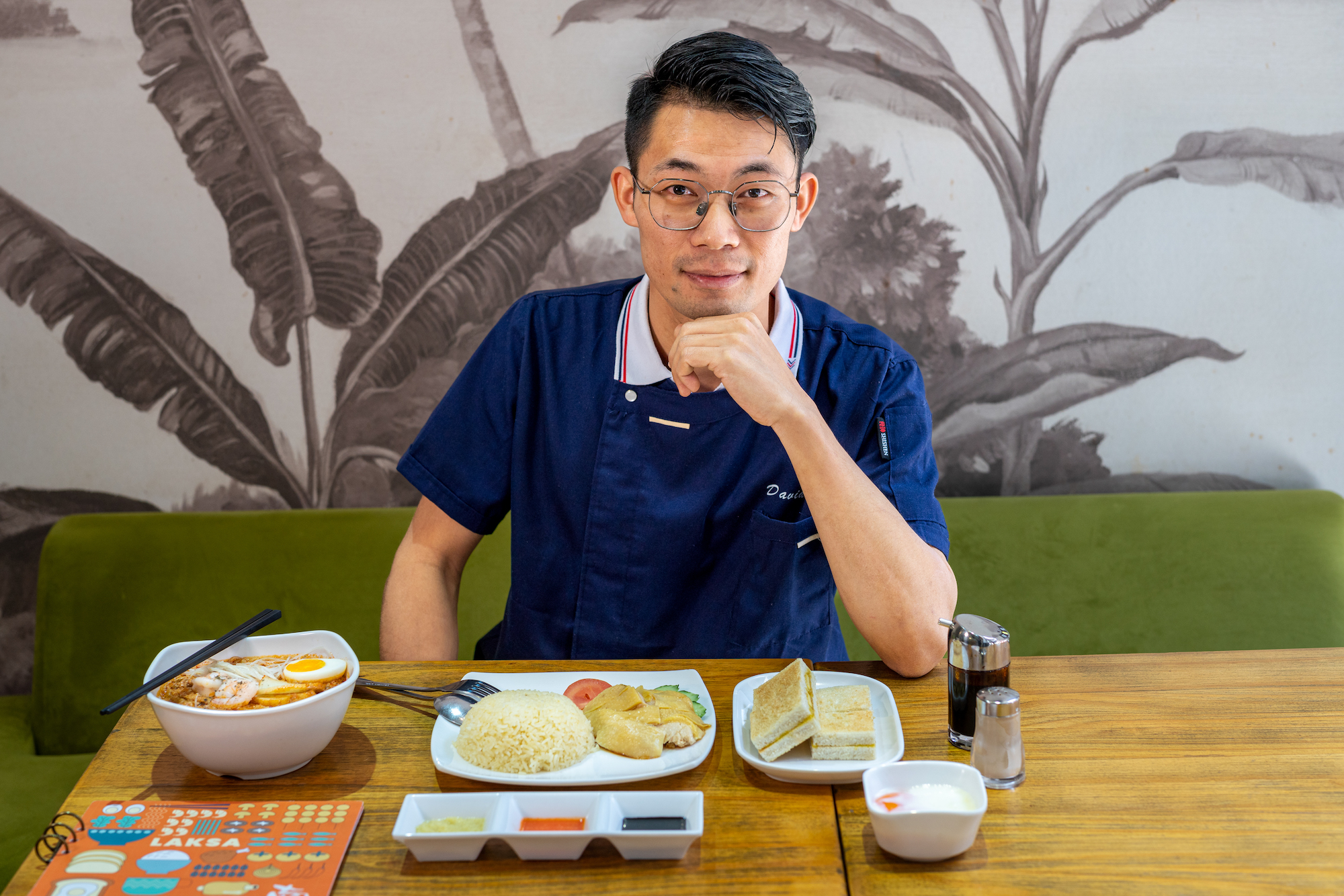 David Chan first encountered kopitiam when he went to Singapore for culinary training in 2011. A portmanteau of the Malay and Indonesian term for coffee, 'kopi', and the Hakka word for shop, 'tiam', these traditional Southeast Asian coffee shops elicit a "nostalgic feeling," says Chan. "I could imagine how life [in Singapore] was in the past when everyone was having a cup of coffee and a [kaya] toast." 
Chan was so taken by these humble cafes that, a decade later, he is sharing kopitiam culture with Macao diners as head chef of Nanyang Kopi. At this small Singaporean restaurant on the ground floor of Caravel Hotel on Rua do Guimarães, he serves the Lion City's coffee shop classics: kaya toast (toasted white bread with coconut egg jam) with a soft-boiled egg for dipping, Hainanese chicken rice, laksa (spicy noodle soup in a coconut milk-laced broth), and drinks like Robusta coffee and milk tea.  
In this "Know Your Chef", Chan walks us through his journey from cooking for his family in Guangdong to working at Killiney Zhuhai, and on to become a head chef in Macao, where he flies the flag for nostalgic kopitiam fare.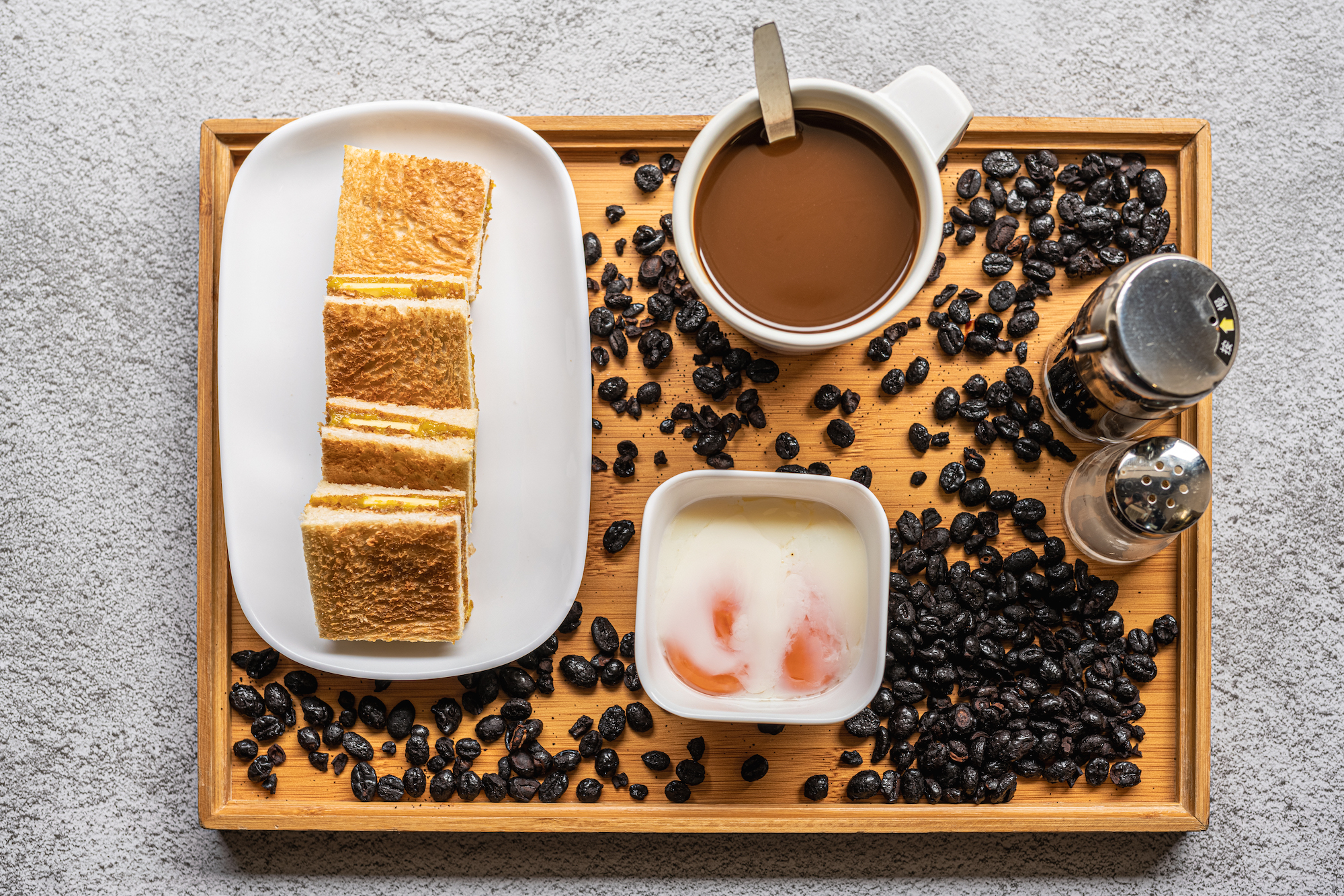 The early days: Chan was born in Qingyuan, in northern Guangdong, in 1990. A few years later, in 1993, his family moved to Zhuhai. When he was 10 years old, his parents started working long days on a sugarcane farm while his four older sisters went to school early, leaving him in charge of preparing the food at home. 
"My classes started later than my sisters'. I had to be the one cooking for everyone… so when we came home at the end of the day, we could all eat right away," he recalls. 
One day, when he was 13, some of his sisters' friends went to their house after school and enjoyed one of Chan's dishes: crab fried with ginger. 
"It was not a special dish or anything… but when my sisters' friends ate it, they said, 'He is a good cook — this food is delicious. He should become a chef,'" he says. "That's when I thought, 'Maybe I can become a cook. Maybe I have a talent.'"
After graduating from secondary school, Chan enrolled in a culinary course at the now-defunct Zhuhai Zengzheng Polytechnic School and never looked back. 
His first job: He completed culinary training in 2010, then interned as a waiter in a Chinese restaurant at Zhuhai Holiday Resort Hotel. At first, he wasn't allowed to enter the kitchen. 
"I had to start from the beginning," Chan says. "At the time, I was only a waiter, so I had to remain outside [serving customers]." 
After six months on the job, he embarked on another internship at the same hotel – this time as a Western kitchen trainee. When the role came to an end, his boss recommended Chan to a friend who was opening a branch of Killiney Kopitiam, Singapore's oldest cafe, in Zhuhai. 
The restaurant sent Chan to Singapore for three months, from the end of 2011 to the beginning of 2012, to receive training directly from the kopitiam chain. Once he mastered the art of kaya toast, kopi drinks and Malay-Singaporean dishes like chicken chops, Chan returned to Zhuhai and worked for Killiney for six years.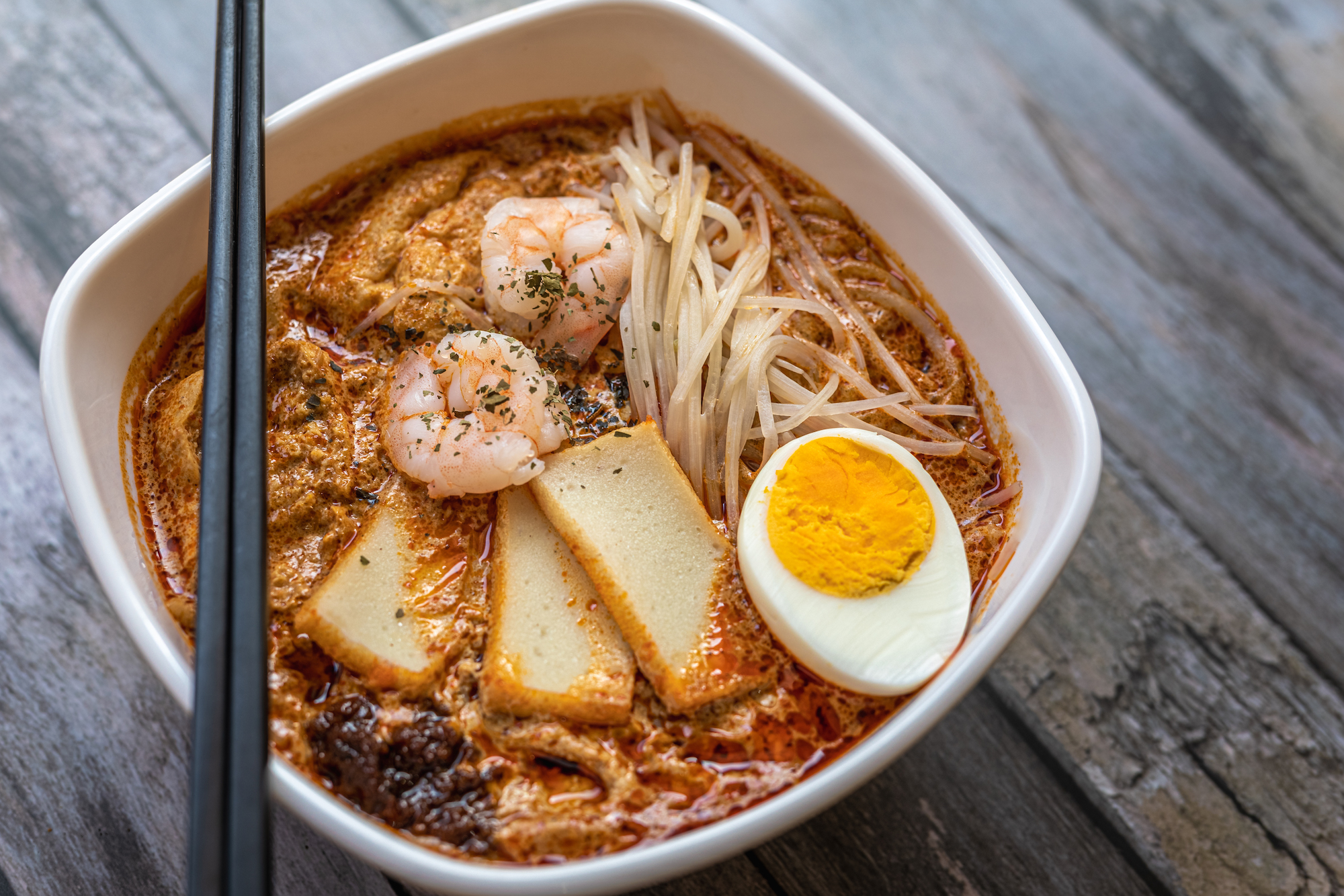 He started out as a trainer, teaching the kitchen staff what he learned in Singapore, before becoming the restaurant's head chef just a year and a half later. By that time, Chan had built strong relationships with many of his colleagues in the kitchen. The experience helped him develop the leadership and communication skills he now leans on at Nanyang Kopi.
Gaining momentum: In 2017, Chan's career took him beyond Zhuhai to open a new Killiney branch in Shanghai. During his nine-month stint in the buzzing Chinese metropolis, Chan met his Shanxi-born wife-to-be. Fate would influence Chan's professional life, too. 
Chan had been in talks with his boss to help open a Killiney branch in Macao – a project that would be led by a local Singaporean named Robert Cai. Although the collaboration with Killiney fell through, Cai continued with his plans to open a kopitiam, debuting Nanyang Kopi on 1 June 2019 with Chan as the head chef. 
His current role: Chan's day begins with a 5 am wake-up call in Zhuhai. Then he rushes to the border to cross into Macao, arriving at Nanyang Kopi around 7 am. The first thing he does at the cafe every morning? Drink a cup of coffee. 
That's partly for his own enjoyment and partly for quality control: Chan needs to make sure the cafe's coffee tastes just like the Hainanese style found in Singapore – dark, smoky brews made from Robusta beans roasted with butter and sugar, also known as nanyang coffee, after the Chinese term for Southeast Asia. 
"Since many [of our customers] had travelled many times to Singapore and Malaysia before the pandemic, they know what kind of taste to expect. If we do not keep the authenticity, people will be disappointed," says Chan. 
"Especially during this pandemic, where travelling is tough, we want to bring the authentic Singaporean taste to everyone in Macao. [We hope] that the Singaporeans and Malaysians here can feel a bit of warmth from home." 
When he isn't in the kitchen, Chan manages all the unseen elements that go into running a successful restaurant, from sourcing ingredients to budgeting, management and menu planning.
Along with Cai, he researches and develops Singaporean dishes for Nanyang Kopi's menu like Hainanese chicken rice, laksa, mee rebus (steamed noodles) and mee siam (hot, sweet and sour rice vermicelli noodles inspired by Thai flavours). They also experiment with fusion flavours and other Singaporean dishes that cater to Macao palates.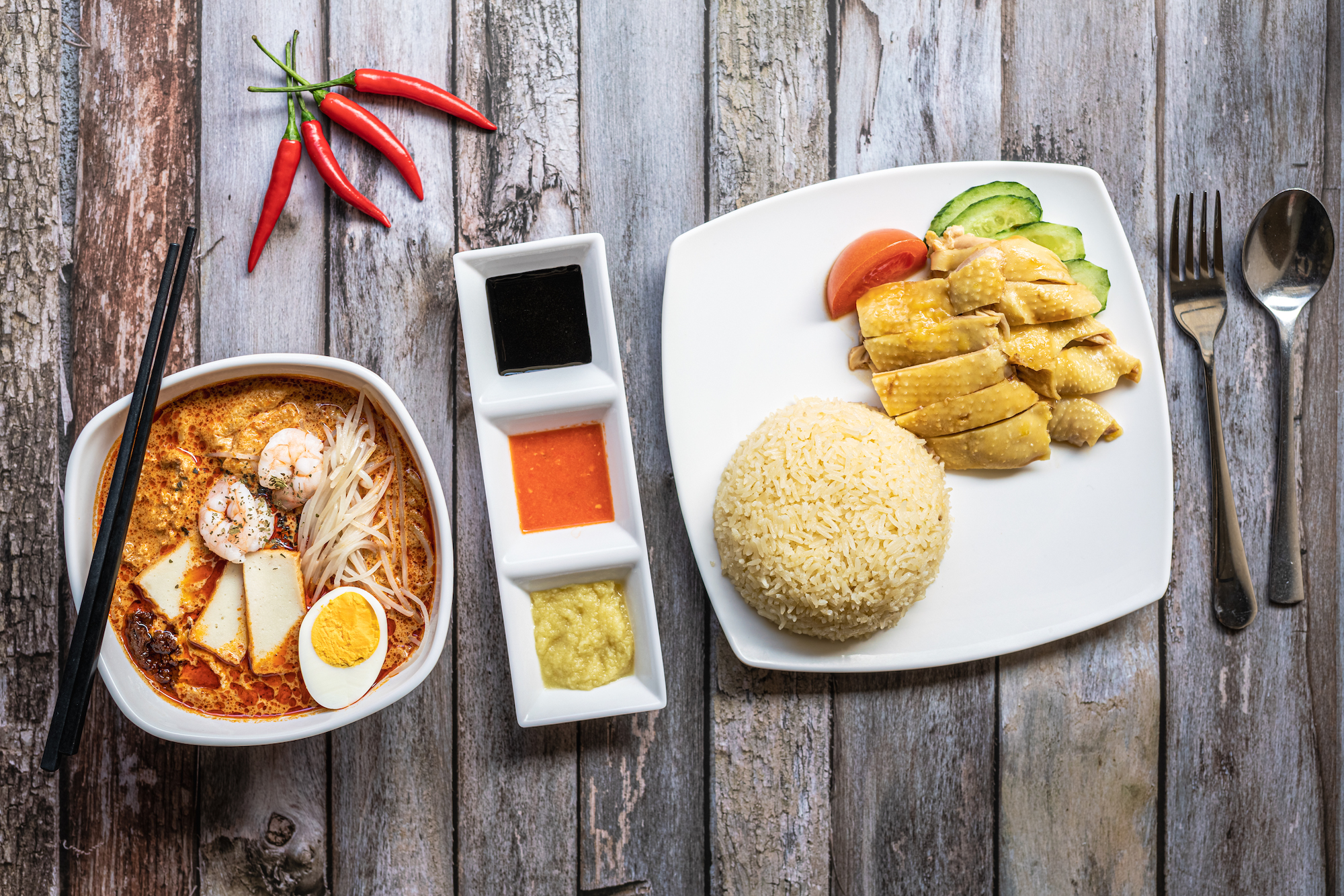 He also oversees inventory, placing orders for fresh ingredients from local groceries as well as key imported goods like Hainanese coffee beans from Singapore. 
Of course, budgeting also requires Chan's attention. He works closely with Cai to ensure the cafe keeps the price "as low as possible, so that everyone can afford to try out our authentic Singaporean food", particularly during this pandemic. 
The two have also discussed opening more Nanyang Kopi locations across Macao, potentially within this year. "I would recommend opening a branch in Taipa," Chan says, although he also has his eye on opening his own restaurant in Zhuhai, too.
"My dream is to open a Southeast Asian restaurant someday, bringing great, authentic Singaporean food to people in Zhuhai." 
Greatest accomplishment: "When [customers] like my food and praise my cooking, that is the thing I enjoy the most being a cook. It is not always about going up the [career] ladder. To me cooking is supposed to be as simple as making tasty food for other people. And that's all I want to do as a chef," he insists. 
Biggest challenge: Considering Chan lives in Zhuhai, it's the commute. After busy days at work – his shift usually ends at 4 pm – he hurries back to the border, but on his way home he also stops at a local wet market in Zhuhai to buy meat and fresh produce to cook at home.
"Most of the time, I'm the one cooking at home. When my shift ends late, then my wife is the one cooking," he says, but he still makes sure to spend quality time with his wife and 3-year-old son on his days off, even if that just means savouring the simple things. "I like to [go for] walks outside… and go shopping with my family."
Most memorable cooking experience: During his studies, Chan joined the Guangdong Province Middle-Class Professional Skills Competition and won two awards: First place in the competition's vegetable carving segment and second place in cooking. "This made me feel so proud of myself and pushed me to be more serious about becoming a chef," he recalls. 
Favourite dish: Despite his expertise in Singaporean food, Chan prefers the Cantonese cuisine he grew up with. His all-time favourite dish is steamed white chicken (白切雞 pronounced pak cit kai in Cantonese) – a Qingyuan speciality. 
Pet Peeve: "I like things to be tidy. If the [workstation] can be cleaned right away, then I'll clean it right away. Not just in the kitchen – even in my house, I always tidy up everything," he declares. 
"Some of the kitchen staff even think it's a bit difficult to follow me as I'm quite demanding when it comes to cleanliness. But working in the food and beverage industry, it is a must… because it is related to hygiene and food safety." 
Parting advice: "Don't be in a hurry to work without enough training," says Chan. "Take your time to learn as much as you can and take one step at a time in perfecting your skills, because this sets a strong foundation for the future."