Macao's Got Soul: The story behind the city's eclectic, old-school wine bar
Macao's Got Soul: The story behind the city's eclectic, old-school wine bar

Link copied
British couple David and Jacky Higgins infused MacauSoul, their one-of-a-kind retirement project, with bits and pieces of their own personal history.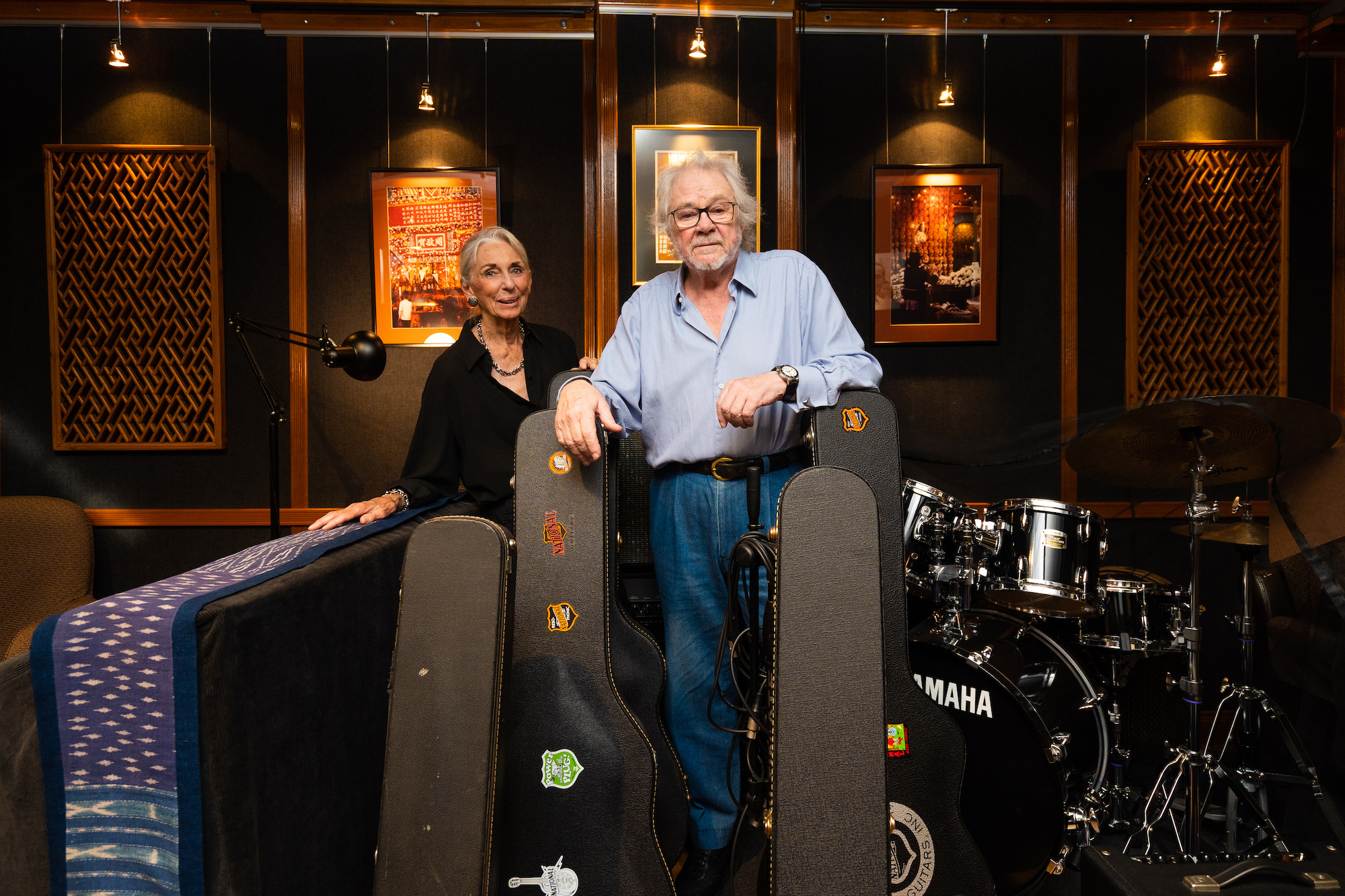 Walking through the wood-framed front door into MacauSoul, you find yourself in a space that feels like someone's living room.
Classic wooden Chinese furniture fills the room. A handful of wooden bird cages hang from the ceiling. A collection of paintings, sketches and travel photos colour the walls. 
Music by some of the world's greatest jazz musicians, like Thelonious Monk, Errol Garner, Art Tatum and Jack Teagarden – all among 79-year-old co-owner David Higgins' favourites – plays in the background. 
In the basement, you find musical instruments in the centre of the room, including several banjos, which David often plays. He also has his own music library, including an extensive collection of his favourite jazz CDs, which he keeps hidden underneath the stairs.
And on the walls, are more photographs taken by David during his journeys to different countries, trips he often went on with his wife, Jacky. 
David was born in Manchester in 1943, while Jacky was born in Sheffield in 1944. The two met in 1964 while studying at the University of Liverpool – during the Swinging Sixties, an era defined by the youth-led counter-cultural revolution in the UK, when fields like art, music and fashion flourished. 
Based in Macao since 2004, the couple now keep a living memory of all they have experienced together, and all they love, at their bar – a business they established as a way to stay busy in their retirement, but one that has added meaningful character to the city. 
Where the journey began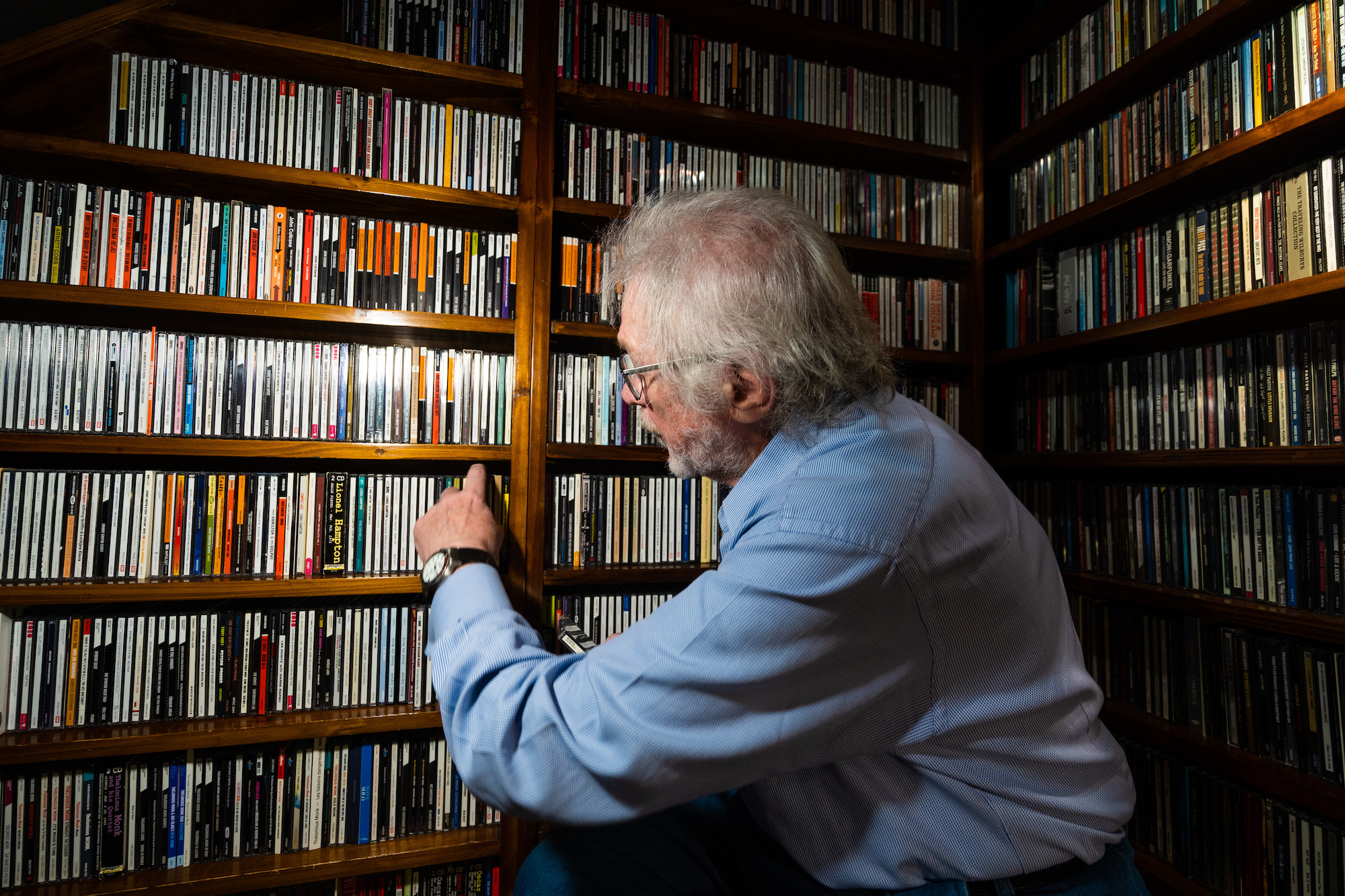 Music, food, good wine, stories from times gone by. All these elements make MacauSoul one of the city's most cherished independent institutions, but perhaps the most treasured elements are David and Jacky themselves.
The two met as students in the thick of the 1960s counterculture movement – "We went through the UK's glorious musical revival, with The Beatles, fashion and all," says David – and got married in 1966, the same year David graduated from veterinary school.
In 1967, the couple moved to Hong Kong, after David got a job with the city's then colonial government. There, Jacky took on a job as a social page reporter and editor for the city's Hong Kong Tiger Standard – now The Standard – writing reviews of movies, food and cocktail parties.  
The two became socialites, in part through Jacky's work, but also through their hobbies.
In February 1968, David and Jacky travelled to Macao with their Hong Kong judo club (David holds the sixth dan, or ranking, in judo, four below the tenth and highest dan). It was their first visit to the Portuguese-administered enclave. 
Just a couple of months later they visited Macao for the second time. They would continue to visit the city about two to three times a year, marking the beginning of a love affair with Macao that would last a lifetime.
In December 1970, the Higgins left Hong Kong. They went to Ithaca in the US in 1971, staying there for two and a half years as David worked toward his PhD in veterinary studies at Cornell University. Here, the Higgins were exposed to more American artists like Bob Dylan, who became a de facto gateway into other genres, including jazz.
"Ithaca was going through the era of American folk music revival. We'd go to a coffee house and again to the same coffee house a week after, and they [would be] playing different things with different tempos. It was amazing," says David.
Back to South China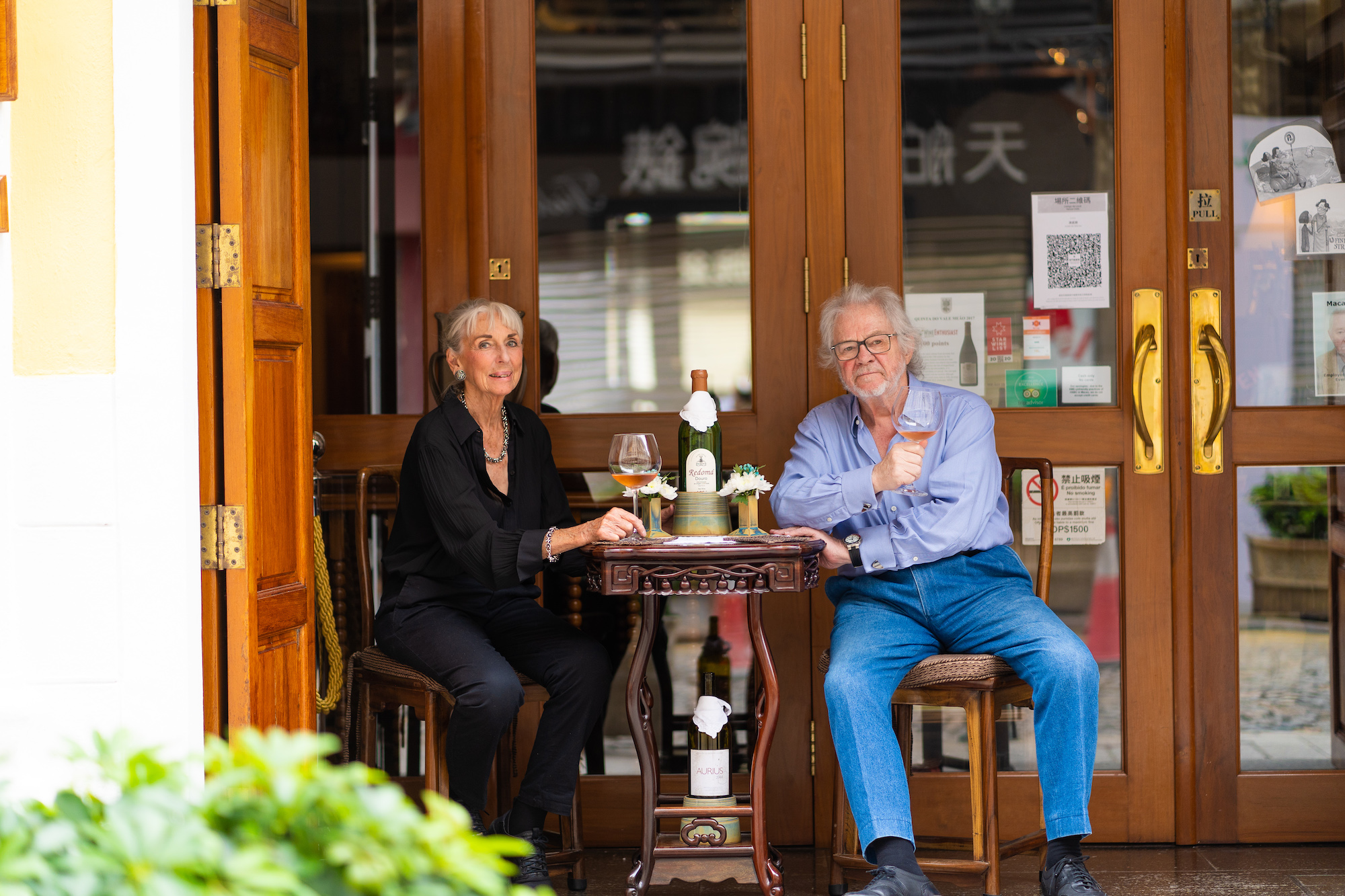 A few years later, the two relocated to Jakarta, Indonesia, where they spent another four years before David got a new job teaching veterinary immunology at Hong Kong University (HKU) in 1983. He would go on to become the head of the HKU School of Clinical Medicine's Department of Pathology from 1999-2002, and their lives would remain rooted in Asia. 
"Once you live in Asia, it's under your skin. You can't get away from it. You don't fit into western life anymore," says Jacky, who joined HSBC in 1986 and stayed with the company until the couple retired. 
Back in Hong Kong, the couple rediscovered their love of Macao and began to visit more often – once a month or every two months, until they finally decided to buy an apartment in the city. 
"[We thought] we're gonna own something and we're gonna be able to use it on the weekend; we don't have to get a hotel," says David. "And we knew we're never going to go back and live in the UK," Jacky adds. 
Macao offered an ideal blend of qualities the couple enjoyed, too. 
"Macao is unique, friendly, laid back and easy," David adds. Jacky thinks the city is "cosmopolitan yet so local", where in some areas, you can still find some "old guys playing Chinese chess, televisions blaring away, and you could smell somebody cooking food – you walk down the street and you hear all the different languages all the time."
MacauSoul, then and now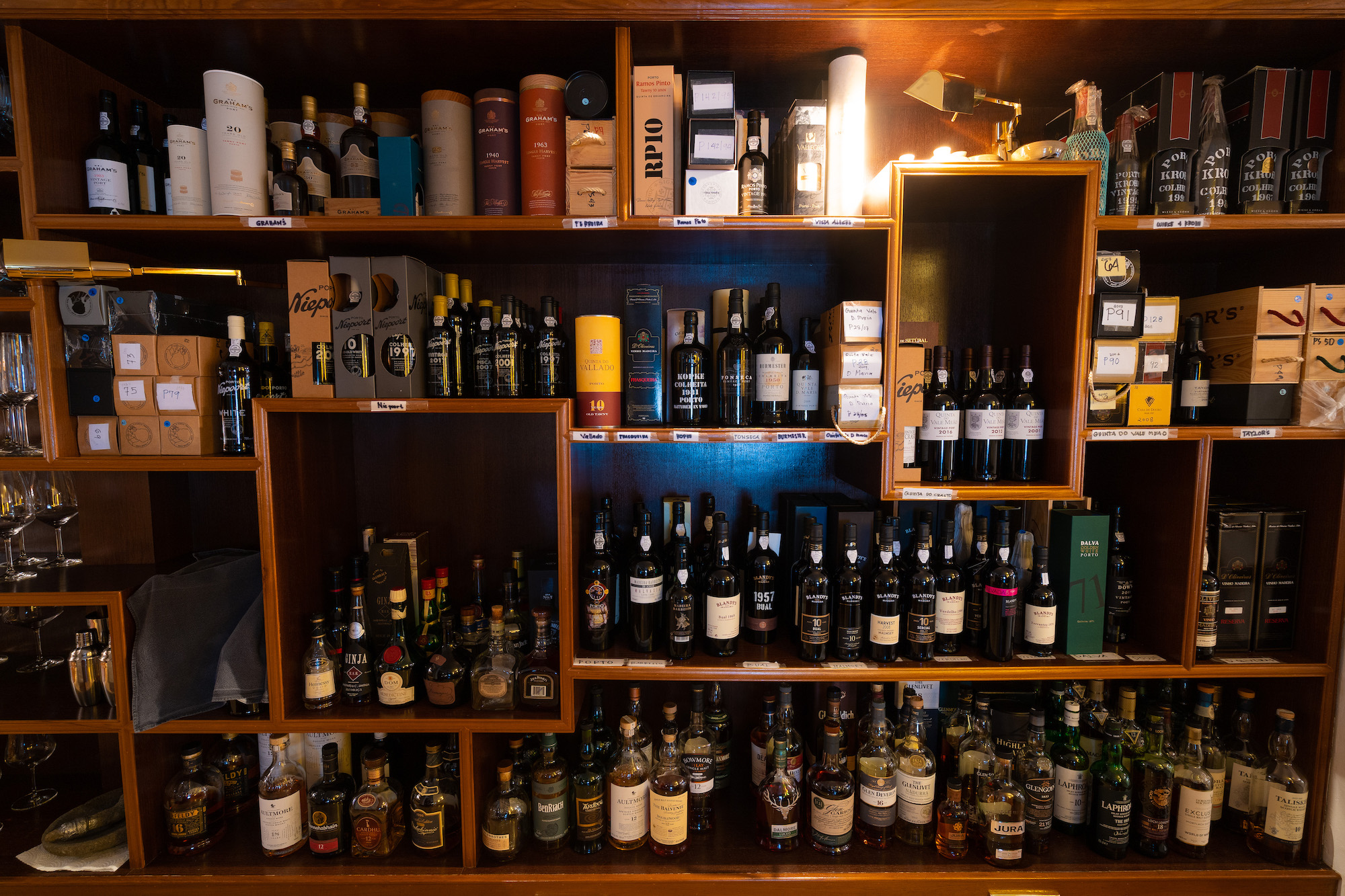 The couple retired in Macao in 2004, but the city they moved to looked a lot different to the one you might recognise today. The gaming industry was just beginning to develop, and the lifestyle industry was largely devoid of the sorts of venues found in Hong Kong at the time. 
"There were no pubs. You either went to a noodle shop or into a fancy hotel lounge. [The thought of starting] a Portuguese wine bar came instantly into mind," David says. 
The Higgins bought the property for MacauSoul the same year, but it took four years to renovate the building and obtain the necessary documents and licences before they could finally open it in 2008. 
Located on the corner of Rua de São Paulo and Travessa da Paixão – or Passion Lane in English – at the foot of the Ruins of St. Paul's, MacauSoul sits in the heart of Macao's historic centre, a location that captures the attention of tourists as well as locals who visit to reminisce about the city's fading memories. 
"We have a wonderful side view of St. Paul's and part of the old city wall. People can enjoy the atmosphere and feeling of old Macao," Jacky says. 
She points out their decision to focus on Portuguese wine is to respect this heritage. "It's one of the things that's made Macao so special." 
The bar's name was inspired by Macao's specialty fish dish, Macao sole – a tender estuary fish mostly, but not exclusively, deep-fried and usually served with wine. 
About 90 per cent of MacauSoul's extensive wine list comes from local wine supplier Vino Veritas, with many of those wines coming from the Douro Valley, one of Portugal's premier wine regions. Centred on the Douro River, upstream from the city of Porto, the region is best known for port – it's signature sweet, fortified red wine – but the Douro Valley also produces many non-fortified table wines, and MacauSoul has a lot of them on its menu. 
Of the 600 wines MacauSoul sells, there are more than 200 types of Douro wines, including about 250 ports as well as wines from other Portuguese regions like Alentejo and Dão. Each is sold by the bottle only, although they also have a good range of half bottles (375 ml) – ideal for two people or one thirsty individual. 
No credit cards, no TV and no WiFi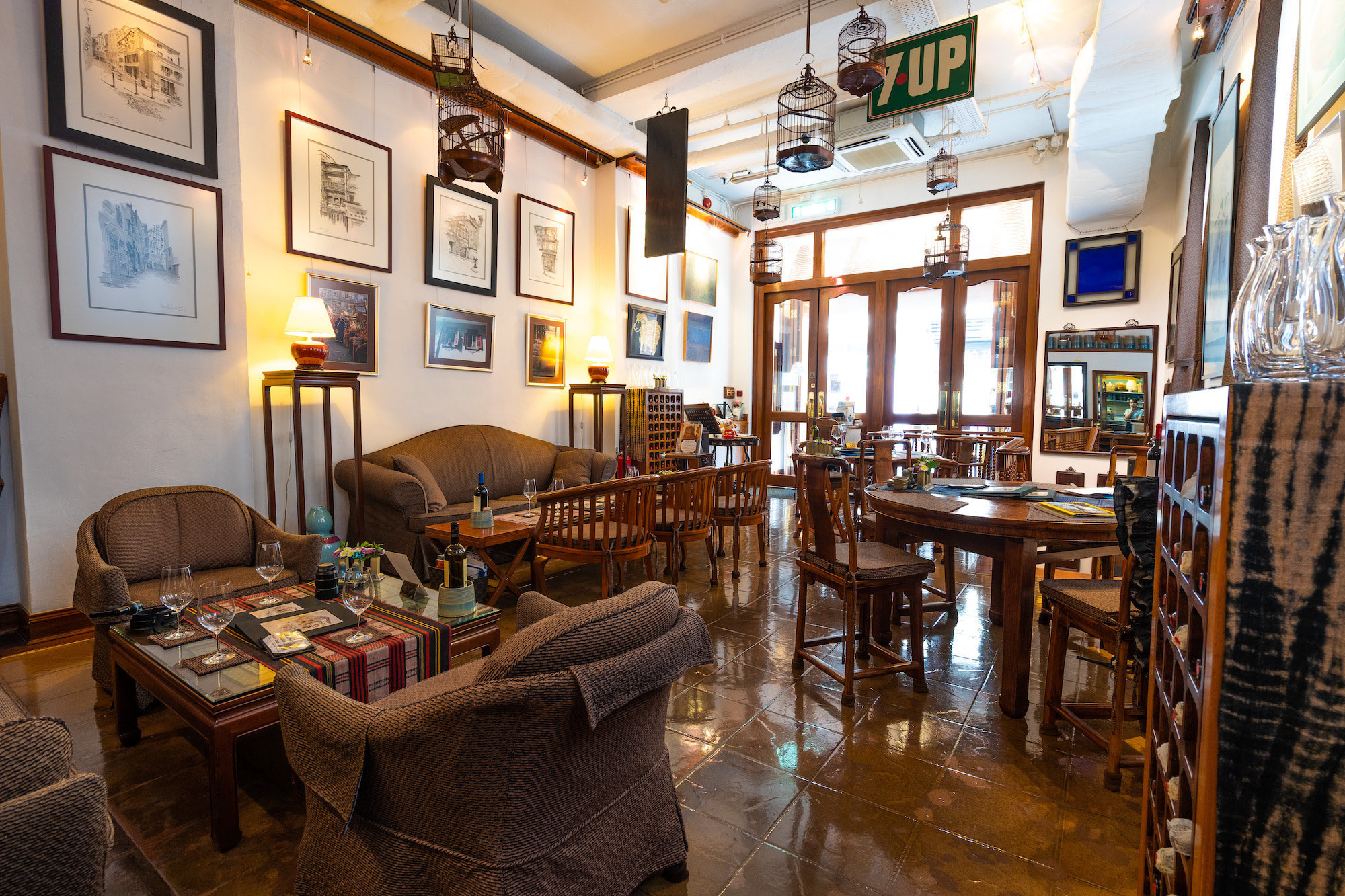 MacauSoul is a throwback in several ways beyond the antique decor and old photos adorning the walls. For starters, they only accept cash. 
The other things you won't find in MacauSoul are TVs and WiFi. "We're a bit despondent about the world at the moment … we get younger people in their early 20s, six people sitting with zero conversation, not even looking at each other," says David. 
MacauSoul also serves only cold food that Jacky and David like. Think cold cuts and cheese, most of which the couple usually select themselves in London and hand-carry back to Macao. (Despite the pandemic disrupting travel, the two are still able to pair Portuguese wine and British cheese, thanks to an importer they work with.)
Also on the menu is David's invention, the MacauSoul Special Salad, a mixture of 16 to 18 fresh and "crunchy" vegetables with olive oil and vinegar, topped with char siu (Cantonese barbecued pork) processed with garlic and ginger. Another invention? The spicy Caribbean tuna, which was inspired by a dish David had when he visited the Bahamas years ago.
In addition, Jacky makes MacauSoul's own sourdough bread – plain, walnut, fig and raisin – and desserts like cheesecake, brownies, pecan fruitcake and the Madeira trifle. 
Injecting some soul across Asia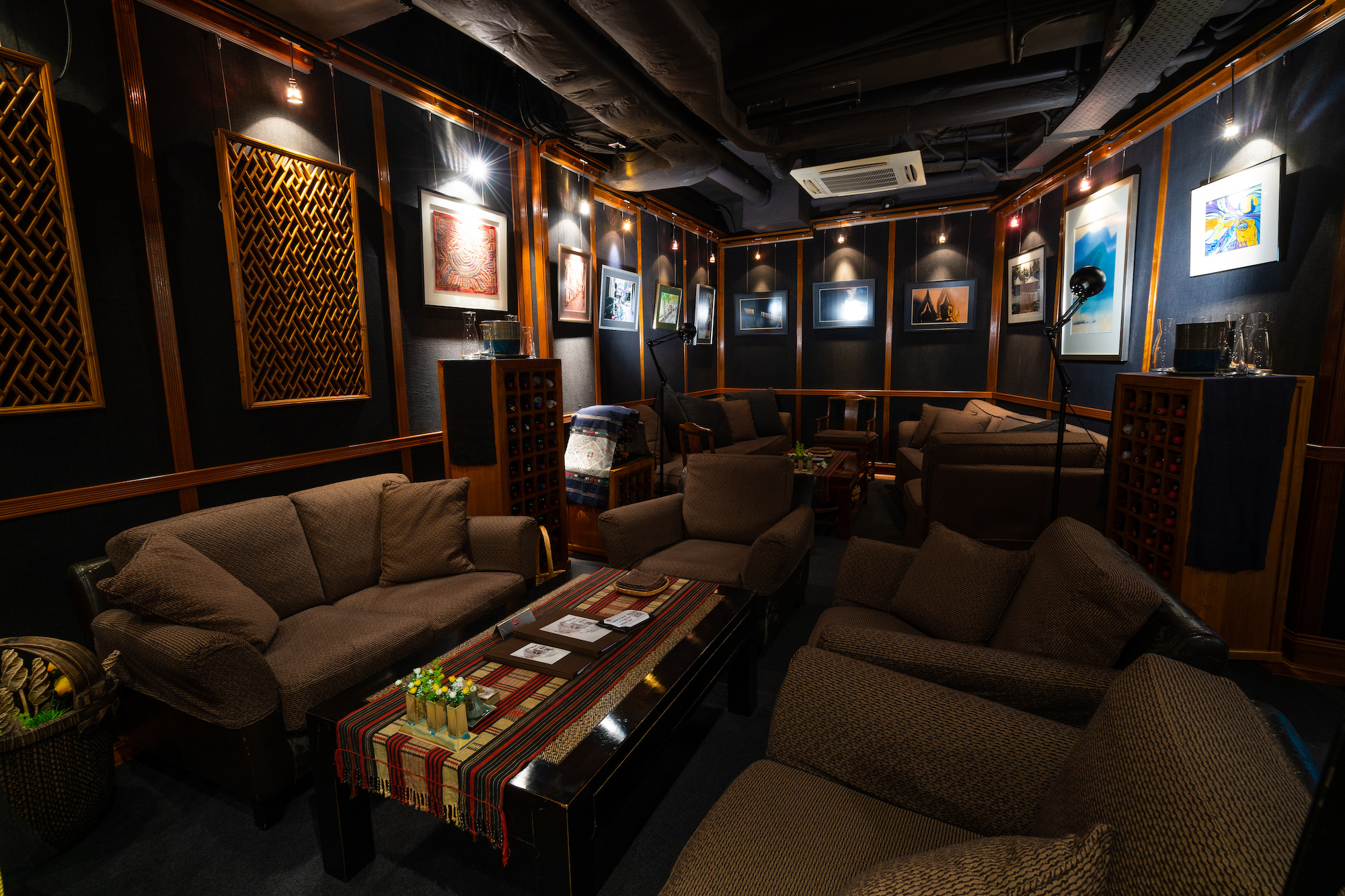 Between 2008 and 2014, David and Jacky began to invest in properties in Kyoto. They now own 12 commercial properties in the historic city. They hope to convert some of these into another wine bar, which they would call YasakaSoul. 
The pandemic has delayed those plans, but they are determined to make it happen in the near future. 
As for now, they continue to focus on their life and working retirement in Macao, a city they've developed an ever-deeper connection to throughout their lives.
They say that one of the benefits of owning a bar here has been "the people that we have met and become friends with," Jacky explains. "It's not how much profit we can make or the money in the bank at the end of the month that is the driving force [for us]." 
---
MacauSoul is open from 3-10 pm every Wednesday and Thursday, and from 3 pm to midnight on Fridays through Sundays. It is closed every Monday and Tuesday.