Honest Bakery's Venus Kwan on her journey from teacher to pandan chiffon cake
Honest Bakery's Venus Kwan on her journey from teacher to pandan chiffon cake

Link copied
Hong Kong-born and Canada-raised pastry chef Venus Kwan is the creative force behind some of Macao's most exquisite desserts. But getting there hasn't been easy.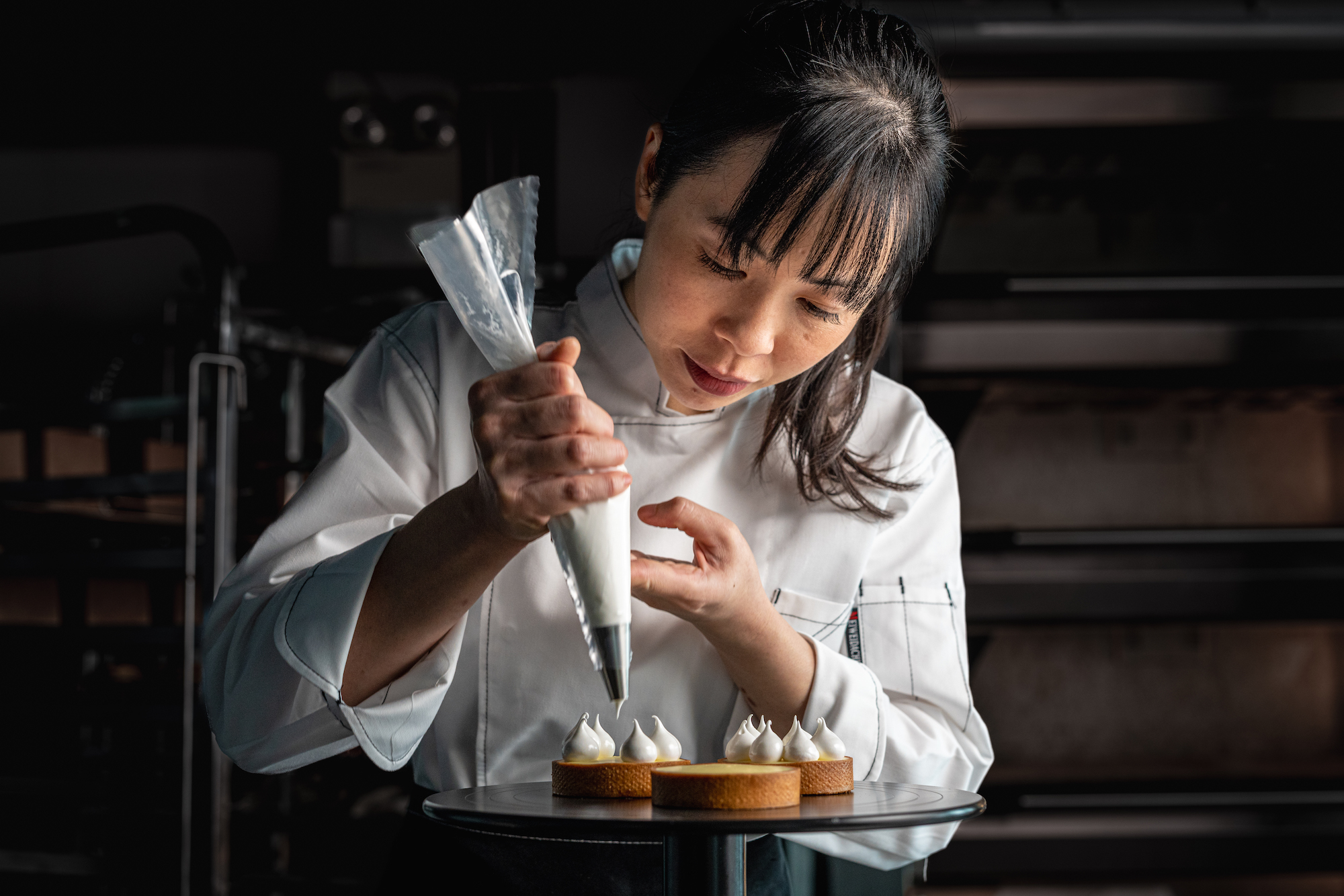 In her unconventional journeys to the culinary field, Venus Kwan went from nursing student to teacher to flight attendant to pastry student turned professional. Along the way, she's travelled the world and learned from some of the top names in her industry. She's also navigated the likes of parental doubts, wrong turns, rejection and severe burnout. 
As the head pastry chef at Macao's Honest Bakery, which has four branches and a central kitchen across the city, Kwan now spends her days baking treats that are as beautiful as they are delicious. Whimsical strawberry roll cakes that recall the joys of summer; intricately braided cinnamon buns, glossy with honey glaze; extravagant chiffon cakes layered with mochi and hojicha (green tea) cream (Kwan loves using Japanese ingredients in her creations). 
In this "Know Your Chef," Kwan shares her story: her indirect pathway to baking, how she got her start in the pastry kitchen and the challenges along the way. 
The early days: Kwan was born in Hong Kong, then relocated with her family to Canada at age 7, after the Special Administrative Region's handover to China in 1997. The family moved between Toronto and Hong Kong a few times while Kwan was growing up, then she stayed on in Canada after finishing school to enrol in a nursing programme at Ryerson University (since renamed Toronto Metropolitan University).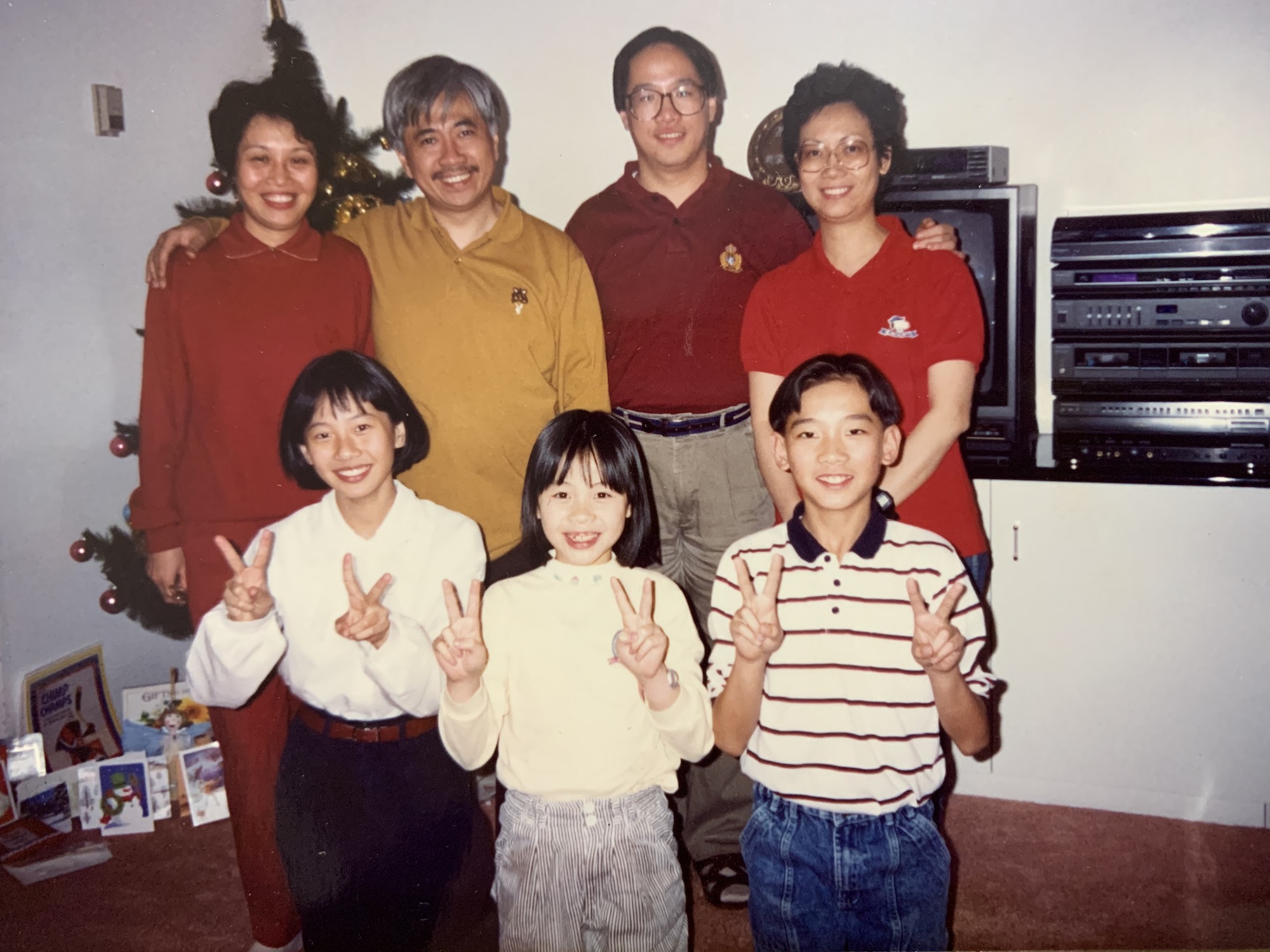 "After half a semester, I realised it wasn't for me," Kwan says. "Being an empathetic person and having to study illnesses was hard."
She had culinary ambitions, but Kwan's parents discouraged cooking as a career for their daughter, worried she'd struggle with the long hours and labour-intensive nature.
So, the family settled on a compromise. Kwan would stay at the university, but switch her major to Hospitality and Tourism Management. "It felt like a step towards the direction I wanted to go," Kwan recalls. 
Her first job: Not long after graduation in 2008, Kwan experienced a bout of wanderlust and moved to Japan. Interested in Japanese culture, she found a job teaching English in Tokyo. But after two months, she second-guessed her situation. "It was too big a change for me to live and do everything on my own," she admits.
Back in Canada, Kwan had a friend working as a flight attendant. The job seemed like a  perfect way to feed her desire to travel without relocating abroad, so she started applying to airlines. 
Several airlines rejected Kwan before she landed a job with Japan Airlines, Japan's flagship carrier, where she worked for the next three years. She enjoyed connecting with people from different cultures while flying around the world, but her body struggled with the constant jet lag.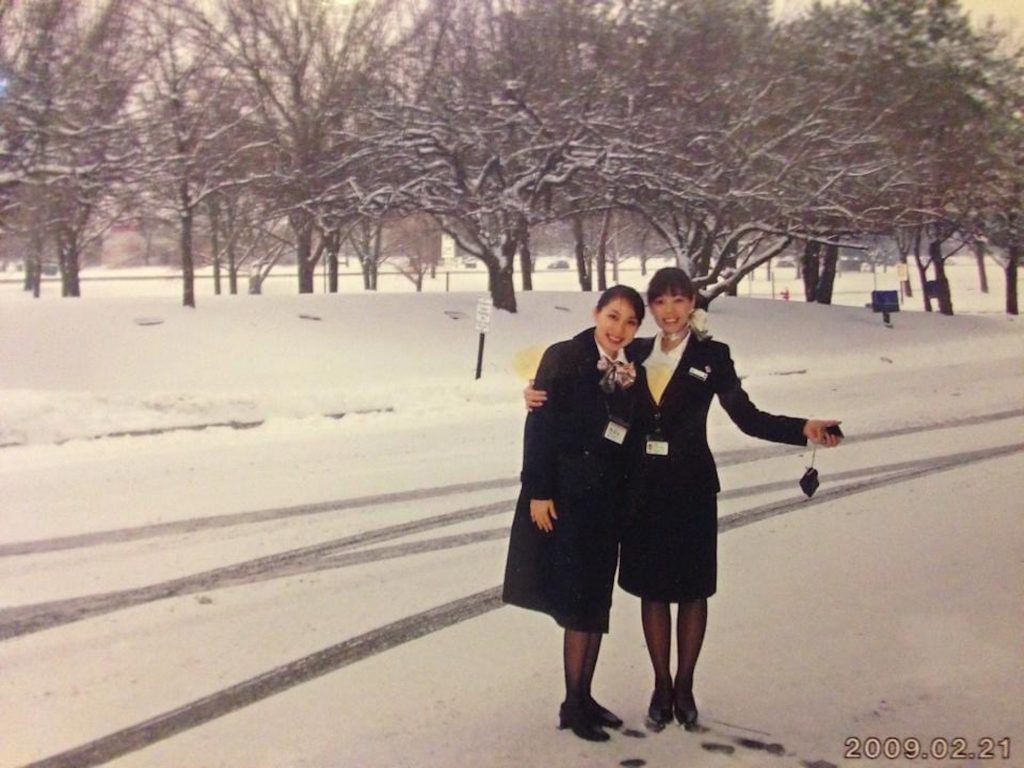 She also felt stifled by the rigid routine. To consider other career options, Kwan took unpaid leave from Japan Airlines, and then quit in 2011. "I needed to challenge myself to learn something new and be creative," Kwan says. "So, that's when my cake journey began."
The turning point: During her four months on leave, Kwan investigated Toronto's baking scene. A friend introduced her to the Instagram account of a local baker named Joey Lo, who baked beautiful cakes with her daughter and pet rabbit. 
Inspired, Kwan reached out to Joey, who informed her that demand for custom-made cakes was booming. Joey also warned that being a successful baker entailed 5 am starts. "But if you enjoy it, just go for it," Kwan recalls the insta-famous baker saying.
Kwan promptly signed up for a six-week cake design course in Toronto, where she learned Western-style techniques like masking (applying a thin coat of icing over a cake to make an even surface) and how to use modelling chocolate (a mixture of chocolate and corn syrup that can be moulded like clay). She particularly loved crafting dainty sugar flowers – a popular embellishment for wedding cakes – which enabled her to flex her creative muscles.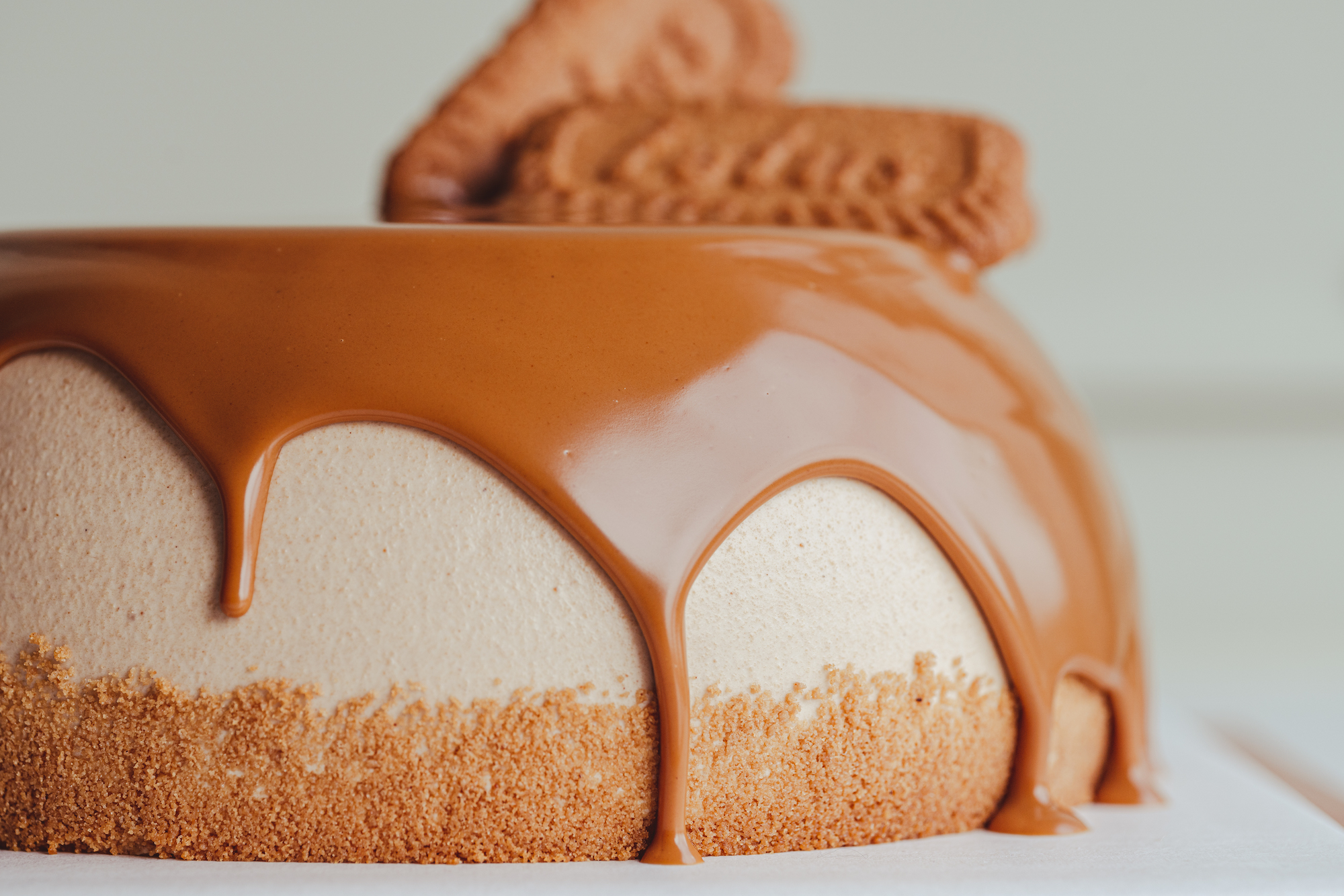 Back to Hong Kong: When the course ended, Kwan moved back to Hong Kong in pursuit of a culinary job. As she toured the city, handing out resumes, she encountered the luxury restaurant Sevva. Its photogenic array of baked goods, including a spectacular cake piled high with pink cotton candy and macaroons, caught her eye. The elaborate delicacy was aptly named "Marie-Antoinette's Crave" – and Kwan had to know how to make it. 
Alas, she never heard back from the restaurant. But a relative informed her of an equally intriguing opportunity: Sevva's owner, the creative entrepreneur Bonnae Gokson, was about to open another eatery called Ms B's Cakery. 
Kwan emailed the Sevva team and got a call back for an interview.  "I prepared macarons dusted with shimmer powder for them," Kwan recalls. "I had very little experience, but I wanted to show them I was willing to learn."
Building a career: A month later, she was working at Ms B's Cakery with Gokson as her boss and mentor. Between 2011 and 2014, Kwan soaked up the restaurateur's ideas like a sponge cake soaks up syrup. 
While serving as the liaison between Gokson and the cakery's chefs, Kwan learned many interesting insights – like why colour coordination in the pastry world is so important (according to Gokson, Kwan says, people eat with their eyes first). 
She finally felt like she was en route to "becoming a cake artist and pastry chef" and developed a keen interest in wedding cakes – a passion she shared with Gokson. "One day, Miss Gokson sent me a photo of this beautiful wedding cake made with the ruffled icing technique [layers of tutu-like swirls]," Kwan says. 
Eager to learn how to create such a masterpiece, Kwan came across world-renowned cake decorator Maggie Austin, who is based in the US. Austin happened to be offering a three-month internship programme that included lessons in the ruffled icing technique.
Gokson encouraged Kwan to apply, so long as she returned to teach the technique to the chefs at Ms B's Cakery. "When you're in the cake world, you just want to learn something new and that was a beautiful technique for me," Kwan says. 
Austin picked Kwan for the programme, which felt like a dream come true. She describes that 2013 internship as the high point of her life. "It really opened up my eyes to a whole new world of sugar and possibilities."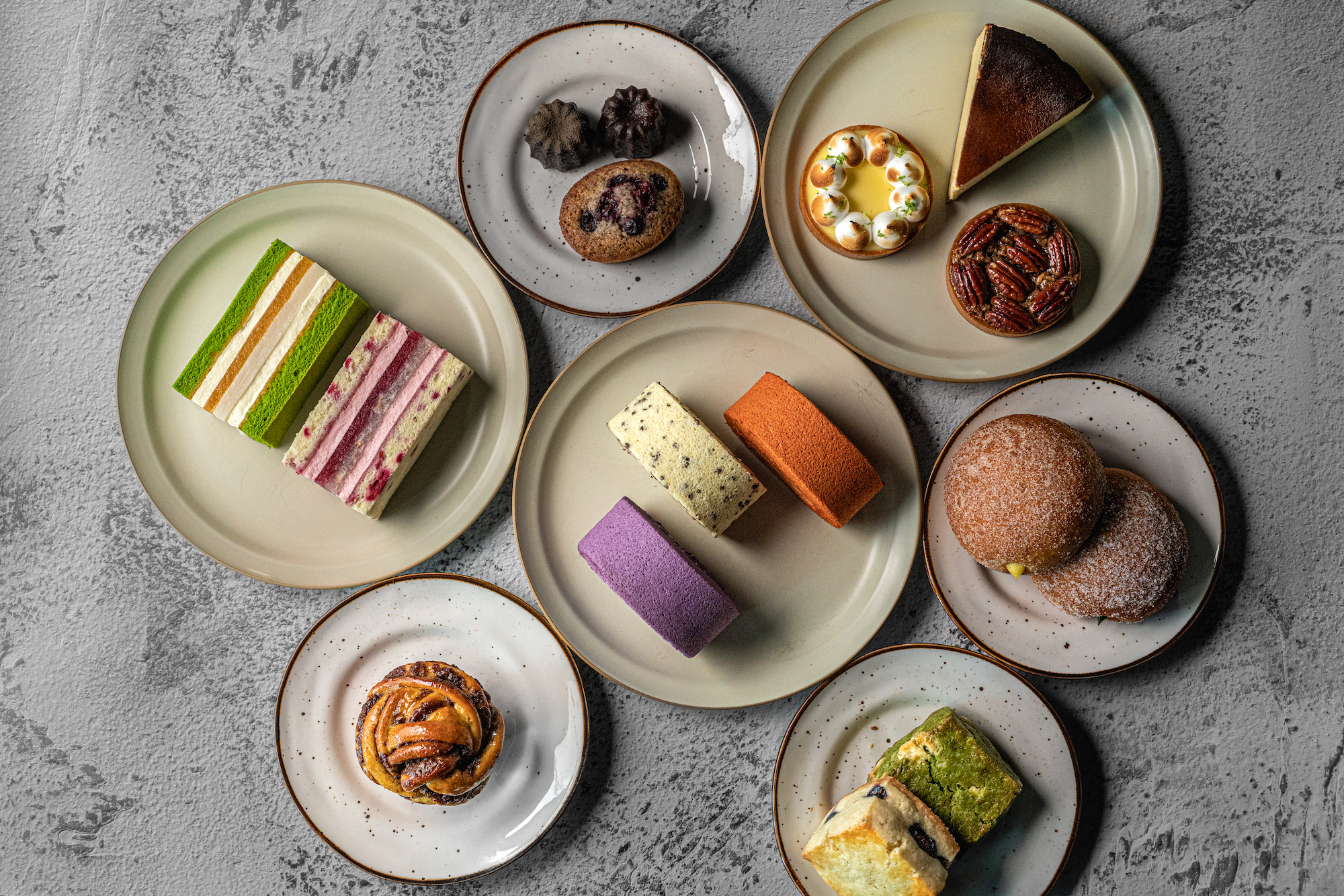 More opportunities: Kwan resumed her work at Ms B's Cakery after the internship. She also got married in 2013, to Kenny Ho – a Hong Kong-born engineer she'd met at secondary school in Canada – and they later adopted a puppy, Miles.
In 2014, she enrolled at Le Cordon Bleu Tokyo – part of the world's largest network of culinary schools – for a three-month course in the foundations of classic French baking and graduated with a patisserie diploma.
After the course, Kwan and her husband relocated to Macao, where Ho's company was based. She took a year off work, then deployed her new Le Cordon Bleu skills at the Grand Lisboa's three-Michelin-starred restaurant Robuchon au Dôme. Over the course of a year-long contract, Kwan learned more about crafting pastries and cakes using the freshest possible ingredients. 
When that contract ended in 2016, Kwan and Ho moved back to Hong Kong. She launched her own business, Venus Kwan Cake, and baked custom wedding cakes from her home. For the next four years, she did everything – designing highly complex cakes, buying ingredients, baking, fashioning sugar flowers, being in constant communication with demanding clients, and delivering the finished products – and it was exhausting.
"As much as I loved my business, I felt burnt out," Kwan recalls. "I lost passion along the way, to the point where at times when I was tired, I would cry." 
A new beginning: In order to reset, Kwan and her husband again moved to Macao in early 2020 – unaware that the Covid-19 pandemic was about to trap them in the city.
By the end of 2021, Kwan felt the urge to return to baking, so she contacted a former coworker and friend from Robuchon au Dôme to scope out options. "I just wanted to bake again, even if it was as an assistant," Kwan says. Luckily for her, David Siu, the owner of Honest Pizza, was looking to expand his business and open a bakery. 
Kwan says Siu shared a vision for a unique bakery that combined Western techniques with fresh ingredients, surprising flavour combinations and gorgeous presentations. And that's how she became the head pastry chef at Honest Bakery.
Her favourite creations: Thrilled with her new role, Kwan set about developing a dessert menu that referenced past experiences: pecan tarts, Basque cheesecake, lemon meringues, and a variety of exquisite cakes made with Japanese hojicha, Thai milk tea, pandan and honeycomb. Her confections are premium, and priced accordingly, featuring fine international ingredients and handmade elements.

"We make everything from scratch, from the creams that go inside the doughnuts to the cinnamon buns that take time to braid – and, of course, we make sure we bake everything fresh."
A vibrant green pandan-flavoured chiffon cake, layered with mango jelly, coconut cream, and mochi is without a doubt Kwan's top-of-the-list dessert. It's also something she prepares at Honest Bakery, using house-made pandan juice squeezed from fresh pandan leaves. The labour-intensive 'cake sandwich' took a lot of trial and error to get right, Kwan says. She loves its deceptively straightforward, striped aesthetic.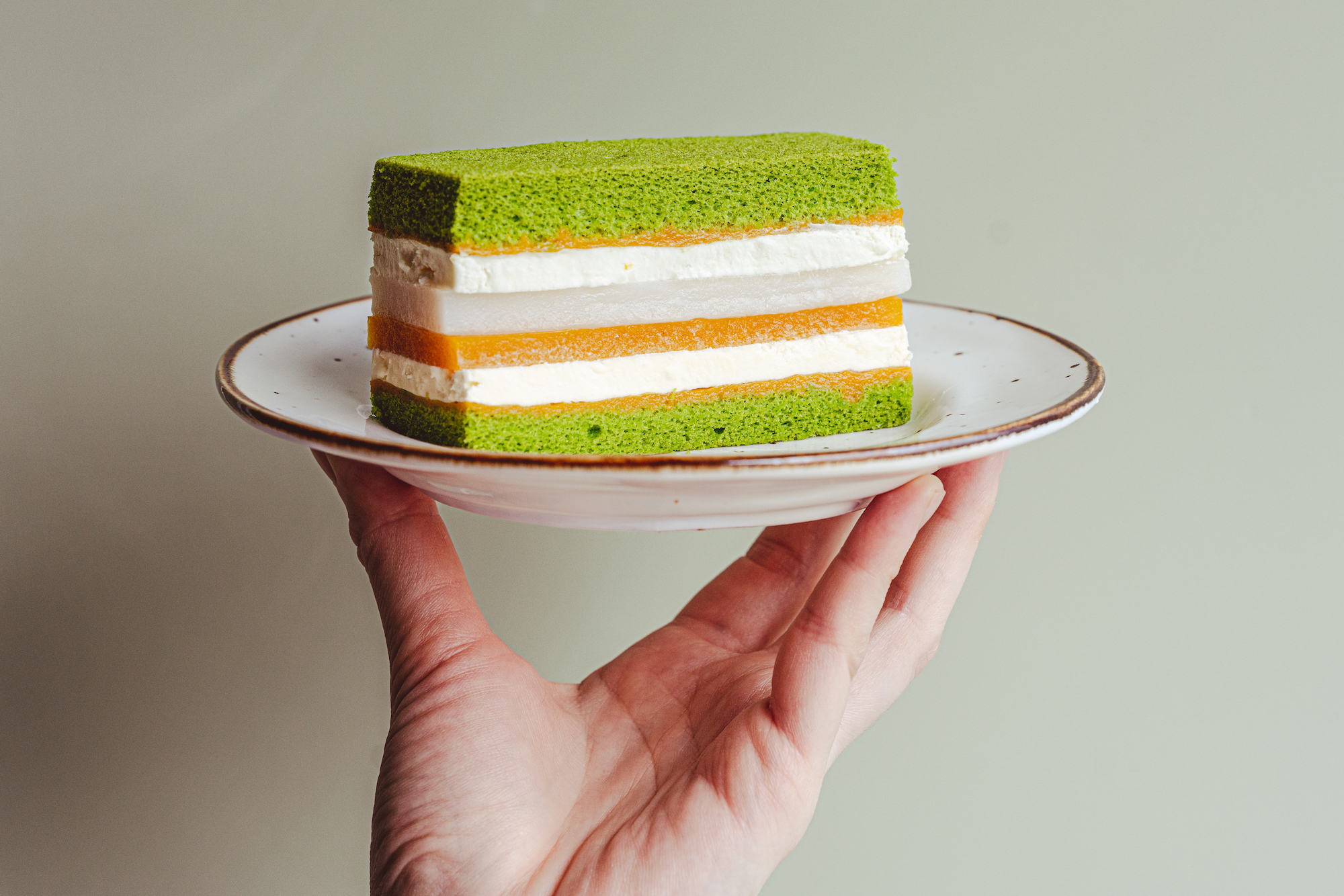 Kwan's parents, who live in Hong Kong now, too, have come round to her career choice after seeing their pastry chef daughter so hardworking and happy. "They always tell me how proud of me they are and how much they love all my creations," Kwan laughs. "When I send photos [of what I'm working on], my dad always misspells 'wow' and types 'vowvowvowvow'." 
Parting advice: Kwan spent time figuring out what she loved doing the most, and pushed through with it – even when the odds seemed against her. For aspiring chefs out there, her advice is: "Don't be afraid of setbacks or failures. Make mistakes and learn from them. Always strive to improve and remember why you started."