Diverse and delicious: Eat your way around the world on the Cotai Strip
Diverse and delicious: Eat your way around the world on the Cotai Strip

Link copied
We may not be able to travel freely, but that doesn't mean you can't have international adventures right here in Macao. On the Cotai Strip, stamp your culinary passport without even booking a flight.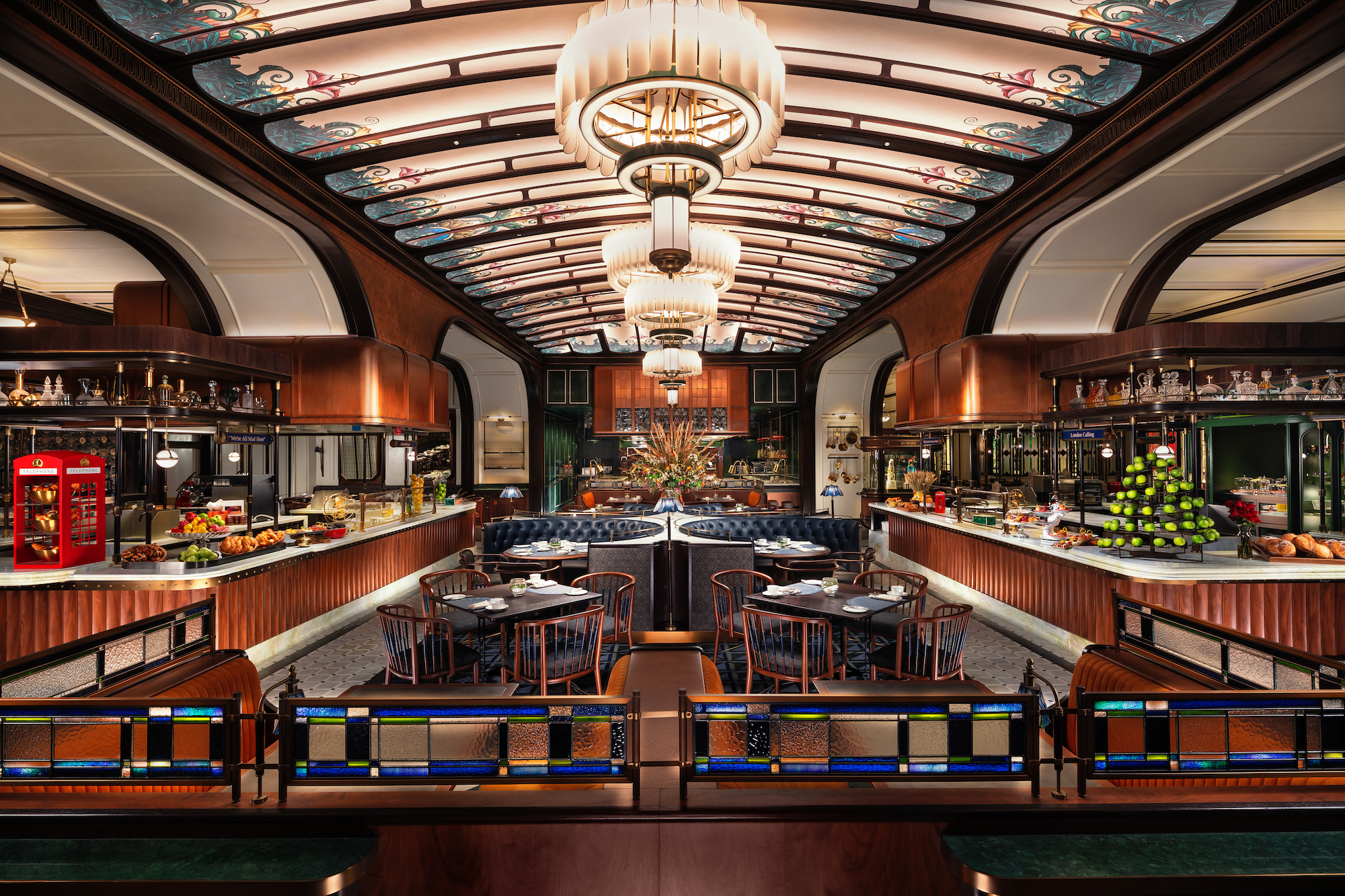 Once upon a time, we could travel the world and indulge in exotic cuisines, enjoying crunchy Vietnamese banh mi on the banks of the Mekong and gooey baklava on a Santorini beach. Restaurants offered a joyous entry point to a place and its people, its history and traditions. 
Gastronomic travels may have come to a halt for now, but some of the world's best food is actually right on our doorstep. When it comes to Macao's dining scene, the world really is your oyster. The city's culinary choices make it possible to take your taste buds on a round-the-world trip without leaving the city.
Craving Bangkok's best tom yum goong? Dreaming of nibbling on a blistered pizza crust in the Napoli sunshine? From delectable Japanese sashimi to devilishly indulgent French fare, we show you where to savour the world's top cuisines along the Cotai strip. 
Travel to England: Churchill's Table, The Londoner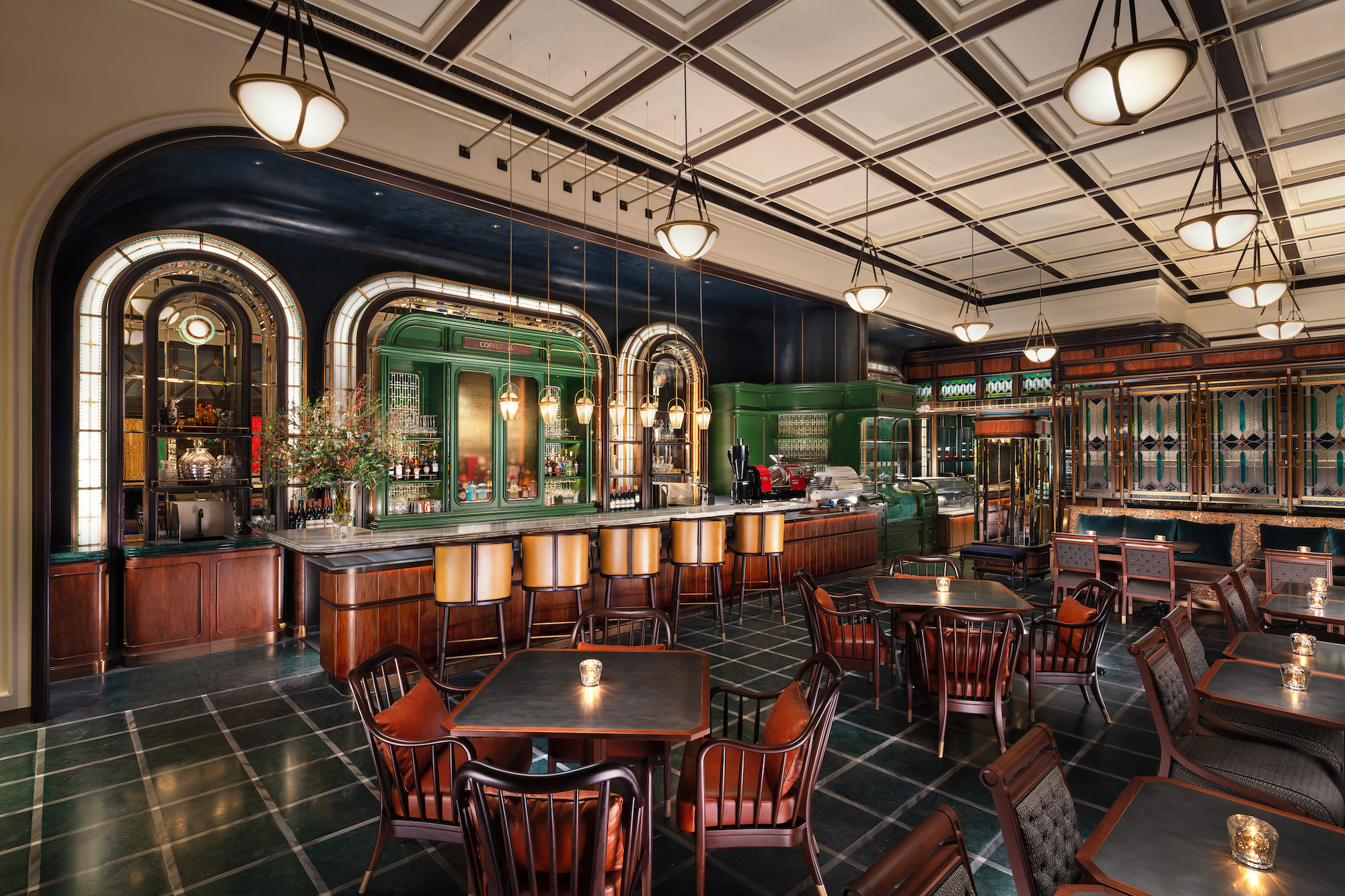 Missing the warmth and merriment of a traditional British gastro-pub but not the 15-hour flight? Newly opened Churchill's Table at The Londoner is the perfect place to take a bite out of Britain without busting out your passport. 
Inspired by Sir Winston Churchill – renowned for his love of dining – Churchill's Table is the newest kid on the Cotai block. Don't let its newcomer status fool you though, when it comes to British nosh and hospitality, it's no slouch. 
Expect elevated versions of traditional fare such as baked bone marrow, English pea soup, lobster and black pudding risotto, and a mean steak sarnie. A traditional roast with Yorkshire puddings and lashings of gravy is a must try. Offering breakfast, lunch, dinner, and a "Mad Hatter Afternoon Tea", a meal at Churchill's Table would get the nod of approval from the Queen herself. 
Dine in France: Alain Ducasse at Morpheus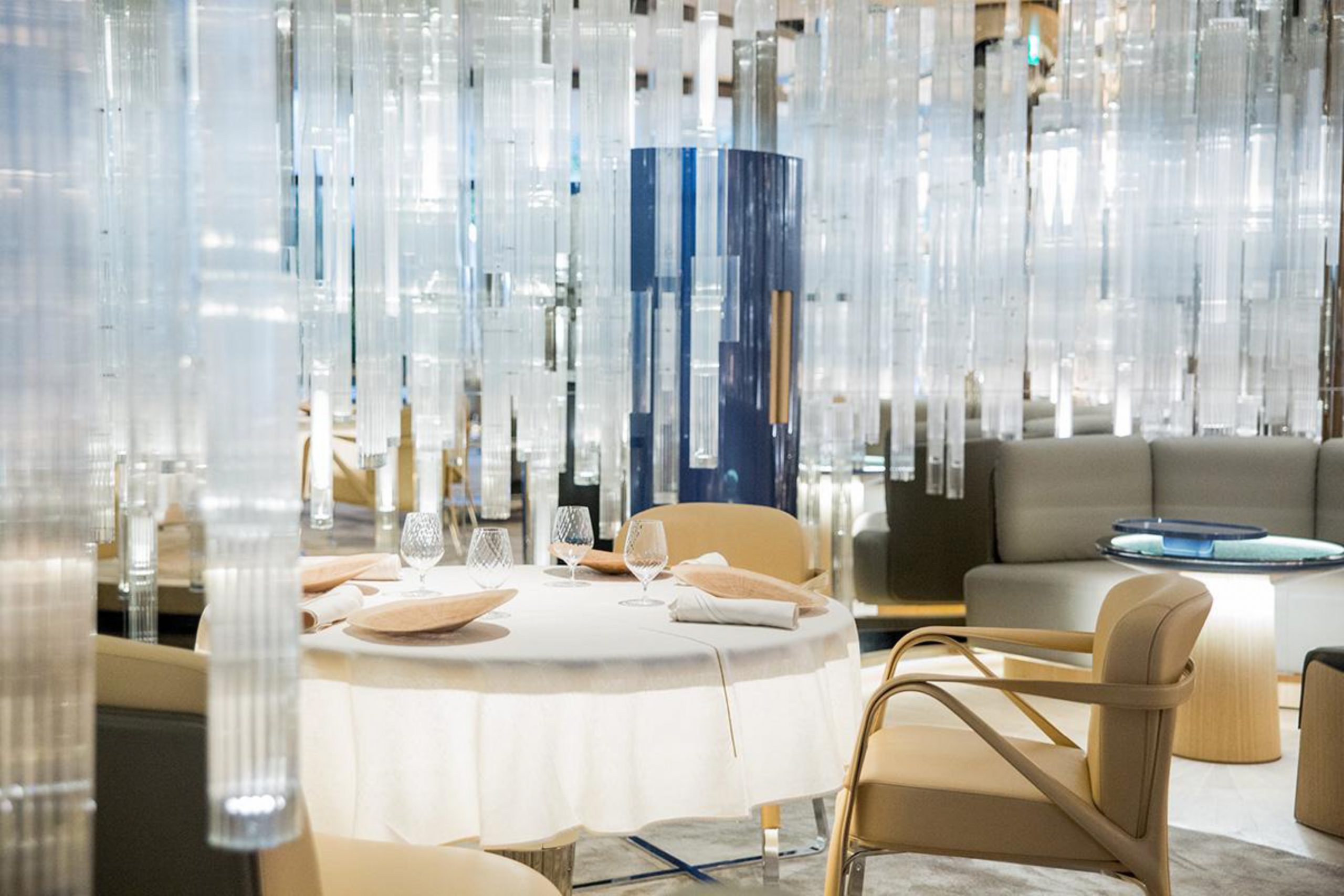 Mussels in Lille; boozy stews in Bordeaux; steak-frites in Paris; and truffles in Perigueux – France is the perfect destination for any epicurean traveller. If you're too impatient to wait for your next visit, take a different Tour de France at two-Michelin-starred Alain Ducasse at Morpheus in City of Dreams. 
Housed in the twisting geometric façade of Zaha Hadid's iconic building, Ducasse ensures the French dining experience is just as breathtaking as the architecture. Arguably one of the most revered chefs in the world, Ducasse currently holds 20 Michelin stars across his 33 restaurants. 
Executive Chef Frederic Garnier runs the kitchen in Macao, having been rigorously trained by Ducasse himself. Featuring all the hallmarks of Ducasse's obsessive attention to detail, dishes range from roasted duck foie gras to blue lobster with truffled leeks, and Mieral house pigeon pie – proving that the true essence of fine French dining can thrive in any time zone.
Dine in Spain: T for Tapas, City of Dreams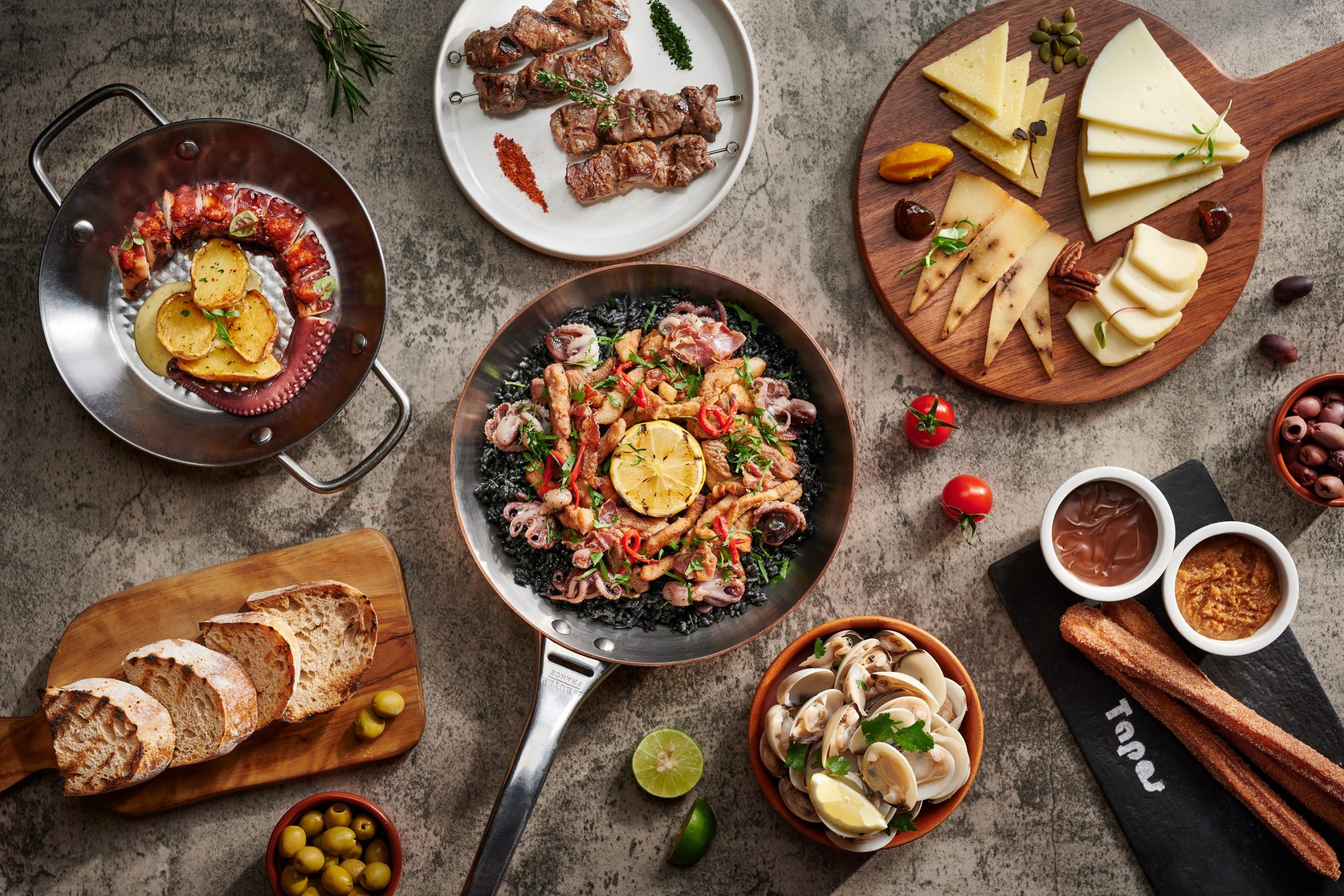 If you're dreaming about long lazy evenings indulging in iconic Spanish tapas, head over to T for Tapas at Soho, City of Dreams to get your Iberian fix. 
Gather at long, dark-wood tables and snack on aged cheeses, marinated olives, Iberico ham, and garlic prawns all washed down with a glass of sangria. Cap your meal with one of the classic Spanish desserts, including churros with thick caramel sauce. 
Whether you have five minutes or five hours, there is something for everyone, but be warned: the food is so good you may not want to share. 
Dine in Thailand: Saffron, Banyan Tree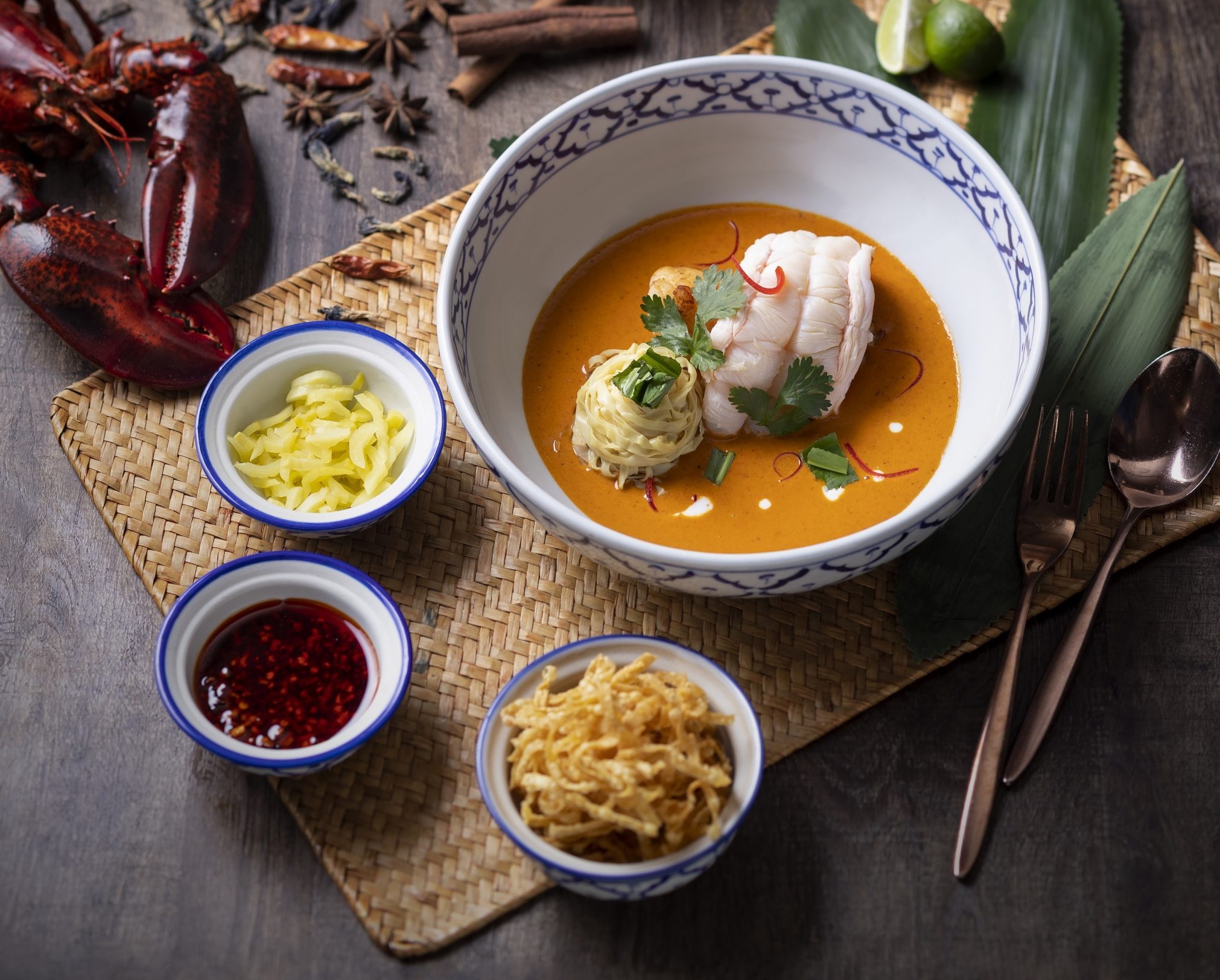 Right on our doorstep, Thailand is usually a go-to destination for an easy weekend away. At Saffron, Banyan Tree Macau's signature restaurant, you can take that express tour of the Land of Smiles by doing no more than booking a table and arriving hungry. 
The restaurant's philosophy is underpinned by the belief that only the best ingredients can invoke a real Thai culinary experience, and it definitely shows in the dishes. 
The menu includes all the classics you're familiar with – think pomelo salad, phad Thai, and massaman curry – as well as more adventurous choices that will test your taste buds.
Dine in Italy: Rossi Trattoria, Studio City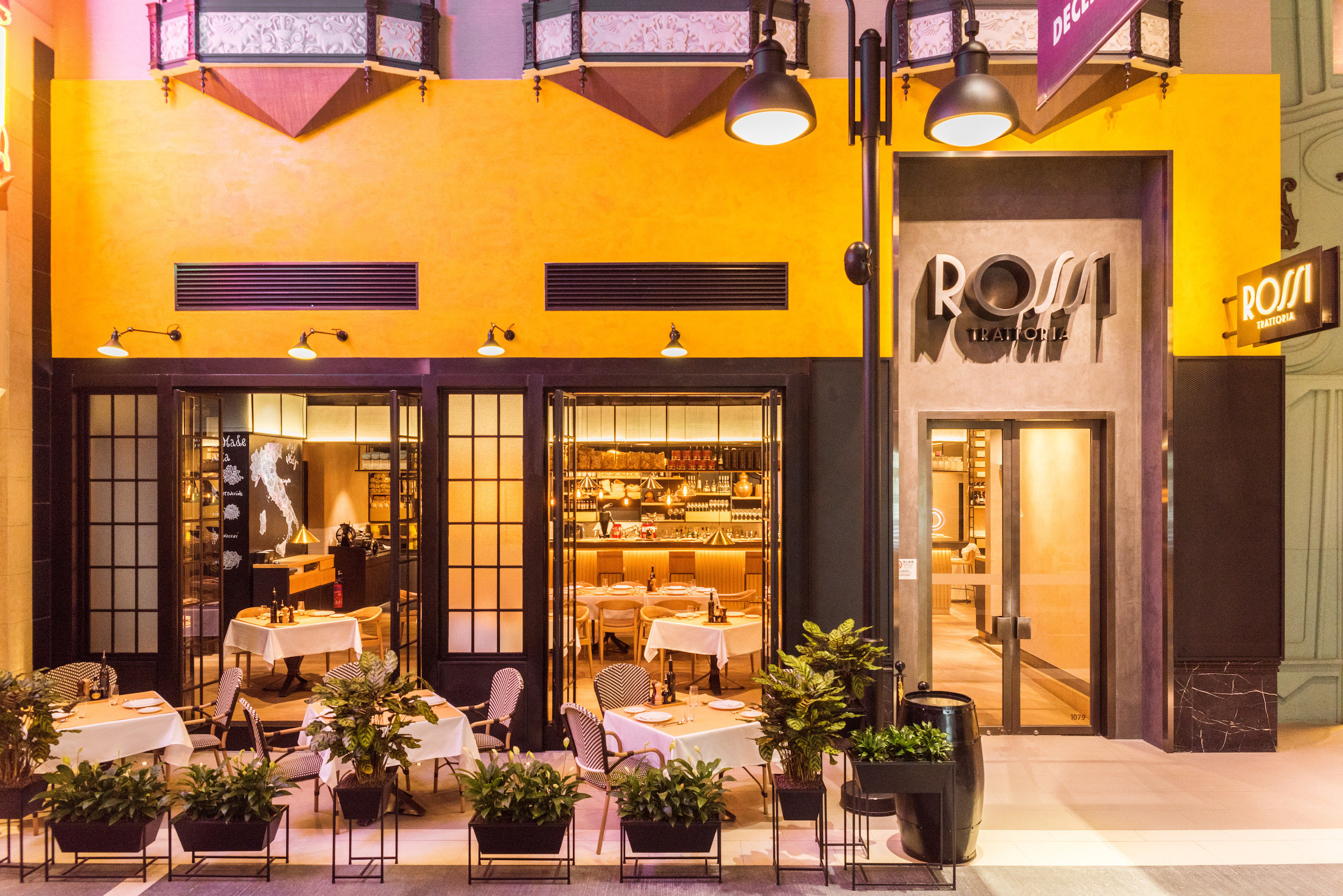 If you need a little Italian flavour to tide you over until your next visit, hit up Rossi Trattoria at Studio City. Holding tight to the traditional aspects of Italy's cuisine, Chef Rodolfo Serritelli creates simple, delicious food – no pretence, lots of flavours, and no leftovers on your plate. 
The handmade pastas, with their toothy texture and rich flavour, shine in carbonara, Gorgonzola dolce and spicy lobster sauces. The pastas are indeed the stars, but the insalata di mare (cuttlefish salad), pizza margherita, pollo arrosto (roast chicken) and tiramisu offer among the many reasons to return. Now that's amore. 
Dine in Japan: Mizumi, Wynn Palace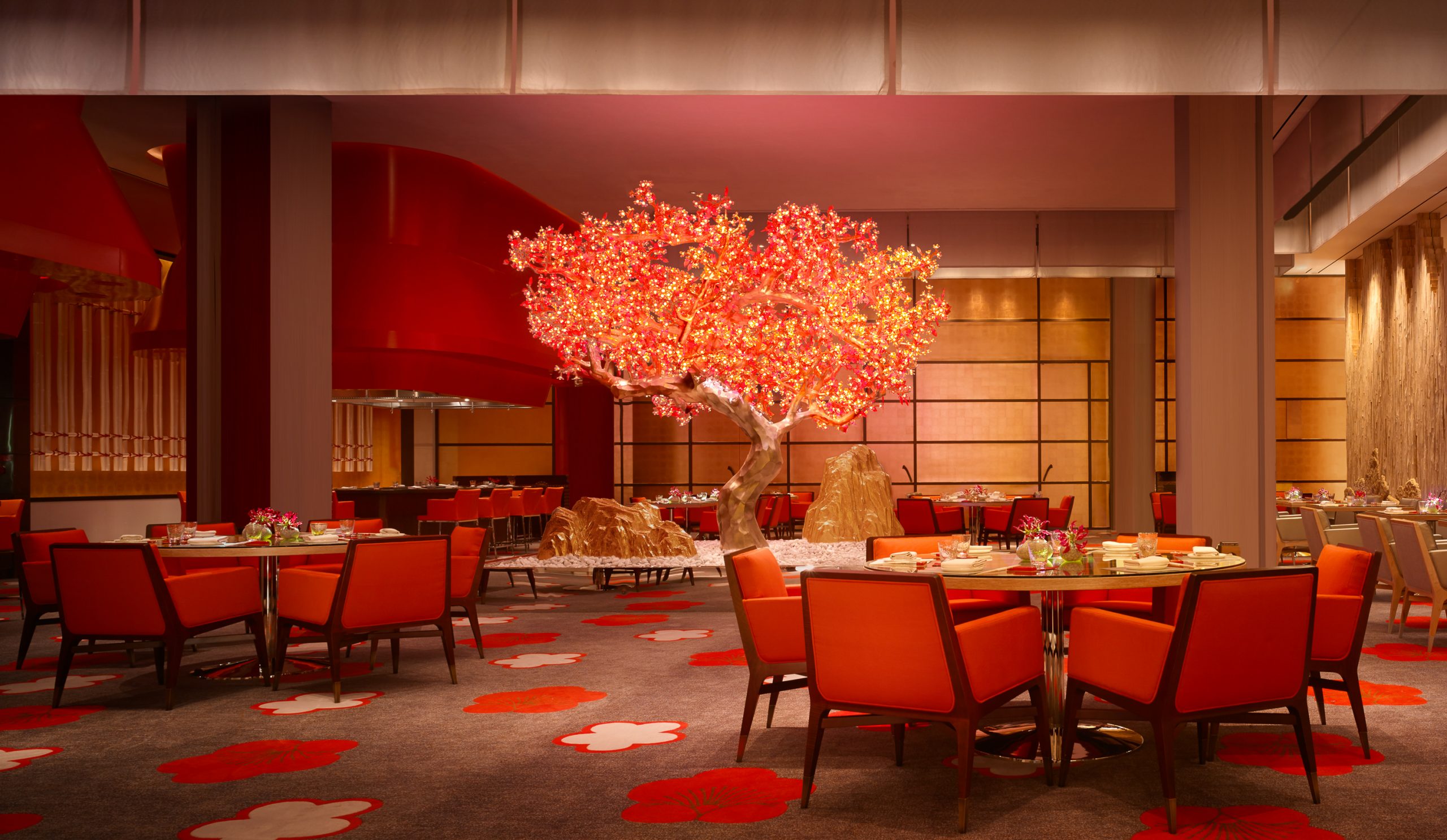 Want to eat like you're back exploring the Land of the Rising Sun? If a trip to Japan left you daydreaming of sushi, tempura and teppanyaki, then chances are, whatever it is you're craving, you'll find it at Mizumi inside Wynn Palace.  
Rated a Forbes Travel Guide Five-Star Restaurant, Mizumi epitomises the Japanese concept of omotenashi, the country's famed spirit of hospitality and service. 
Order from the omakase menu – meaning the fate of your meal is in the hands of the chef – or peruse the a la carte menu, which includes signatures such as Shiso tempura with Hokkaido sea urchin and Ishigaki wagyu A5 steak. 
If you're a hopeless ramen-tic, then take a seat at Hanami Ramen right next door, where the master chef of the 18-seat noodle bar will fix you up with a comforting bowl of broth with handmade noodles and authentic toppings.
Dine in the US: Grill 58, MGM Cotai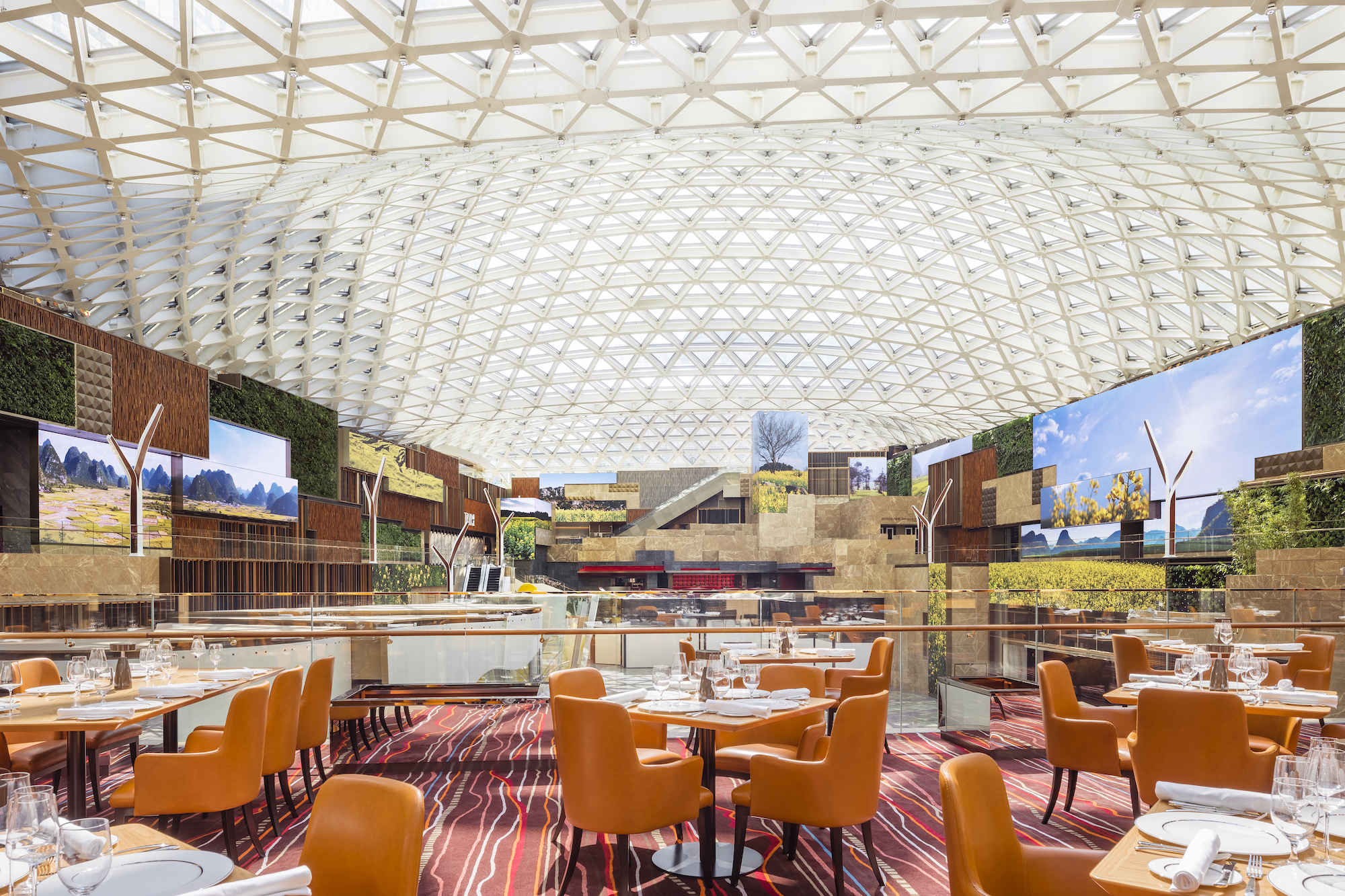 America's love affair with beef is serious business, but you don't have to hop on a plane to satisfy that hunkering for freshly grilled meat. Whether you like it blue, organic USDA dry aged, dressed up to the nines with sides or served simply with some silky béarnaise, Grill 58 at MGM Cotai definitely has the steak for you. 
Overlooking the Spectacle, the restaurant offers a great selection of meat and seafood and lets guests choose how their dish is prepared – from grilling over wood embers to expertly prepared on the teppanyaki plate. 
Sourced from around the world, the meat has been dry-aged in a custom-built Himalayan salt chamber, and runs the carnivorous gamut: rib eye, sirloin, tenderloin, porterhouse, strip loin and tomahawk. Other meats get a little love here too, with the likes of hay-smoked baby chicken, New Zealand lamb rack and Iberico pork chop rounding out the menu.