8 food trends for 2022: Here's a taste of what's cooking this year
8 food trends for 2022: Here's a taste of what's cooking this year

Link copied
We take a closer look at the simmering food trends that will likely shape how we shop, cook and dine in the year ahead.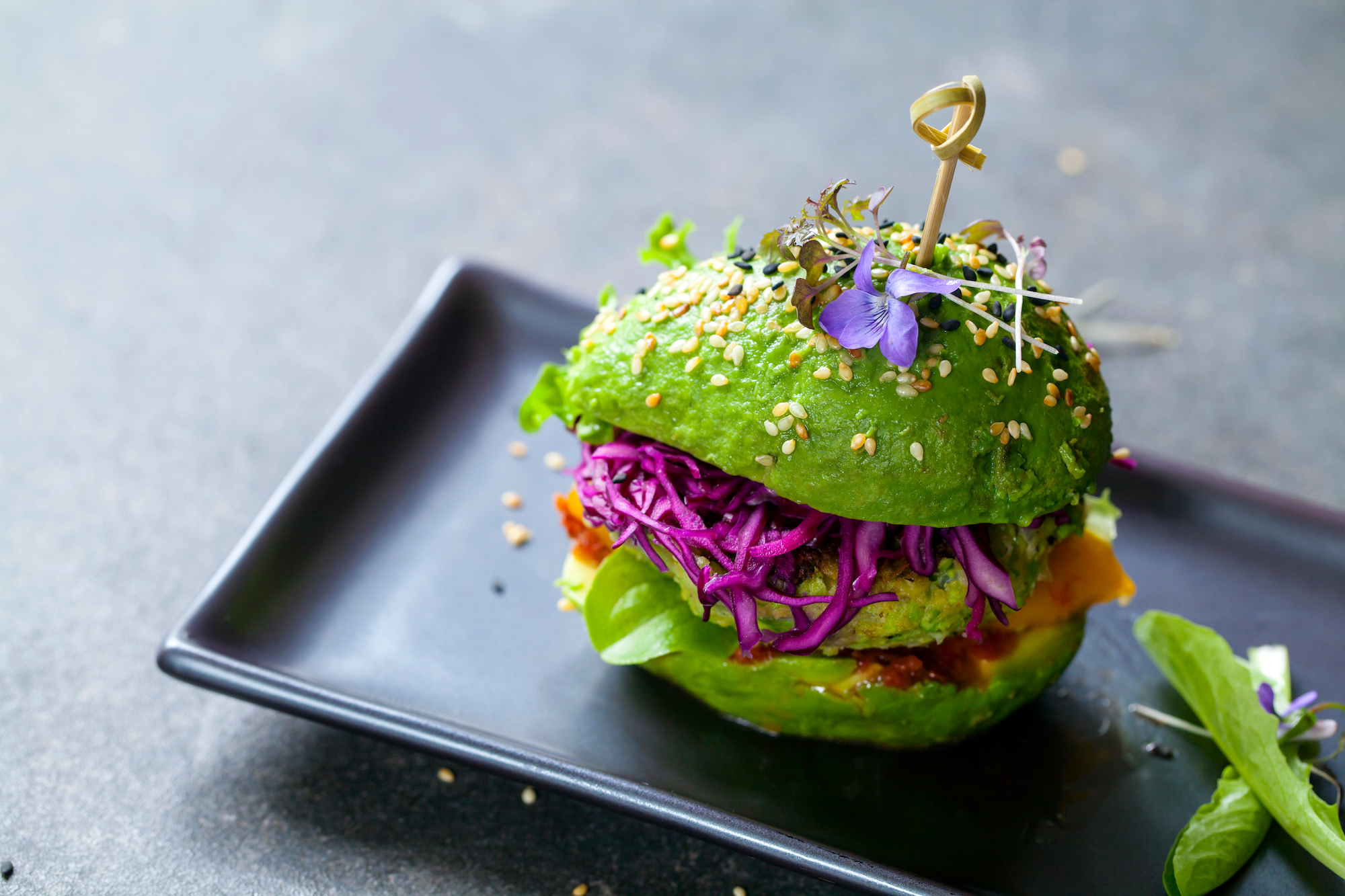 Just like bell-bottom jeans and hair scrunchies, food trends come and go. Last year, it seemed everyone and their cousin jumped on the bandwagon of TikTok crazes (baked feta pasta, anyone?), banana-bread bake-offs and pasta chips (who didn't buy an air fryer during Covid-19?). 
Some trends from the beginning of the pandemic – mastering homemade sourdough and normalising plant-based diets – have not only stuck around but actually continued their meteoric rise.
So what trends are on the menu for 2022? With a new focus on keeping ourselves happy and healthy, expect to see more plant-based options, non-alcoholic cocktails and spirits, and a conscious shift toward sustainable dining choices.
Below are our predictions for the foods, drinks and concepts that will be reaching a full boil in 2022.
1. The trend: Urban farming gains ground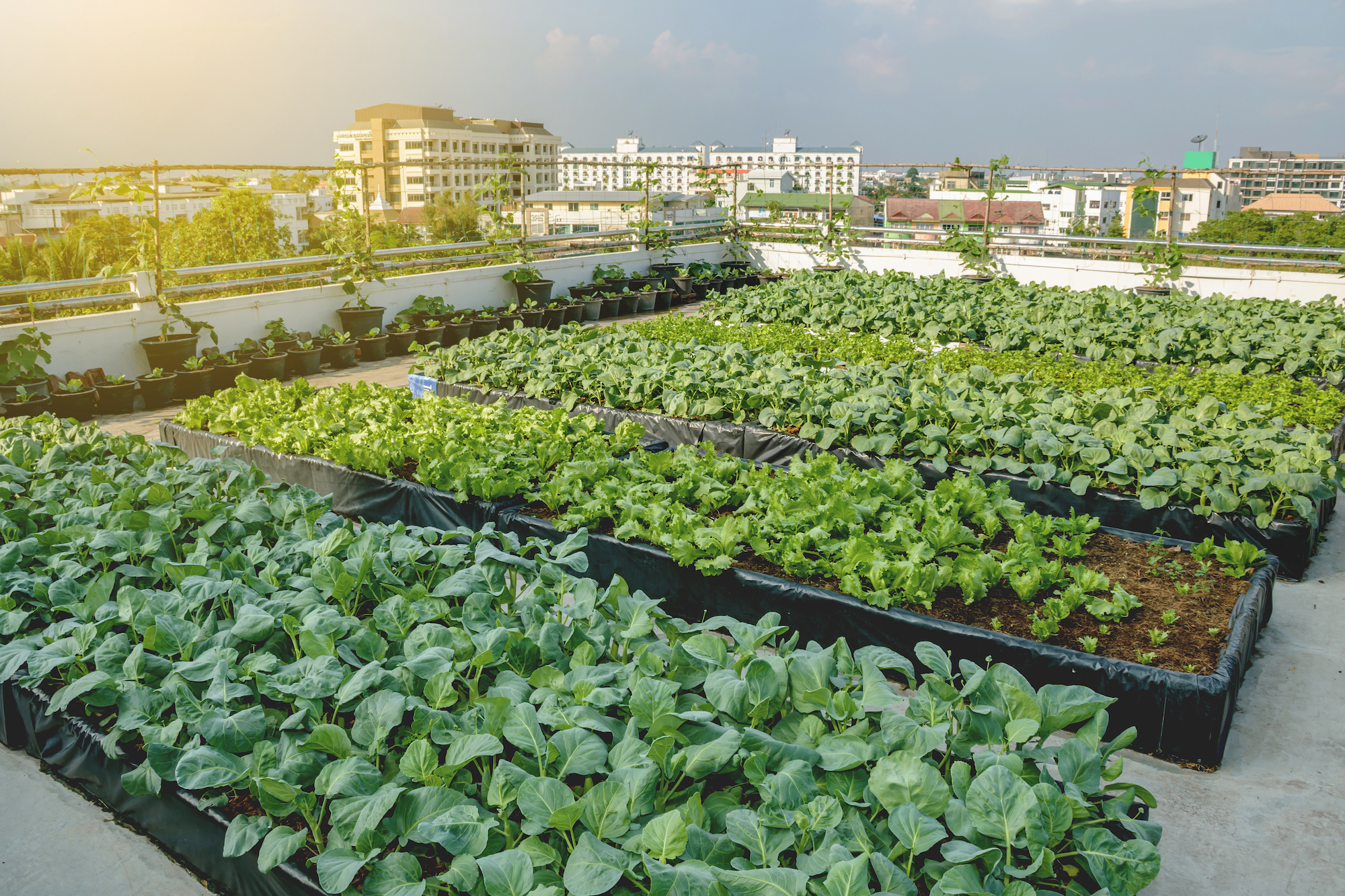 With advances in technology and consumers looking for more sustainable and local food sources year-round, urban farming has gained momentum over the past few years. From hydroponics and aquaponics to vertical gardens and urban greenhouses, Macao fits the bill for growing salad vegetables and microgreens in compact places. 
And while community gardens in Coloane have popped up in recent years, 2022 will see more restaurant's picking up the trend with rooftop gardens and farms. 
Try It: Grab some locally grown greens from It's Pure Productions (also sold at Supreme Supermarket) or Mighty Greens Macau.
2. The Trend: Hibiscus flourishes as 2022's 'it' flavour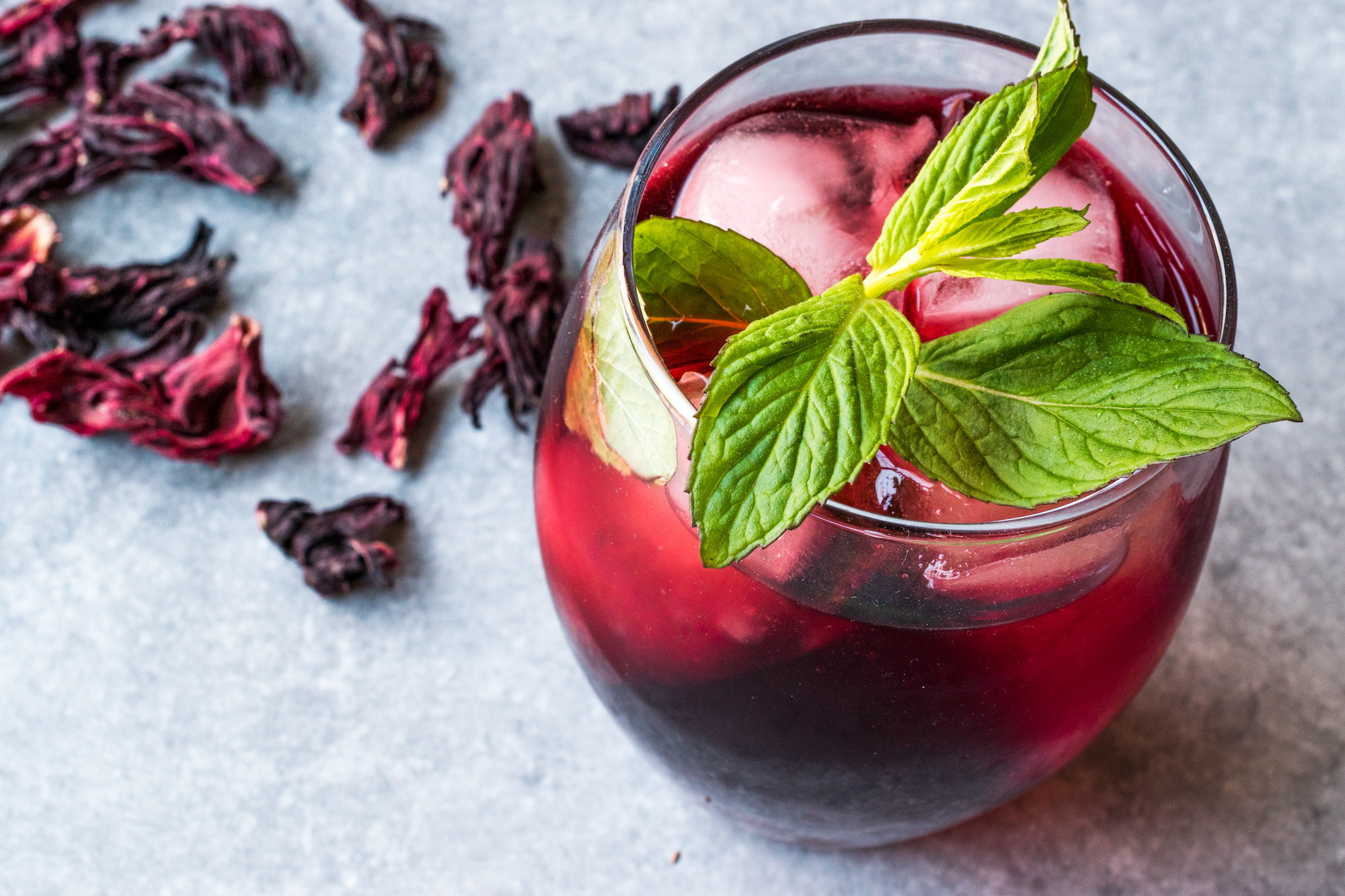 Flower power will be all the rage in 2022. While hibiscus tea has been on our radar for a long time, this year will see the tropical flower take root in ciders, sodas, desserts, cocktails, crudos and more. More than just a beautiful flower, hibiscus is touted for having numerous health benefits, including lowering blood pressure and cholesterol levels and treating heart and nerve diseases. 
Try It: Keep an eye on cocktail menus for hibiscus-infused libations – it's only a matter of time – or grab some dried hibiscus to add to your own recipes at home.
3. The Trend: Reducetarianism goes mainstream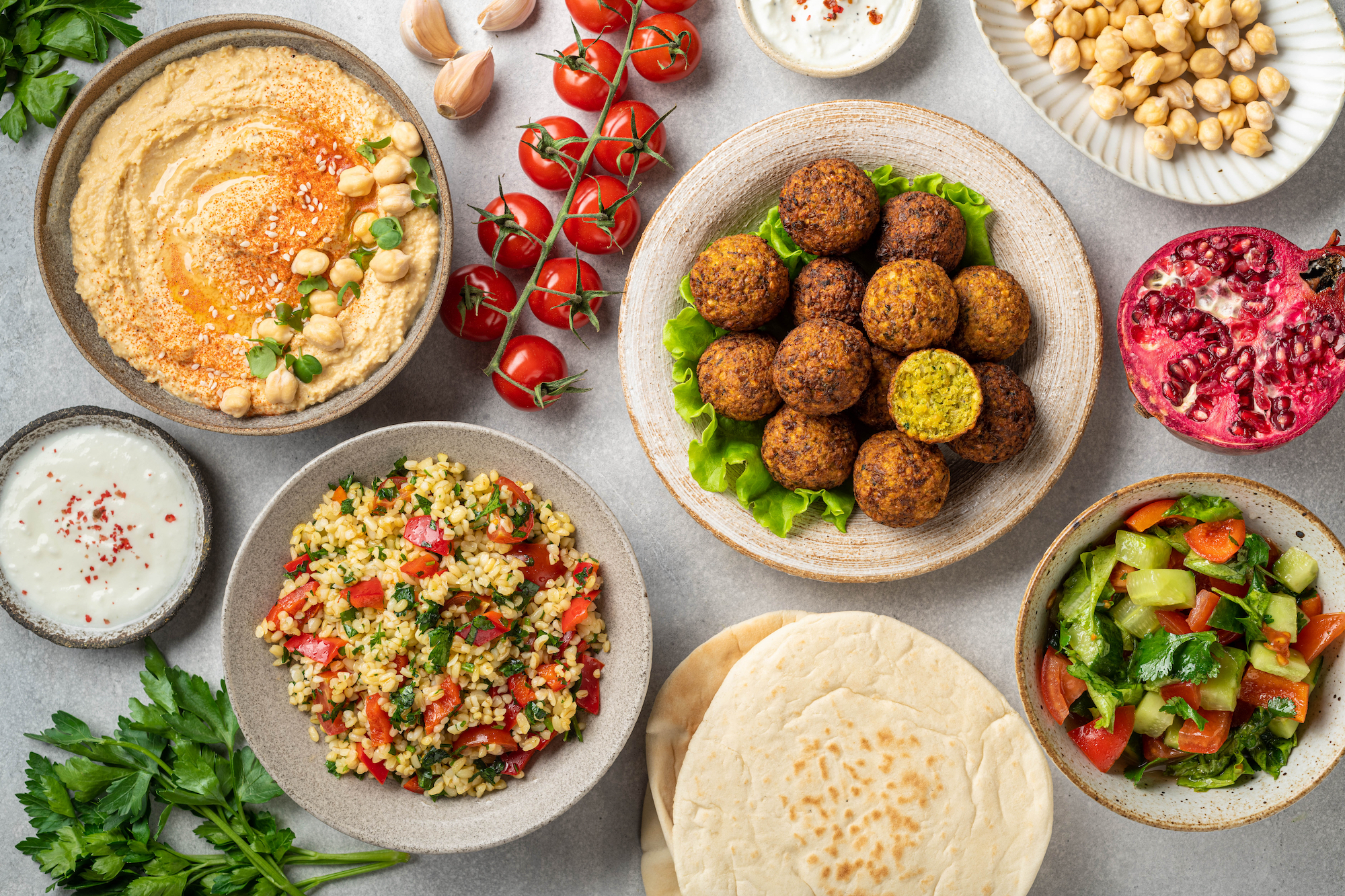 We've known for some time now that consuming commercially produced meat takes a toll on the planet. And while some people have taken an all-or-nothing approach to eliminate animal products from their diets, going cold turkey doesn't work for everyone. 
Reducetarianism – the practice of reducing meat, dairy and egg consumption without cutting them out completely – can be a more manageable, sustainable way for meat lovers to change their dining habits while still making a  significant difference in the world.
Try It: Start by introducing Meatless Monday into your routine, or try out Veggie Macau's great lunch-time vegetarian and vegan rotating menu. And to better understand our carnivorous tendencies, check out the documentary Meat me Halfway by Brian Kateman of the Reducetarian Foundation.
4. The Trend: Plant-based menus proliferate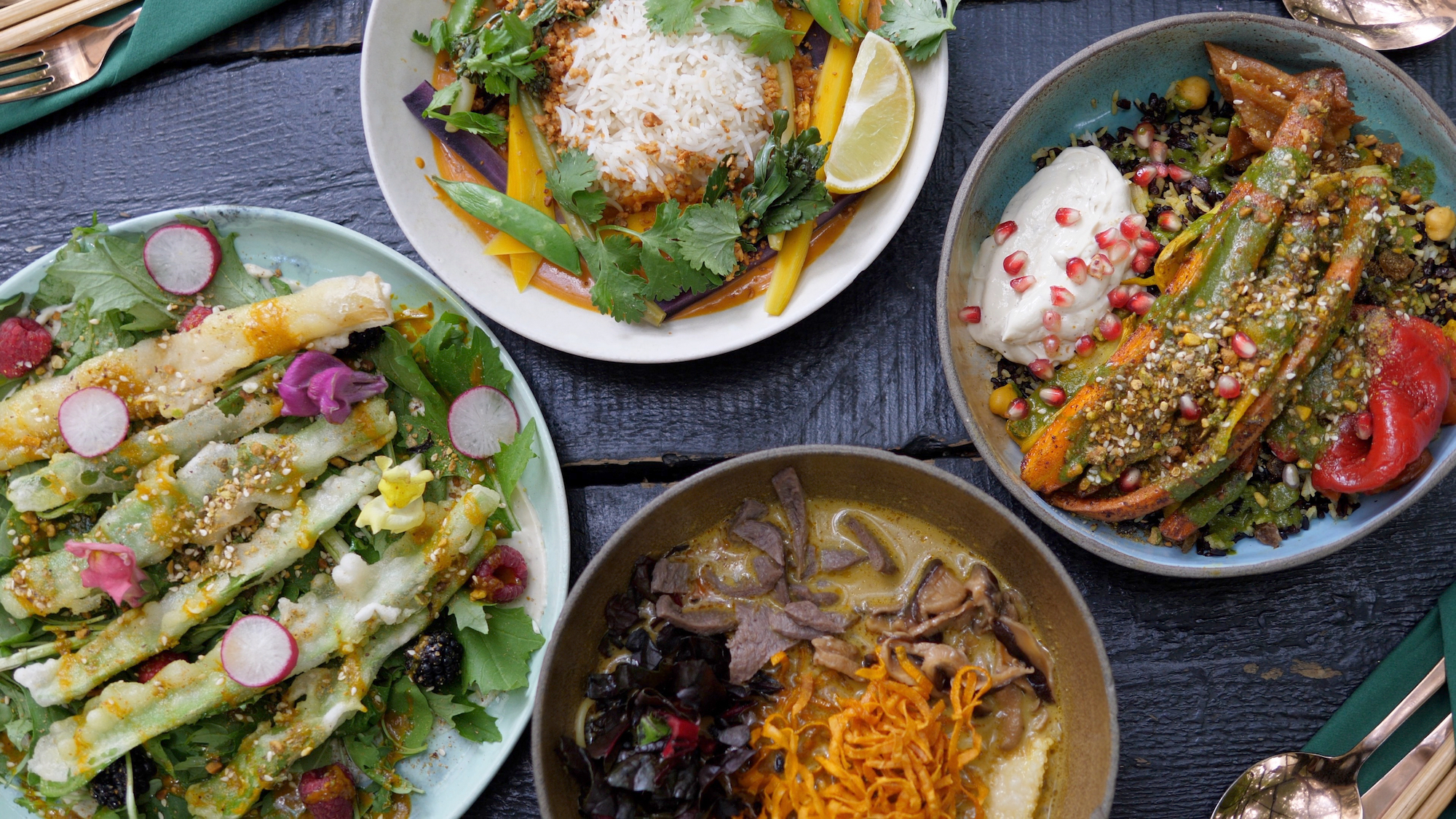 As the reducetarian movement grows, so too do the plant-based options on restaurant menus. Gone are the days of just one token vegetarian dish. The pandemic has exposed weaknesses in our global food systems and intensified scrutiny of meat- and seafood-based diets. 
As a result, many chefs of Michelin-starred restaurants, including Daniel Humm and Alain Ducasse, have left meat behind and joined the plant revolution. And in 2022, we expect to see many more meat-free restaurants popping up and turning the dining world on its head. 
Try It: Check out the "Green Cuisine" vegan menu at Brasserie at The Parisian Macao, or any of the vegan and vegetarian menus at all Wynn Macau and Wynn Palace dining outlets.
5. The Trend: Buzz-less spirits redefine happy hour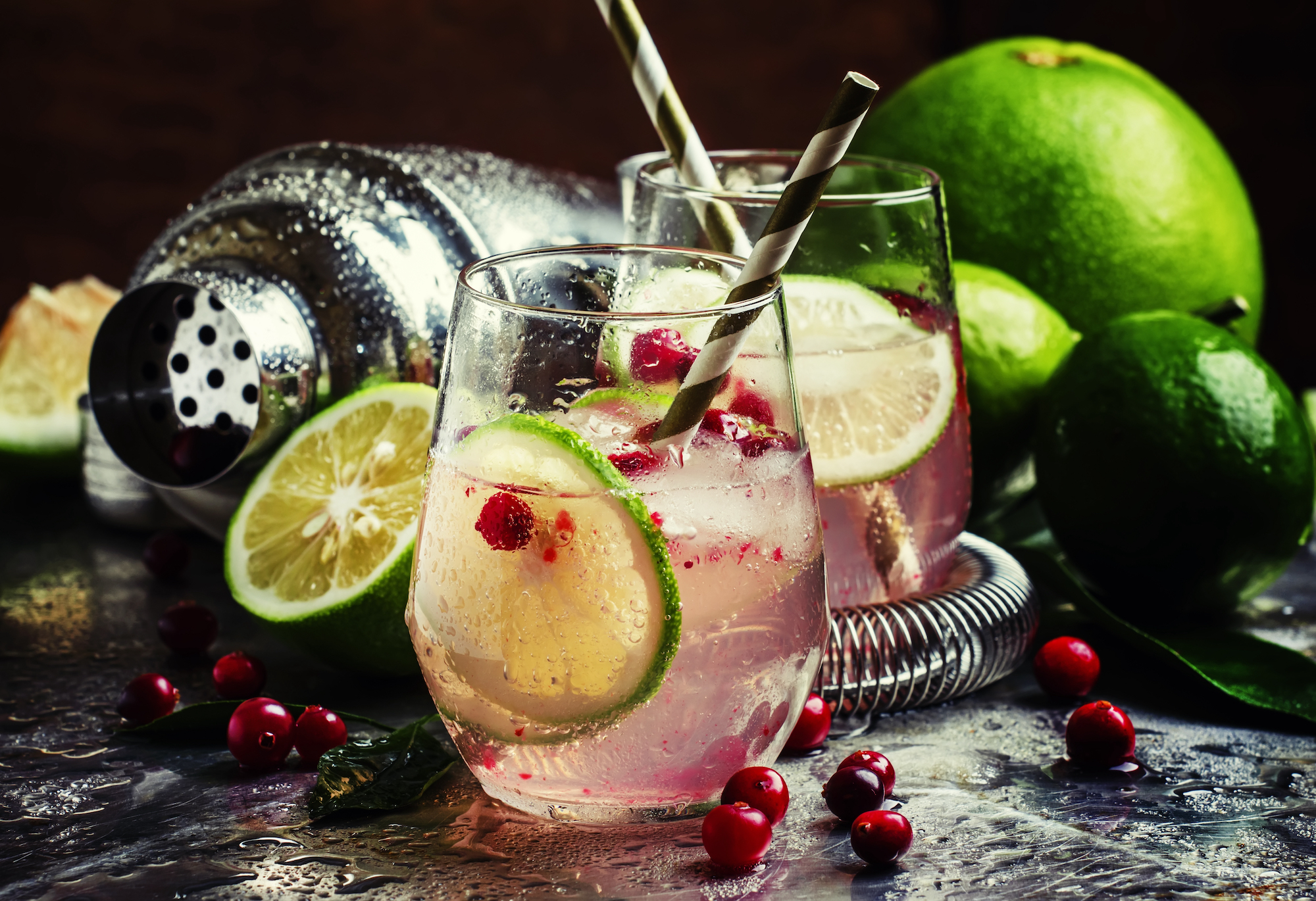 When a global pandemic hits and things get tough, it's only natural to reach for some wine. However, over the past two years, people have become increasingly aware of alcohol's negative effects on the body and mind, with many former enthusiasts dabbling in "drysolation" in 2021. 
The trend is poised to grow and evolve in 2022, with an increasingly varied line-up of alcohol-free or low-ABV drinks that provide the taste and sophistication of cocktails without the hangover. 
Try It: Sip on a cold non-alcoholic beer at Paulaner Wirtshaus Macau; or enjoy a mocktail that has been as carefully crafted as the rest of the menu at Mesa, Grand Lisboa Palace. For a nice bottle of bubbly, Copenhagen Sparkling Tea Company – a combination of Nordic innovation and Asian tea traditions – has created a range of organic low- or non-alcoholic sparkling drinks, which can be found at Grand Lisboa, MGM Macau, Four Seasons, and City of Dreams.
6. The Trend: Primal cooking heats up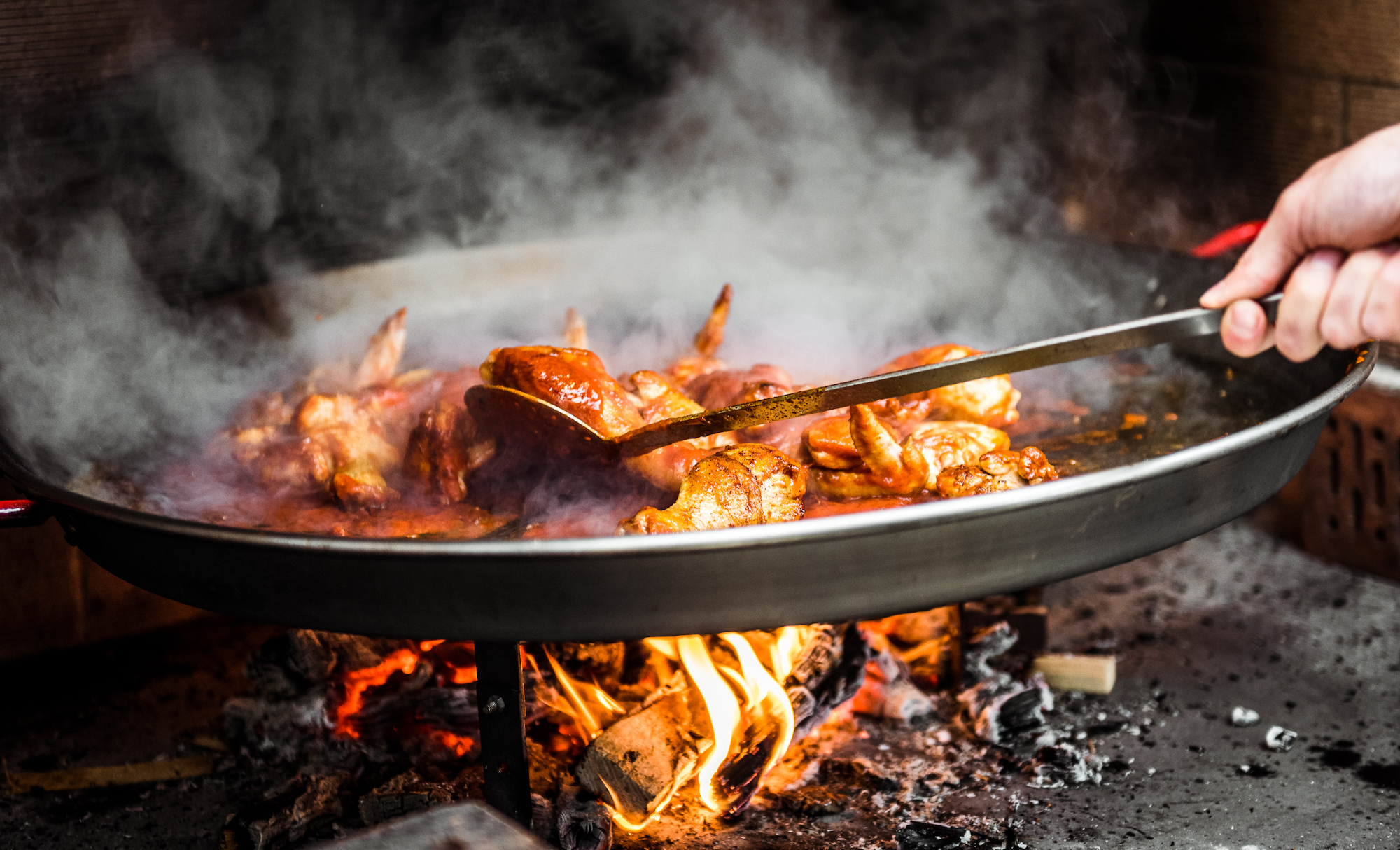 While open-fire cooking may have fallen out of fashion in favour of modern technology, the simple yet effective technique is making a comeback in 2022. Reminiscent of ancestral techniques, the wood used is as natural as can be, and flavours run the gamut from hickory and mesquite to cherry and almond.
Try It: Head over to North Palace at The Londoner Macao, where they specialise in primal cooking. An Asado fire pit roasts whole lambs, a two-metre-long grill is laden with Xinjiang-style skewers, and the wood-fired oven roasts Beijing duck to perfection.
7. The Trend: Dinner parties make a comeback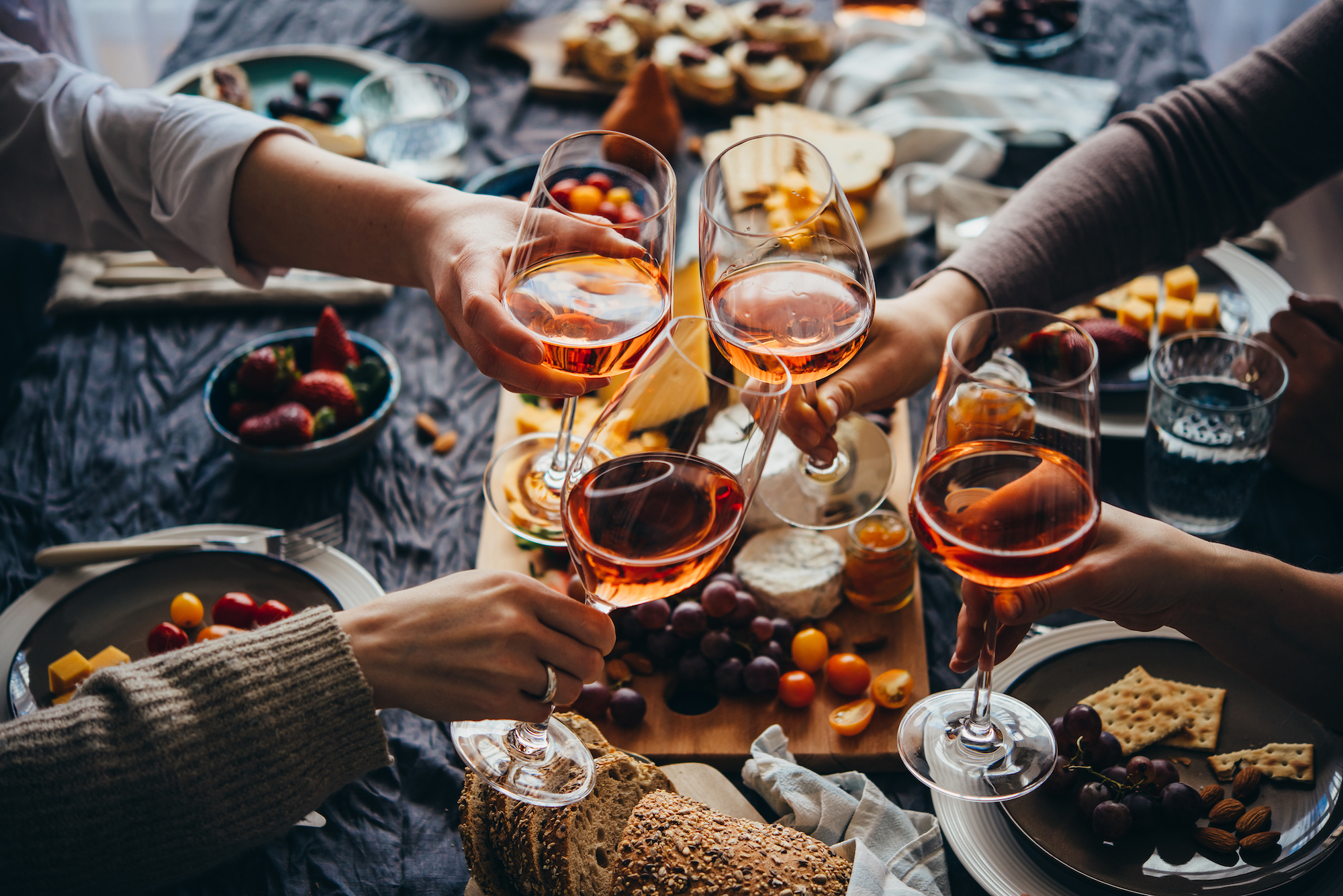 Between partial lockdowns and remote work arrangements during the Covid-19 pandemic, more people have started experimenting in the kitchen, whether it's honing their cocktail-making skills or mastering a five-course meal. And with fewer events and gatherings than usual, people are keen to host family and friends and show off their newfound skills at the same time.
Try It: If socialising is more appealing than cooking, enlist the help of local restaurants to do the catering for you. For example, Indi Pop can whip up a gourmet Indian meal for you to enjoy in the comfort of your own home. And if you want to impress your guests with your cocktail flair, sign up to become a Fan of MO at Mandarin Oriental, and enrol in their two-hour private mixology masterclass.
8. The Trend: Raise a glass to potato milk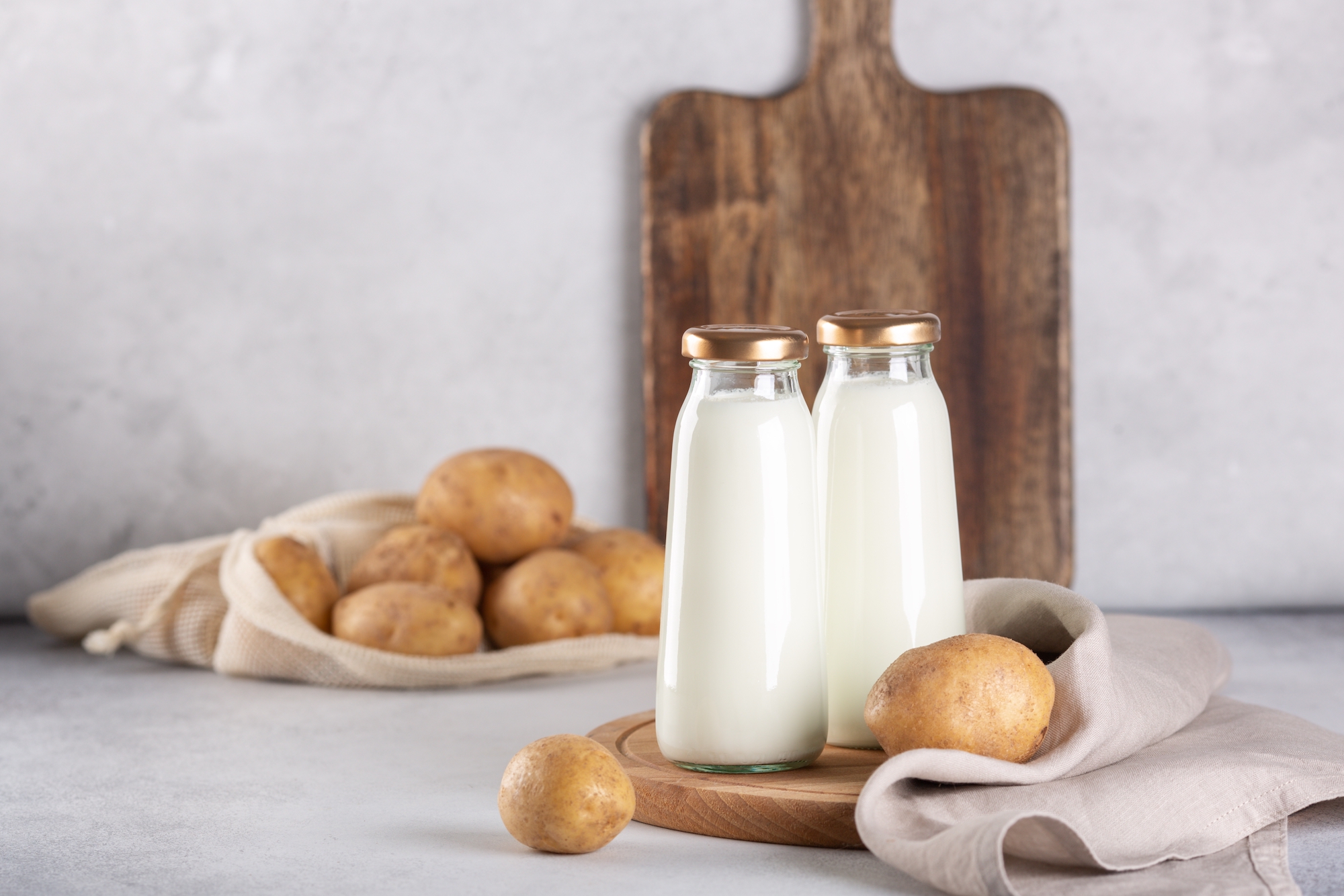 Move over almonds, soy and oats – the humble potato could become the plant-based milk of choice in 2022. Potato milk is low in sugar and saturated fat, making it a healthy (although relatively starchy) alternative to cow's milk for those following plant-based diets. Swedish vegan-friendly, plant-based drink company, DUG recently introduced the world's first line of commercial potato milk, and have plans to launch in China in the near future.
Try It: While we wait for potato milk to hit shelves in Macao, make your own with this recipe by Go Dairy Free, a leading resource for dairy-free diets.