May visitor arrivals 5,200 per cent up y-o-y but still 74 per cent down from 2019
May visitor arrivals 5,200 per cent up y-o-y but still 74 per cent down from 2019

Link copied
Most visitors still come from the mainland; but visitor numbers still have a long way to go before returning to pre-Covid-19 'normal' .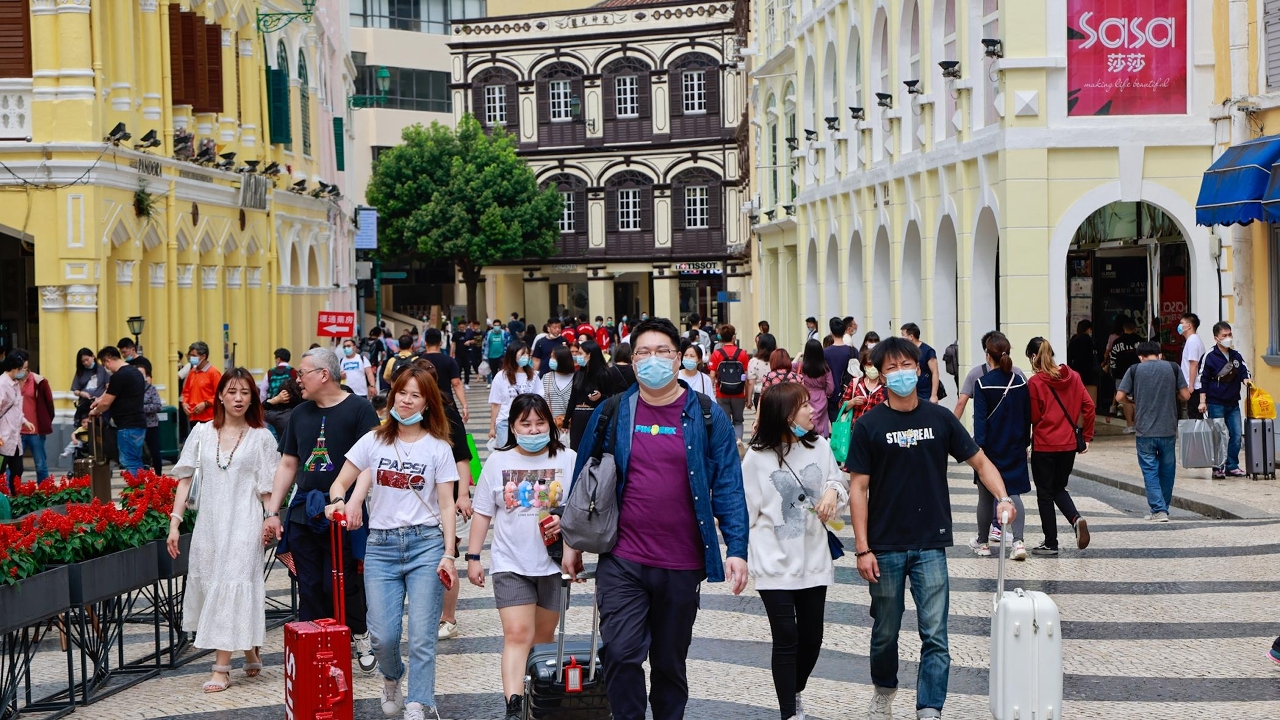 Macao recorded 866,063 arrivals last month, a year-on-year growth of 5,268 per cent, the Statistics and Census Bureau has announced.
However in May 2020 Macao was almost completely closed to tourism because of the Covid-19 pandemic with only 16,133 arrivals, hence the apparently huge increase in arrivals. Prior to the Covid-19 pandemic, Macao had recorded 3,396,835 visitor arrivals in May 2019.
Month-on-month, visitor arrivals rose 9 per cent. In May, the city recorded 473,808 overnight and 392,255 same-day visitors. On average, overnight visitors stayed for 2.9 days. 
Mainlanders accounted for 91.8 per cent of all visitor arrivals in May, which also recorded 64,265 visitors from Hong Kong and 6,363 visitors from Taiwan. 
Due to the Covid-19 pandemic, foreign nationals without a Macao residence or work permit have been barred from entering the city since March last year.
Special entry rules have been in place for mainland, Hong Kong and Taiwan residents visiting Macao since early last year. 
In the first five months of the year, visitor arrivals increased 4.7 percent to 3.399 million.