Leading by example: Meet 3 powerful women in Macao who rose to the top of male-dominated industries
Leading by example: Meet 3 powerful women in Macao who rose to the top of male-dominated industries

Link copied
This International Women's Day 2021, we celebrate three women in Macao who smashed glass ceilings in aviation, banking and construction. They share their personal stories, challenges and advice for ambitious young women.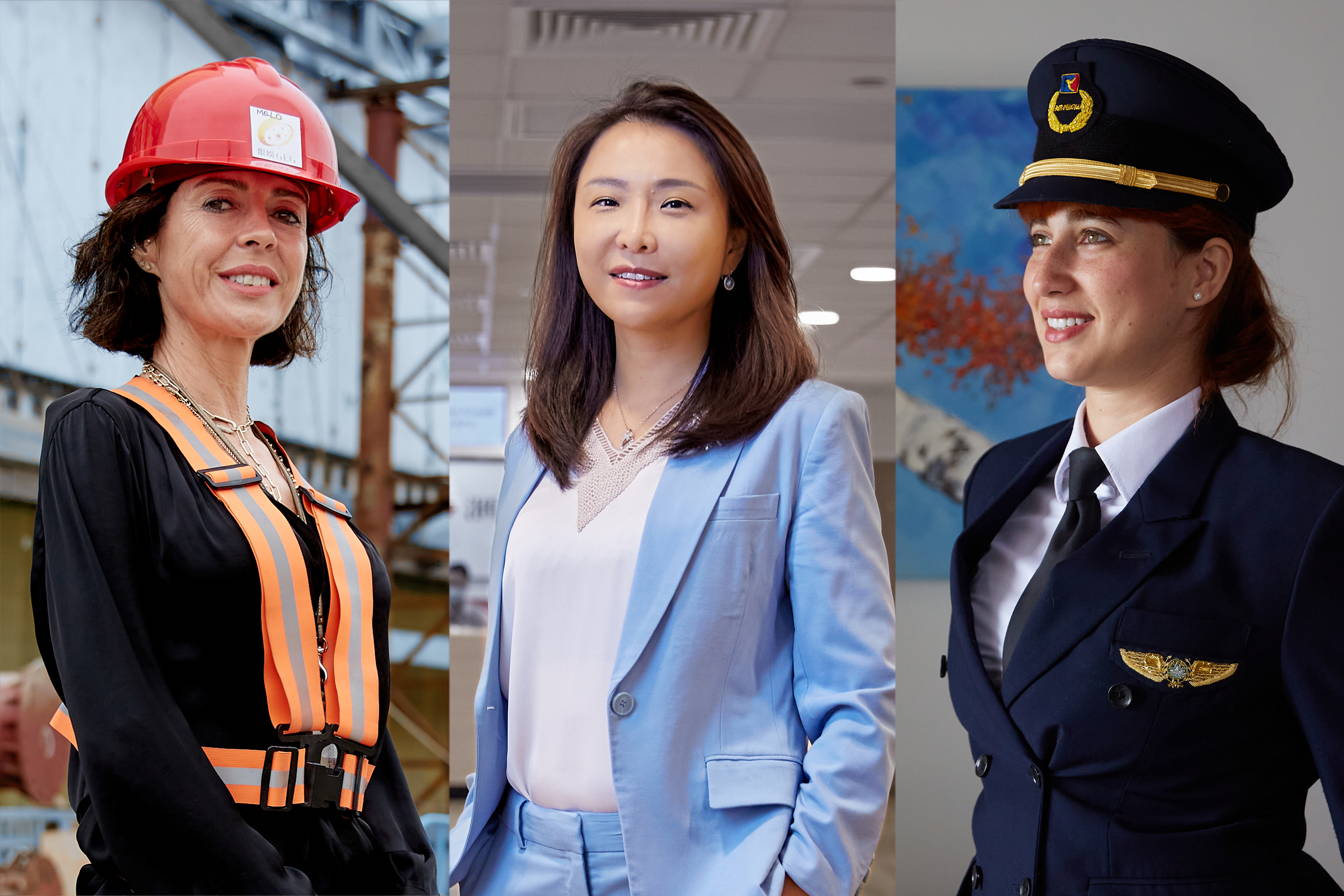 Every year on 8 March we celebrate International Women's Day – an annual global moment to celebrate the social, economic, cultural and political accomplishments of women. This year's theme is #ChoosetoChallenge, with a call to action for all of us to step up and challenge gender bias and inequality wherever we see it.  
Despite progress in recent decades, we're still a long way away from closing the gender gap, particularly in senior roles. A 2020 analysis by Mercer of over 1,100 organisations across the world found a leaky pipeline for women in leadership, with only 23 per cent of executive jobs filled by women. And according to the World Economic Forum, at the current pace, it could take 99.5 years to reach gender parity globally. 
To mark International Women's Day, Macao News talked to three women in Macao who have broken through the glass ceiling to hold powerful positions in historically male-dominated fields. They are inspiring, motivational, and most importantly, paving the way for young women to follow in their footsteps.
Mafalda Mesquita de Melo: Breaking through the steel ceiling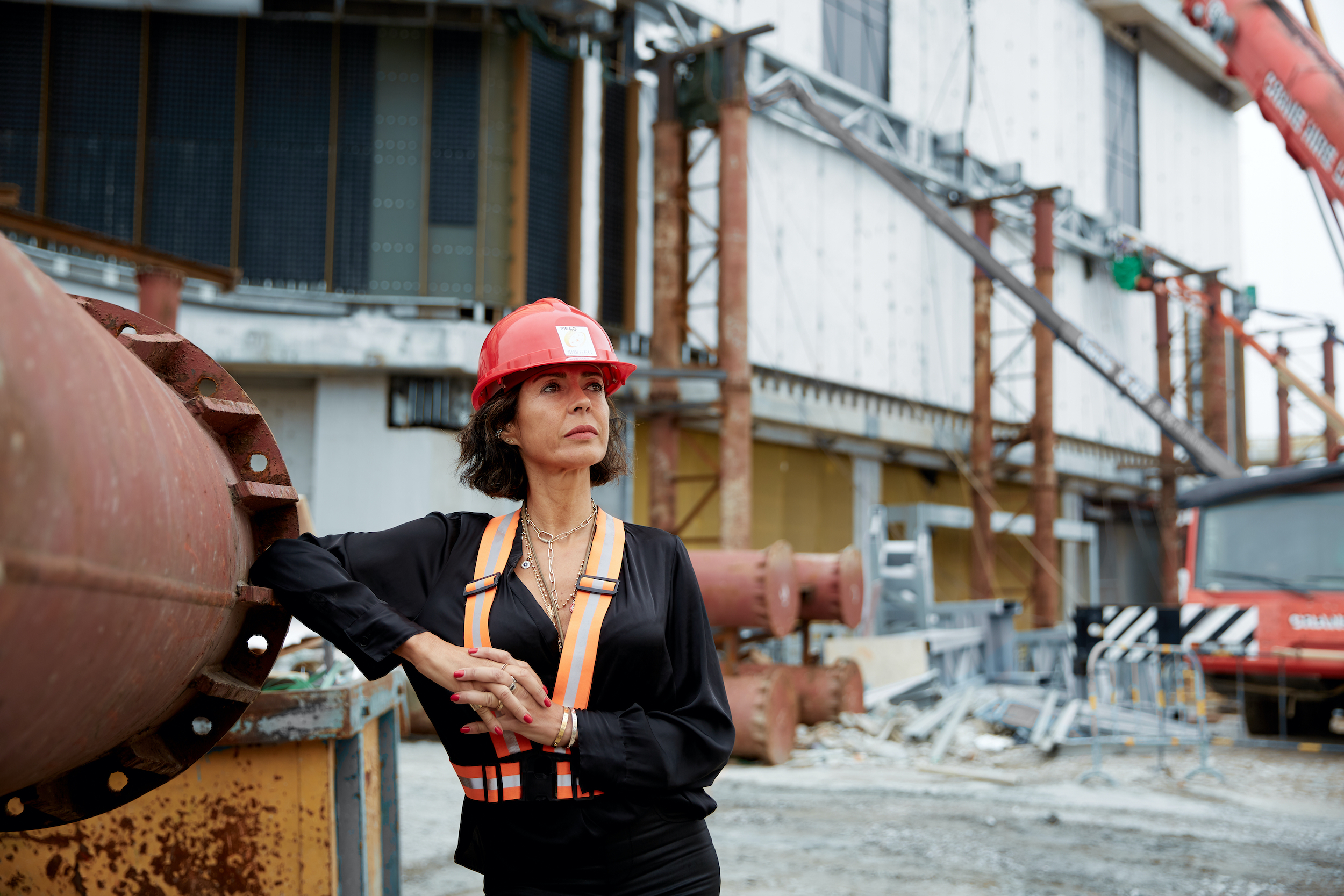 The clichéd image of an engineer may be a man in a hard hat, but Mafalda Mesquita de Melo, the Senior Project Manager of Construction at Galaxy Entertainment Group (GEG), is determined to level the playing field. 
After graduating with a civil engineering degree in her native Portugal, Melo worked her way up the construction ladder, before moving to Macao in 2005 with her husband and young family. 
Positions as Chief Engineer at Focus Airport Services and Sands China laid the foundations for her career in Macao, before joining GEG in 2012. Here she has been responsible for the structural steelworks of the Galaxy Macau Phase 2 extension project, and the current construction of the new Convention Complex in the resort's Phase 3 project. 
As one of the only women to hold a senior role in Macao's construction industry, Melo talks about her love of building, the importance of female representation, and swapping her stilettos for steel-cap boots. 
Macao News: How did you get involved in the construction industry?
Mafalda Melo: My dream was always to build dams and seaports, so I did my degree in civil engineering, majoring in hydraulics and water resources. Because there weren't a lot of opportunities in that field, I ended up working for a construction company in Portugal helping people to build their dream homes, which I really loved. It was a great pathway into the industry, and I've since worked for many other companies in both public and private sectors. 
MN: What is a typical day like for you? 
MM: As a client, GEG has consultants and contractors working for us, and we manage our construction sites like it's our own home being built. My time is split between the office, where I coordinate with contractors and follow up on any issues, and on site, where we check that everything is being done correctly and as planned.
MN: Do you feel like you have faced any barriers as a woman in your field? 
MM: I have just had to work extra hard to prove to people – and myself – that I belong. The world is still very male-dominated, and the construction industry is a little bit behind in equal opportunities for women. I like to fight for equality, and we still need that of course, but I think we can do more by working together and not against each other. The only way we can survive in unfamiliar situations is to support each other.
MN: Did you have any female role models in your field? 
MM: All of my teachers at university were male, except for my Water and Wastewater Treatment Systems teacher. She was interesting, and someone that I looked up to. She was beautiful, charming and had a brain. It's nice when we see women like that in these industries. 
MN: Did your family ever pressure you to pursue a more "female-oriented" career?
MM: Not at all. Both my parents were amazingly supportive. My father was raised by his mother and three sisters, so he was a man that understood women. He always liked to see me challenge myself, and was always proud of anything I achieved.
When I was studying and had my daughter, the first year was very difficult and I told him I wanted to quit. He said I couldn't quit when I had come so far, and that he and my mother were there to help with whatever I needed. 
MN: Why do you think it is important for women to hold senior roles?
MM: We need to demystify the image of construction as a male-dominated industry. I think women can make an important difference in this field. And it is definitely a vision that can be achieved in GEG where cross-team support and gender equality are embraced.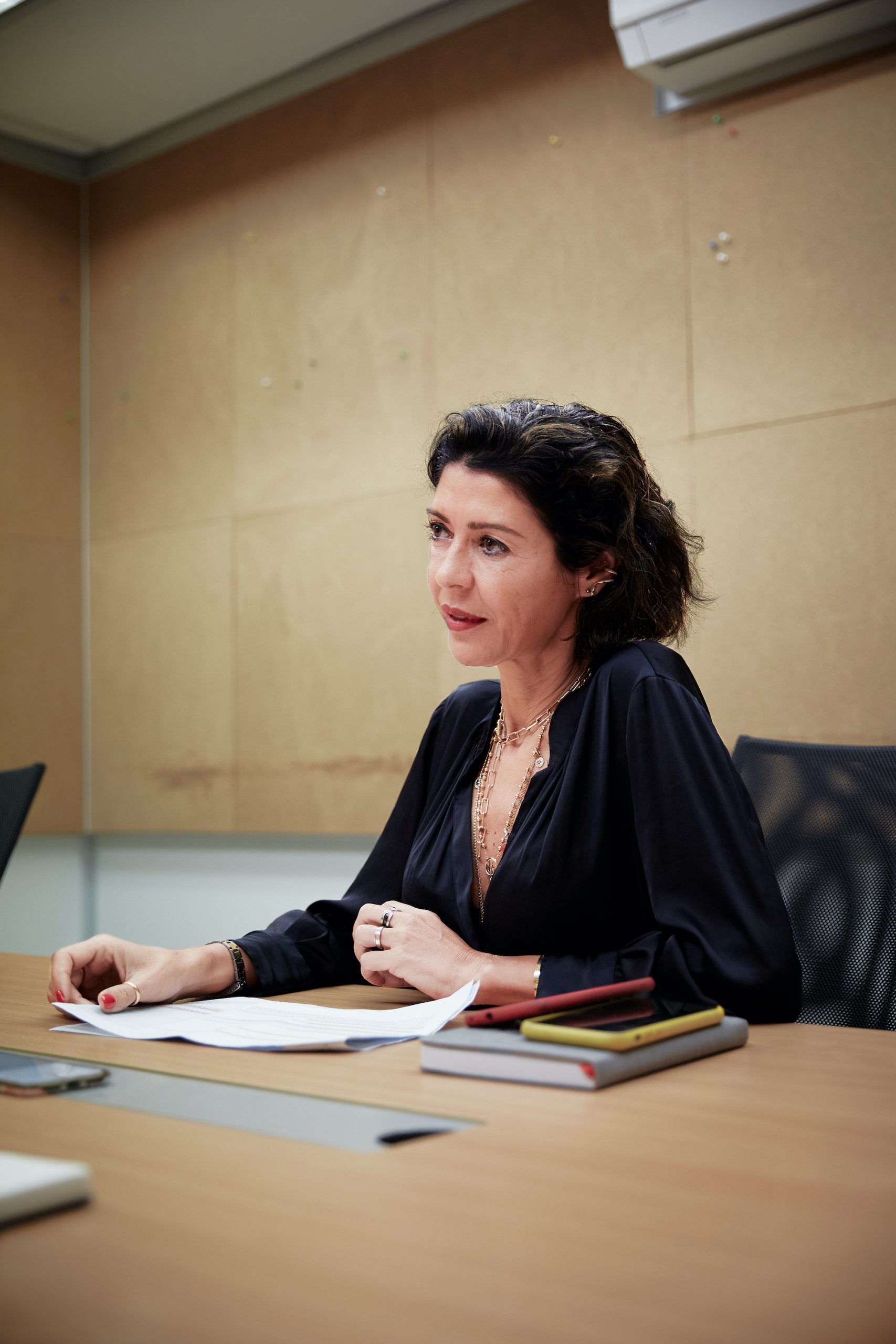 MN: What qualities do women bring to the table? 
MM: I think women have another way of looking at problems and dealing with conflict. We can be a little bit more sensitive to issues around us, and approach things a bit differently than men do. 
MN: What's the most important piece of advice you'd give to a woman thinking of starting a career in your field? 
MM: Be persistent. Believe in yourself and do not give up. Share your experiences and your stories, as they will influence the next generation and other women. Know your own worth, and advocate for female colleagues. One woman can make a difference, but together we can rock the world. 
MN: Are there any stereotypes attached to women in your industry?
MM: Yes, I think there are. When people meet me for the first time, most don't believe that I work in construction. Just because women work in construction doesn't mean they have to be masculine. We can keep our femininity while still doing the job. 
I am a woman first, and I will always dress that way.  A long time ago when I was on site working for a different company, a colleague asked me why I was dressed so nicely, which I thought was a strange thing to comment on. This is a job just like any other. If you are a chef or a police officer, you dress in your uniform – just like I am. I can still do anything – and I can also do it in heels.
MN: Did motherhood ever complicate your career? 
MM: When I was younger I didn't know my worth, or believe in myself, so entering a man's world as a young mother was quite difficult. My first professional experience was quite tough, as I put a lot of extra pressure on myself. I wanted to show them that I was the same as before, and no weaker just because I was now a mother. 
I once took my sleeping daughter to a site in the middle of the night before a big storm hit, just so that I could show my support to my team while they prepared. That was a lightbulb moment for me; I understood that I didn't have to prove anything to anyone, and that a healthy balance between both worlds is not only possible, but vital to the success of working mothers. 
MN: How has your career influenced your two daughters? 
MM: I think they are proud. They are also girls who fight for their ideas and goals, who challenge themselves and who want to achieve great things. It's also nice to have something tangible in my work – when we come to Galaxy Macau on the weekends, I can say to them, "Look, I helped build this." They study and work hard because they see me working hard. I hope I have been a good example for them. 
MN: What does the 2021 International Women's Day "Choose to Challenge" theme mean to you?
MM: This should be a day to challenge a lack of gender equality, to celebrate women's successes and achievements, and to show support and solidarity. For me, it's about working to secure equal rights, challenge gender narratives and establish a brighter future for our daughters.
Karen Wang: The power of curiosity and confidence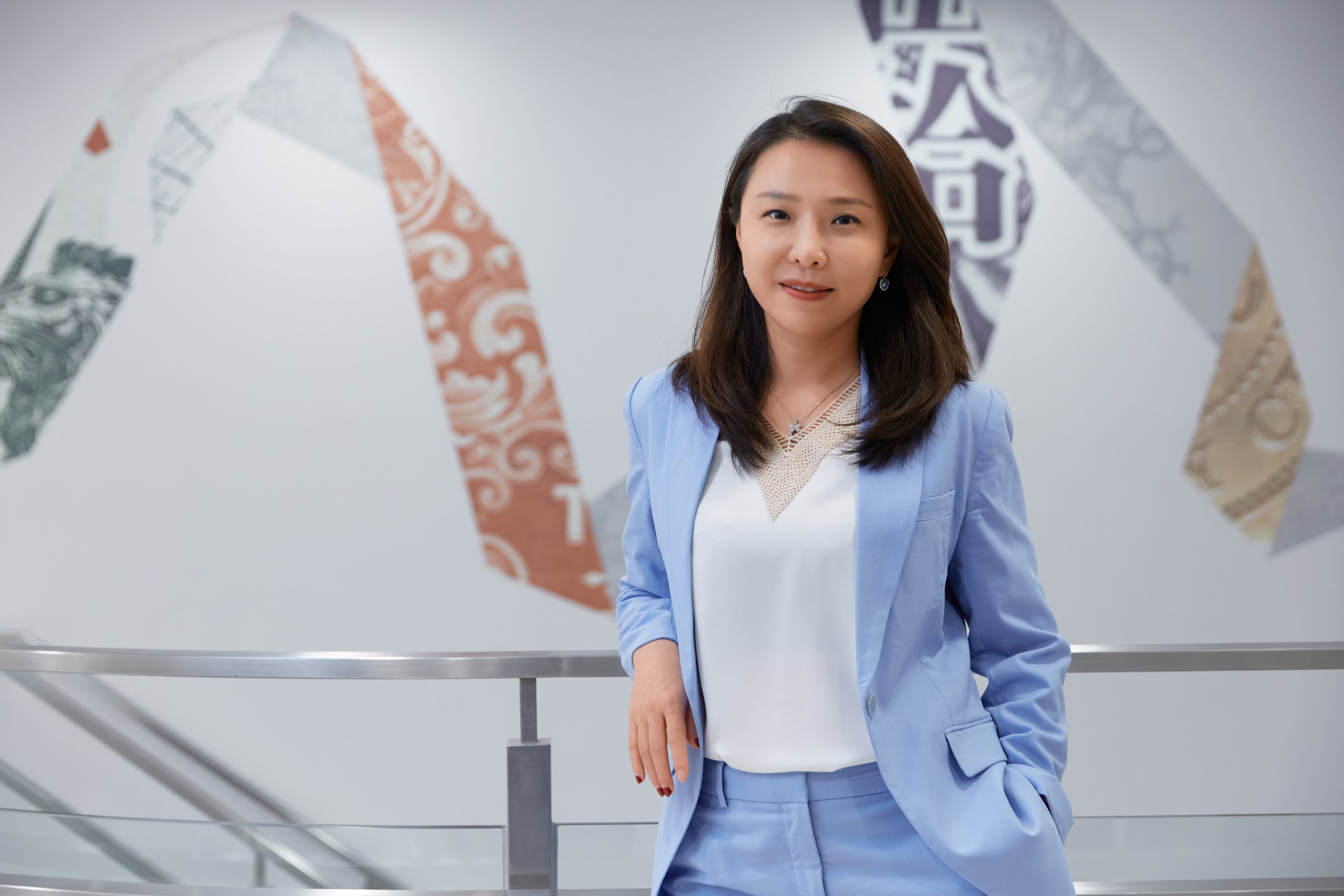 In a world where female executives remain rare, HSBC Macau CEO Karen Wang's rise to the top echelons of Europe's largest bank is a beacon of inspiration for gender diversity in the finance industry.   
Wang, who is originally from Beijing, joined HSBC China in 2004. She was promoted to Branch General Manager in Suzhou before moving to Hong Kong in 2017 to work in healthcare and cross-border business development with China.  
In 2020, Wang became the first female CEO of HSBC Macau in the company's 48-year history. To celebrate International Women's Day, Wang talks about rejecting gender bias, the power of diversity, finding confidence and why young women should dream big.  
Macao News: How did you get into the banking industry?
Karen Wang: After completing a degree in mathematics and economics in the UK, I returned to Asia and joined HSBC as a management trainee. I always knew I wanted to be involved in the finance industry. When I was studying abroad, I opened my very first bank account with HSBC, and that's also the bank my parents used to pay my tuition. So when I applied for a job in the banking sector, I knew I wanted to choose HSBC.
MN: Why do you feel it's important to see more women in positions of power? 
KW: Companies need more equal distribution of power to succeed. A 2019 McKinsey report showed that companies with gender diversity on their executive teams are 25 per cent more likely to experience above-average profitability than those without. 
At HSBC Macau, we actually have a perfectly balanced and diversified team; we have several other female leaders on our executive team, including the Chief Risk Officer, Head of HR, Head of Personal Banking, and the Chief Financial Officer.   
MN: What's the biggest challenge for women trying to break into male-dominated fields?
KW: Sometimes, women underestimate themselves and suffer from insecurity about their knowledge base. They may focus on things that they are not too sure about, or wonder if they are good enough. We need to be open-minded, confident in ourselves and have the drive to succeed.
Putting yourself forward as someone who is knowledgeable is the real challenge that we all need to cope with. Especially with the digitalisation of our daily lives nowadays, there is a real opportunity to develop our skillset. How well can you adapt and learn, and then put yourself out there? 
MN: What advice would you give to a woman thinking of starting a career in your field? 
KW: Stay curious. Be yourself, and don't try to be a square peg in a round hole. Also, you should always have a backup plan in mind, because what you plan for may not turn out how you had hoped. 
MN: How important is it for women to lift each other up? What does that mean to you in practice?
KW: I am seeing the next generation enter the banking industry, and I know that they need to develop their skill set. I try to provide a certain flexibility, and a platform broad enough to enable them to succeed. That's my objective for younger women – to help them, foster them and provide a challenging job that helps them grow. The reality is that women need to do whatever we can to support one another.
MN: As CEO, how are you helping women advance their careers?
KW: As an organisation, HSBC had actually already set a goal of 30 per cent female leadership by 2020. Company-wide, we're currently at 30.3 per cent, so we're headed in the right direction! 
In our day-to-day work, we ensure there is transparency and fairness when it comes to things like hiring, promotions and retention. From the very first day on the job, we have to ensure that everyone has equal access to opportunities.  
We've also rolled out many policies to better support women in the workplace. For example, working arrangements that include flexible working hours, part-time positions and remote-working locations. This helps more women, especially working mothers, achieve a better balance between work and family life.
This year, we're launching a coaching and mentorship programme for women, as well as a talent pool for our female colleagues where they can build professional connections and find business opportunities.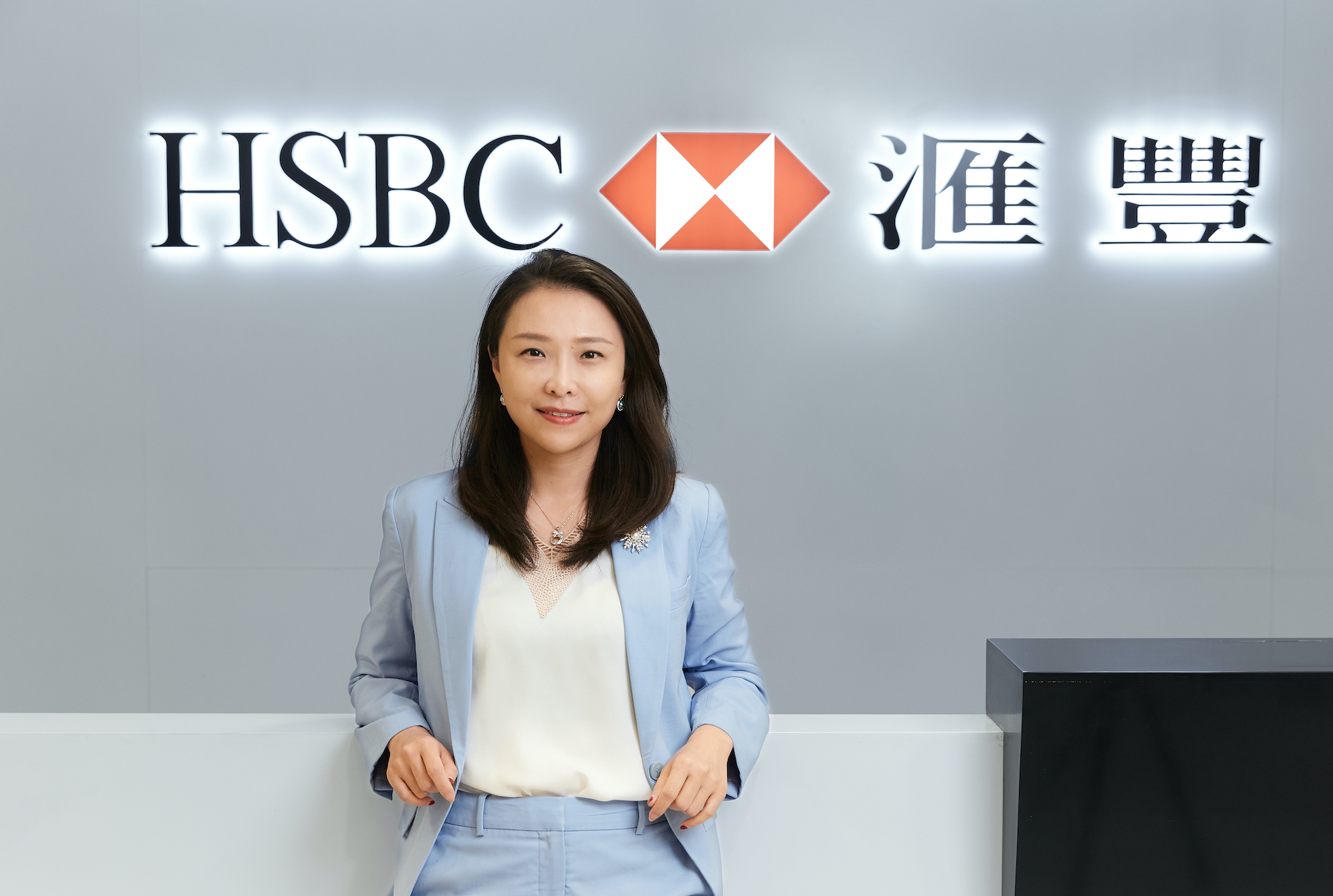 MN: What's the best piece of advice you have ever received?
KW: When I first started with HSBC, my mentor told me: "You are joining a very well-known bank with a great brand, but you are also building up your own branding now. Think very carefully about your actions and behaviour, and how you represent yourself. Do the right thing, and you will achieve excellence in your job." I think this is great advice for all women starting out in their careers.
MN: What does the 2021 slogan for International Women's Day, "Choose to Challenge", mean to you?
KW: I will always choose to challenge stereotypes or assumptions. I may not see this behaviour in my own workplace, but if I did, I would use my position to call out any inequality. I feel that everyone has equal access to opportunities not only in my organisation, but also in Macao, and this makes me happy. 
Elisa Silva: Flying into new territory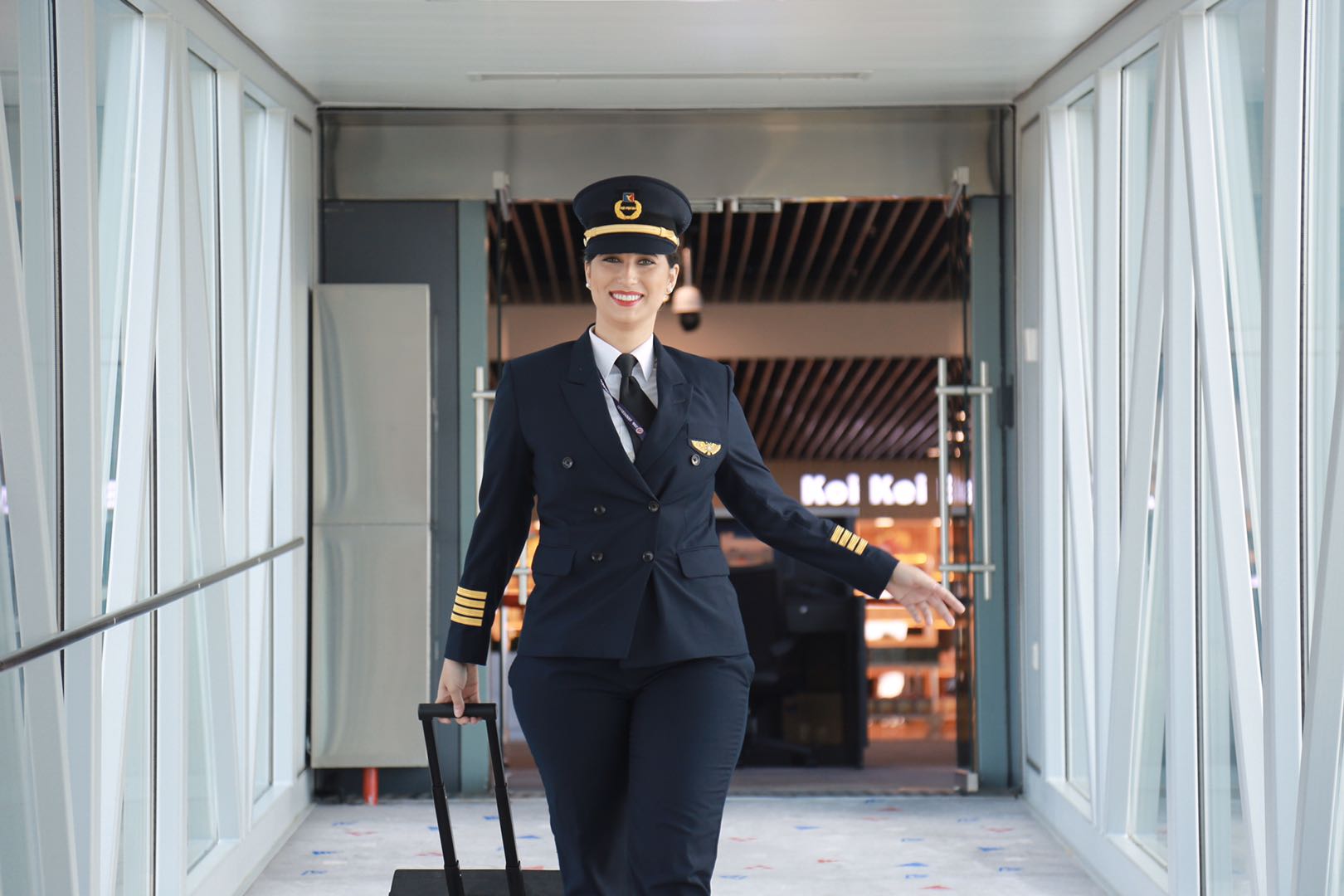 On 1 November 2019, an otherwise ordinary Air Macau flight from Macao to Nanjing, China made history as the company's first flight with an all-female flight deck crew. Piloted by Elisa Silva on her inaugural flight as an Air Macau Captain, the moment challenged the dominant perspective that pilots should be men. 
Silva's passion for aviation began when she was just 10 years old, and she acquired her Private Pilot's License (PPL) before she could even sit her driving test in her home country of Brazil. 
After graduating with a degree in aeronautical science, she started her career with Brazilian airline Azul Airlines, where she worked for five years. Together with her husband, a fellow pilot who she met on the job, she moved to Macao in 2016. There, she joined Air Macau as the company's first female pilot, before being promoted to captain in 2019. 
As Air Macau's only female captain, Silva talks about having a career above the clouds, overcoming assumptions, and how she broke through a sky-high glass ceiling.
Macao News: What sparked your interest in flying?
Elisa Silva: I developed an interest in aviation because of my brother. He was 17 when he started learning how to fly, so I would go to the flight school with him and watch the planes. I only ever saw men around, so I never actually believed that I could be a pilot. 
I moved to the US when I was 15 for high school, and my brother and I used to go to the airport to watch planes take off and land. It was there that I realised that women in aviation were becoming much more common, and that maybe this was actually something I could pursue. The next year, I decided that I was going to go for it. I completed my private pilot's license before I'd even finished high school.  
MN: Did you face any barriers?
ES: The only negative thing I encountered was a relative's opinion, before I had even started in the industry. She told me not to waste my time, as I wouldn't get anywhere. Once you're in the industry though, you are surrounded by like-minded people who all want the same thing. Everyone is just there to do the job. 
Sometimes you can let it get to your head a bit. Someone might be weird with me, or a bit awkward, and I automatically think it's because I'm a woman. But it can be as simple as a difference in personalities. As women, we need to change our thinking around that.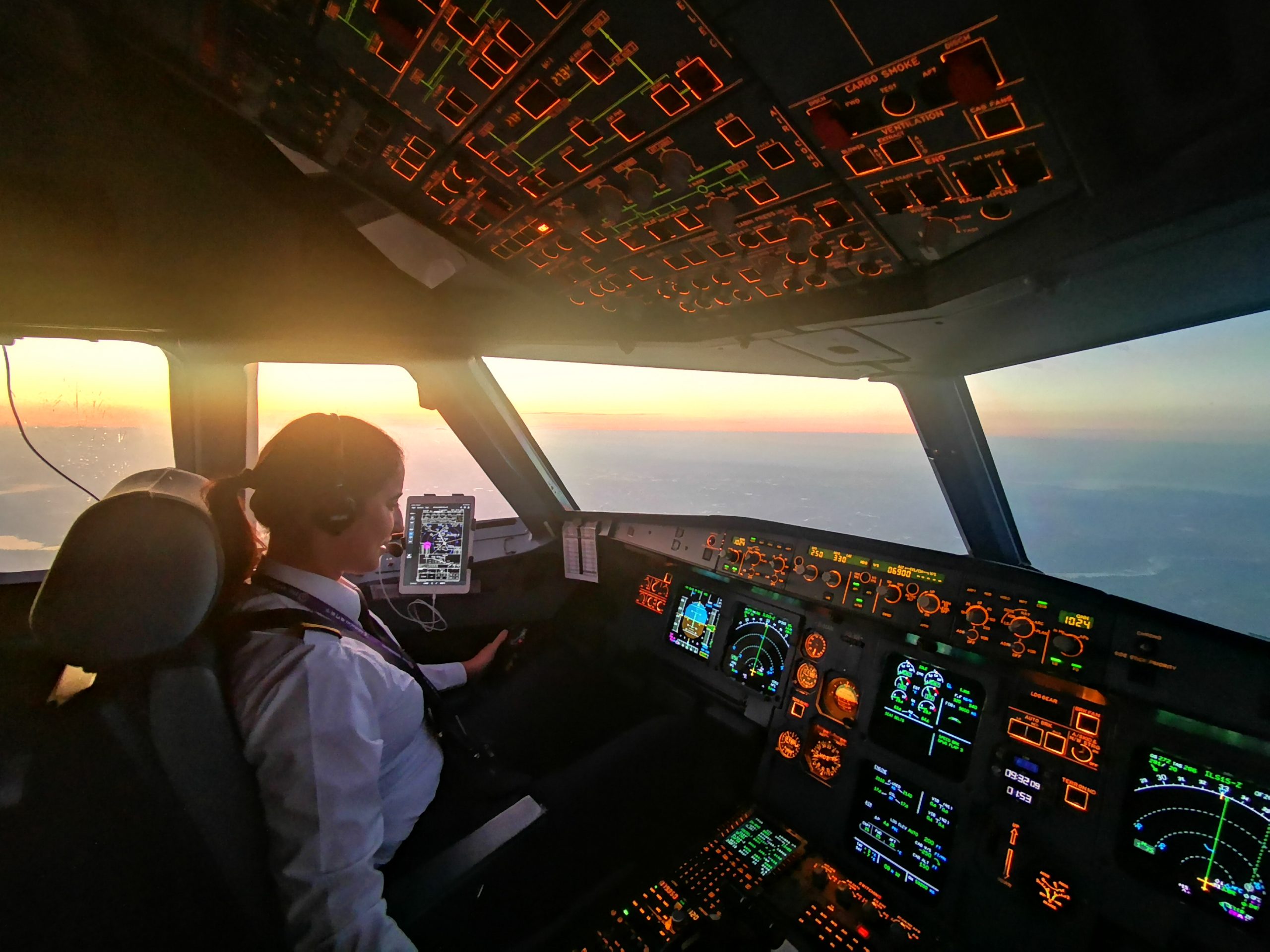 MN: How did you feel when you became the first female pilot, and then captain, for Air Macau?
ES: I only found out that I was the first female pilot in the company once I had already started my initial training. I was happy and excited, but at the same time it brought about some uncertainty. Are they going to pick on me? Will I be promoted or penalised for being a woman? There were no women before me to see how it would be. As the first one, you feel a bit more pressure.
Working for Air Macau has been so nice, though. I honestly thought I would have more challenges, but from my first day everyone has treated me as an equal. It's been a natural process, as if I am just another pilot – which I am. It's been a very positive experience.
MN: Why should more women work in aviation?
ES: The more women who join the industry, the easier it will get for the next generation, and the next after that. Young girls need to see role models, more examples of successful women in aviation – flying aircrafts, working as maintenance technicians and leading global airline operations. History has created this false idea that only men can be pilots, but our capabilities are exactly the same. 
MN: What advice do you have for women considering a career in your field?
ES: If it is truly what you want to do, just go for it. Be the best you can be. And try not to take things personally.  
MN: Do you feel like you have to sacrifice having a family for your job? 
ES: I definitely want to have a family, but the timing has to be right. I can't work remotely, and doing things like pumping breast milk for a baby is something that can't be done on the job in my situation. It's definitely more difficult in this industry to manage both, but certainly not impossible. 
MN: Since you started at Air Macau, more female pilots have joined the company. Do you feel pressure navigating unfamiliar territory?  
ES: I have become the guinea pig for them to see how things work! They always say, "You just go first and tell us how it is." Even something simple like how to wear their hair, they come to me. I'm kind of setting the guidelines.  
MN: How important is it for women to support other women? 
ES: It's very important, especially in this industry. When you start out, you can have so many doubts about yourself and your abilities, and it's very easy for people to discourage you. The more we support each other, the easier everything will be. 
MN: What does the 2021 slogan for International Women's Day, "Choose to Challenge", mean to you?
ES: A challenge can be shifting a perception, breaking a barrier, or accomplishing something that hadn't been done before. I see working in aviation as a personal challenge, that maybe I am capable of changing people's minds about the way this industry should look. I think I am definitely challenging the status quo.