Wynn Macau's 'Illusions and Reflections' exhibitions open
Wynn Macau's 'Illusions and Reflections' exhibitions open

Link copied
Part of Art Macao 2021, two artistic collections are now on display at the Wynn Palace Cotai.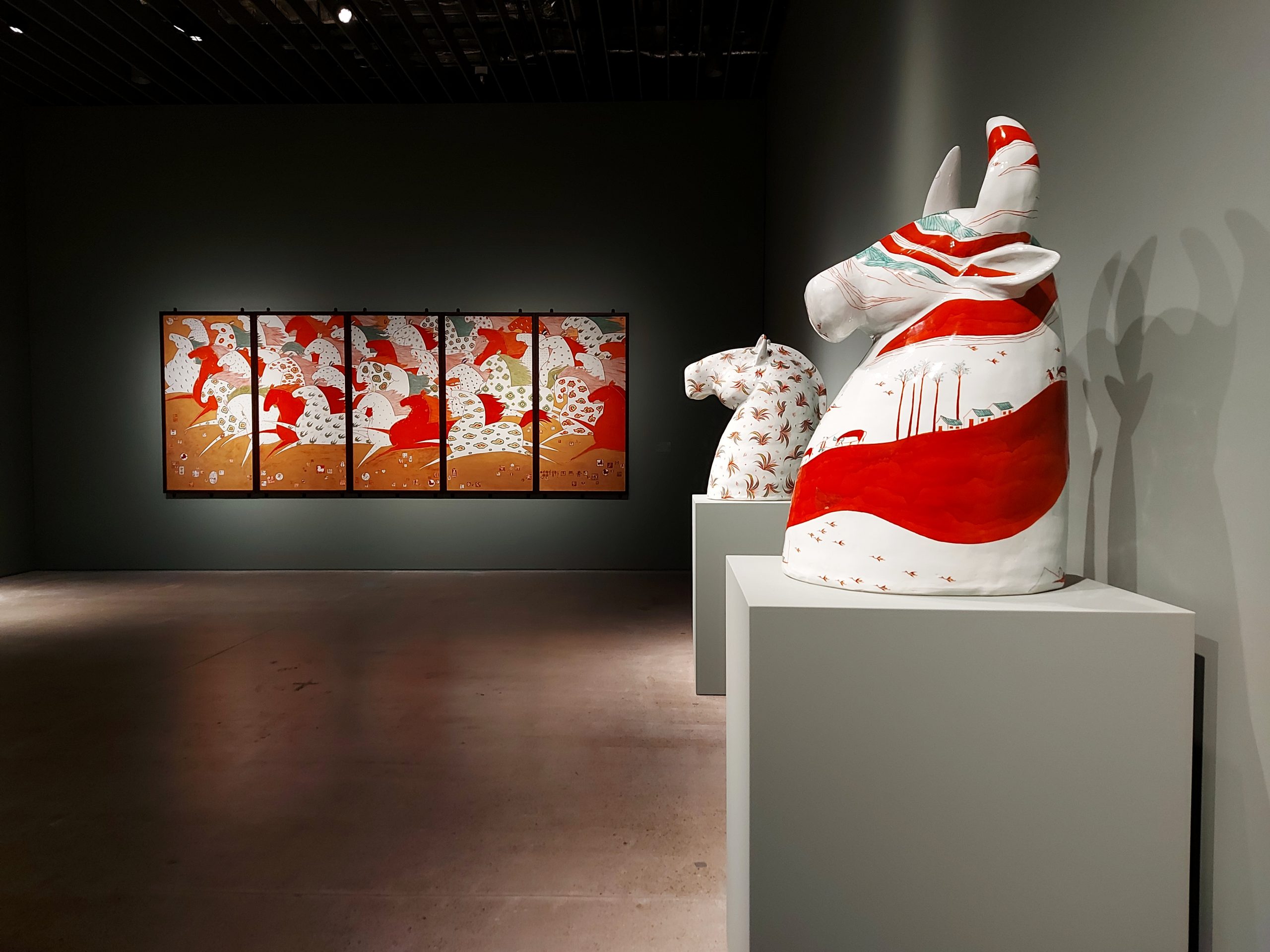 Part of Art Macao 2021, the two exhibitions at Wynn Palace feature works from contemporary ceramist Zhu Legeng – also professor, doctoral advisor and dean of the Faculty of Creative Arts of the Chinese National Academy of Arts – and another collection from renowned photographer Hu Chongxian and Chinese master painter Zhang Daqian.
The two exhibitions – Illusions and Reflections: Through the Eyes of the Masters – provide visitors an opportunity to experience art in the form of ceramics, calligraphy and photography.
Organised by Yuz Museum, the joint collaboration between Hu and Zhang – titled 'The Abode of Illusions: The Garden of Zhang Daqian' – features Hu's photos of Zhang's latest garden designs, with inscriptions made by Zhang, embodying Chinese literati painting.
Artist Zhu Legeng expressed his appreciation of Macao's long history and profound cultural connotations. "It is an important window for cultural exchanges between China and the West. Especially in modern times, the exchange of science, technology and art has promoted the progress and development of the city."
With his collection – titled 'Life Reflection: Contemporary Ceramics of Zhu Legeng' – Zhu showcased two large-scale ceramics installations of the lotus flower, Macao's iconic emblem. In 'Box of Life', Zhu's other installation at the property, the ceramist also creates an architectural scene where he invites visitors to ponder on nature and life.
The exhibitions (mobile-only view) will be open to the public from 12 pm to 7 pm daily (closed on Mondays), free of admission, running from 17 July to 31 October.