University of Macau acquires 300-year-old rare Portuguese manuscript sent to China
University of Macau acquires 300-year-old rare Portuguese manuscript sent to China

Link copied
The important document mentions gifts sent by King João V, including firearms and red wine, while Emperor Yongzheng sent valuable objects like ginger, tea and porcelain to Portugal.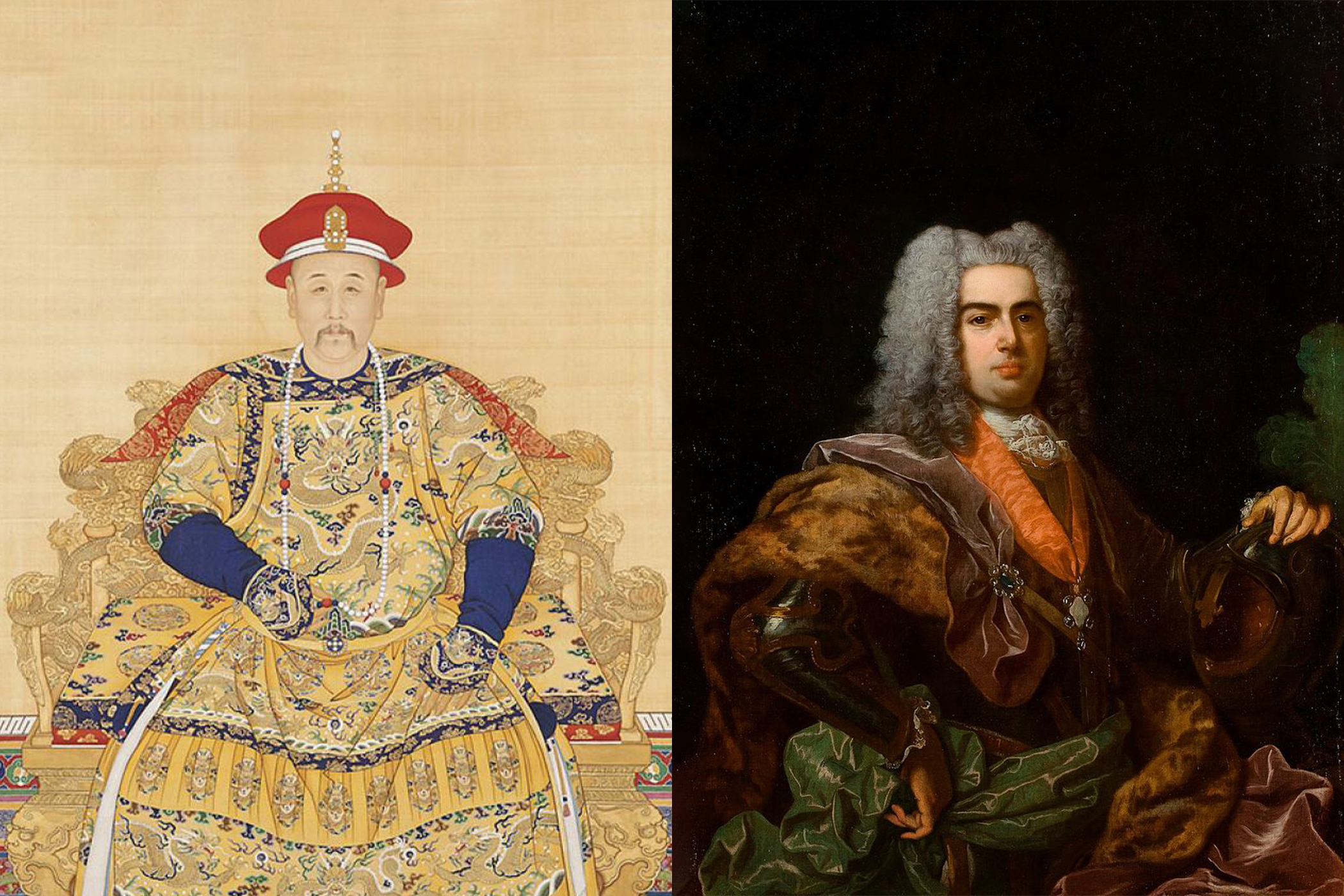 The University of Macau (UM) has acquired a 300-year-old rare Portuguese manuscript, an embassy report sent by King João V of Portugal to Emperor Yongzheng of China in 1725 and the important document will be translated into Chinese to facilitate academic research. 
The manuscript was acquired through the UM Development Foundation, a moment described by António Vasconcelos de Saldanha, a professor in the Department of History of UM's Faculty of Arts and Humanities, as "very exciting". 
There are only two known copies of the report, the other being in the Ajuda Library in Lisbon. 
"Our idea is to transcribe this book into Portuguese and then we will translate it. At the same time, the book will be available online", UM Vice Rector for Global Affairs Rui Martins said in the manuscript's public presentation today. 
The official report from the embassy of King João V to Chinese Emperor Yongzheng in the 18th century "reappeared" about six months ago in the international market, according to Martins. 
The document is very important as it was acquired from the only European embassy received by Emperor Yongzheng and it contains the only information ever written in a European language and collected directly in China about the Chinese emperor's court, stressed Saldanha.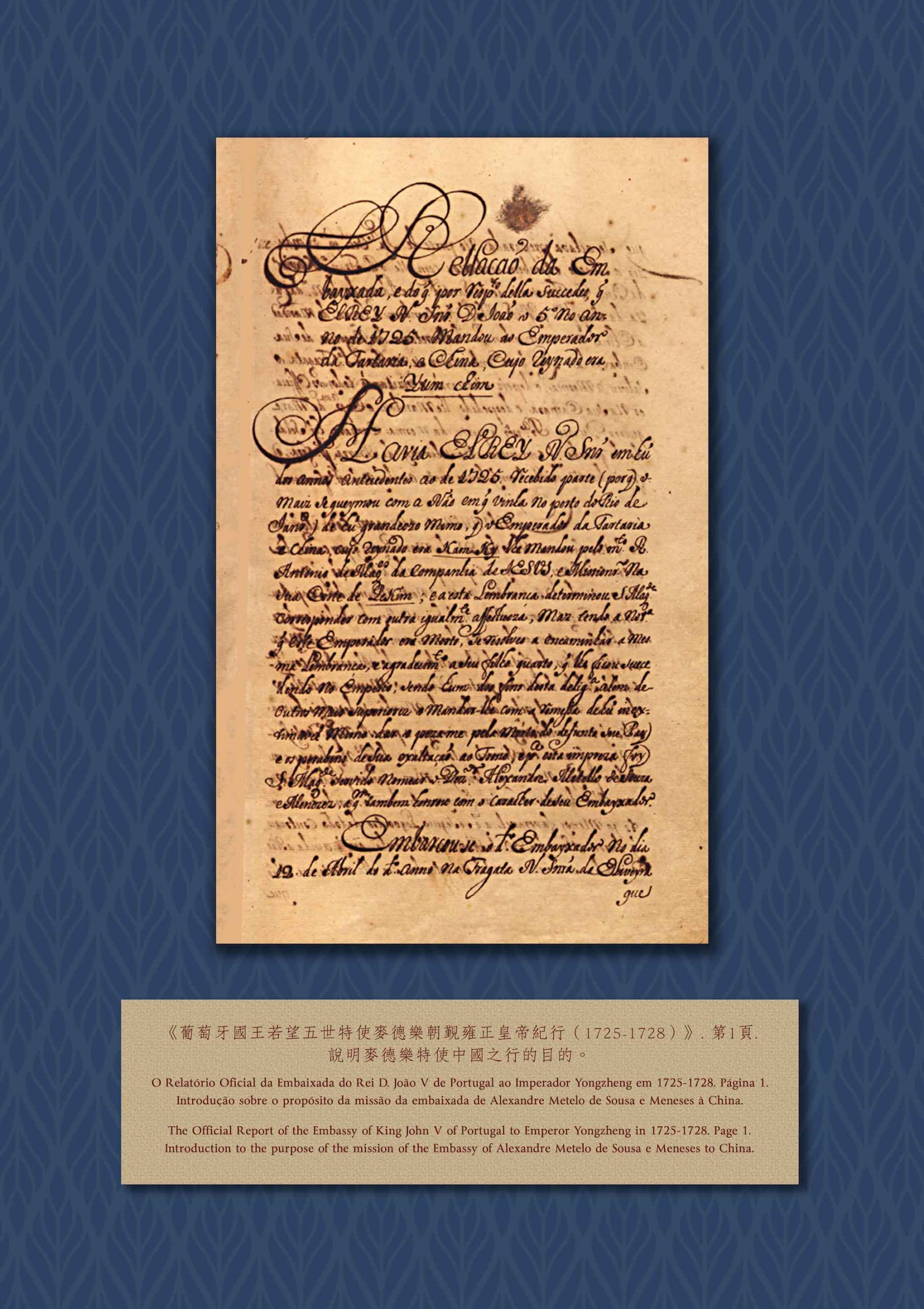 "It's the equivalent of an astronomer discovering a new planet," he added. 
"This will probably be one of the oldest existing manuscripts in Macao that demonstrate the historical relationship of more than 500 years between China and Portugal," Martins underlined. 
Prior to arriving in Macao, the manuscript, delivered by then ambassador Alexandre Metello to Emperor Yongzheng in 1727, was kept in the First Historical Archives of China in Beijing. 
According to First Historical Archives of China Deputy Director Han Yongfu, the manuscript mentions the gifts sent by the Portuguese king, including firearms and red wine. The Chinese emperor responded by sending valuable objects like ginger, tea and porcelain to Portugal. 
The First Historical Archives of China has a collection of more than 1,000 historical documents on diplomatic ties between Portugal and China. 
Han said he hopes the reappearance of the document could help "promote the study of Sino-Portuguese relations".