Start your engines: Grand Prix Museum opens next month
Start your engines: Grand Prix Museum opens next month

Link copied
Cut-price tickets on offer to the city's iconic museum which is looking better than ever in the wake of a MOP 479 million renovation.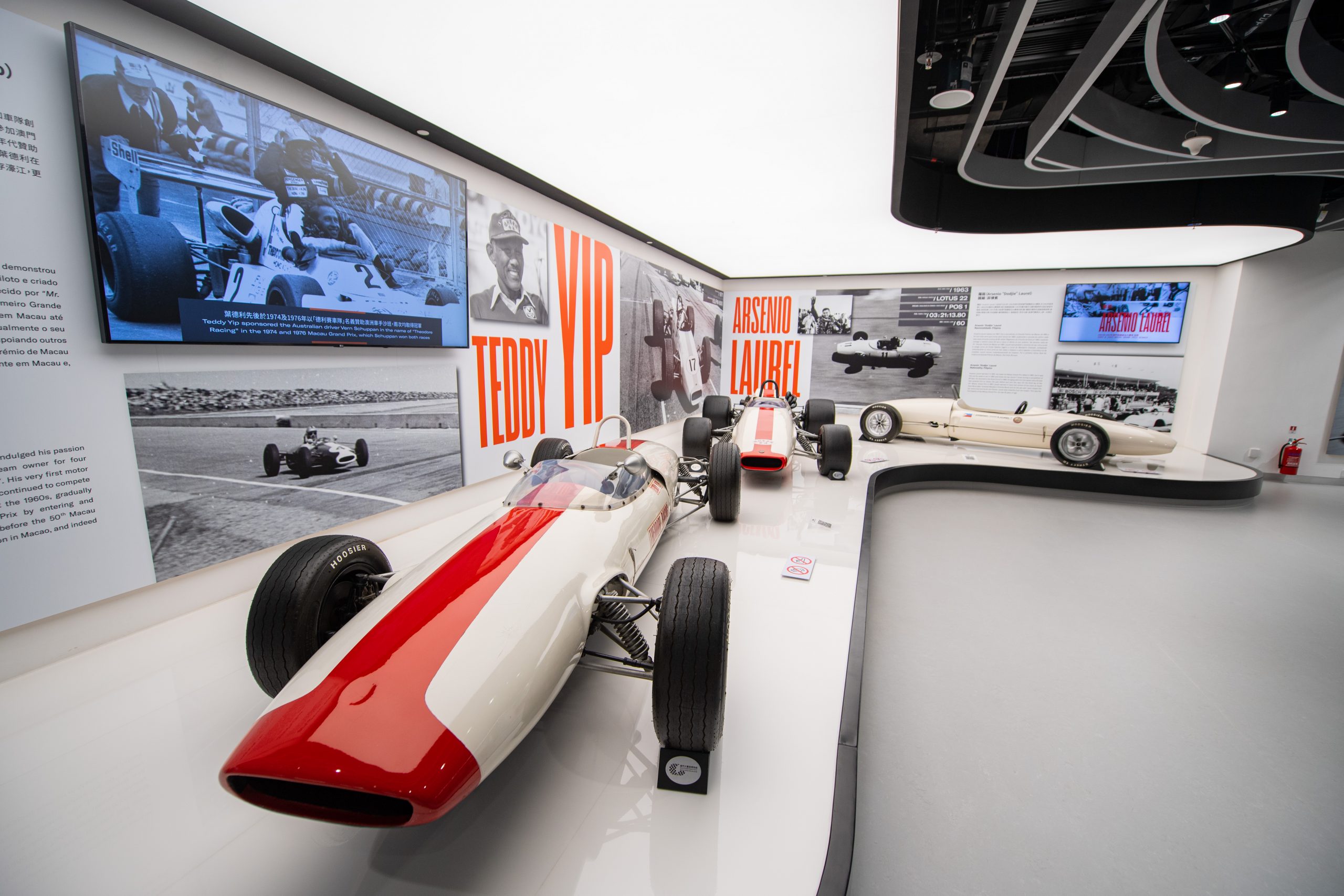 The newly renovated Macao Grand Prix Museum will gradually open to the public over the next two months.
Preening itself in the wake of a MOP 479 million refurbishment, the new-look museum is spread over four floors, allowing the museum will allow visitors to explore the Macao Grand Prix (MGP) over the years. Equipped with a pit pass, visitors are encouraged to explore interactive motorsports simulations on each floor.
The renovation cost includes the museum expansion's construction cost of MOP 390 million that increased the total floor space six-fold times to 16,000 square metres. The museum now also boasts Macao's first 6-ton MRL machine and 6-ton glass platform, which will bring in new motorsports exhibits whenever needed.
Aside from construction costs, the overall amount spent also includes the hardware for audiovisuals and IT systems, as well as supporting services, which came to MOP 69 million. 
However, due to travel restrictions, technicians from overseas have yet to finalise some installation works, such as F3 simulators, motorcycle simulators and wax figurines depicting racers.
"We hope that the new generation of Macao would know how to enjoy the Grand Prix, inheriting its culture as many people have grown up with it and its memories," said MGTO Director Maria Helena de Senna Fernandes.
"Macao is small and many live near the circuits which in recent years have become much more professional. We would like to enhance the relationship between residents and the Macao Grand Prix."
Every floor of the spruced-up museum provides exciting discoveries. Starting on the ground level, Eduardo 'Eddie' de Carvalho's red Triumph TR2 is displayed, cementing Carvalho's legacy as Macao's first driver to win the MGP in 1954.
On the second floor, the Macau Motorcycle Grand Prix exhibition begins, with a deconstructed motorcycle as the centrepiece. Some MGP legends are featured, such as Ron Haslam and Michael Rutter, and the bikes they rode. 
On the first floor is the story of MGP's beginnings, featuring an area dedicated to Theodore 'Teddy' Yip, who played a pivotal role in transforming the local motorsports scene into an international annual event. Adjacent is an area dedicated to the Formula 3 MGP, where an open-air mural of Ayrton Senna was created by Portuguese street artist Vhils. Other featured legends are Lewis Hamilton and Sebastian Vettel.
The basement is dedicated to the Macau GT Cup and the Guia Race, featuring Rob Huff, Edoardo Mortara and John Macdonald, to name a few. At the far end is an immersive simulation space with nearly ten simulations to recreate a 'race day' experience.
First opened in 1993, the museum has had only one prior renovation in 2003. For the newly renovated museum, design and construction began in September 2018, with provisional acceptance of construction works completed in December 2020.
Following the provision of the Macao Grand Prix Museum's initial concept by MGTO's inhouse team, the design and construction tender was awarded to partnership Companhia de Construcao e Fomento Predial Lek Pou Wai, Limitada and Companhia de Engenharia e de Construcao da China(Macau), Limitada.
The museum now has barrier-free access for the ease of disabled visitors to visit its exhibits, with an eco-friendly design that includes 446 solar panels which are used to run the air conditioning and water systems.
The museum will be open for booking on Saturdays, Sundays and public holidays in April, while May will see trial operations expand to daily visits except for Tuesdays. Visits can be booked for morning (10 am to 1 pm) or afternoon (3 pm to 6 pm) time slots.
A 45-minute onsite guided service — which provides job opportunities to local guides — is also available during trial operations, with four daily sessions in Cantonese (10:30 am and 3:30 pm), Portuguese/English (11:30 am) and Mandarin (4:30 pm).
Starting from Monday 9 am, online ticketing will be open to the public for booking visits to the museum. During trial operations, ticket prices are halved, with prices for those holding Macao BIR set at MOP 20 for adults, while children 12 and under, those aged 65 and above and the disabled can enjoy free admission. Non-residents' tickets cost MOP 40, while those aged between 4 and 12, 65 and above and the disabled pay MOP 20. Tickets are available on a first-come, first-served basis due to a limited quota.