Shrek the Musical to stage in Macau this summer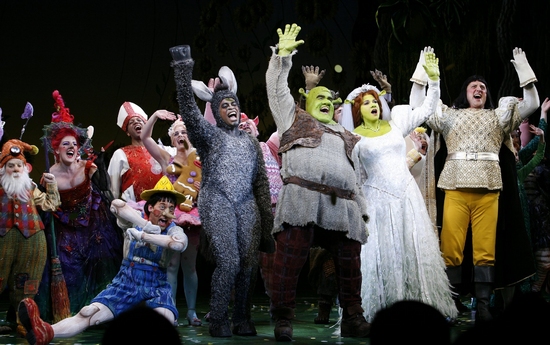 Shrek, the ogre, and his friends will take the stage in Macau this summer, as part of an international tour.
Named 'Shrek the Musical,' this Broadway production is based on the Oscar-winning DreamWorks Animation film and the book by William Steig.
Debuting on Broadway in 2008, the musical portrays a faraway kingdom where things get ugly as a monster– not a handsome prince – shows up to rescue a feisty princess.
Throw in a donkey that does not keep quiet, a villain with a short temper, a cookie with an attitude and over a dozen other fairy tale misfits.
Organizers say they hope the musical will broaden the tourist appeal of Macau, with more choices for family travelers and animation enthusiasts.
With words and lyrics by Pulitzer Prize winner David Lindsay-Abaire, and music by Olivier Award-winner Jeanine Tesori, the show will be presented at the Venetian in Macau between July 22nd and August 7th.
(Macaunews/sandschina)