Sands China's "Beyond the Blue" ceramics exhibition opens
Sands China's "Beyond the Blue" ceramics exhibition opens

Link copied
Expo will run in conjunction with a similar show in upstate New York, and visitors will be able to experience both thanks to Virtual Reality technology.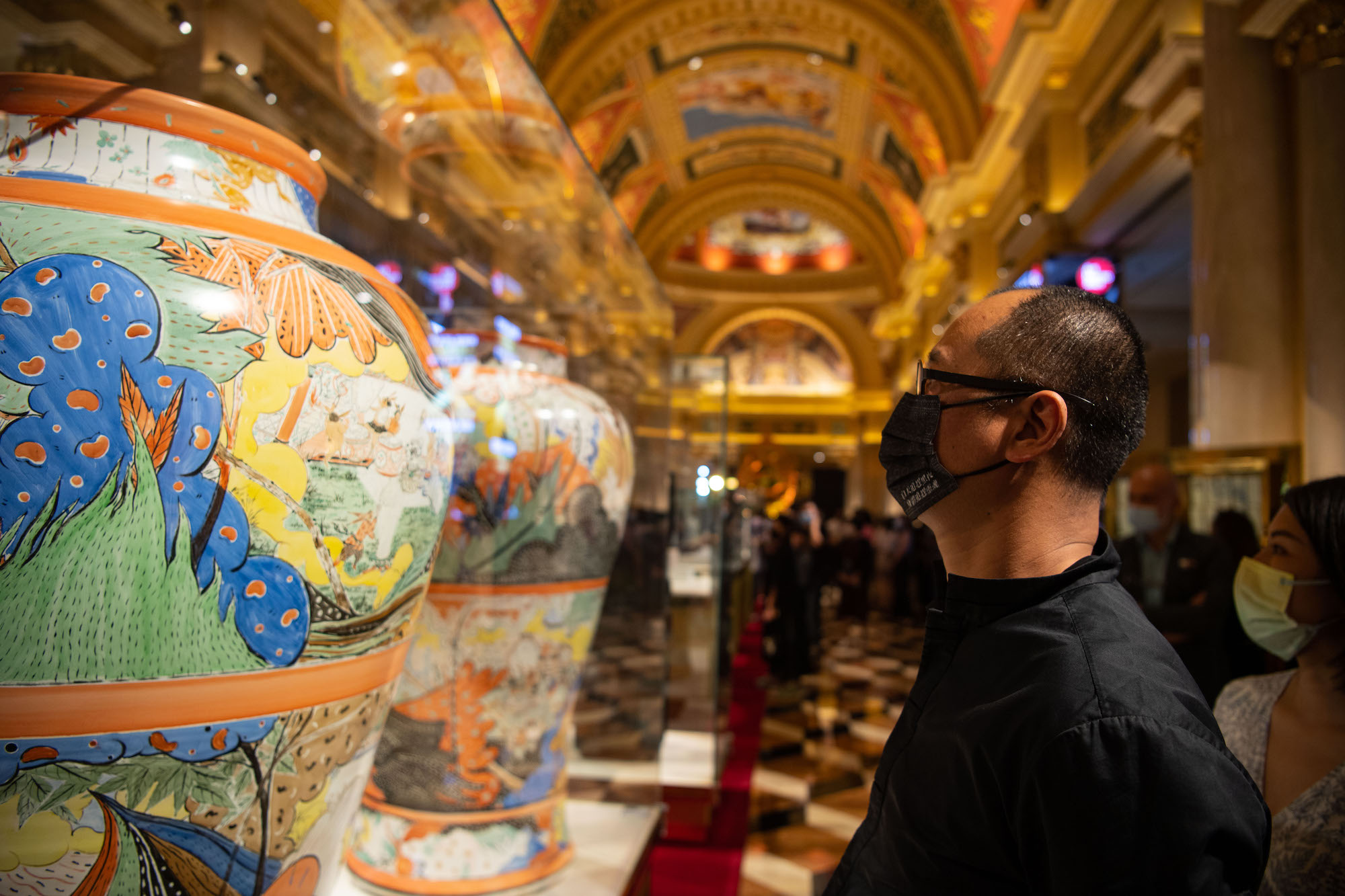 An innovative ceramics exhibition, curated by international artist Caroline Cheng, has opened in the main lobby of The Venetian on Cotai.
Featuring 20 renowned artists and art institutions from around the world, and part of Art Macao 2021, Project Sands X: Beyond the Blue – An Exhibition of Ceramic Extraordinaire – examines the past, present and future of ceramics. 
Following the theme 'beyond the blue', each artist has added their own spin, which aims to 'inspire visitors to go beyond the blue mood of a pandemic world'.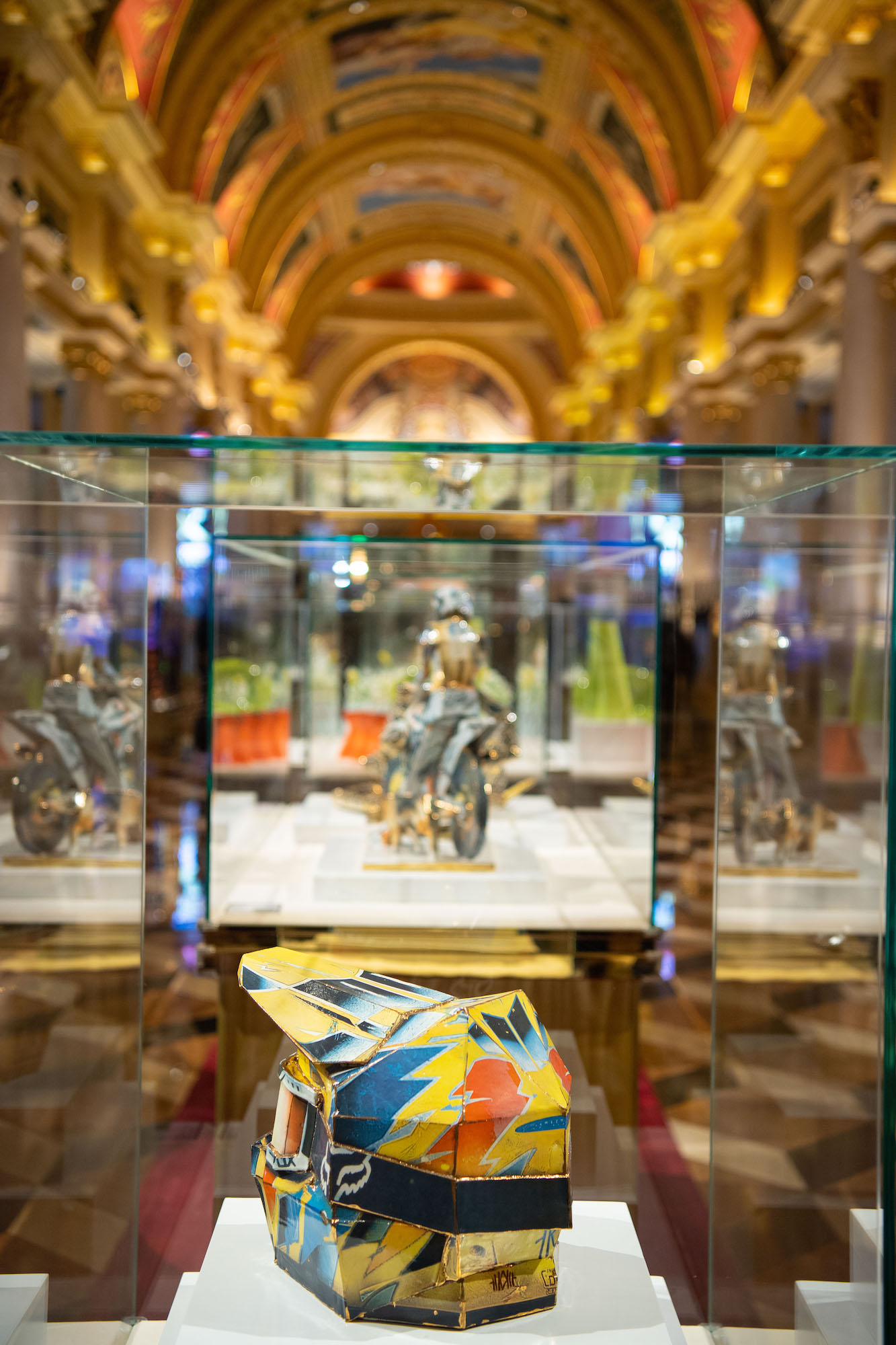 Cheng explained that the exhibition will also feature videos of each of the artists working in their studios and that it would run in parallel with another exhibition in the US also called 'Beyond the Blue'. 
"[There is] also a site-specific exhibition at the Everson Museum in upstate New York that is linked in conjunction to our exhibition here," she said. 
"Using Virtual Reality, we can walk through the exhibition so that visitors here can see the exhibition at Everson and their visitors can see our exhibition here."
Sands China president Wilfred Wong shared his appreciation for the government's efforts in supporting events such as these despite the current situation, saying that the government "has spared no effort to bring an 'immersive cultural atmosphere with the entire city as an art gallery and an art garden".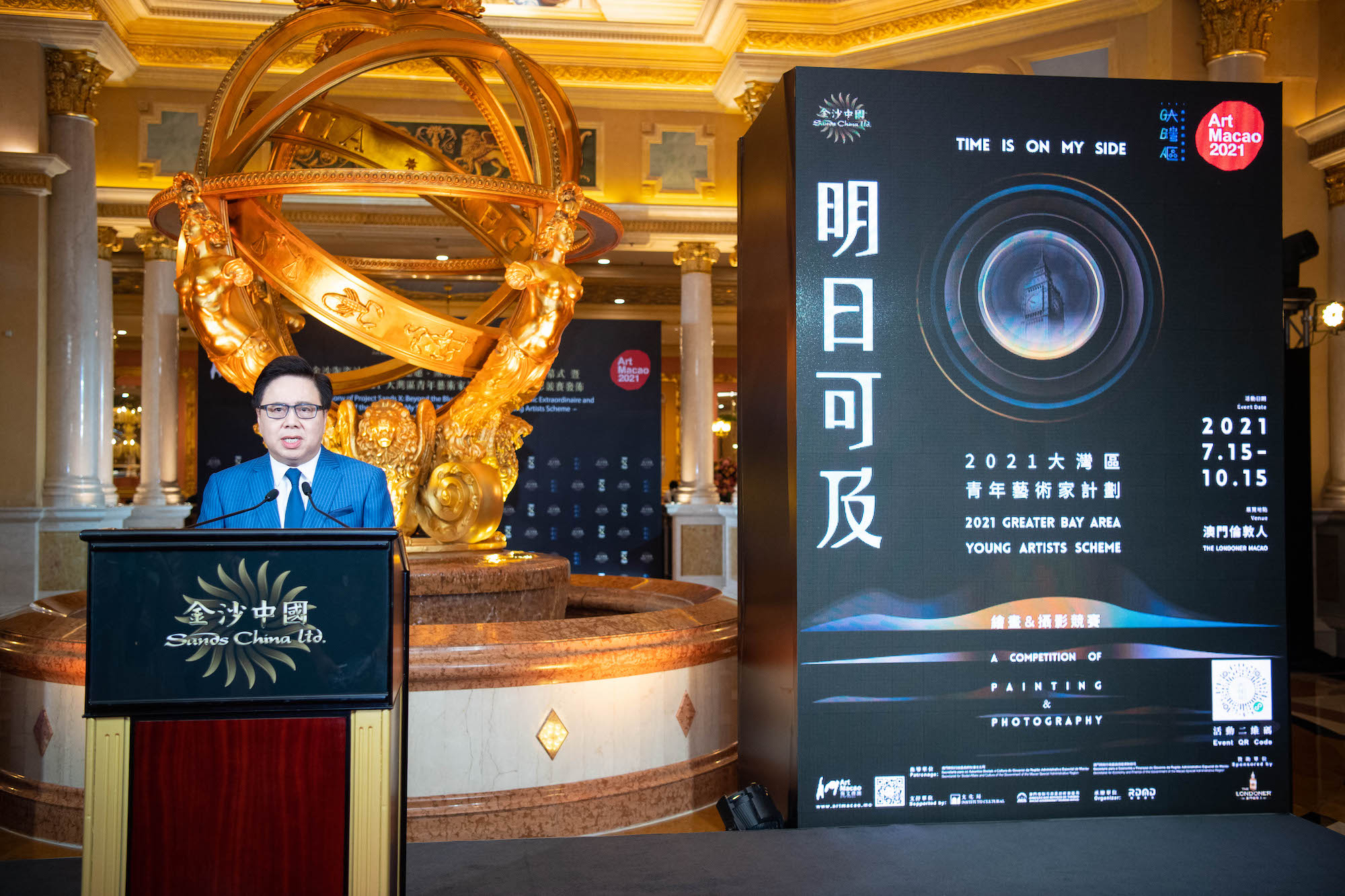 Wong added Sands China will also hold a painting and photography competition – Time Is On My Side – 2021 Greater Bay Area Young Artists Scheme – A Competition of Painting & Photography. It will be open to young artists from Macao and the Greater Bay Area, and winning works will be shown at The Londoner Macao.
"All these efforts are in the hope of promoting cultural exchange and development within the Greater Bay Area and encouraging young artists to persist with their creative endeavours," Wong said.
The ceramics exhibition will be open to the public from 10 am to 10 pm daily, ending on 31 October.