Old cannon found at Galaxy Macau's construction site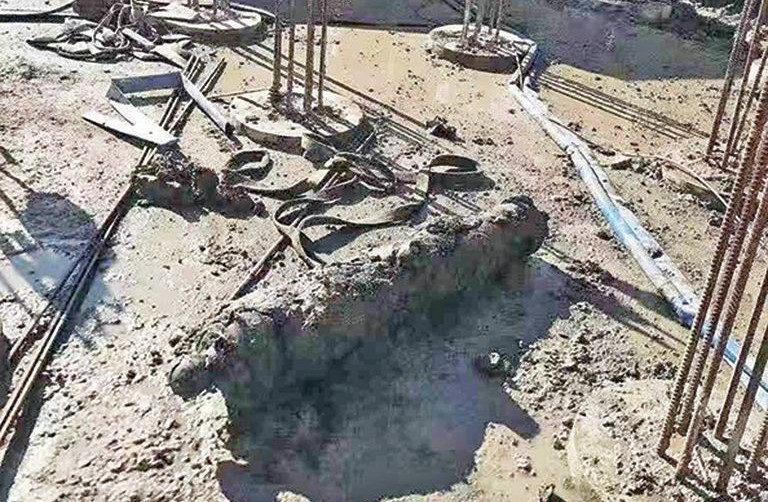 An old cannon was found buried at the construction site of Galaxy Macau's Phase 4 in Cotai Sunday morning, the Public Security Police (PSP) said in a statement.
According to the statement, the case was reported to the police after the cannon was accidentally dug out at around 9:45 am Sunday.
The statement said that the cannon was about 1.2 metres long with a calibre of about 200 millimetres.
The PSP bomb disposal unit confirmed that the cannon does not pose any danger after examining it, the statement said.
The Fire Services Bureau (CB) said that firefighters evacuated 125 workers during the police's operation to examine the cannon.
Judiciary Police (PJ) officers and Cultural Affairs Bureau (IC) officials arrived at the scene to investigate.
The Cultural Affairs Bureau told public broadcaster TDM on Sunday that its officials have confirmed that the cannon is 1.45 metres long and they were still to confirm its calibre.
The bureau said that it will soon store the cannon in a "suitable" place after completing a further examination.
Local commentator Wong Tong, who is also a military affairs commentator, pointed out when speaking to TDM that Cotai is a land reclamation area so that the old cannon was possibly one that was dumped in the sea by a warship.
(The Macau Post Daily/Macao News)
Photo by Exmoo