New book of French travellers' experiences illuminates Macao's history
New book of French travellers' experiences illuminates Macao's history

Link copied
Nearly 300 accounts written between 1609 and 1900 provide in-depth view of social and economic life in the city's earliest days.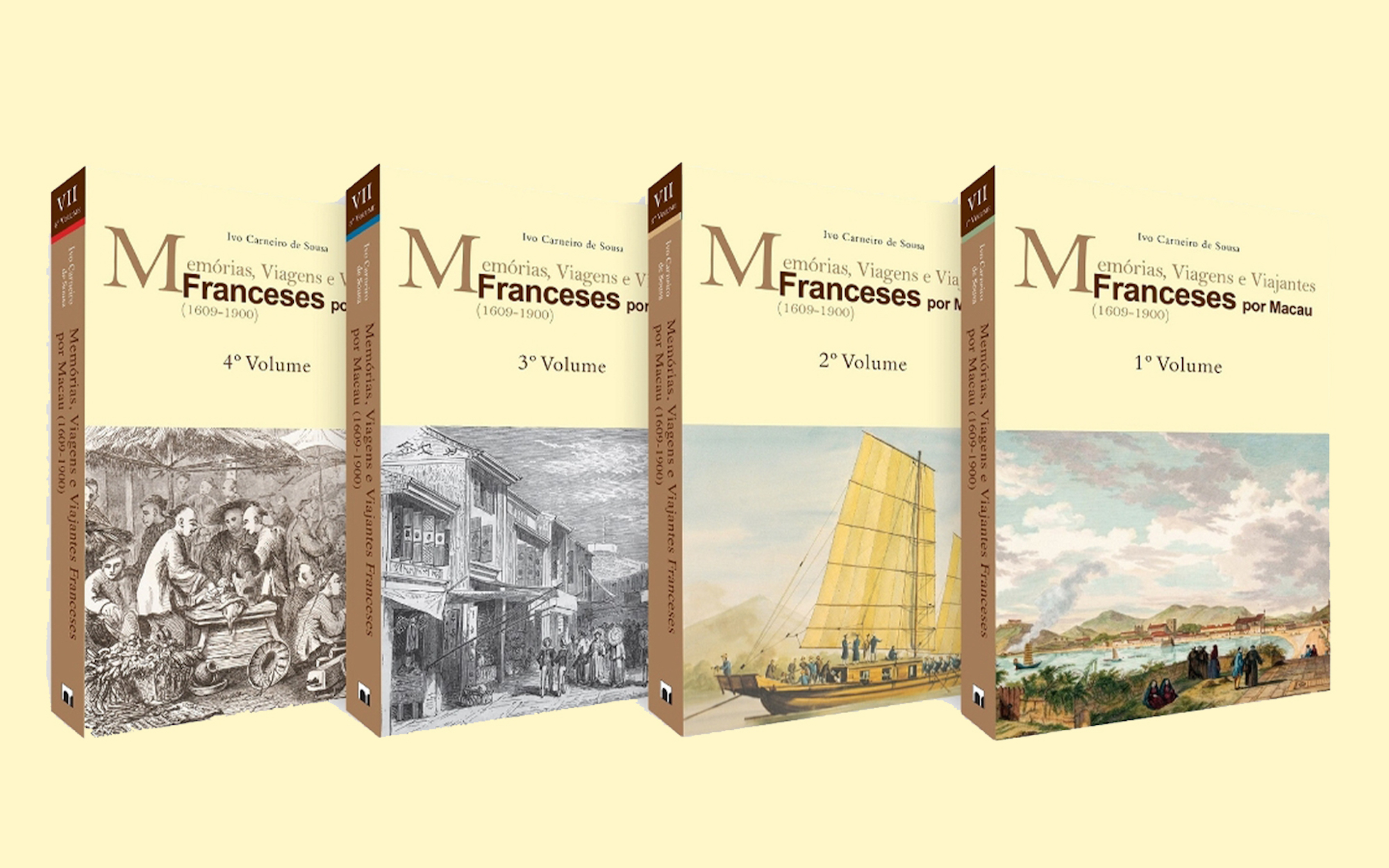 A new book has shed light on a fascinating aspect of Macao's history by investigating previously little-known writings of French travellers in the 17th, 18th and 19th centuries.
The fruit of 10 years' research by Ivo Carneiro de Sousa, "Memórias, Viagens e Viajantes Franceses por Macau" (1609-1900) [French Memories, Travels and Travellers in Macau] is published by the Cultural Affairs Bureau.
Primary research in central, regional and private libraries and archives in France went into the making of the book, which is divided into four extensive volumes.
It contains an impressive collection of 295 textual memoirs of Macao written between 1609 and 1900. They were written and published by the most diverse authors and editors, from maritime travellers to missionaries, soldiers, diplomats, navy doctors, geographers, journalists, scientists or the first tourists. 
According to the bureau, the memoirs shed light on the most diverse aspects of social and economic life of Macao.
This work is the seventh volume of the collection "Farol da Guia", which is intended to showcase the culture, history and other aspects of Macao, TDM reported.
Carneiro de Sousa is a professor, researcher, historian and director of the East-West Institute for Advanced Studies, Doctor of Portuguese Culture (1993) and Associate of History (1999) from the University of Porto. He is a specialist in cultural and religious history, regarding the studies of Macao, Timor-Leste and Southeast Asia. 
The book, which is written in Portuguese, costs MOP 920, and is available via the Cultural Affairs Bureau Online Book Shop.