Macau FIA GT World Cup entry list released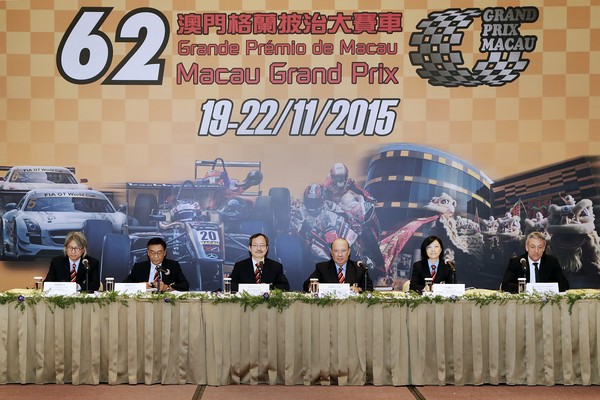 Five former race winners from Macau head the entry for the inaugural FIA GT World Cup. Edoardo Mortara, Maro Engel, Andre Couto and Darryl O'Young will each represent one of the five manufacturers bidding for honours in the World Cup for GT3 machinery over the Macau Grand Prix weekend of November 19-22.
They will be joined on the 24-car entry by two-time Macau winner in Keita Sawa, who will be racing one of eight cars not registered for World Cup points.
The five manufacturer entries include: Aston Martin, Audi, McLaren, Mercedes-Benz and Porsche. The entry of 24 drivers comes from 14 countries and territories.
A total of 31 countries and territories are represented amongst the 228 competitors, which include 49 Macau drivers.
All the current stars of Formula 3 make up the 28-car field, which will travel to Macau to contest the Suncity Group Formula 3 Macau Grand Prix, including the top contenders from the FIA F3 European Championship and the All-Japan F3 Championship.
Leading the entry is 2014 Macau winner Felix Rosenqvist, who returns this year as newly-crowned FIA F3 European Champion with SJM Theodore Racing by Prema Powerteam. Joining him on the team are two newcomers: Jake Dennis of Britain and Lance Stroll of Canada, a member of the Ferrari Driver Academy.
French team Signature brings two Lotus F1 Junior drivers: Thailand's Alexander Albon and Dorian Boccolacci of France. Fortec brings Brazilian Pietro Fittipaldi, grandson of racing legend Emerson Fittipaldi, who makes his Macau debut this year. His teammates will be China's Martin Cao and Macau's Andy Chang Wing Chung.
Heading the charge from Japan in the successful TOM's team, which has won the Macau Grand Prix more times than any other outfit. Kenta Yamashita and New Zealander Nick Cassidy, who finished on the podium here last year, are currently join leaders of the All Japan F3 Championship.
The Macau Motorcycle Grand Prix will have 31 riders from 11 different countries and territories. All of them some of the biggest names in international road racing: Stuart Easton, Ian Hutchinson, Michael Rutter, and John McGuinness.
As Macau's Guia Race embarks upon a new era, the touring car 'king of Macau' will join the entry list: Rob Huff. Huff has won here an incredible seven times, and will be out to add to that tally in a WestCoast Racing Honda.
Representing Macau are Porsche Carrera Cup Asia front-runner Rodolfo Avila with Asian Racing Team, and Ho Wai Kun. The neighbouring Hong Kong SAR is represented by Kenneth Ma, Sunny Wong, Kenneth Lau, Samson Chan, Michael Choi and Frank Yu.
Held since 1983, this year marks the 33rd running of the Formula 3 Macau Grand Prix.
(macaunews/GP)