Macao Museum displays postcards to remember the past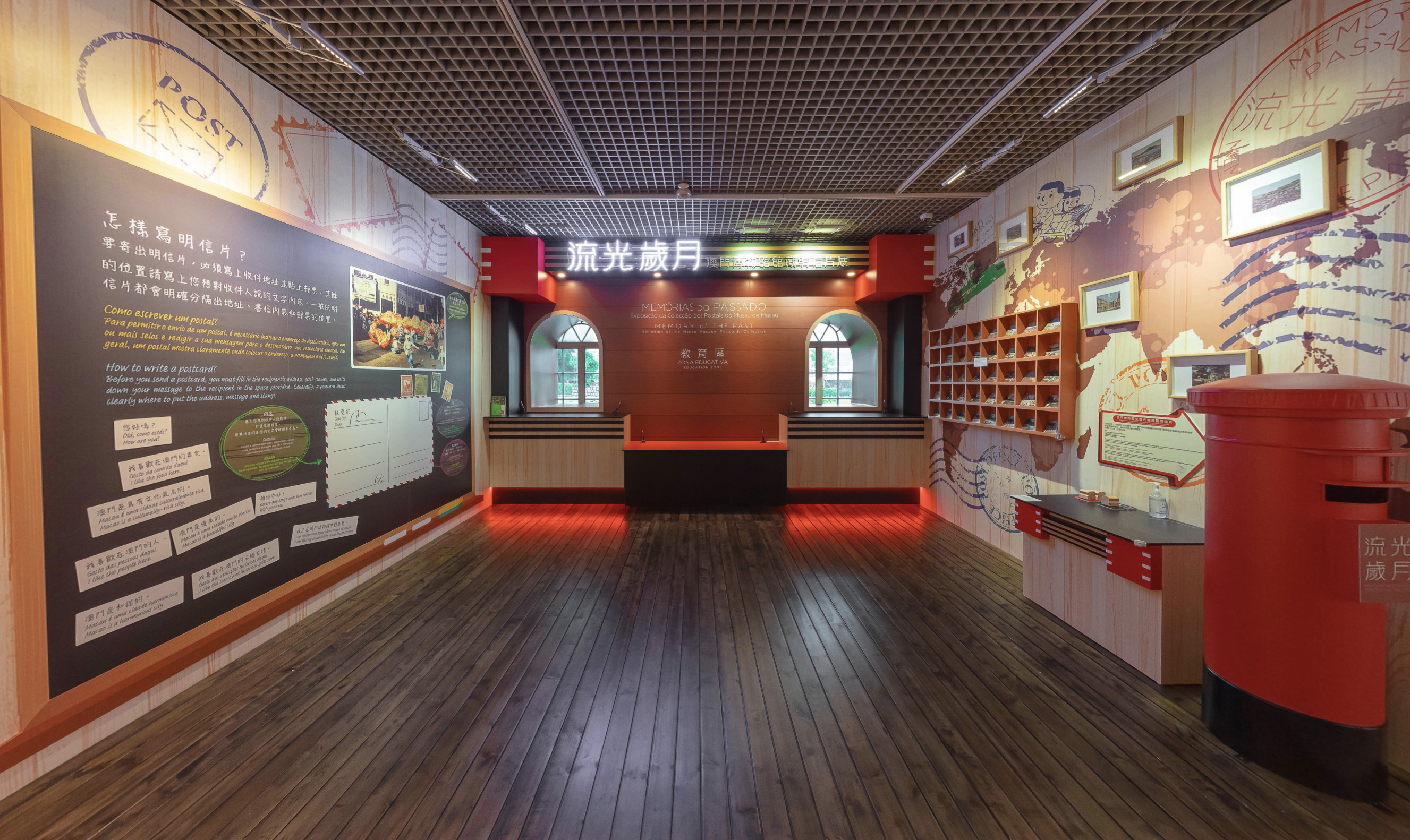 A postcard exhibition entitled "Memory of the Past" organised by the Macao Museum is being held at the museum's gallery.
The exhibition displays more than 180 postcards and associated items from the museum's collection. The exhibition covers the period between the late 19th century and the 1980s, allowing visitors to revisit the old Macao and witness the changes of the times, according to an article posted on the museum's website.
The exhibition comprises two areas, namely 'Macao in the Old Days' and 'Today's Macao'. The former leads visitors to experience the city's 'coastal scenery', 'elegant architecture' and 'lush gardens' in the bygone days, while the latter showcases the city's special features, such as 'interlaced lanes', 'accessible transportation', 'recreation and entertainment' and 'outstanding talents and profound culture'.
From bustling piers to tranquil alleys, the exhibits represent Macao's social and cultural characteristics featuring the long-lasting coexistence of different ethnicities and cultures through a variety of forms such as historical paintings and photographs, according to the article.
The museum is offering selected postcards free of charge daily as souvenirs on a first-come-first-serve basis.
The exhibition runs until 18 April on the third floor of the museum's exhibition gallery. The museum is situated on Mount Fortress next to the Ruins of St Paul's.
Launch of online VR tour to share the viewing experience with the public
Meanwhile, the Macao Museum has launched an online VR (virtual reality) tour of the postcard exhibition to promote its virtual exhibitions and provide the public with a diversified cultural experience, the Cultural Affairs Bureau (IC) said in a statement on Monday.
Viewers only need to scan a QR code posted on the Macao Museum website to interactively experience the 360-degree postcard exhibition to see the exhibition and browse the details of the exhibits.
(The Macau Post Daily/Macau News)
PHOTO © Macao Museum/Cultural Affairs Bureau (IC)