Macao joins international celebrations of Sustainable Gastronomy Day
Macao joins international celebrations of Sustainable Gastronomy Day

Link copied
As a UNESCO Creative City of Gastronomy, Macao is once again joining the rest of the world to celebrate Sustainable Gastronomy Day today.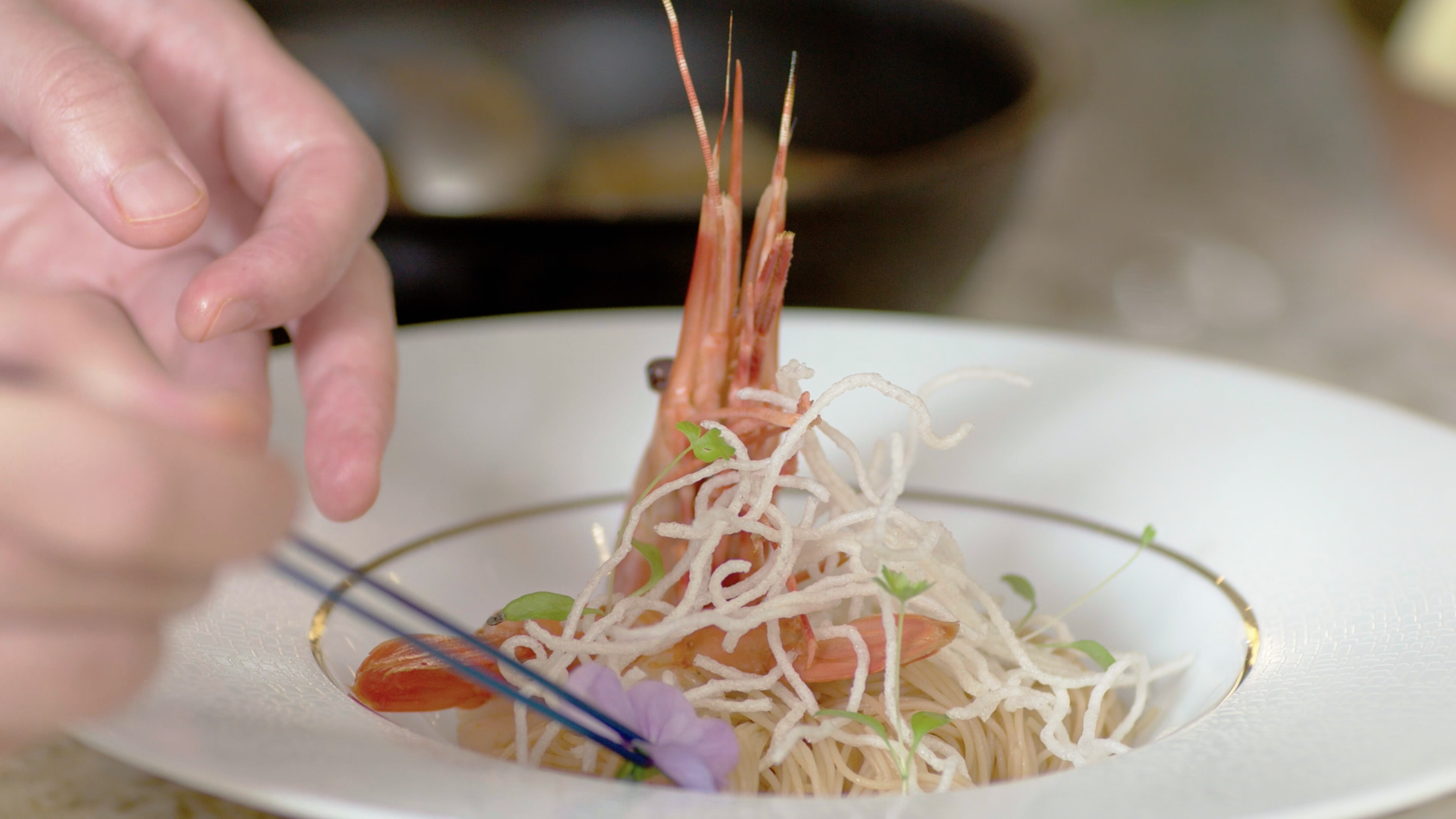 The Macao Government Tourism Office (MGTO) is celebrating Sustainable Gastronomy Day today with the release of a video to raise public awareness about what sustainable gastronomy entails, particularly in relation to preserving Macanese cuisine, part of Macao's unique gastronomic cultural heritage.
Macanese gastronomy is inscribed on the List of Macao's Intangible Cultural Heritage since 2012 and last week was added to the National List of Intangible Cultural Heritage.
Titled "Sustainable Gastronomy Day 2021 – Preserving Macanese Cuisine", the video features MGTO Director Maria Helena de Senna Fernandes, Chef of Macao Institute for Tourism Studies Educational Restaurant Hans Lee Rasmussen, Macanese Chefs Florita Alves and Otilia Novo, as well as students aspiring to become chefs, who share their views on sustainable gastronomy and their take on how to maintain Macanese cuisine relevant for future generations.
The video presented today is the culmination of a work that also includes two related videos and articles released by Macao News since the end of May to gear up for this year's Sustainable Gastronomy Day.
With its blend over the centuries of Chinese and Portuguese cuisines, incorporating flavours from Africa, India and Southeast Asia, Macanese food reflects Macao's unique history.
Ensuring the preservation of Macanese cuisine as part of the cultural identity of the city has been one of the main tasks of Macao's action plan to develop as a Creative City of Gastronomy.
A relevant work conducted to preserve this over 400 years of heritage is a Macanese Cuisine Database launched in November last year with a collection of recipes, manuscripts, related books and publications.
Following a UN General Assembly resolution in December 2016, Sustainable Gastronomy Day has been an international observance marked every year on June 18, to raise public awareness about the role sustainable gastronomy can play to help achieve the implementation of the United Nations' 2030 Agenda for Sustainable Development.
Macao has been marking the Sustainable Gastronomy Day each year following its designation as a UNESCO Creative City of Gastronomy on 31 October 2017.
Produced by MGTO in partnership with Macao News, the video is being released on websites,  on social media platforms and other channels, including https://www.macaotourism.gov.mo/en/videogallery/1829.