Liaison officer urges Macau artists to have stronger 'sense of responsibility'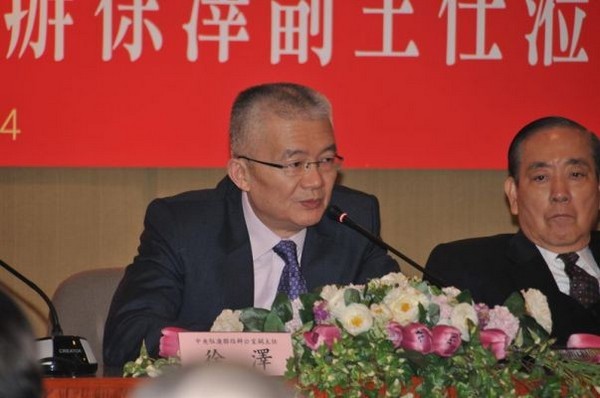 Macau's arts and culture circles should have "a stronger sense of responsibility from a historical perspective", Xu Ting, who heads the Central People's Government Liaison Office's Department of Culture and Education, said on Sunday, urging them to offer vigorous support to the central government's One Belt, One Road initiative.
Xu made the remarks when addressing a Spring Festival luncheon jointly held by her department and the Macau Chinese Cultural Friendship Association at The Plaza Restaurant in Zape.
In the mainland, the Chinese New Year is officially known as Spring Festival.
Hundreds of representatives from local arts and cultural organisations attended the luncheon that featured dance and song performances, and a lucky draw.
Xu said the local arts and culture circles should take advantage of "Macau's unique strengths" and bring "China's brilliant cultural and art work" to the world, adding that they should support the cultural development plans outlined in the nation's 13th Five-Year Plan (2016-2020).
Xu praised the local government and cultural associations for organising a wide range of cultural activities last year which, she said, highlighted "the fine tradition of 'Love the Country, Love Macau' among Macau compatriots". Xu pledged to continue to support the local government and cultural associations, urging them to "endeavour together" to build the nation into a "culturally powerful country".
(Macaunews/macaupost)