Latin City parade and international marathon to be held in December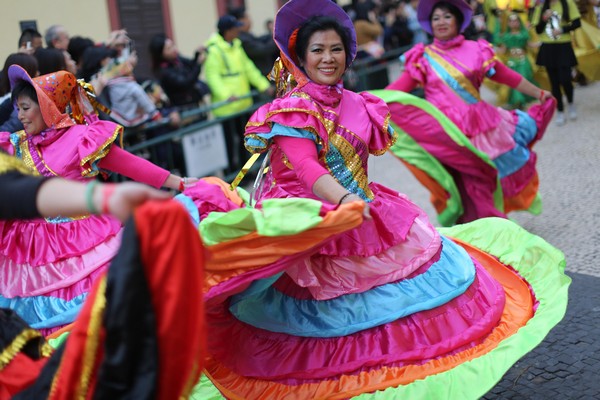 The Cultural Affairs Bureau (IC) and Macau Sport Development Board (MSDB) jointly announced that this year's Latin City parade and  will both be held on December 6 to promote sport tourism.
IC President Guilherme Ung Vai Meng and MSDB Vice-President Lau Cho Un announced the two events during a press conference at the Tourism Activities Centre (CAT) in Zape.
Ung said the bureau had invited over 50 local and overseas performance groups to take part in this year's "Parade through Macau, Latin City", with close to 1,500 performers.
The annual parade will feature a "treasure hunt" across the city, allowing locals and visitors to take part as well, Ung said.
According to Ung, the budget for this year's parade is 16 million patacas, the same as last year. He added that the bureau has worked hard to avoid overspending, by reducing the production of promotional materials and by taking to the new media to promote the parade instead.
Ung said the bureau had invited three young local illustrators, Erik Fok Hoi Seng, Un Chi Wai and Lam Ieong Kun, to design all the decorations and mascots for the parade. He said this was done to promote local artists, adding that he planned to do this again next year.
Meanwhile, Lau said that the Sport Development Board had talked to officials from the Cultural Affairs Bureau and the Macau Government Tourism Office (MGTO), and the three entities had come to the conclusion that this year's Macau Galaxy Entertainment International Marathon should be held on the same day as the parade so as to allow the two events to work together, and to promote sport tourism.
Lau added that as the two events will be held at different times of the day, so there won't be any schedule clashes.
(macaunews/macaupost)