International Museum Day to be celebrated for one month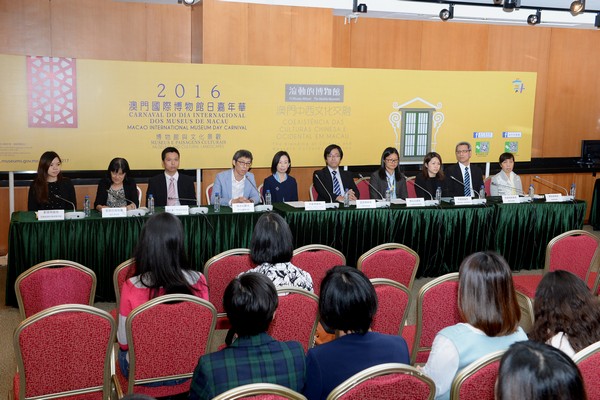 Marking International Museum Day, the city's 18 public and private museums, archives and exhibition halls will co-organise a string of activities and events next month.
International Museum Day is on May 18.
Officials of the Cultural Affairs Bureau (IC) and representatives from the 18 entities including Lei Lai Kio, who heads the bureau's department of museums, and Macau Museum Director Loi Chi Pang presided over a press conference at the Macau Science Centre in Nape to announce details about the events.
According to the press conference, the opening ceremony of the string of events themed "Mobile Museum – the Blending of Chinese and Western Cultures in Macau" will be held next Friday in Sao Lazaro district. That day, artisans will display their seal-carving skills at several booths, and there will be a workshop for the public to experience clay modelling. On May 18 admission to all museums is free of charge.
A raft of museum-related activities will be held in different parts of the city until May 29.
(Macaunews/macaupost)