Hong Kong district council passes motion to request 'Flores' jetfoil preservation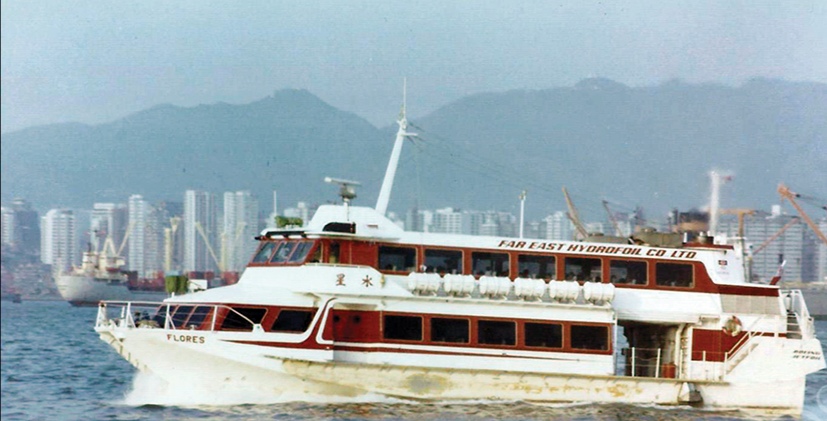 The Central and Western District Council meeting passed a motion last week to request the Hong Kong government to ensure the preservation of the "Flores", the world's first Boeing jetfoil, according to a recent statement by the Jetfoil Conservation Concern Group.
According to the statement, the meeting was held last Thursday, and the motion was introduced by Yip Kam-lung, seconded by Louis Ho Chi Wang, vice-chairman of the committee, and council member Fergus Leung. The statement quotes the motion as saying that "the Central and Western District Council requests the HKSAR government to arrange with stakeholders including Shun Tak Group and the manufacturer to preserve the world's first Boeing jetfoil "Jetfoil One / Flores" with hull number 929-100-001."
The statement said the aim of the motion was to preserve a historically significant vessel that represents the history of the Hong Kong-Macao ferry route and the development of maritime technology. If necessary, the council will use its own or government funding to purchase the vessel to become the property of the council or the district.
Last Tuesday, Jetfoil Conservation Group member Cheong Pak Chang told the Macau Post Daily his group worried that the world's first jetfoil – the "Flores", which is owned by TurboJET, would be dismantled within a week. Cheong said that in Seattle, Boeing has a museum where it keeps its first Boeing 747 aircraft, adding that in London and Japan there are two successful ship museums for British and Japanese vessels respectively. He also said that in Hong Kong there is a vessel preserved in a park, pointing out that there would be many methods to preserve the "Flores".
(The Macau Post Daily/Macau News)
PHOTO © Jetfoil Conservation Concern Group