Hi-tech meets high style at Macao Fashion Festival 2022
Hi-tech meets high style at Macao Fashion Festival 2022

Link copied
Innovative show featured 3D illustrations of fashion outfits; young talent from around Greater Bay Area seizes chance to shine.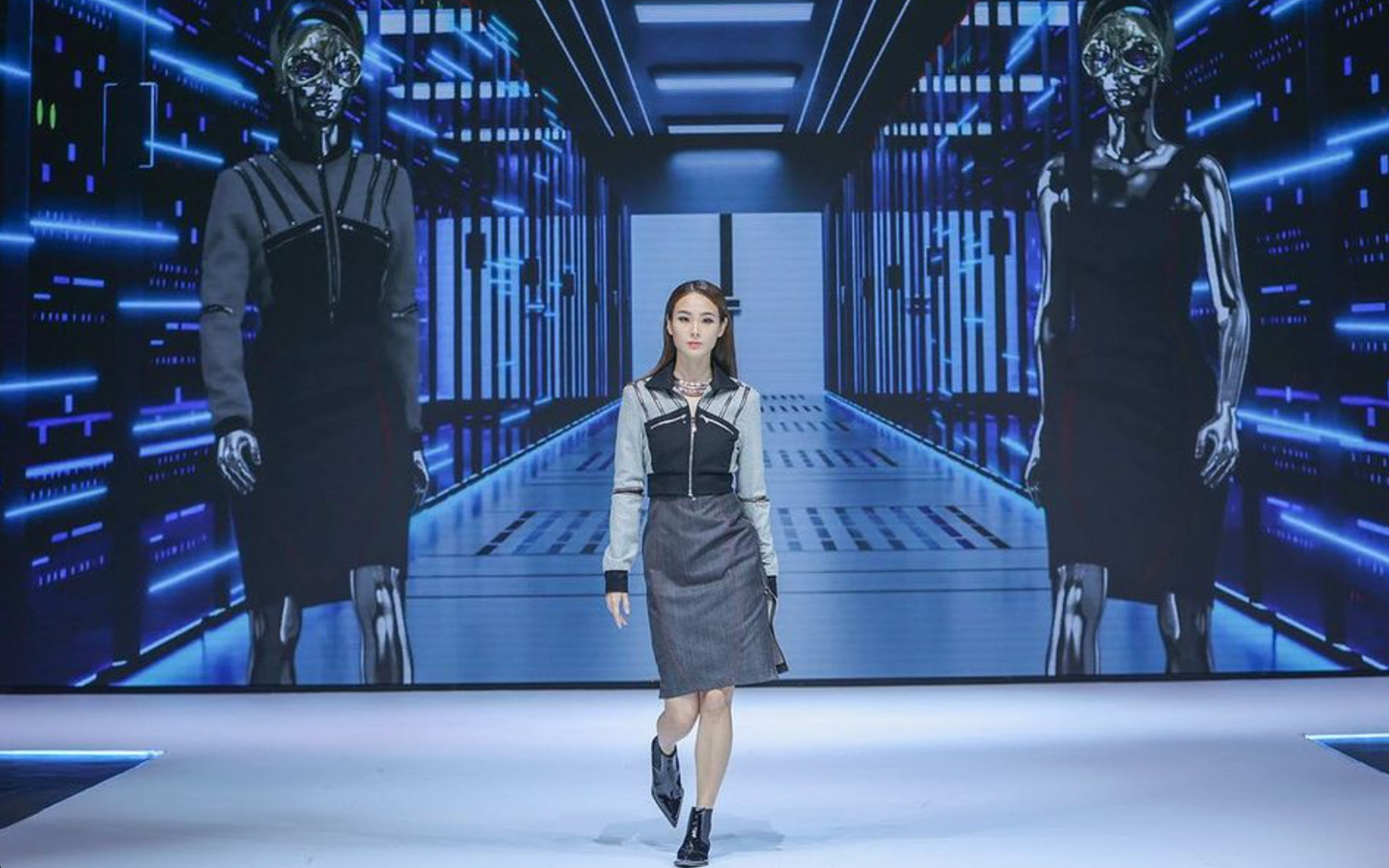 The 2022 Macao Fashion Festival showcased inspiring styles and created exciting opportunities for future fashion businesses.
Held at the Venetian's Cotai Expo during the Macau International Trade and Investment Fair (MIF) last week, and organised by the Macau Productivity and Technology Transfer Centre (CPTTM), the festival featured the latest collections from Macao, Hong Kong and the Greater Bay Area, and combined virtual and physical fashion for the first time.
The virtual fashion show was presented by a video clip featuring a 3D illustration of fashion outfits, while models walked around the catwalk wearing physical versions of the clothes that made up the virtual fashion show.
404absent, a local fashion brand established earlier this year, is the first to produce electronic clothing in Macao.
The co-founder of 404absent, Fong Chon Kit, told The Macau Post Daily that the brand was developing sustainable and adaptable Meta Fashion that will be sold in non-fungible tokens (NFT).
Fong emphasised that he hopes the development of digital clothing will help solve the problems of overproduction and massive material waste in today's fashion industry by making clothing sustainable, where designers don't have to stock up when producing a batch of clothing, thus reducing costs, and where customers see the clothing 1:1 on their devices through virtual demonstrations.
404absent co-founder Sam Hio Lam said that in addition to virtual fashion, they want to create an augmented reality (AR) filter, a computer-generated effect designed to be placed on real-life pictures where it can be used to fit their products without having to actually try them on.
Sam said the AR filter would allow users to switch clothes to make them appear to fit their bodies so they could change clothes whenever and wherever they want. "People can take more photos and upload them to their social media, having different outfits in the same place at the same time," he said.
However, Sam said she thought that people are quite conservative about virtual fashion, and she believed that this was mainly due to the public having no concept of this new kind of fashion yet.
"What we want to do is a combination of real and virtual clothing, to get people to accept that virtual fashion is not just about animation, but a new way of presenting themselves," she added.
Maconsef, a brand from CPTTM Fashion Incubation Programme (Maconsef), focuses on fostering the Design in Macao concept.
According to CPTTM, the programme is administered by its Creative Fashion and Image Department (CFI) and the mission is to promote and support Macao's cultural and creative industry.
Carl Chao, one of the brand's designers, said the programme allows students to become familiar with the actual processes of the fashion industry, from design to production.
Chao described the designs as inspired by a German expressionist science fiction drama film called Metropolis, which used elements of robotics to highlight the theme of technological coolness.
Chao said the programme brings young designers like them into the fashion design industry, allowing them to realise their creative potential and working with them to promote and develop the fashion industry.
Macao Baby, started by Macao Youth Model Association, whose members were selected primarily through a teen modelling contest in May, represents the "cream of the crop" of local teen models, said Iris Chan, a fashionista and modelling instructor.
Chan said: "I was very pleased with the performance of the young models, who interpreted each outfit well and performed calmly on stage." She added that she appreciates the kids' clothing brands for tailoring the clothes for each of the teen models.
"We help students discover their beauty by providing them with a platform to discover themselves and collaborate with the outside world," said Chan, adding that local teen models gained more exposure by participating in last week's fashion festival in Macao, considered the biggest event of the year for the local fashion industry.
Chan said she hopes that Macao Baby, as a brand, can collaborate with more local brands so they can help each other, and by training Macao Baby's young models to perform they can help local children's fashion designers showcase their products.