Guangdong & Macao Branded Products Fair uses culinary delights to attract consumers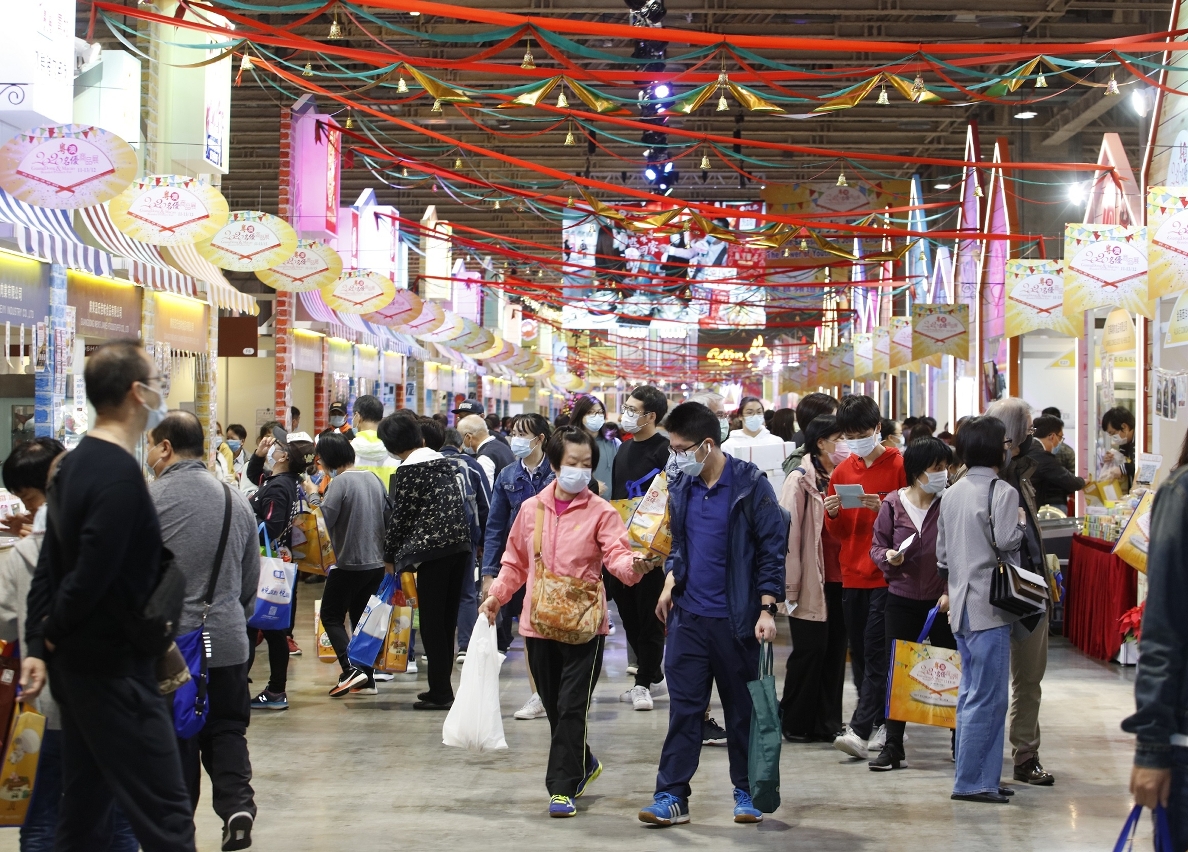 The theme of the three-day 2020 Guangdong & Macao Branded Product Fair (GMBPF) was entitled "Guangdong – Macao Cuisine Channel" as it used culinary delights to attract consumers, the Macao Trade and Investment Promotion Institute (IPIM) said in a statement on Sunday.
According to the statement, the event, which took place at the Venetian in Cotai and ended on Sunday, was co-organised by IPIM and the Department of Commerce of Guangdong. The statement noted that the event comprised 400 booths, and 340 companies were involved in the event.
The statement quoted an exhibitor, the chief marketing officer of Foshan Longtian Food Co., surnamed Zhang, as saying that the number of fairgoers met his expectations, adding that he made 60,000 patacas in sales in three days, double last year's figure.
The statement also quoted another exhibitor, the general manager of Qingyuan 66 Trading Co. Ltd., surnamed Tang, as saying that it was the first time his company had participated in the exhibition, stressing that the event allowed him to get a better understanding of the Macao market.
Another exhibitor, the account manager of Guangdong Yantang Dairy Co. Ltd., surnamed Huang, told the organisers that through the fair his company was able to reach out to a Macao takeaway platform for cooperation. Huang added that he was expecting a 200,000 to 300,000 pataca revenue increase through the deal.
According to the statement, this year's exhibition included the Guangdong-Macao Cuisine Channel Exhibition Area which was decorated with a giant wall of fresh fruit. There was also a "Guangdong and Macao Super Monopoly" set up at the venue for attendees to pose for photos.
The statement said that besides the main event that took place at the Venetian, the organisers also arranged shopping tours to the city's central and southern district. The statement pointed out that one of the tour participants, surnamed Chan, was satisfied with the guided tour believing it helped her better experience Macao's characteristics, traditional culture and the service sector climate.
The statement also quoted one of the vendors the tour visited, surnamed Ma, as saying that exhibitors and trade visitors normally have more spending power than ordinary tourists, and that guided tours to local neighbourhoods could help promote Macao.
According to the statement, even though the three-day in-person event ended on Sunday, the online services are still available. For more information about the event visit www.guangdongmacaofair.com.
(The Macau Post Daily/Macao News)
Photo by Government Information Bureau (GCS)