Exhibition aims to promote Guia Circuit as World Heritage Site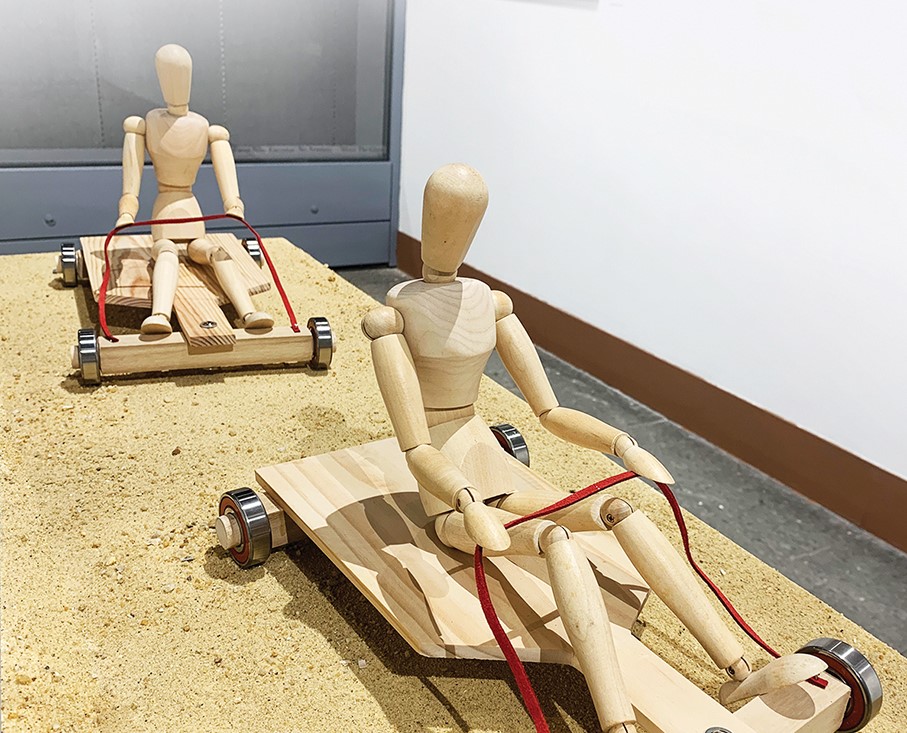 The 4th edition of a collective exhibition entitled "The Guia Circuit as a UNESCO World Heritage Site" is being held at the IAM Gallery.
The event is organised by the Macau Guia Circuit Promotion and Development Association (APDCGM) and co-sponsored by the Municipal Affairs Bureau (IAM) and Casa de Portugal em Macau, according to the exhibition poster.
Casa de Portugal ("Portugal's Home") is a local Portuguese community association.
According to the organiser, the exhibition aims to promote the Guia Circuit as a possible UNESCO-listed World Heritage Site and showcases 38 works by 27 local artists such as paintings, photographs and installations, as well as a motorcycle.
The exhibition runs until Sunday in the ground-floor gallery at the Municipal Affairs Bureau's (IAM) headquarters on Avenida de Almeida Ribeiro. It opens daily from 9 am to 11 pm. Admission is free.
Visitors are required to wear a facemask and have their temperature checked when entering the gallery.
(The Macau Post Daily/Macao News)
Photo by The Macau Post Daily/Camy Tam