Cinematheque Passion officially opens in Macau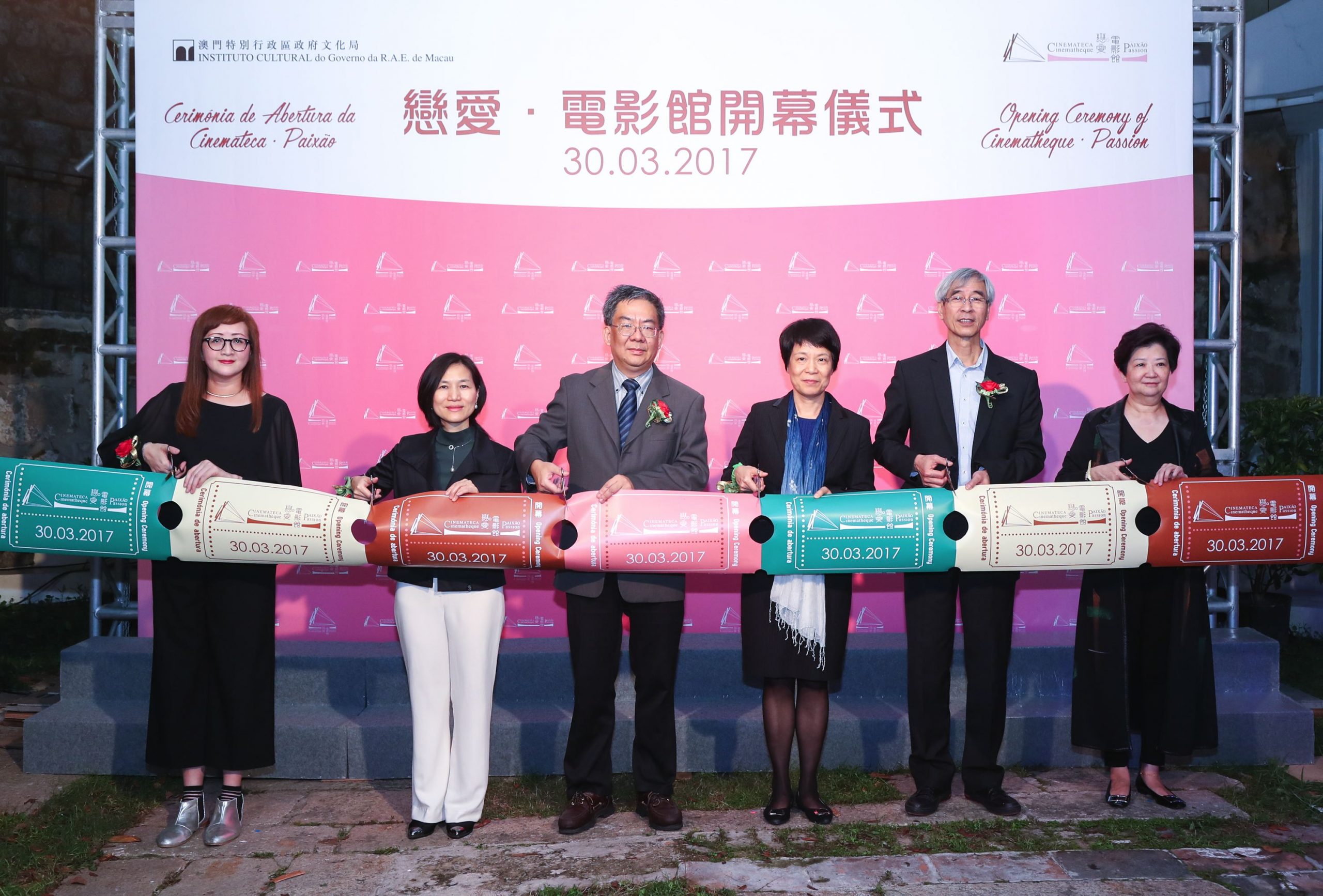 Cinematheque Passion officially opened its doors Thursday and is ready to introduce locals to the world of film with screenings of new releases of non-mainstream movies, theme-of-the-month showings, free viewings of local productions, workshops, critics programme – all intended to get people to see beyond the blockbusters and nurture a new generation of film buffs.
The inauguration ceremony was marked by the debut of three new productions, each created by three local directors – Tracy Choi Ian Sin, Chao Koi Wang and António Faria – with 'Travessa de Paixão' as the theme with one shot in the morning, one in the afternoon and one in the evening.
'Travessa de Paixão' (Passion Alley) is the pebbled street where Cinematheque Passion is located alongside pastel-coloured terraced houses just a stone's throw from the city's landmark, the UNESCO World Heritage-protected St Paul's Ruins.
Behind the three-storey building that now houses the cinema is a courtyard of a former school.
Having turned the vacant space into a cinema, the Cultural Affairs Bureau opened a tender for the commercial operation of the cinema last year and CUT Limited, a company set up by the Macau Association of Audiovisual CUT for the bidding, won the three-year contract.
The association's president, Albert Chu Iao Ian, told Macau Post Daily Weekender earlier this week that the government's goals for the cinema closely match CUT's and so it was a no brainer that CUT wanted to be part of the project.
Although there is only one screen with just about 70 seats, the cinema has equipment to show movies shot digitally, in 3D, as well as on 35 mm film, in addition to a local video storage, film journals and book-reading services.
CUT Executive Director Rita Wong Yeuk Ying said that they are about a year ahead in terms of planning activities at the cinema, with a themed programme every month as one of its features.
For April, the theme will be about passion or love to mark Cinematheque Passion's first month in operation, so two romance films, one from South Korea and the other from Japan, that are non-mainstream will have their premieres at the cinema, with several time slots throughout the month to cater for locals' busy schedules.
Also in the first month of operation, the cinema will be showing some 27 local productions as part of a retrospective programme of Macau films in the past 20 years.
While these film screenings are ticketed, there will be free screenings over two weekends every month where people – locals or tourists who happen to be in the area can stop by and watch a local short or feature film under the "Discover Macau: Local Indies Revisited" programme.
The theme for May will be Canadian directors and in June, female directors. Besides encouraging people to see a wider variety of films, the cinema will also run workshops, talks and critics programme for those who would like to take their interest in films further.
Guest speakers will be giving a seminar about cinema marketing in May, and in June, Cheung King Wei from Hong Kong will be the cinema's "filmmaker in residence". The cinema will also have a summer programme where students will get the opportunity to learn about filmmaking by shadowing local filmmakers.
The cinema is open every day including public holidays, except Mondays.(Macau News/The Macau Post Daily)