2020 ARTFEM Biennial features 98 women artists and their works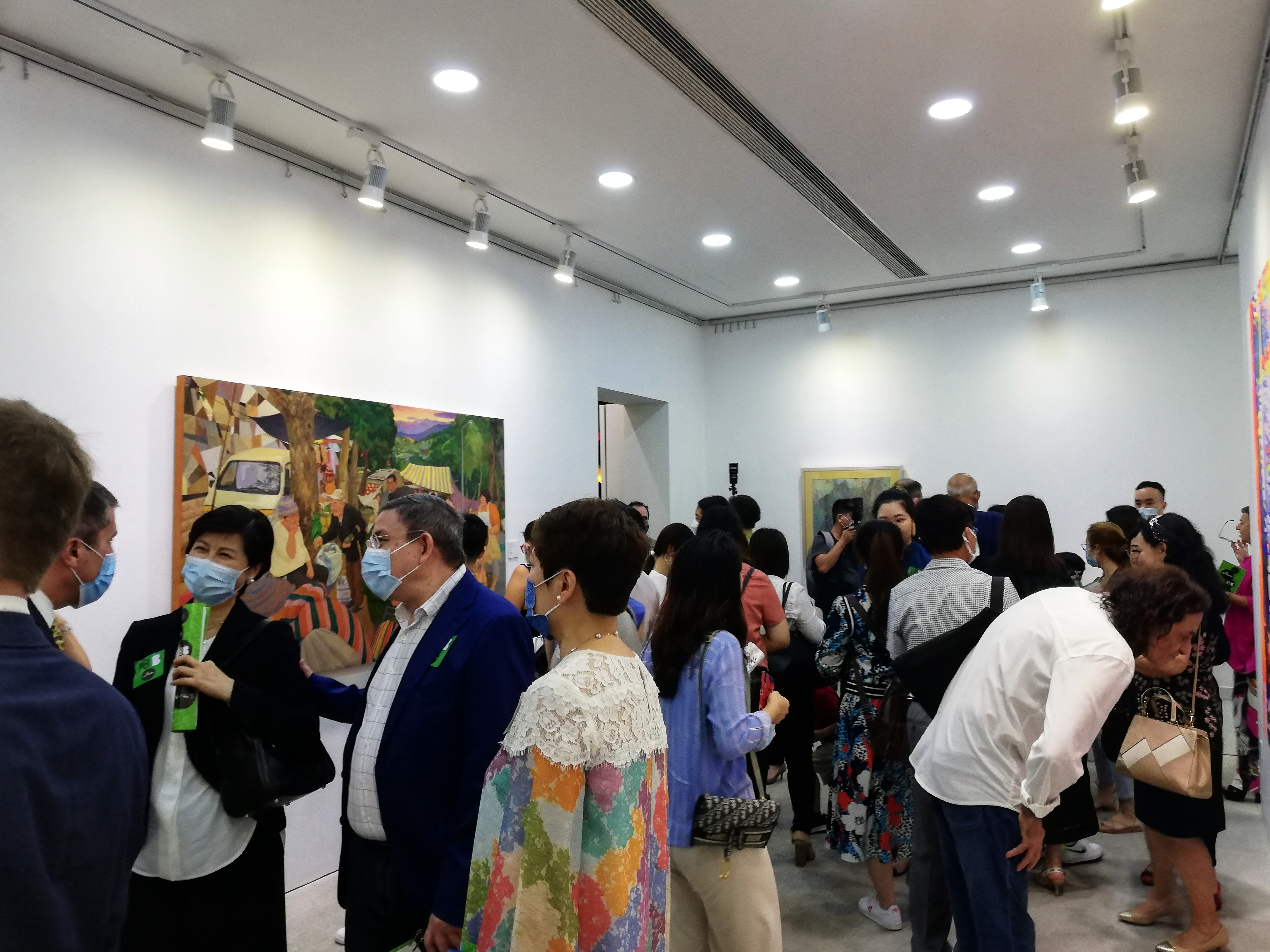 Showcasing the works of 98 artists from 22 countries and over 140 works, the 2020 ARTFEM Women Artists International Biennial of Macau (ARTFEM 2020) held its opening ceremony at Albergue SCM ALBcreativeLAB Wednesday evening and will run until 13 December. Spread across four different venues, the biennial features only women artists and their artworks.
As well as Albergue SCM, the other venues include the Former Municipal Cattle Stable on the intersection of Avenida do Coronel Mesquita and Avenida Almirante Lacerda, Galeria Lisboa at the Macau Fisherman's Wharf and the Orient Foundation on Praça Luís de Camões.
Some of the participating artists come from Macao itself, as well as from China, Portugal, Hong Kong, Japan, South Korea, France, Spain, Canada, the US and many others.
Speaking at the opening ceremony, Marreiros said that this second edition of ARTFEM revolves around the theme "Natura" which "reflects women's relationship with nature in general and the inner nature of ourselves."
Originally intended to open on Women's International Day on 8 March, it was postponed due to the emergence of COVID-19. As Marreiros says, with "Macao's effective control of the pandemic crisis by local health authorities led the organisation to reschedule the show."
"We feel this responsibility but also the joy and the courage to no turn our backs on the pandemic. We assume her face to face, eye to eye, and we will not give her a break," says Marreiros. "No virus can stop the roots of thought or the flowering of creativity in the world. Life without art is like a body without a soul, vampirising itself in a murky existence that no artist wants for him or herself, nor does humanity expect its soul to fade away. Viva! Long live artists from around the world."
Through paintings, sculptures, drawings, installations, printmaking, video, photography and ceramics, the exhibits intend to showcase a unified set of works about the natural world and "to pay tribute to women's role in bringing the environmental crisis to the foreground".
ARTFEM 2020's opening ceremony was celebrated in conjunction with the Mid-Autumn Festival and the 71st Anniversary of the People's Republic of China.
ARTFEM 2020 is curated by the organising committee's president Carlos Marreiros; Art For All Society Macau president and the Script Road – Macau Literary Festival' Executive Director Alice Kok; founder of ART23 Contemporary Art Gallery in Guangzhou Angela Lee Zhenxiang; Macau Designers Association Chairman and Macau Design Centre's Exhibition Director and founder James Chu; and art historian and curator Leonor Veiga.
(Macau News)
PHOTO © Macau News
*last updated on 6 October 2020, 4:30 pm*