10th Macao Youth Symphony Orchestra Music Festival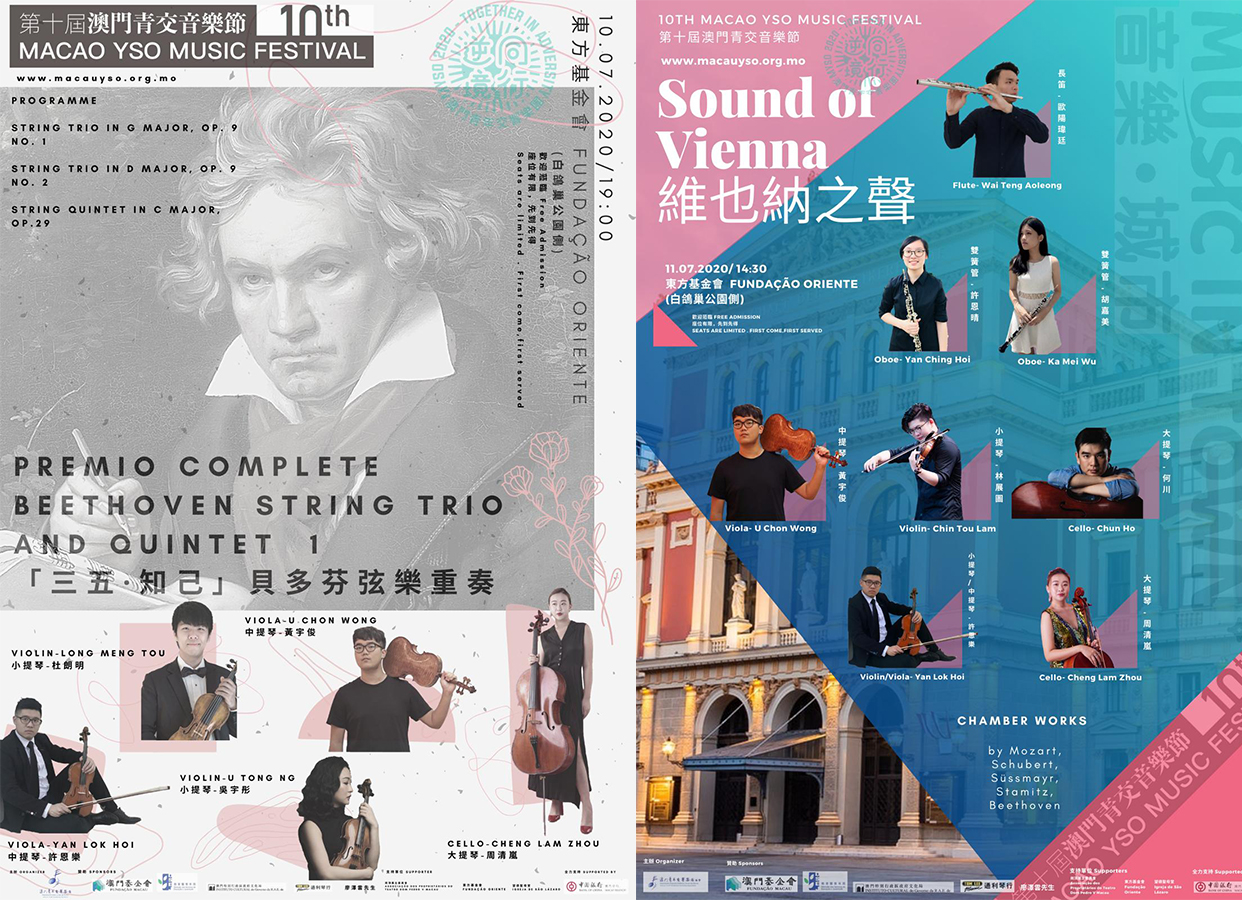 The Macao Youth Symphony Orchestra (MYSO) will be performing at Oriente Foundation today and on Saturday, according to the association's Facebook page.
The 10 July performance at 7 pm will see musicians Yan Lok Hoi, Long Meng Tou, U Chon Wong, U Tong Ng and Cheng Lam Zhou play the "Complete Beethoven string trio and Quintet 1".
The following day, on 11 July at 2:30 pm, another seven musicians will perform the "Sound of Vienna". Featured chamber works will be by Mozart, Schubert, Sussmayr, Stamitz and Beethoven.
These two performances at the Oriente Foundation are free of admission and are part of the 10th Macao Youth Symphony Orchestra Music Festival, which has been underway since 28 June and will be having performances until 23 August. The MYSO will also perform the "Complete Beethoven String Trio and Quintet 2" at the Dom Pedro V Theatre on 25 July at 8 pm, which is also free of admission.
Founded in 1997, the MYSO will also celebrate with a 23rd Anniversary Concert on 16 August at the Macao Culture Centre from 3-5 pm. Tickets are available at the Macao Ticketing Network and will cost MOP 100 each.
For more performance times, tickets and details visit facebook.com/MacaoYouthSymphonyOrchestra or search 'myso.since_1997' on Instagram.
PHOTO © Macao Youth Symphony Orchestra