Zhuhai reports frequent Macao cross-border traveller tests positive for Covid-19
Zhuhai reports frequent Macao cross-border traveller tests positive for Covid-19

Link copied
Mainland Chinese woman who lives in Zhuhai and often visits husband's pharmacy near Barrier Gate tested positive yesterday; she visited the pharmacy and local government departments on Tuesday and Wednesday.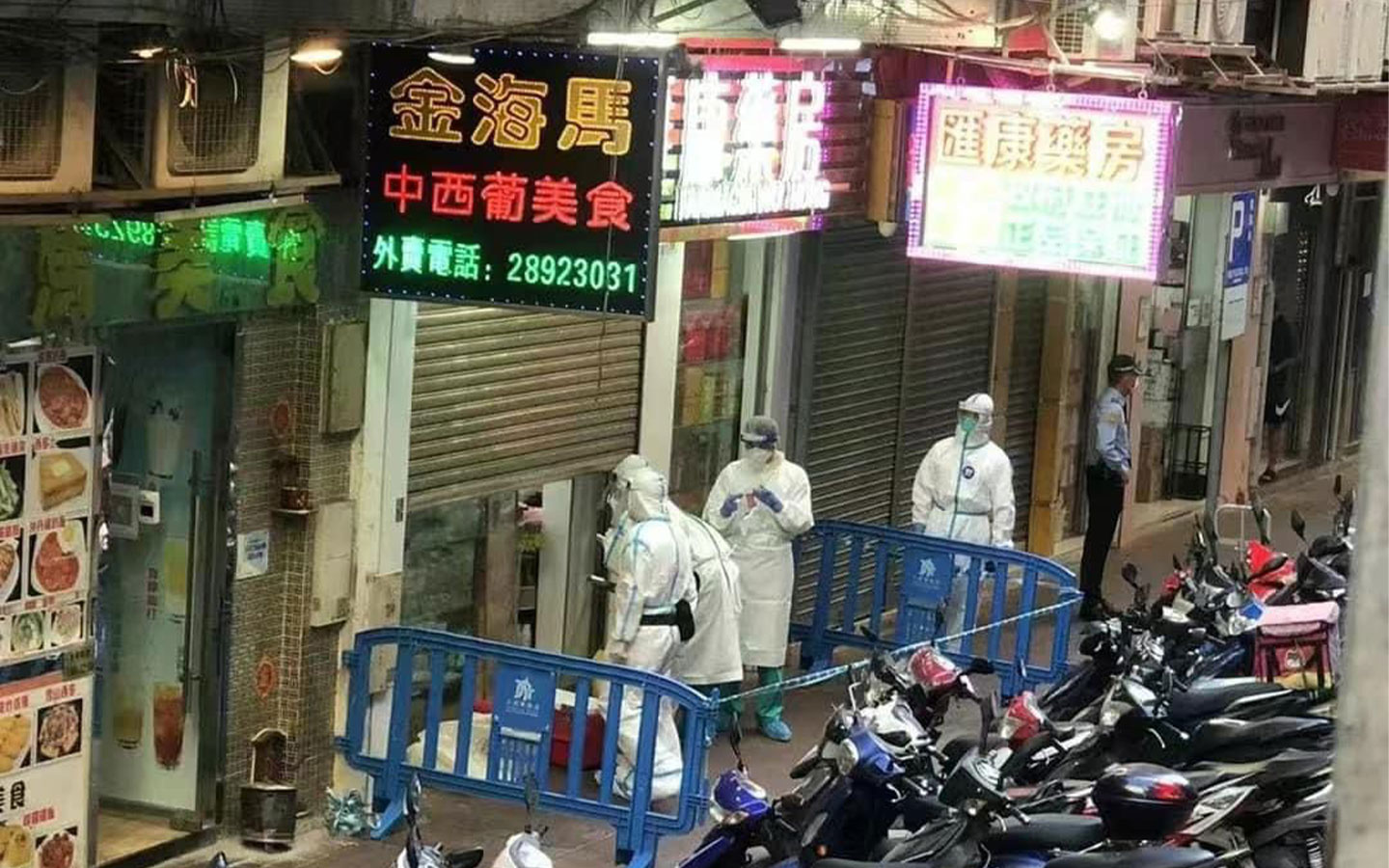 Another positive Covid-19 case has been reported in Zhuhai by the city's health authorities today, which involves a 36-year-old mainland Chinese woman who lives in Zhuhai. 
The woman often visited a pharmacy located on Rua Um do Bairro Vá Tai near the Barrier Gate, which is owned by her  husband, the Novel Coronavirus Response and Coordination Centre announced. 
According to the Centre, the woman's nucleic acid test (NAT) results were negative on Monday and Tuesday and she only tested positive for Covid-19 yesterday. No information on the husband has been disclosed as yet. 
The woman went to the pharmacy in Macao from Zhuhai via the Barrier Gate border checkpoint on Tuesday and Wednesday. She also went to the Finance Bureau counter at the Macao Government Services Centre building in Areia Preta between 2:30 to 3 pm on Tuesday. 
In addition, the woman went to the Public Administration and Civil Service Bureau headquarters in Rua do Campo at 9 am yesterday to make a business registration. 
Earlier today, Zhuhai reported a Covid-19 case, a 22-year-old female mainland Chinese non-resident worker living in Zhuhai who works at a music education centre in Fai Chi Kei.