Third batch of mRNA vaccine delivered to Macao
Third batch of mRNA vaccine delivered to Macao
SSM officials will conduct tests before putting the new doses to use; more than 24,000 have completed both vaccinations so far.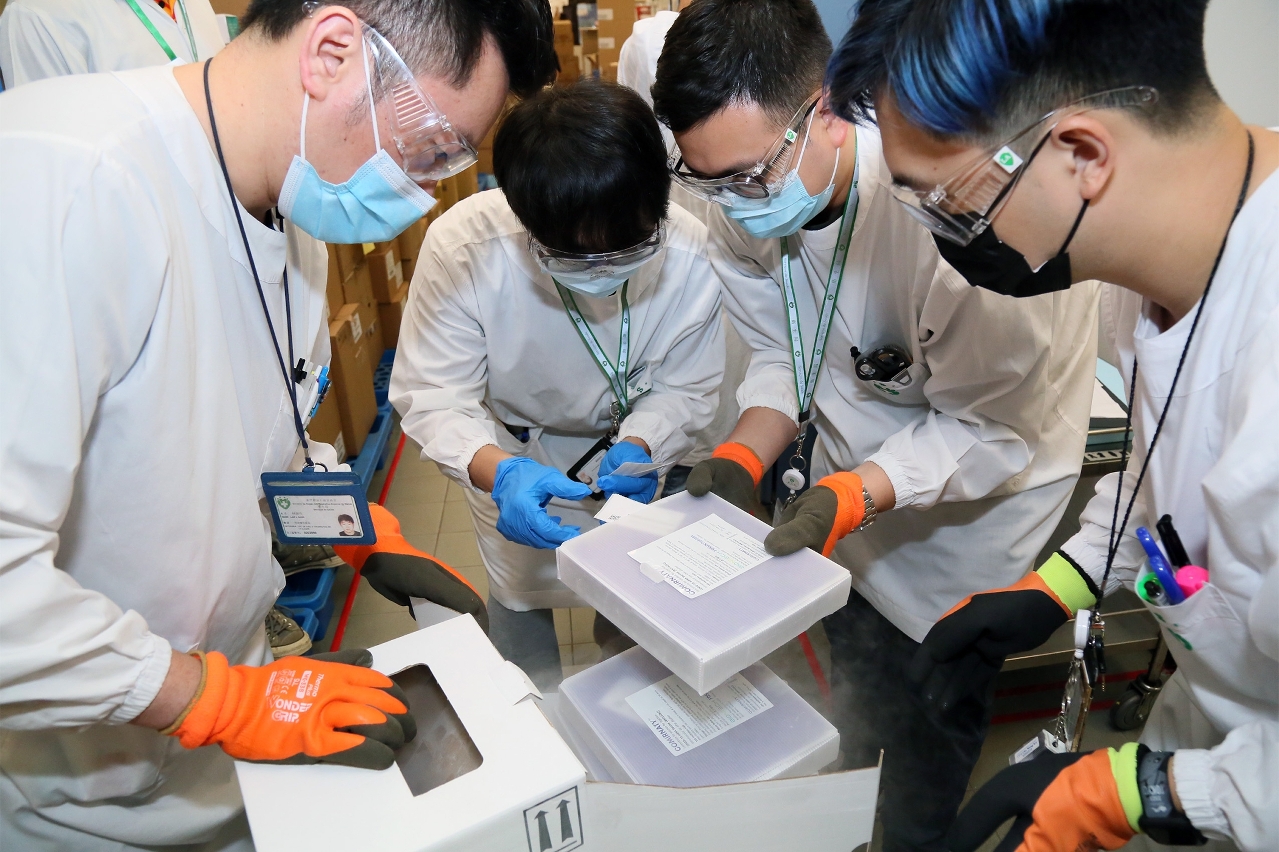 The third batch of mRNA vaccine produced by German BioNTech has been transported to Macao from Germany via Hong Kong International Airport. 
Health Bureau (SSM) officials are now conducting detailed tests on the 29,250 doses to ensure they are safe to use.
The Novel Coronavirus Response and Coordination Centre (NCRCC) announced that the remaining 90,000 doses of the first batch of mRNA vaccines will continue to be sealed until the manufacturer concludes its investigations. 
The second and third batches of mRNA vaccines, amounting to 48,750 doses, will expire this August when they must be discarded. In order to reduce the waste caused by the expiration of vaccines, the authorities have negotiated with manufacturers to import them into Macao in small quantities. About 4,000 doses of the second and third batch of mRNA vaccines have been used so far, and no problems have been found.
The three vaccination stations under the SSM include the blood sample collection room of Conde S. Januário Hospital, Ilha Verde Health Centre and Ocean Garden Health Centre, which can provide about 900 mRNA vaccine vaccinations per day.
As of 4 pm on Tuesday, 123,655 people had made appointments for vaccination; 71,196 have been jabbed, 46,732 of them just once while 24,464 have completed both doses. 
In the past 24 hours, the SSM has received 15 notifications of minor adverse events; since the start of vaccination, a total of 293 adverse event notifications, including one serious adverse event, have been reported.