Health workers aim to test all 8,000 Barrier Gate residents by noon
Health workers aim to test all 8,000 Barrier Gate residents by noon

Link copied
Frequent shopper from Zhongshan sparks emergency round of NATs; classes switch to online for 300 students and staff living in Tanzhou.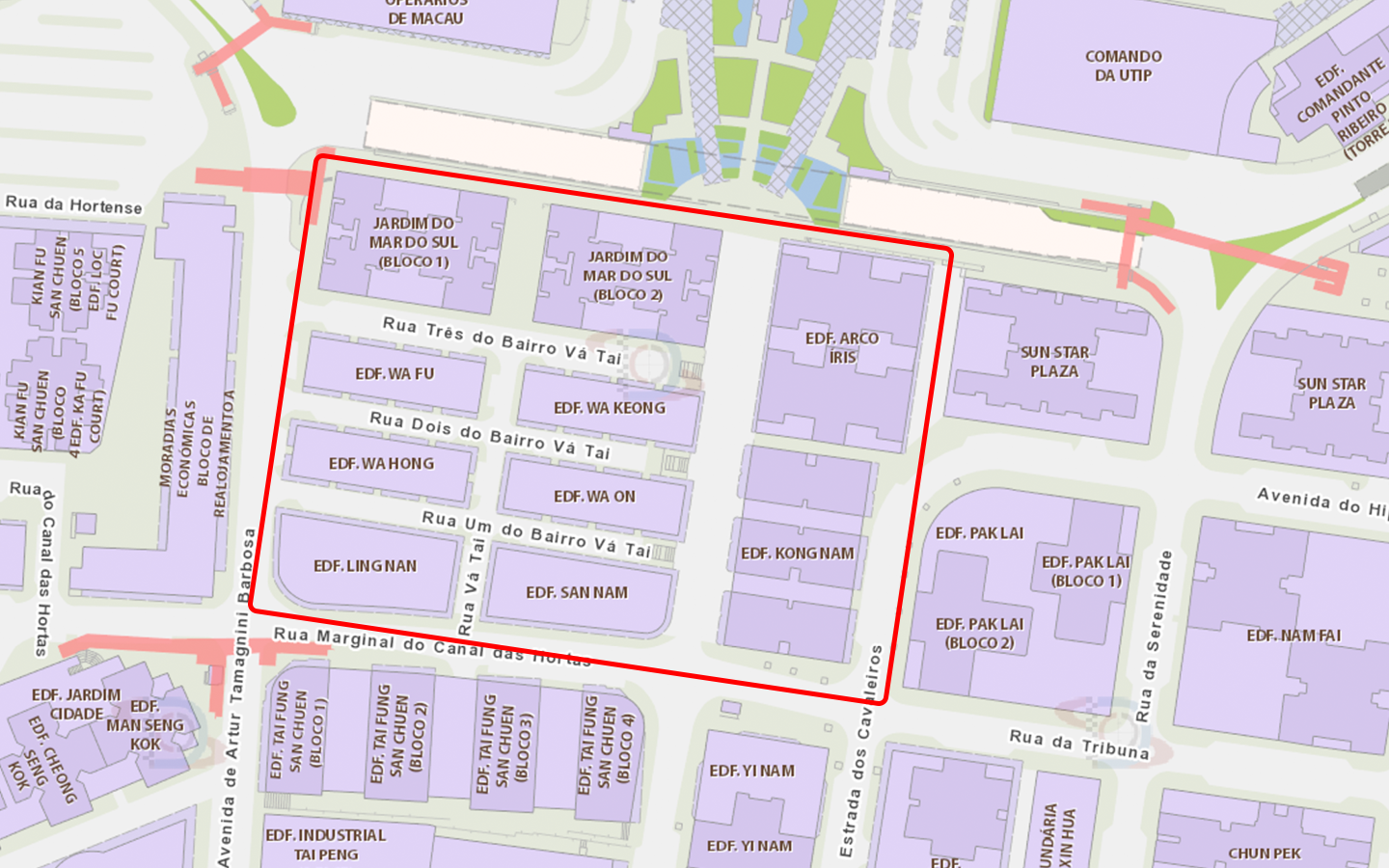 Last updated: 1 March 2022 at 07:33 am
Health workers are racing against time this morning to test around 8,000 people who live or work near Barrier Gate for Covid-19 after a 45-year-old woman who lives in Zhongshan and who had recently shopped in Macao on several occasions tested positive.
Authorities aim to complete the mass one-off test by noon today.
Thirteen apartment blocks have been targeted:
– Edifício Kong Nam (Block 1, 2 and 3)
– Edifício Arco Íris (Block 1 and 2)
 – Edifício San Nam
 – Edifício Ling Nan
 – Edifício Wa On
 – Edifício Wa Hong
 – Edifício Wa Keong
 – Edifício Wa Fu
 – Jardim do Mar do Sul (Block 1 and 2)
The woman's results had proved negative in previous nucleic acid tests, but she was confirmed as a positive case by Zhongshan health authorities yesterday. Those who live or work in the buildings above are required to do the nucleic acid test by 12 pm today. Those who fail to do so will have their health codes turn yellow at midnight on 2 March.
In related news, the Macao government has decided to implement class suspension for all cross-border students and teachers enrolled in local schools or higher education institutions who live in Tanzhou, which takes effect today, the Education and Youth Development Bureau announced yesterday.
The affected students will switch to online teaching at home from today, the bureau said, adding that around 300 students and teachers in local schools live in Tanzhou, The Macau Post Daily reported.