Macao government orders mass Covid-19 testing starting 9 am
Macao government orders mass Covid-19 testing starting 9 am

Link copied
The government expects the entire Macao population to be tested for Covid-19 at the city's 41 testing stations over the next three days.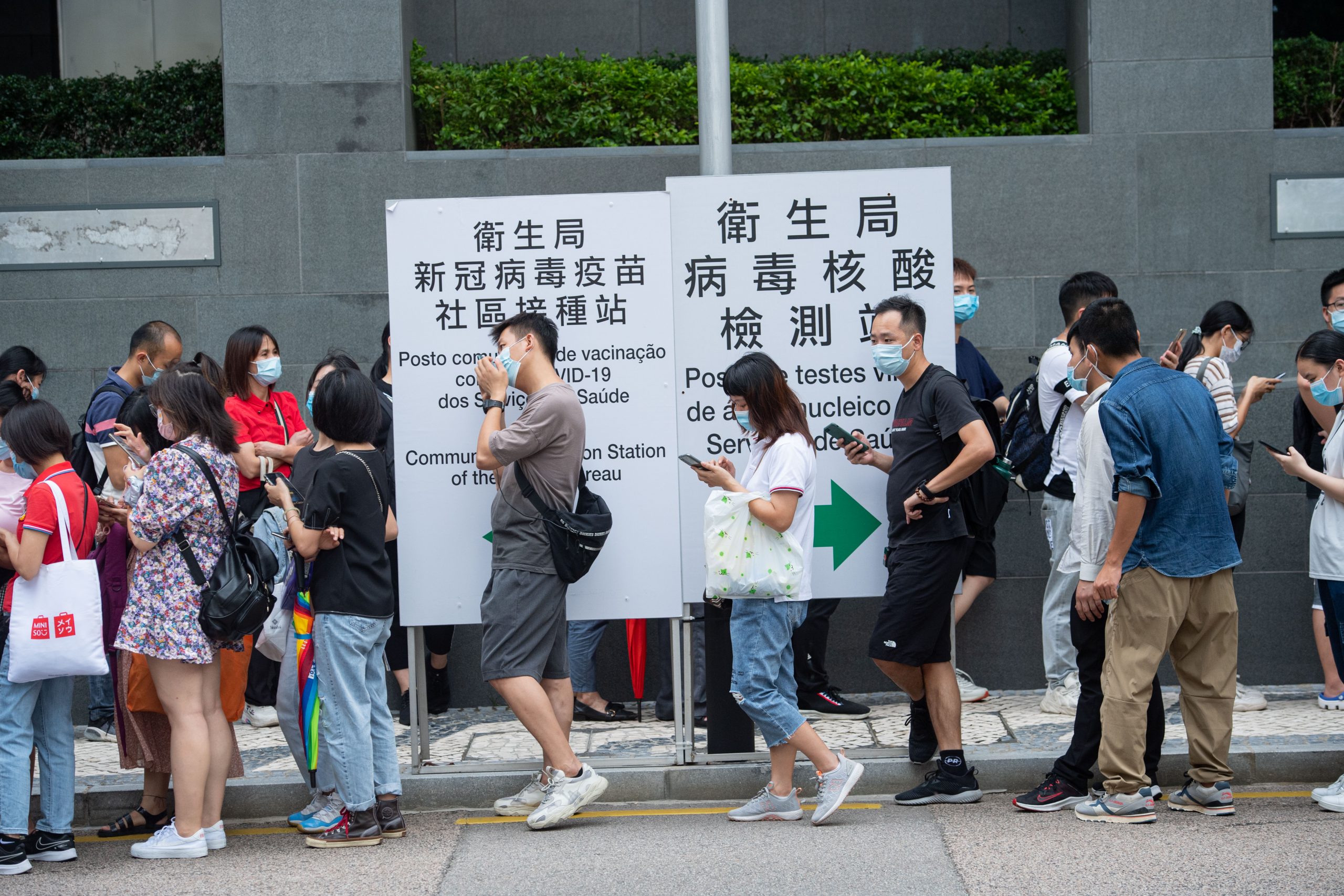 *Last updated: 3:38 pm, 4 August 2021
Starting today at 9 am, the entire Macao population will be tested for Covid-19, which the government expects will take 3 days.
The measure was decided by the government after four cases of the Covid-19 Delta variant were detected on Tuesday in Macao residents.
According to The Novel Coronavirus Response and Coordination Centre, 41 nucleic acid testing stations across the city will operate round-the-clock.
The stations are divided into 27 on the Macao Peninsula and 14 in Cotai with results being available 4-6 hours after sampling. As of 1 pm on 4 August, everyone must book an appointment online for their nucleic acid test (NAT).
The Novel Coronavirus Response and Coordination Centre announced on Monday that 516,374 doses of Covid-19 vaccine have been administered to 286,954 people in Macao, comprising 55,772 who received their first jab and 231,182 who received their second jab.
Macao's Covid-19 vaccination rate stood at 42 per cent as of 4 pm on Monday. The Macao population stands at 659,278 people.