Hong Kong reports over 34,000 Covid-19 cases
Hong Kong reports over 34,000 Covid-19 cases

Link copied
Health minister says city lockdown still a possibility; mass testing due to start next month, some or all samples will be analysed on mainland.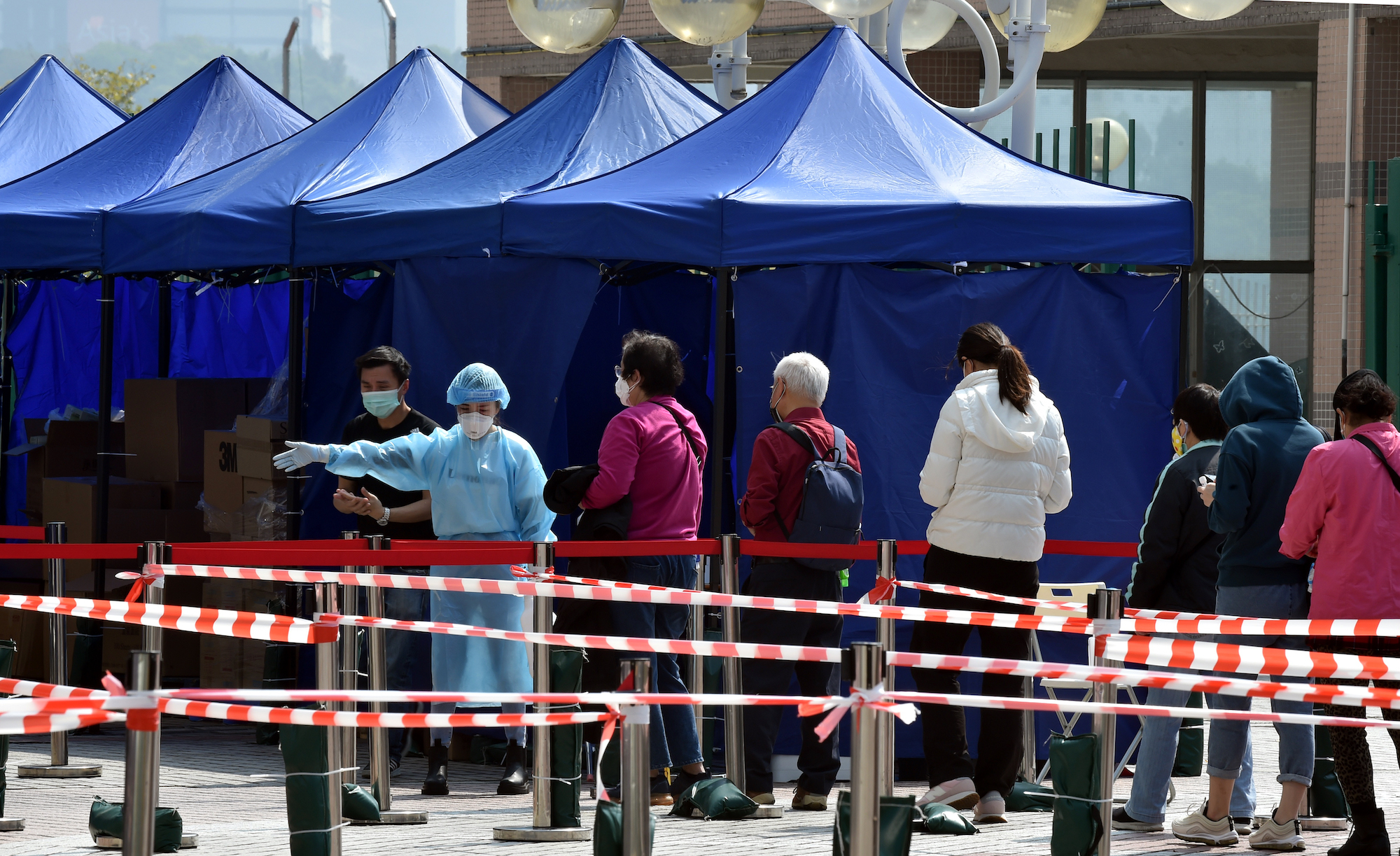 Hong Kong reported over 34,000 Covid-19 infections today as the health minister conceded the impending universal screening might require a citywide lockdown.
According to South China Morning Post (SCMP) today the number of infections would be yet another record as the fifth wave continues to worsen.
The government had previously said it had no plans to impose a lockdown for the testing  – expected to kick off in March. 
But in an apparent U-turn, Secretary for Food and Health Sophia Chan Siu-chee declined to rule out the possibility when asked, saying today that a final decision had not been made.
"We are still discussing [the plan]. From the perspective of public health, how to make the best use of universal testing, we must reduce the flow of people to a certain extent, and citizens should not go out," Chan said
The plan is expected to entail more than seven million residents undergoing three rounds of coronavirus testing over a period of 15 to 21 days. 
Chan said today that it was better to shorten the testing period, and that the government was working on how to compress the process, adding that some or all of the samples collected would have to be sent to the mainland for analysis, as Hong Kong did not have the capacity to process such a large number of tests.
Meanwhile, mainland authorities said that the anti-pandemic work had entered a "critical stage" but the central government would continue to support the city in "all aspects".
More mainland experts were expected to arrive in Hong Kong today and a 3,800-bed temporary hospital constructed in Tsing Yi with the central government's help was set to begin operations.