Health Bureau clamps down hard on Covid-19 rule breakers
Health Bureau clamps down hard on Covid-19 rule breakers

Link copied
Organisers of large-scale event may face fine, as vaccine roll-out continues across the city.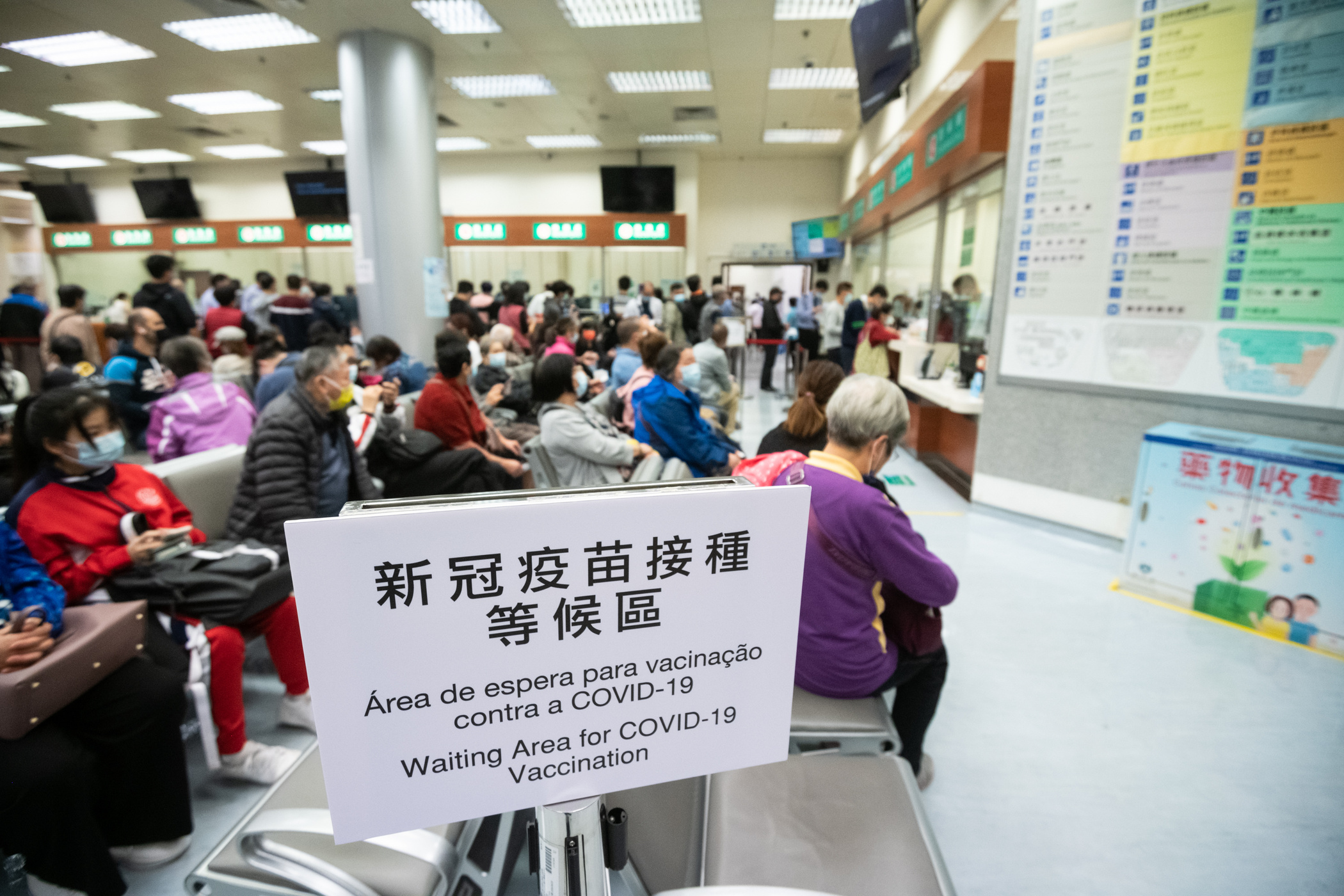 The Health Bureau (SSM) is carrying out an urgent investigation of a serious breach of Covid-19 regulations and has threatened to fine the perpetrators.
According to the Novel Coronavirus Response and Coordination Centre, an association – which has not been named – held a large-scale event where facemasks were not worn and social distancing rules completely ignored. A spokesman for the centre said the event had come to its attention through a "media outlet".
SSM officials are collecting more information, and have ordered the association to explain why it did not adhere to Covid-19 regulations. Sources close to the investigation have indicated that the SSM is considering the possibility of imposing a heavy fine.
News of the investigation broke after the centre announced that more than 200 million facemasks have been sold under the government's facemask purchase scheme since its launch on 23 January last year.
The Macau Post Daily reported that as of 4 pm yesterday, 108,174 doses of Covid-19 vaccine had been administered to 70,972 people in Macao, comprising 33,632 who had received their first jab and 37,340 who had received their second jab. Macao's population stands at 683,100.
A total of nine adverse events were reported in the past 24 hours (until 4 pm yesterday). The total number of adverse events since the start of the vaccination drive stood at 489, or 0.45 per cent of the total number of jabs, including two serious cases.