BioNTech jabs restart after 12-day hold-up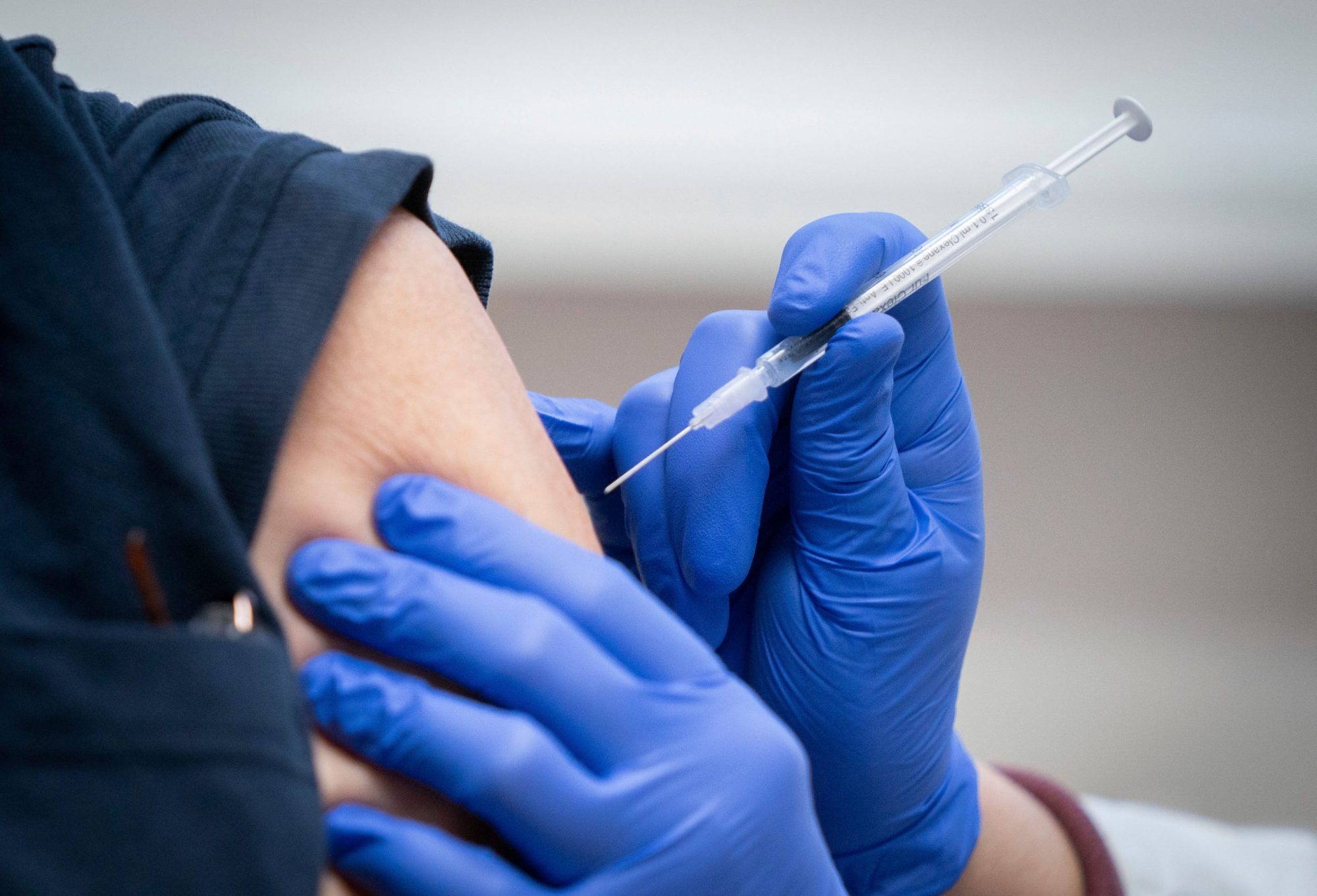 Macao's BioNTech inoculations have restarted following a 12-day suspension, after a replacement batch of 19,500 doses of the German-made mRNA vaccine was delivered to the Conde de São Januário Hospital Centre last Friday.
BioNTech vaccinations were suspended in Macao and Hong Kong on 24 March after the manufacturer detected packaging defects in some of the vials.
However, a follow-up investigation by BioNTech in Germany and its Shanghai-based distributor Fosun Pharma confirmed late last month that the vaccines were not affected by the packaging issue.
According to the Novel Coronavirus Response and Coordination Centre (NCRCC)  the new batch of mRNA vaccines were produced and packaged in another BioNTech plant in Germany. No packaging defects were detected in the vials following repeated air pressure tests before their delivery.
A Health Bureau (SSM) statement said: "Frontline medical workers will always carefully examine every [BioNTech] vial in strict compliance with established procedures to ensure that there aren't any abnormalities [before the vaccine is used]."
According to the interim findings of the investigation jointly carried out by Fosun Pharma and BioNTech, during the packaging of the vaccine, the crimping of the metal ring failed to ensure the integrity of the packaging of the vials.
As BioNTech mRNA vaccines are stored at an ultra-low temperature, the vaccine in the vials affected by the packaging defects had a low risk of bacterial infection.
BioNTech has told the Macao government that even if the vials are affected by packaging defects, the integrity of the vaccine is not affected.
The manufacturer has requested the Macao government to continue to "seal up" the BioNTech doses that have not been administered in the batch affected by the packaging defects, before it concludes the investigation.
As of Tuesday, 57,251 doses of Covid-19 vaccines had been administered in Macao, resulting in 221 minor adverse events and one serious adverse event.
Both types of Covid-19 vaccine which are currently available in Macao, China's Sinopharm inactivated vaccine and Germany's BioNTech mRNA vaccine, require two jabs for people to develop immunity.