Barrier Gate Covid-19 emergency test drive ends tomorrow
Barrier Gate Covid-19 emergency test drive ends tomorrow

Link copied
No positive results reported so far. Cross-border travellers and anyone who may have crossed paths with infected Tanzhou parallel trader under orders to get tested.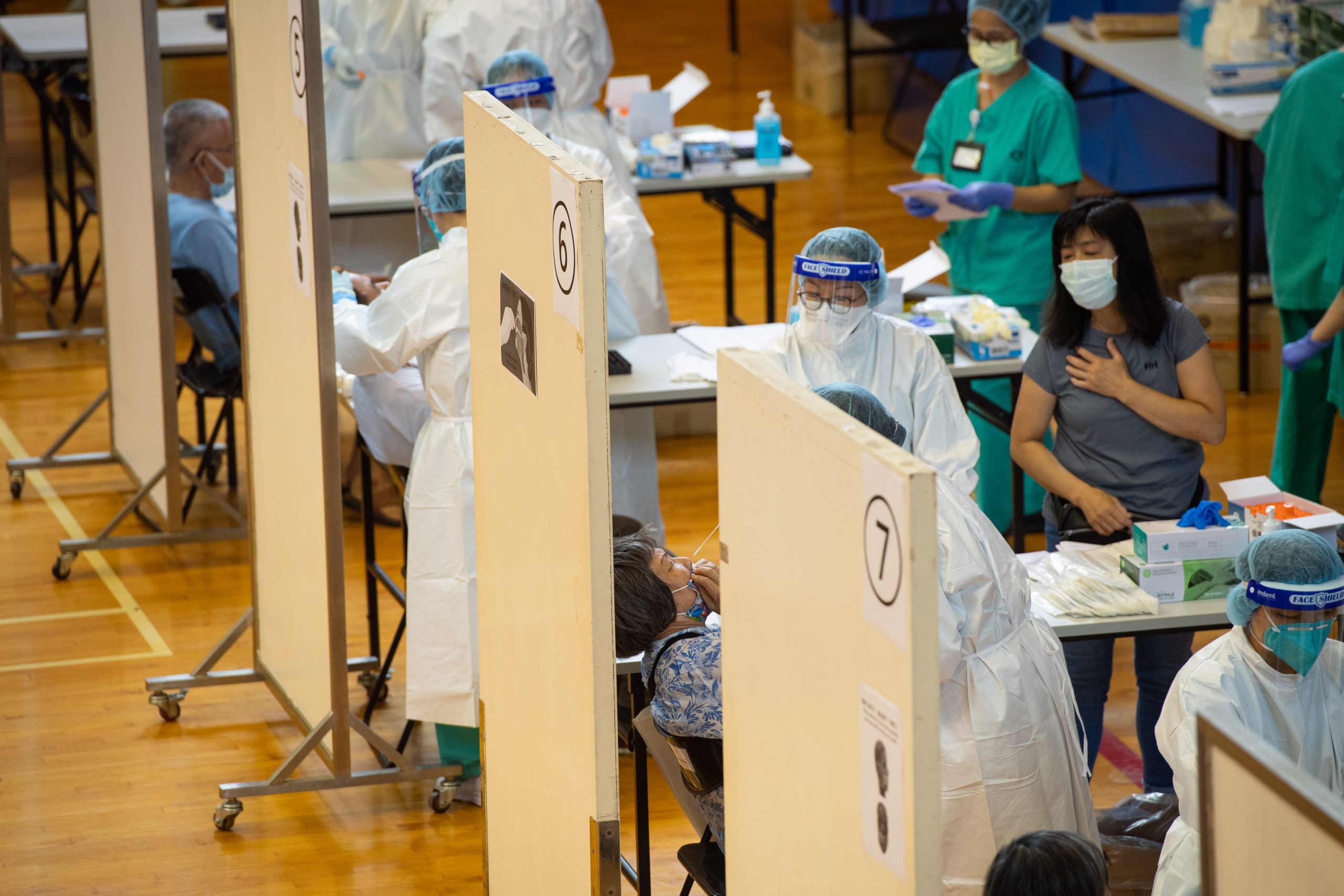 By the end of Wednesday afternoon, a total of 12,657 people within the target group ordered to undergo testing after the Barrier Gate Covid-19 case had submitted samples. So far, all 7,209 returned negative results.
The emergency testing drive was ordered after a 45-year-old parallel trader from Tanzhou who had repeatedly crossed the border tested positive.
The Novel Coronavirus Response and Coordination Centre announced that a total of 15,565 people have already scheduled their test.
Three groups are being targeted for testing:
 – Individuals who exited or entered Macao more than four times between 25-27 February need to perform a nucleic acid test (NAT) every 24 hours between 6 pm on 1 March and 6 pm on 4 March, for a total of three tests. These individuals have been notified by SMS.
 – Individuals who may have crossed paths whether in Macao or the mainland with the positive case from Zhongshan's Tanzhou Village. They need to declare their route and also perform a NAT every 24 hours between 6pm on 2 March and 6pm on 4 March for a total of three tests.
 – People who entered or exited the Border Gate Checkpoint between 25-27 February are requested to take a NAT before the end of today to ensure the protection of their own health.
The individuals in the first two groups will see their Macao Health Code turn "Yellow" six hours after the cut-off time if they fail to complete the test within the specified time.
To avoid crowding, individuals should book online for the NAT and arrive at the scheduled time.