Sports Bureau sorry for underage drinking on Macau Grand Prix podium
Sports Bureau sorry for underage drinking on Macau Grand Prix podium

Link copied
When the bureau gave F4 winner Arvid Lindblad celebratory champagne on Sunday, it broke a law enacted just days earlier.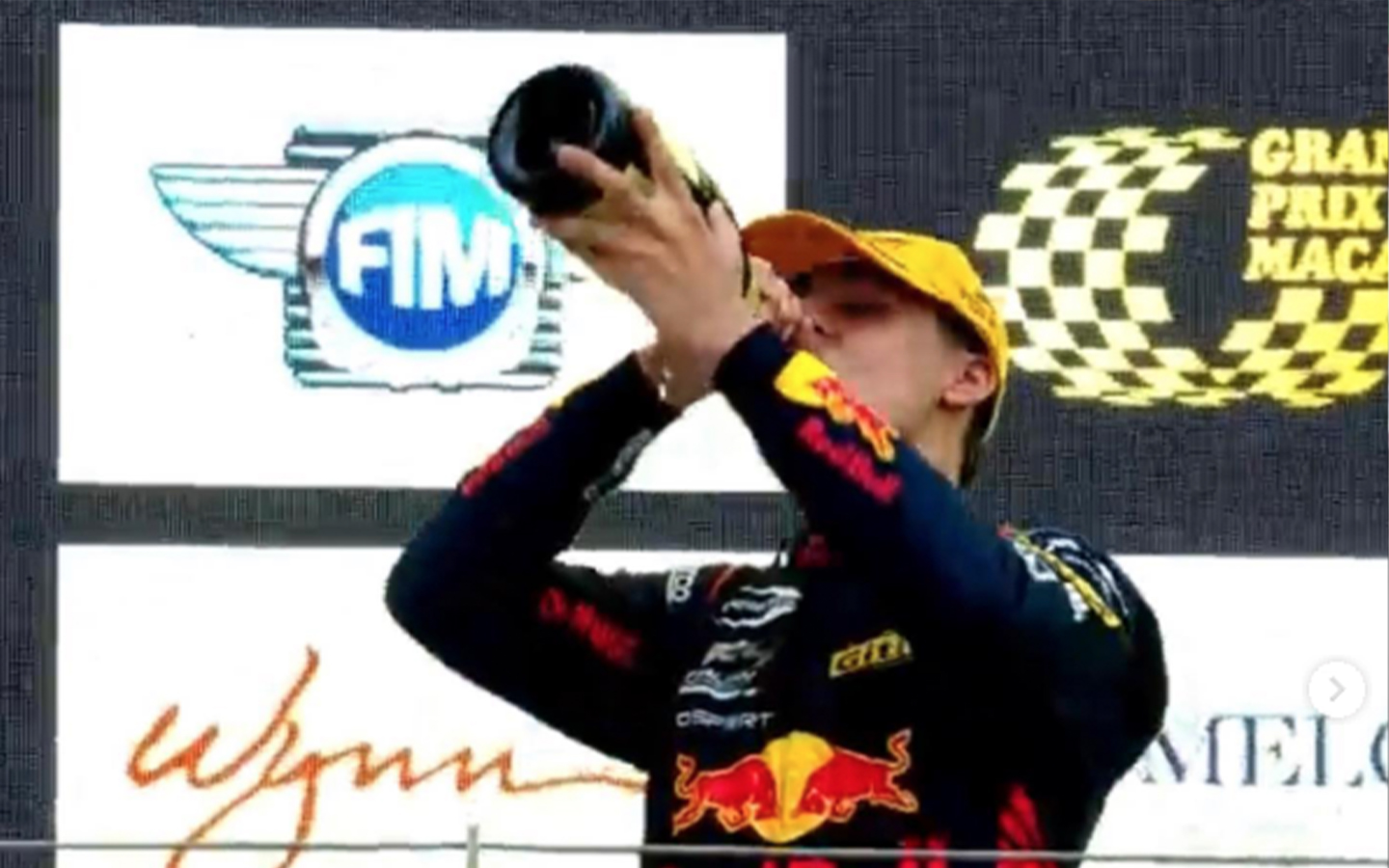 The Sports Bureau (ID) has apologised for allowing a 16-year-old race winner to illegally drink champagne on the podium of the 70th Macau Grand Prix, the Macau Post Daily reports.
British driver Arvid Lindblad, a Red Bull junior, celebrated his win in Sunday's Macau Formula 4 race with a traditional champagne shower. Then, he took a hefty swig from the bottle – a moment immortalised on live television – and put the ID in breach of the new Prevention and Control on Minors' Consumption of Alcoholic Beverages law. 
The law, which came into effect on 5 November, states that alcohol must not be provided to anyone under the age of 18 at public venues. In a statement, ID acknowledged its "negligence" as a Macau Grand Prix organiser, and promised that underage drinking wouldn't happen at the iconic motor-sporting event again. 
[See more: The 70th Macau Grand Prix: Photos from an unforgettable weekend]
The Health Bureau (SSM) has confirmed it is investigating the case. If found guilty, the ID could be fined up to 20,000 patacas. The SSM has also reportedly recommended that event organisers replace champagne with fizzy drinks during future prize-giving ceremonies.
Lindblad, meanwhile, has said he was "over the moon" with a winning time of 2:24:971 in his Macau Grand Prix debut for the SJM Theodore PREMA Racing team.
The Grand Prix's first weekend is over, but the action kicks off again on 16 November (and it all wraps up on the 19th).